Postcard from Bordeaux
Easyjet has been selling tickets at ridiculously low prices, tempting me to book a few days away in Bordeaux, where we spent a couple of glorious days last summer. Leaving Wednesday morning and arriving at midday enabled us to spend some time that afternoon in Bordeaux. Sadly the weather was most inclement but being British means we never go anywhere without a raincoat and brolly.  Even so, we were glad to pop into one of the city's major hotels for a late lunch and sanctuary from the rain.
Thursday we drove to Saint Emilion which we'd not had time to visit last summer. The clouds were still emptying their contents on us below and the sky looked positively menacing. However, the inclement conditions couldn't hide Saint Emilion's many charms. A small, well-preserved, medieval, honey-hued town, famous for its prestigious red wine, it's a UNESCO World Heritage Site.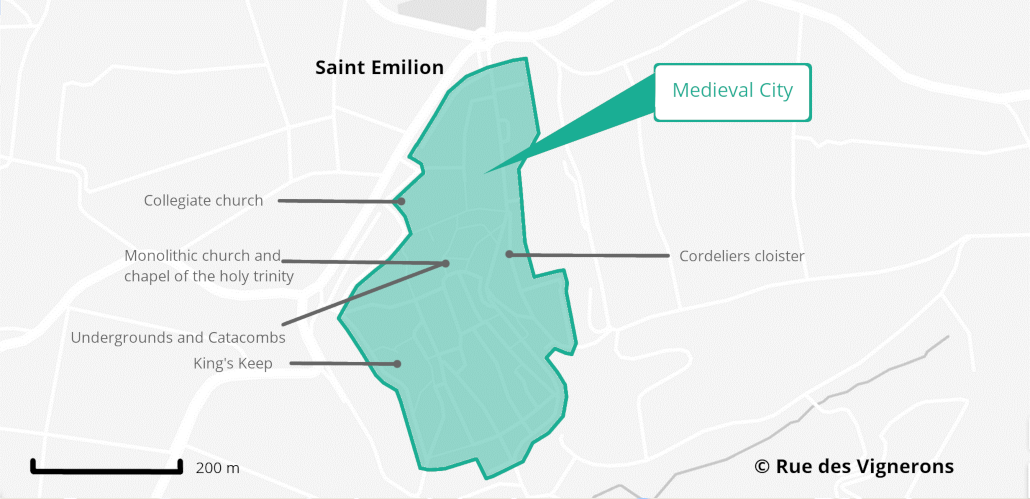 Located on a limestone plateau, the medieval city has lots of small winding, steep streets called « Tertres », cobbled squares and ramparts. Unsurprisingly the streets are lined with restaurants and shops selling Saint Emilion wines and other local gastronomic specialties.
Saint Emilion was built around a cave dug by a monk of the same name. The cave still retains the Saint's furniture carved into the rock. Along with a source of water, which Emilion would have used as a baptismal font and which still flows today.

The town's flagship building is its monolithic church, the largest underground church in Europe which was dug into one single block of stone at the end of 11th century by the Benedictines.

Nearby, the Holy Trinity Chapel, built in 3th century, is also a designated historical monument. Inside, the building is decorated with particularly well-preserved frescoes and medieval paintings. Reshaped at different times, the chapel shows and represents the evolution of Gothic construction techniques.

There's also the imposing Collegiate church, largely Gothic, which was built in the early 12th century. It has some splendid murals from different periods and a remarkable organ. It's also the town's parish church.

Surrounded by those famous Bordeaux vineyards, Saint Emilion possesses all the ideal conditions for wine production. The omnipresent limestone offers exceptional soil for Saint Emilion's vines plus its terroirs offer a great geological diversity and a microclimate perfectly adapted to viticulture.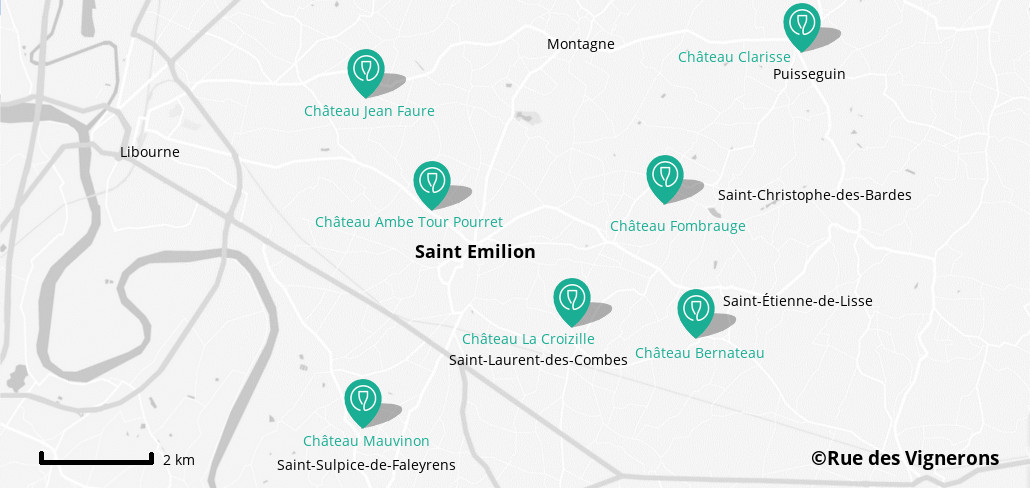 After a potter around the town, we nipped into one of its many delightful restaurants for a restorative, warming cup of coffee and discussed Brexit with the bemused owner. I imagine he's had many such discussions with the large number of British living and holidaying in the area. Thereafter we headed to our lunch date at another restaurant, a scant 50 metres away.
My beloved much approved of my choice and we opted to place ourselves in the capable hands of the Head Chef who, knowing my dietary constraints, blew us away. Frankly, none of our plates needed to the services of a dishwasher, they'd been licked (not literally) clean. This was a chef who much merited his two Michelin stars, along with a capable and delightful front of house staff. We were most reluctant to leave and, as it's attached to a hotel, it could feature on future visits.
The plan for Friday was to return to the restaurant Lalique which, since our visit last year, has recently garnered a Michelin star. Yesterday's chef was a Breton, this one hails from Strasbourg, both areas with strong culinary traditions reflected in their stunning menus.
Unfortunately as Friday morning dawned my beloved said he felt unwell, too unwell to go out! Though not too unwell he couldn't eat breakfast. I reluctantly cancelled lunch, left him with several bottles of mineral water and caught the tram into a very sunny Bordeaux to better explore its splendours.
Aside from wandering around the shops, I visited the Musée Beaux Arts and Musee des Arts Decoratifs both of which were relatively quiet. Neither was particularly large, the first one was just behind the Hôtel de Ville (Town Hall), with two small wings arranged around a lovely garden. While the second was built around a courtyard containing a restaurant which was the perfect spot for lunch.
I arrived back at our hotel late afternoon to discover my beloved was much recovered and looking forward to dinner! We ate at a small Italian restaurant recommended by the hotel which was extremely good. Saturday morning we rose ridiculously early to catch our flight back home. Trip over all too soon, but we'll be back.