I've previously written about the Cap 3000 shopping centre in nearby Saint Laurent du Var whose total refurbishment was most likely prompted by plans to build another shopping centre in neighbouring Cagnes sur Mer located along a (formerly) semi-industrial road which links Cagnes to Vence.
This area had long been a soulless wasteland though the Casino was relocated here from Cros-de-Cagnes in 2012. Finally, after much debate and consultation, many tons of concrete were poured to create shops and plazas around the Casino. The result was a Florida-style, open air mall. It was momentarily "the biggest shopping mall in Europe" but that title has since been reclaimed by Cap 3000.
Located in the heart of the French Riviera, readily accessible from the motorway and by public transport, Polygone Riviera is France's first lifestyle shopping centre in an indoor-outdoor setting, blending contemporary art and leisure. The shopping centre offers the usual brands but includes a signature Designer Gallery™ with a dedicated space for fashion and cultural events.
Jean Mus, a famous landscaper, and José Ignacio Galán Martinez, a renowned architect conceived this centre in the heart of five acres of parkland, divided into four thematic spaces:-
Le Quartier des Saveurs (The Flavour Zone)
This zone provides visitors with a Mediterranean and international atmosphere thanks to over 20 restaurants featuring cuisines from around the world in the "Dining Plaza" and its many terraces.
Le Quartier des Arcades (The Arcades Zone)
This part of the centre is spread out around over a large Italian style square and along an alley of sycamores where it gather together many well-known fashionable stores.
La Promenade des Palmiers (The Palm Tree Promenade)
This area is devoted to hallmark clothing brands like Zara, H&M, Mango but its largest store is Primark which opend in Spring 2016. It was the first Primark in the French Riviera and its seventh store in France.
La Promenade des Palmiers is also the zone dedicated to entertainment with a 10-screen cinema, a gym, the Casino that hosts shows all year long, and dancing fountains, a more modest version of those found in Dubai or Las Vegas.
The Designer Gallery
The landmark store in this area is Printemps, its first branch on the French Riviera, plus other designer stores, and a lounge space for cultural events, in particular contemporary art.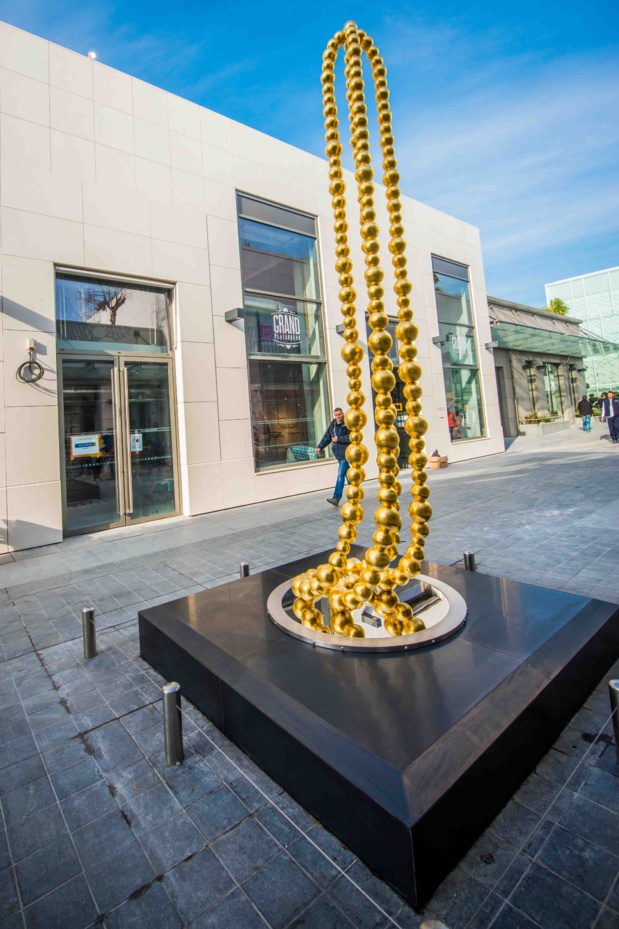 Artworks from 11 French and international artists are exhibited in different areas of Polygone Riviera. There is even an audio guide whereby visitors can take a contemporary art tour of the centre.
However, the most impressive artwork is Le Guetteur, a 22-metre high piece by Sacha Sosno, that stands at the entrance of the site. The same artist provided the Tête Carrée de Nice.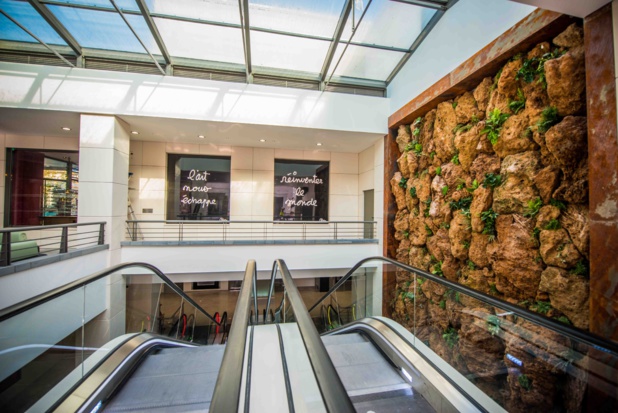 There's no doubt that the Polygone Riviera centre has had an impact on Cagnes sur Mer, making it a shopping destination when it wasn't before. Obviously, it improves the shopping experience of the entire French Riviera.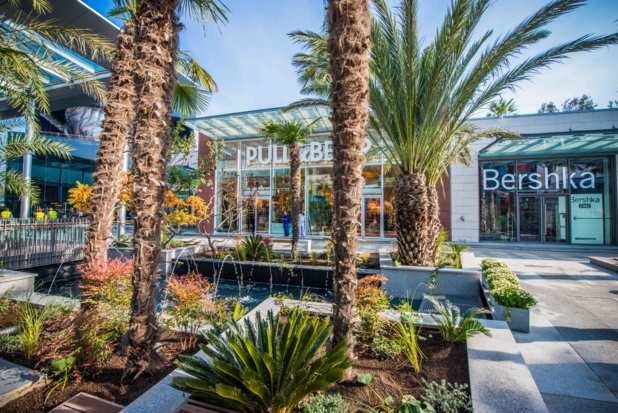 However, in the almost five years since it has opened, there has been a significant turnover of both shops and restaurants and there are a number of empty units. The centre, like that of Cap 3000, re-opened on 11 May though obviously certain of both centres' facilities remain closed for now.
Polygone is owned by Unibali-Rodamco-Westfield, the premier global developer and operator of flagship destinations, and we hope that it can continue to sustain this offering.
All images courtesy of Polygone Riviera