Sculpture Saturday #39
After my series of sculptures from the gardens of The Fondation Maeght, one of my favourite museums of modern art, I'm returning to examples of local civic art installations.
This installation on La Promenade des Arts in Cagnes sur Mer is by local artist Danu. Born in 1955, Danu lives and works in Vence. Inspired by "the eternal feminine" but also by animals, Danu imagines and creates sculptures in ultra bright colors – a woman's silhouette, a giraffe, a flight of butterflies. Each model represents a particular emotion. The artist also creates monumental compositions such as this one of stove enamelled, heavy gauge steel butterflies which allow our imaginations to soar along with his models.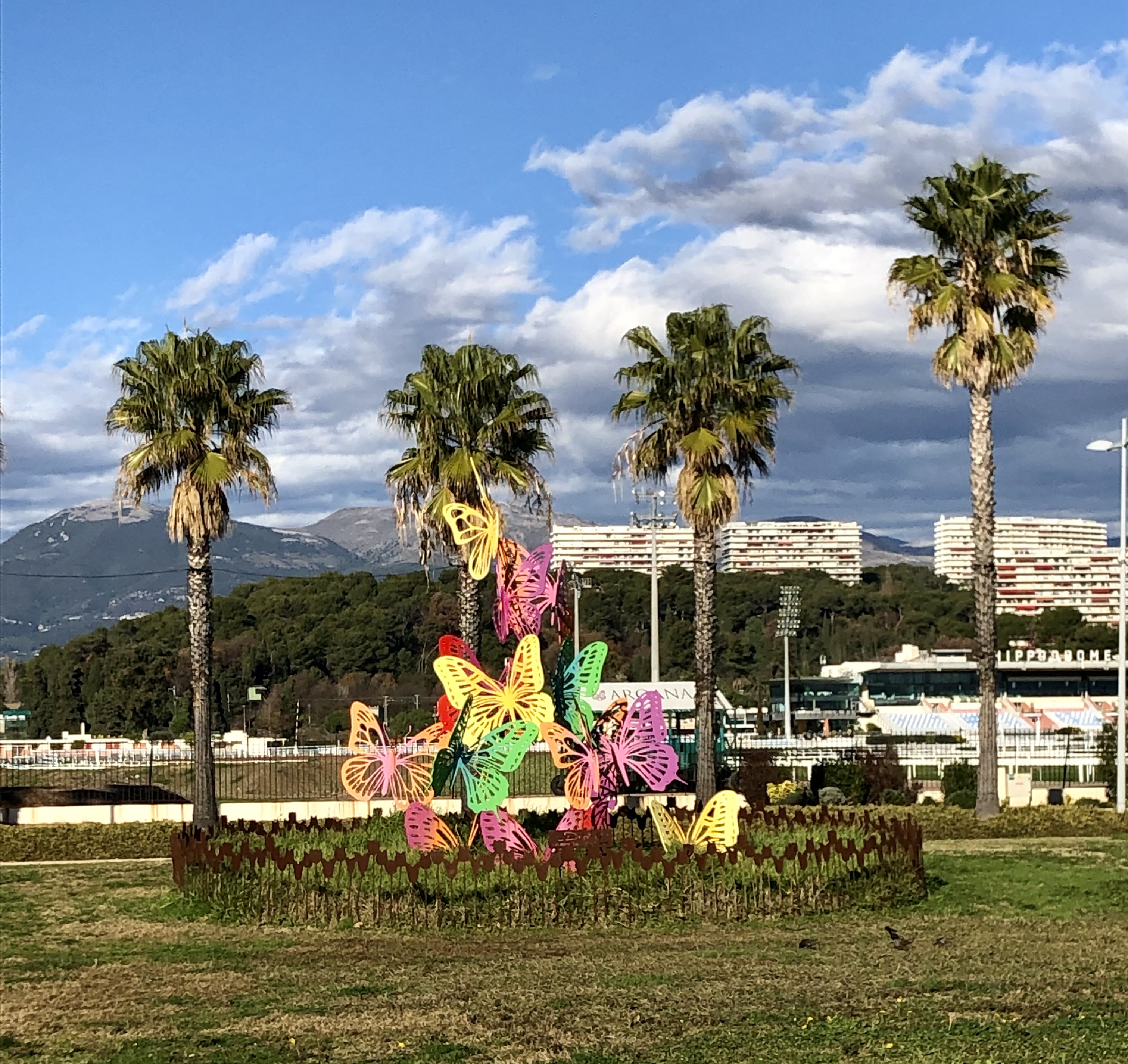 This challenge is kindly hosted by Susan Kelly over at No Fixed Plans.
Share a photo of a statue or sculpture – go on, give it a go, you know you want to!