Sculpture Saturday #40
After last weeks' butterfly installation on La Promenade des Arts in Cagnes sur Mer, here's another. Dans les Filets du vent by local artists Setch is intended to evoke the fishing heritage of Cagnes sur Mer. The name is taken from the line of a poem that Prévert devoted to Cagnes.
Cagnes-sur-Mer

Soleil de novembre et déjà de décembre et bientôt de janvier
Fête de la Jeunesse et fête de la Pais
Eaux claires de la lune dansez sur les galets
Dans les filets du vent des sardines d'argent valsent sur l'olivier et des filles de
Renoir dans les vignes du soir chantent la vie l'amour et le vin de l'Cagnes-sur-Mer…………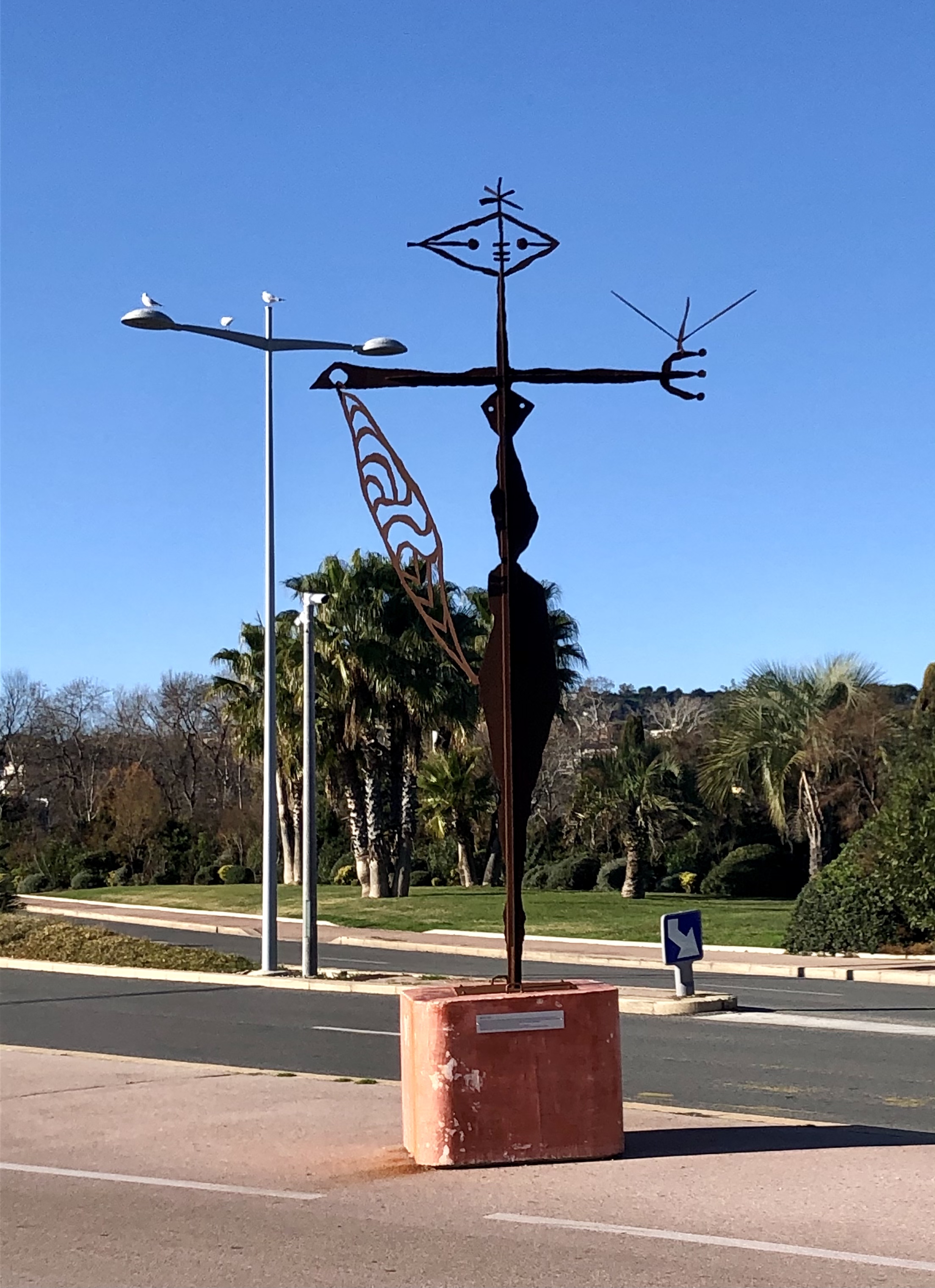 The net is intended to remind us of Cros-de-Cagnes and its fishermen, while the flying fish symbolises Haut-de-Cagnes and its castle, located between the sky and sea.
Setch is in fact a couple of married artists,  Sophie Gastaud and Christian Joliff, who met at the Beaux Arts and worked as architects before returning to to their first love of sculpture and painting.
This challenge is kindly hosted by Susan Kelly over at No Fixed Plans.
Share a photo of a statue or sculpture – go on, give it a go, you know you want to!