Sculpture Saturday #41
There's one more prominent sculpture in Cagnes sur Mer that I've yet to cover. This one's at the entrance to the hippodrome (race course). It's a 3.25 metre (10 1/2 feet)  bronze of a horse (2007) in full flight called « Il n'y a plus d'obstacle » (There's no more obstacle) which was produced by Sacha Sosno (1937-2013), an internationally renowned French sculptor and painter. 
In his last decades Sosno achieved international recognition for his monumental outdoor sculptures on the Côte d'Azur.  Along with: Yves Klein, Arman and Cesar he was part of the New Realist (Nouveau réalisme) movement. Sosno had a singular artistic approach: the concept of obliteration. His sculptures are masked by spaces, inviting the viewer to use their own imagination.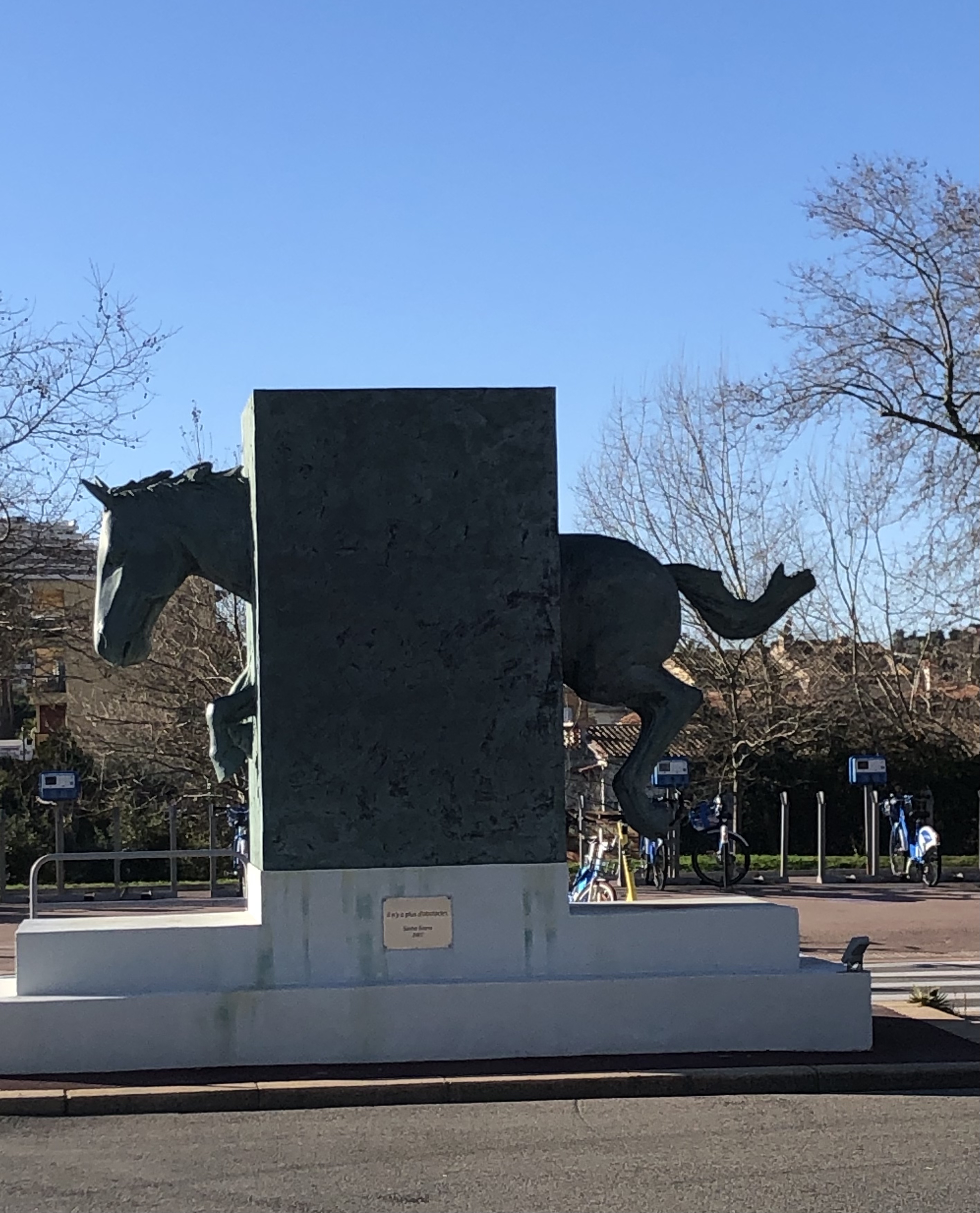 This challenge is kindly hosted by Susan Kelly over at No Fixed Plans.
Share a photo of a statue or sculpture – go on, give it a go, you know you want to!