French Fancies: Diptyque
I adore all this company's products, particularly its candles. This year Diptyque is celebrating its 60th anniversary, providing me with an opportunity to immerse myself in everything that has inspired the House since its creation.

Introduction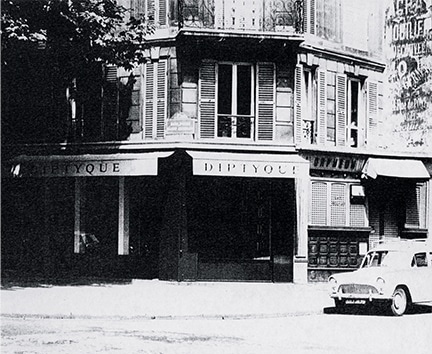 Diptyque's roots are in a rebellious 1960s Paris when a gypsy-esque threesome composed of artist Desmond Knox-Leet, interior designer Christiane Gautrot and theatre craftsman Yves Coueslant set up on shop in Saint-Germain-des-Prés on the left bank of the River Seine. Their idea was to house a world of wonder at a then closet-sized boutique at 34 Boulevard Saint-Germain, where the collective could create and display art as well as treasures brought back from their travels in Greece or Turkey, goods unavailable to the rest of Paris at the time.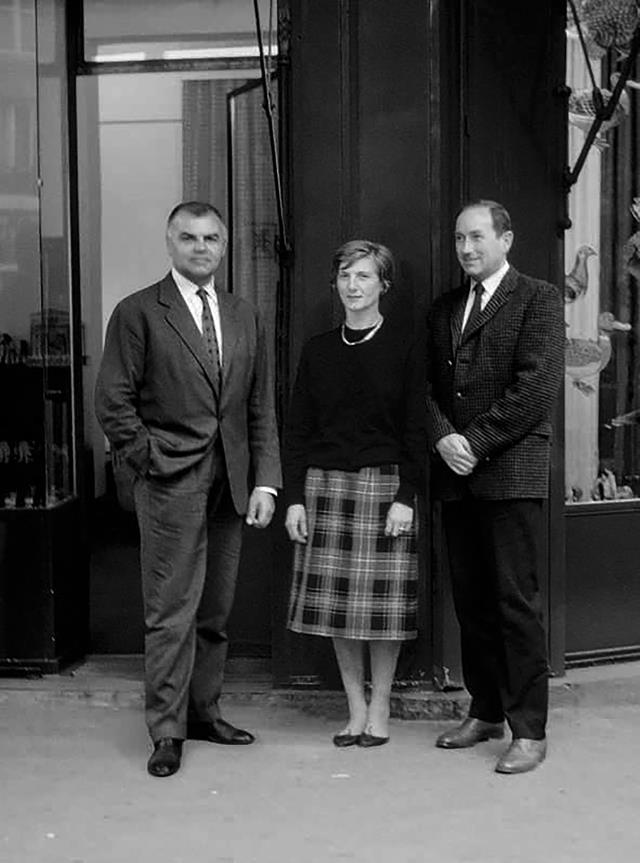 In 1963, Knox-Leet created an experimental fabric which featured geometric variations inspired by abstract and modern art. Using textiles from a mountainous region near France's German border, the pieces were then hand-dyed in Haut-Rhin. The creation was dubbed Prétorien – after the oval shape of the praetorian soldier's shield – and the symbol afterward became a mainstay of the trio, who by this time had become officially known as Diptyque. The name came from two outward-facing windows on the store's façade that created a diptych effect.
That same year Diptyque added candles to its shelves of objets d'art, debuting Aubépine, Cannelle, and Thé. Half a decade later, in 1968 their first eau de toilette came to life: L'Eau, a 16th Century potpourri-inspired, genderless scent comprising geranium, clove and cinnamon.
Fragrances – for both the person and the home – quickly took off, and soon a delicately wrapped Diptyque fig leaf Figuier candles or a Mediterranean escape in the form of the Philosykos eau de toilette became the chicest present around town. Rumor has it that in 1983, right after his appointment to Chanel, Karl Lagerfeld dropped in to 34 Boulevard Saint-Germain looking for a signature scent. Apparently, the designer quickly fell in love with the blackcurrant Baies (now a fashion staple), and chose to stock them in every store of the fashion house.
Years later, Diptyque's first official fashion collaboration was with John Galliano. The Gibraltar-born fashion designer had long been a fan of the fragrance house, and one day he asked them to create a warm, heavy, deep, and mysterious fragrance for him. Recalling Russian leather, dark bark, mellow musks, and dried herbs, Essence of J.G. was born thereafter.
Their early fragrangres and scented candles drew very much on the founders' own experiences and interests. Subsequently, each fragrance was inspired by a time, place or story. For example, the Paris en Fleur rose-scented candle was inspired by the city's Bagatelle botanic garden. And to concoct the imperfectly elegant fragrance Eau Capitale, perfumer Olivier Pescheux chose rose, patchouli and pink peppercorns. This enigmatic mix of floral, woody and zesty notes is called a chypre scent, which has been described as the "epitome of parisienne chic". Just like Diptyque.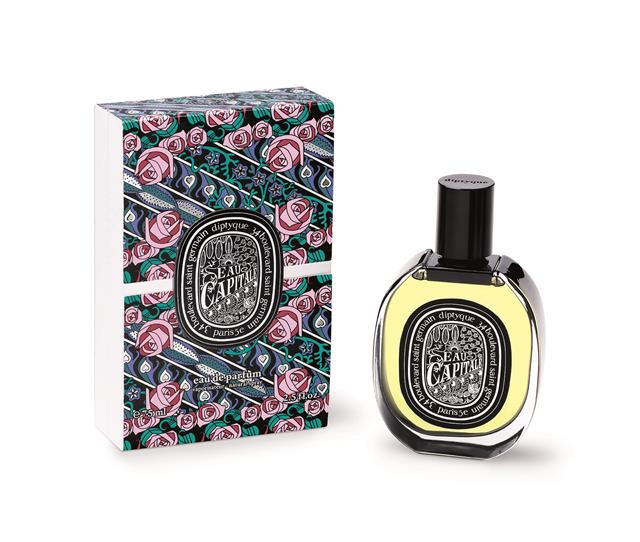 The brand's early and enduring success comes down to creative chemistry, intuition and attention to detail. Having designed the instantly recognisable oval-shaped logo; Knox-Leet's love of calligraphy lives on with every hand-drawn label.The name of each product is written with black India ink and the letters dance around in poetic typography. To create the illustrated packaging, large sketches are refined until one aspect embodies the corresponding scent.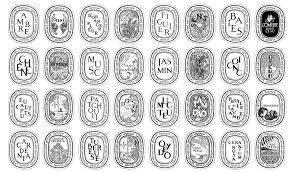 Those Candles
Outside of France, Diptyque is best known for its candles, which are showcased in elegant boutiques and come in expensive-sounding French scents such as Figuier (my favourite), Feu de Bois and Feuille de Lavande.
Diptique's candles are hand made from very specific, natural, high-quality, raw materials. Production can only be done in small batches using lead-free wicks and a pure paraffin wax mix to ensure that the candle burns correctly and doesn't introduce any unwanted toxins or chemicals into the home. Each full-sized – rather than mini or outsized – should burn for an average of 50-60 hours and is scented right to its very last drop.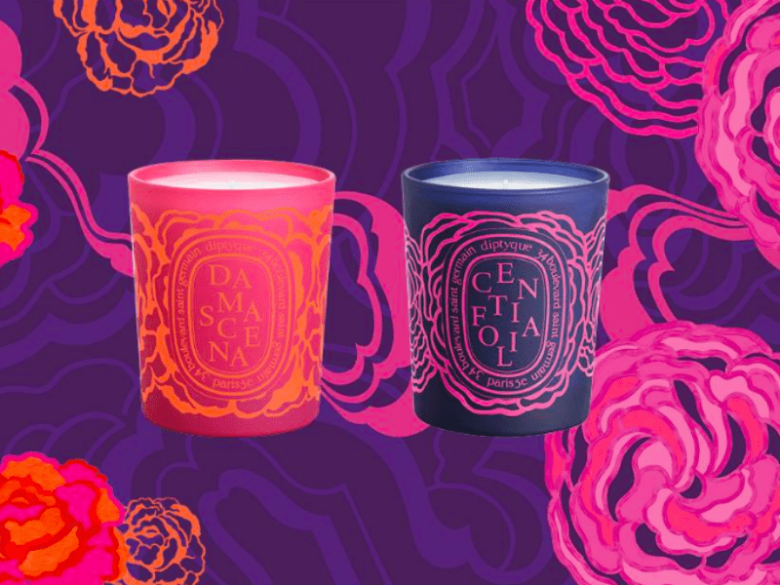 In addition, Diptyque candles have been especially designed so that their their scents can be combined. You can light two or more Diptyque candles from the same scent family (such as floral, for example) at opposite ends of one room and create your own unique signature scent. They also look lovely in any setting thanks to their classic design, gorgeous black lettering and bold glass jar. These candles are like the little black dress for your home: they always look wonderful and they always work.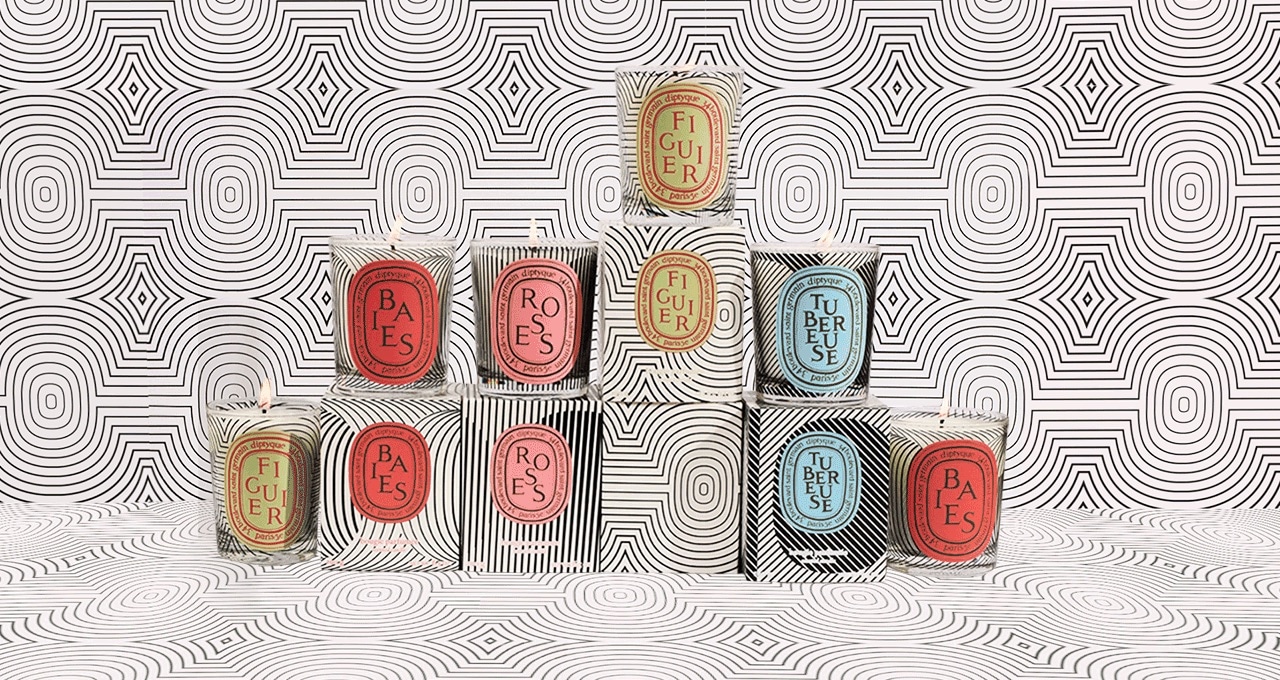 This year Diptyque will be celebrating and revisiting its graphic heritage with a collection of limited edition candles whose packaging will have a playful 1960s design.
Where will you find Diptyque Products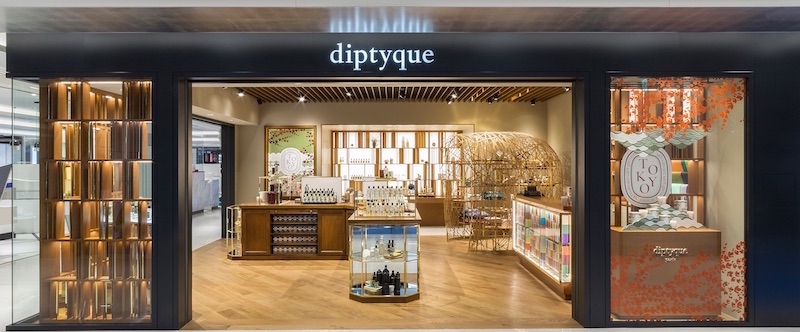 Aside from the first Parisian store at 34 boulevard Saint-Germain and online, the brand has shops worldwide and a presence in most major department stores where it has nailed the allure of shopping in what feels like a French store: elegant spaces, a limited amount of products to keep a feeling of exclusivity and items placed in expensive-looking packaging.
In 2005 Diptyque was acquired by private equity fund Manzanita Capital France thereby enabling it to greatly expand its product range which still harks back to the goods found in the original Diptyque boutique, a store whose windows had been full of whimsy and fanciful objets d'art.
Images: courtesy of Diptyque