Break out the best dishes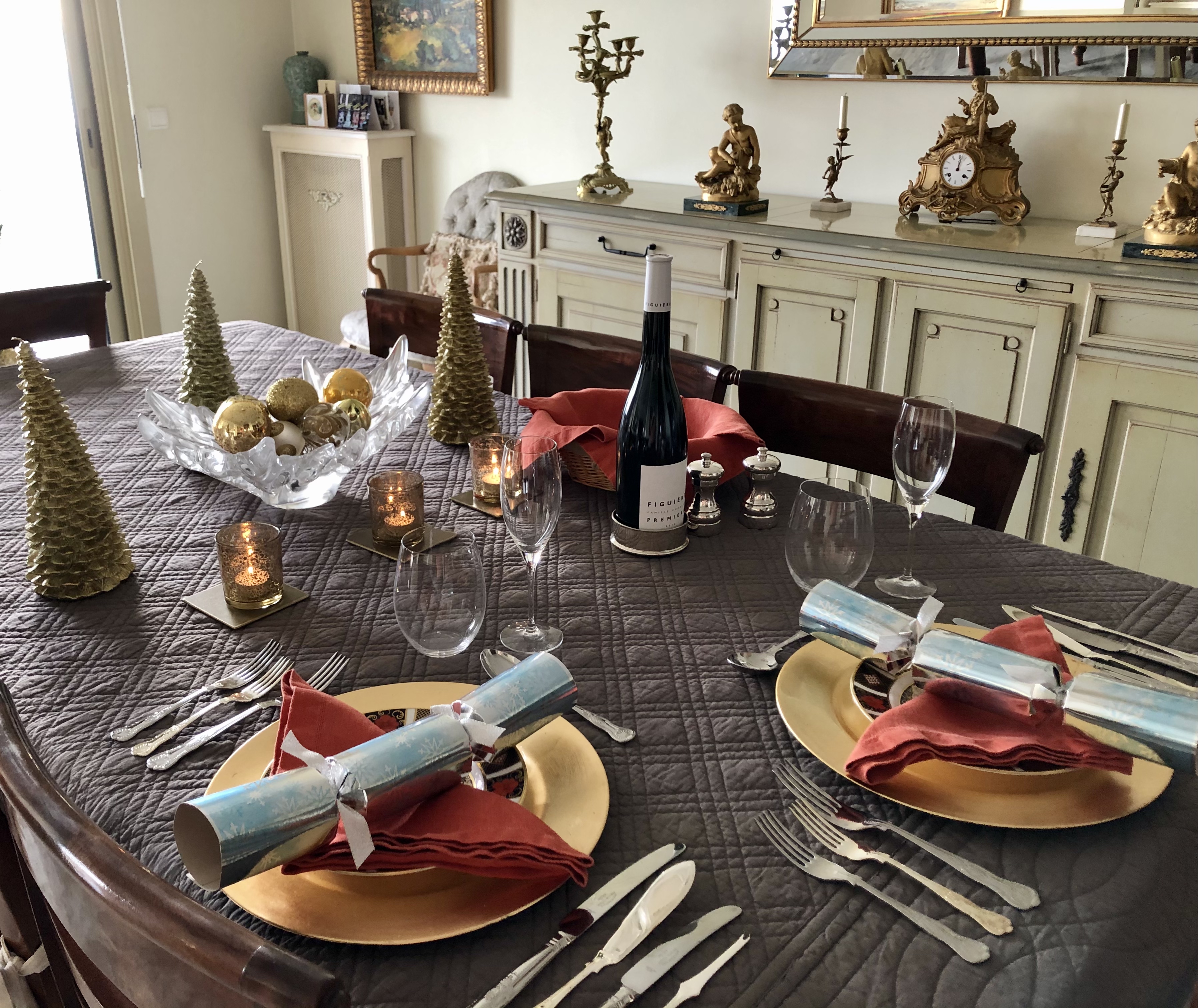 Now is the time to dust off everything you save for "best" including linen napkins, silver serving dishes and cut glass crystal. The simplest of meals or appetisers can be presented in a way that is special and avoids the mundane. Mirror the experience of fine dining or whatever style you most enjoy.
At the weekends, in particular, Itry  to make each meal an ocasion starting with an apéro on Friday evening. We have, on occasion, even dressed up for the event. Over the weekend, I'll  lay the table in the dining room, or on the terrace, with tablecloths, napkins, candles and a mixture of tableware, plus flowers.