The Musette: it's a (vegan) wrap
Although I enjoy cooking, particularly at lunchtime, I occasionally resort to a sandwich at dinnertime.  This frquently involves me standing in front of the fridge and mentally put together sandwich for each of us. My beloved is never a problem. There's always cold meats, cheese or smoked salmon for him but, if you're vegan, what do you put on your bread?
I have tried kimchi and peanut butter (surprisingly good). Dhal and (vegan) cheese toasties,, mushroom pate with gherkins, then there's always hummus with roasted veggies or, indeed, pretty much anything. But, occasionally, it's just Mexican style smashed beans. I'll either pile the mixture into a crispy, warm baguette or use it to make a wrap or toast it like a quesadilla.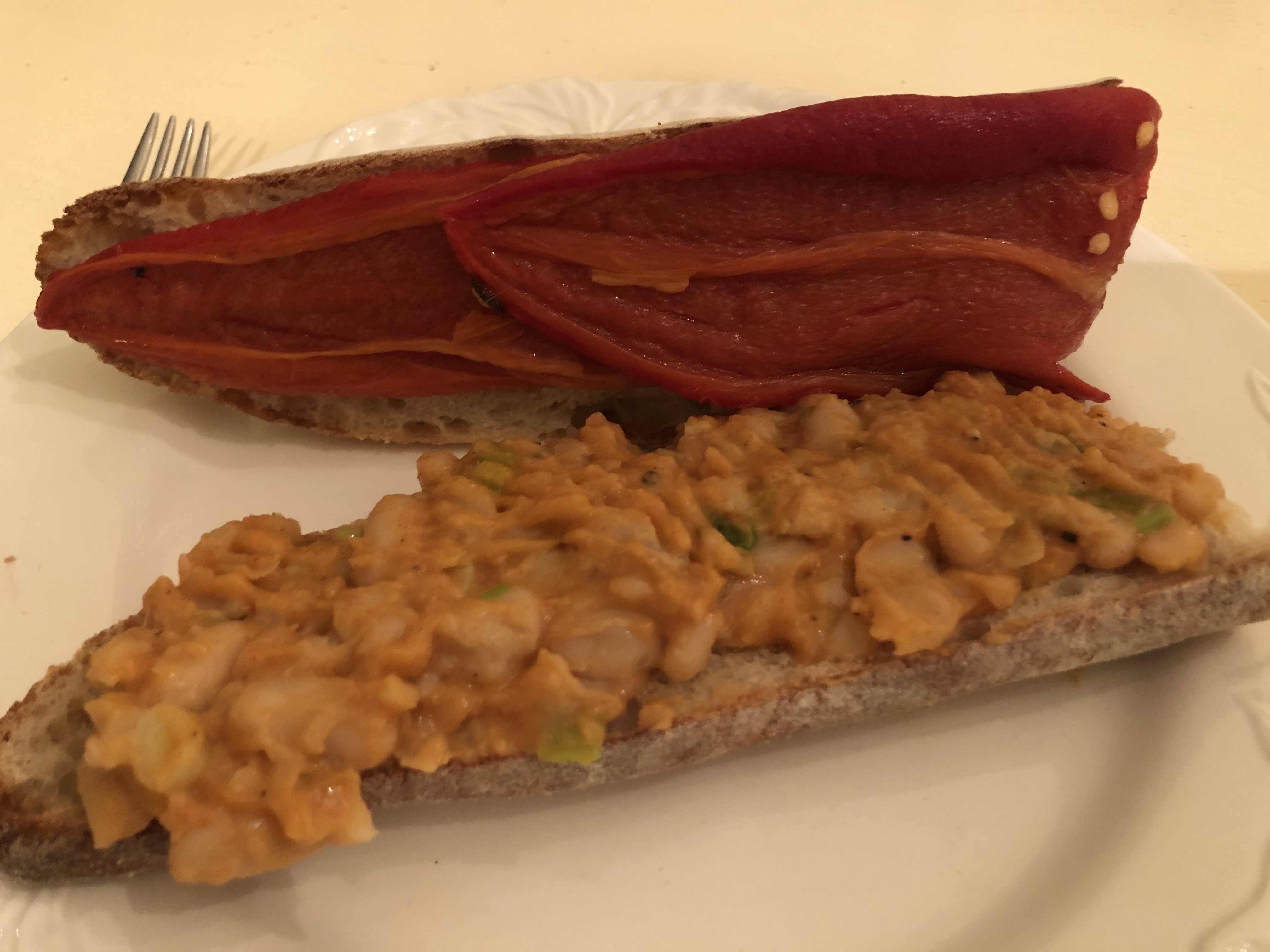 I say sort-of because mine are more Spanish than Mexican with roasted red peppers and smoky hot paprika. Sometimes I'll add some vegan cheese, if I have it, but they're equally good without.
Ingredients (enough for 2 servings)
2 spring onions (scallions)
1 tsp olive oil
1 tsp hot smoked paprika
50g (1 cup) cooked white beans
100g (1 cup) jarred, roasted red peppers
1 unwaxed lemon, zested
2 fat garlic cloves, confit
5 tbsp fresh parsley, finely chopped
50g (1 cup) vegan grated cheese
2 wholemeal or seeded tortillas or wraps
Method
1.Gather all your ingredients together. Finely slice the spring onions and add to a frying pan (skillet) on a medium heat, add the olive oil and garlic, and cook for a couple of minutes, until  golden.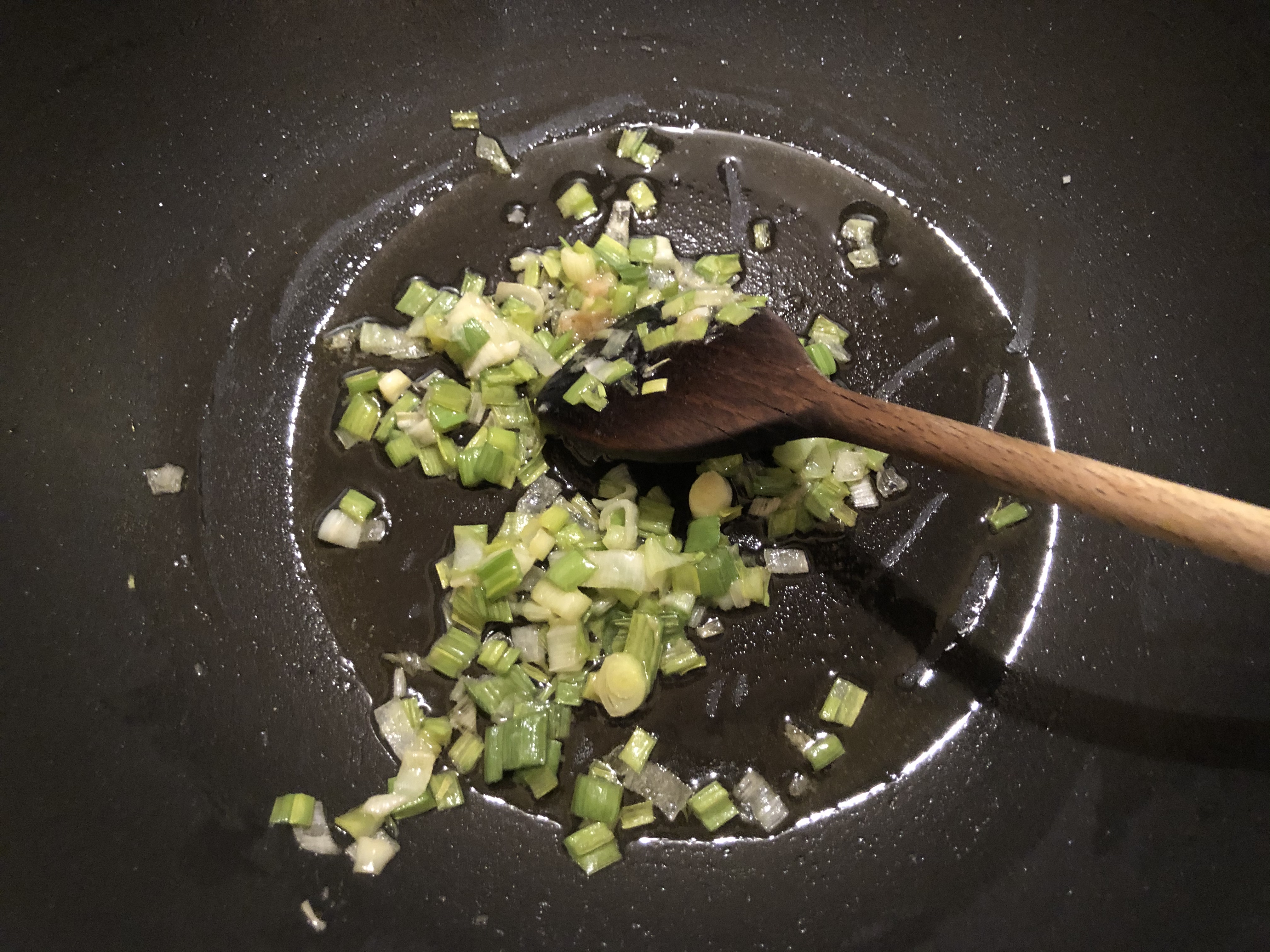 2. Meanwhile put the white beans into a mixing bowl and mash them with a fork, add the paprika, the grated lemon zest, parsley and the now-cooked golden onions.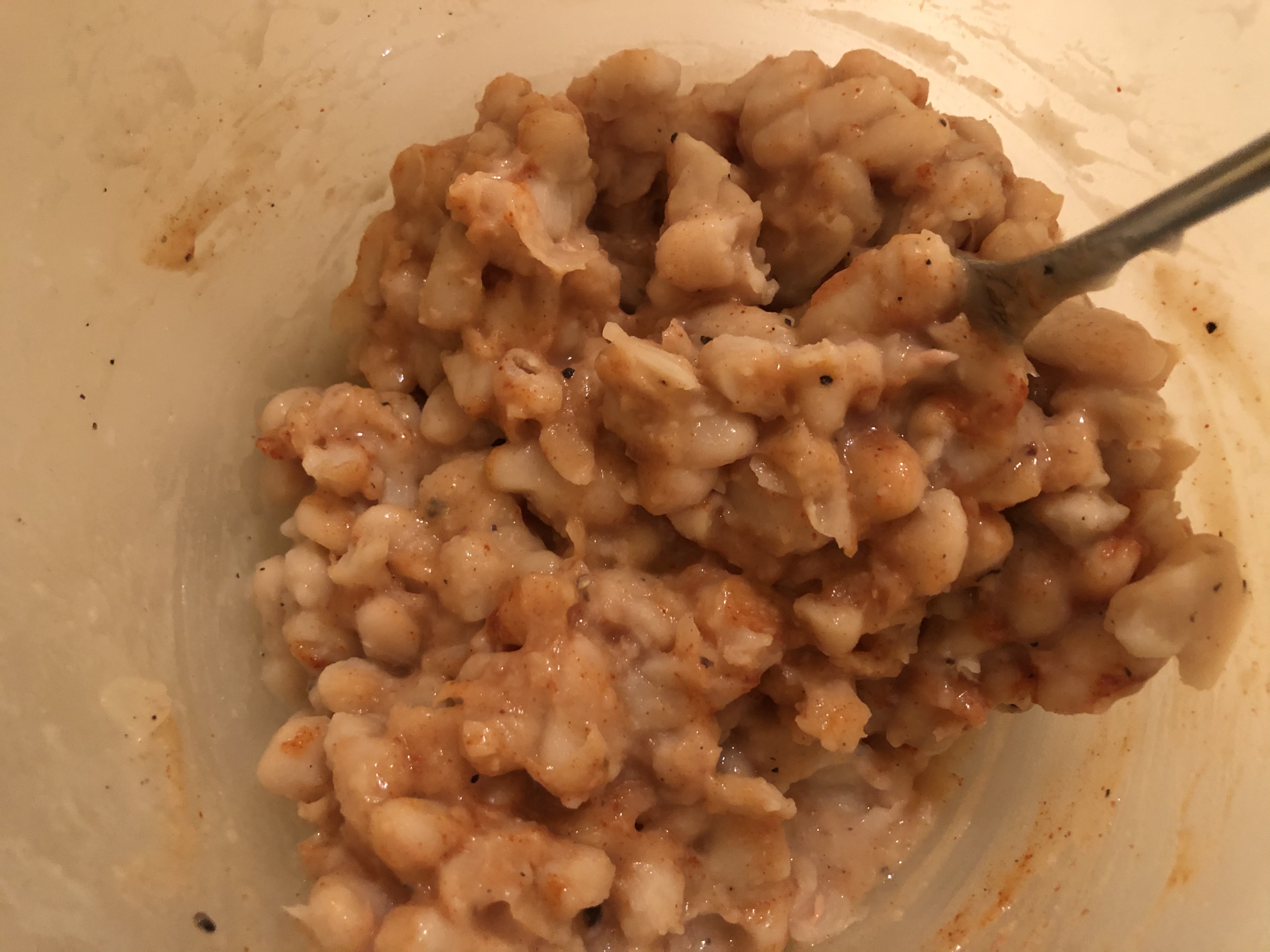 3. Lay a tortilla or wrap on a plate, layer the red peppers to cover, then spoon over the bean mixture. Spread it evenly, sprinkle over the cheese, then top with another tortilla. Heat a frying pan and toast for a couple of minutes on each side –I do this dry, but you can add a splash of oil if you like yours crispy. If you find it hard to flip, a plate on top might help.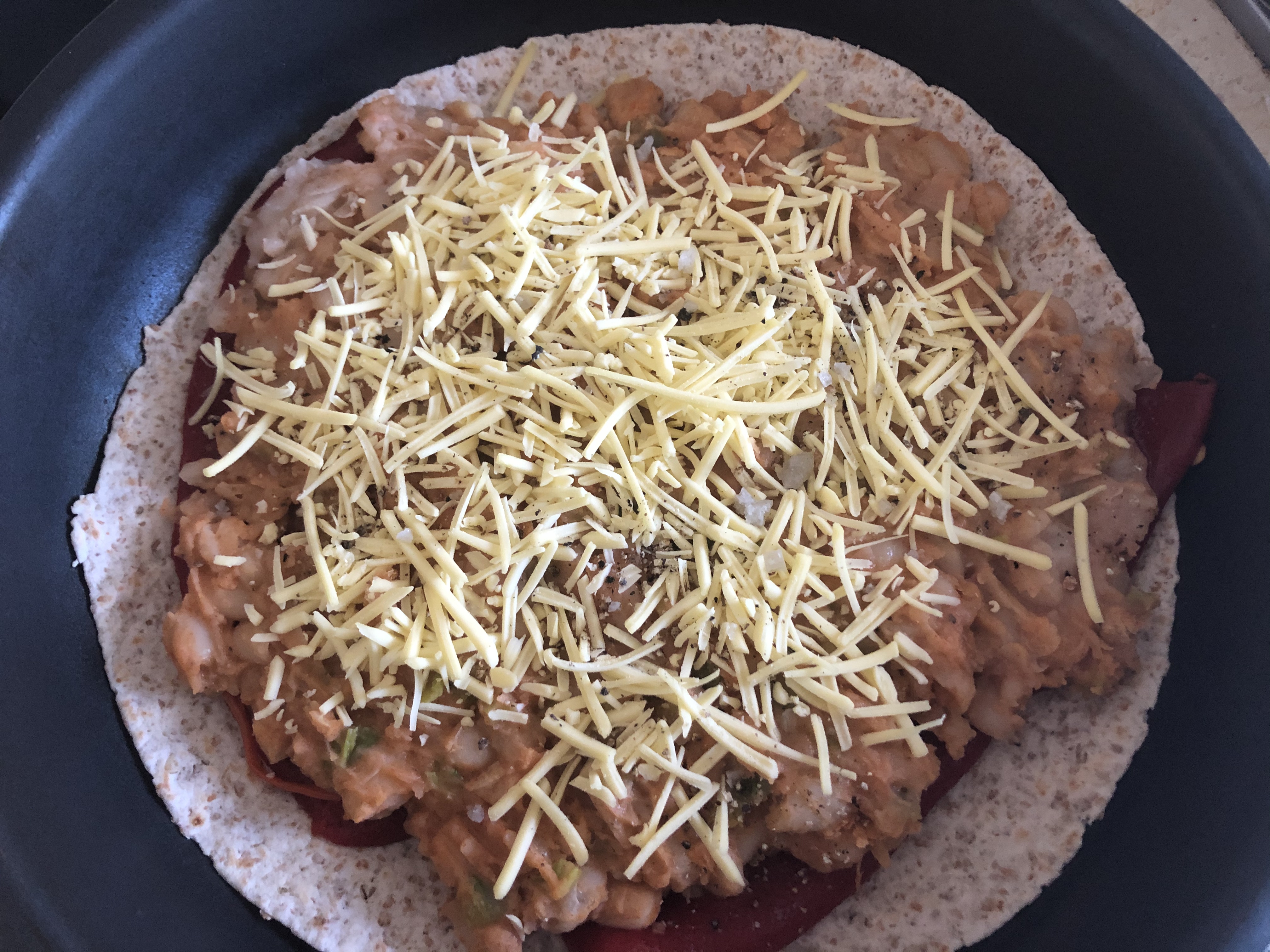 4. Once toasted on both sides, remove the from the pan and cut into six pieces. Serve with my tomato and chilli jam.