The Musette: warm orzo salad with roasted prawns
I've been having a bit of a prawn-fest since I discovered Picard's organic frozen, de-veined headless prawns. (Picard is a shop selling frozen foods in France). I like to keep a couple of salads in the fridge for quick meals. This one has the advantage of being delicious both warm or cold. It's a slightly different take on my vegan Orzo bake which has some ingredients in common.
Ingredients (serves 4 cyclists)
375g (2 cups)  orzo pasta (rice-shaped pasta)
120ml (1/2 cup) freshly squeezed lemon juice, about 3 lemons
1 lemon zest, finely zested
500g (1 lb)  prawns, peeled and deveined
4 spring onions (scallions), white and green parts, finely chopped
4 tbsp fresh dill, chopped
6 tbsp fresh flat-leaf parsley, chopped
1 cucumber, unpeeled, seeded, diced
handful cherry tomatoes, halved
handful black olives (optional)
1 red chilli, finely chopped (optional)
1 red onion, small diced
1 tbsp olive oil (to cook prawns)
10 tbsp virgin olive oil (for dressing)
sea salt and freshly ground pepper to taste
250g (1/2lb) feta cheese, (I used vegan) diced
Method
1. Preheat the oven to 200C/180c fan/( 400F)/Gas mark 6. Fill a large saucepan with water, add 1 tbsp, and bring the water to a boil. Add the orzo and simmer for 9 to 11 minutes, stirring occasionally, until it's cooked al dente. Drain and pour into a large bowl.
2. Whisk together the lemon juice, 10 tbs olive oil, 2 tsp salt, 1 tsp of pepper with zest and a pinch of sugar and pour over the hot pasta and stir well.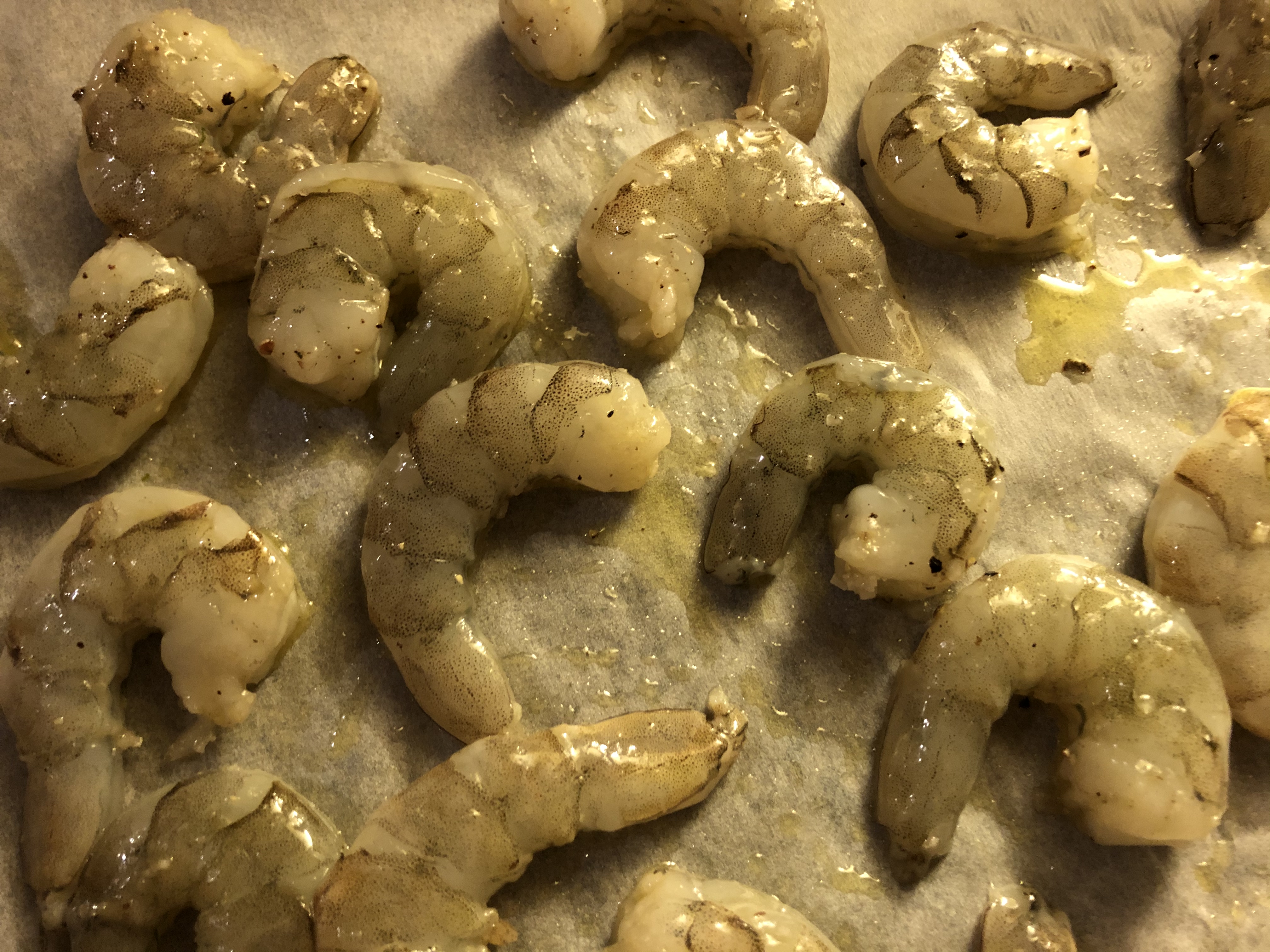 3. Meanwhile, place the prawns on a baking sheet, drizzle with tbsp olive oil and sprinkle with salt and pepper. Toss to combine and spread out in a single layer. Roast for 5 to 6 minutes, until the prawns are cooked through. Don't overcook!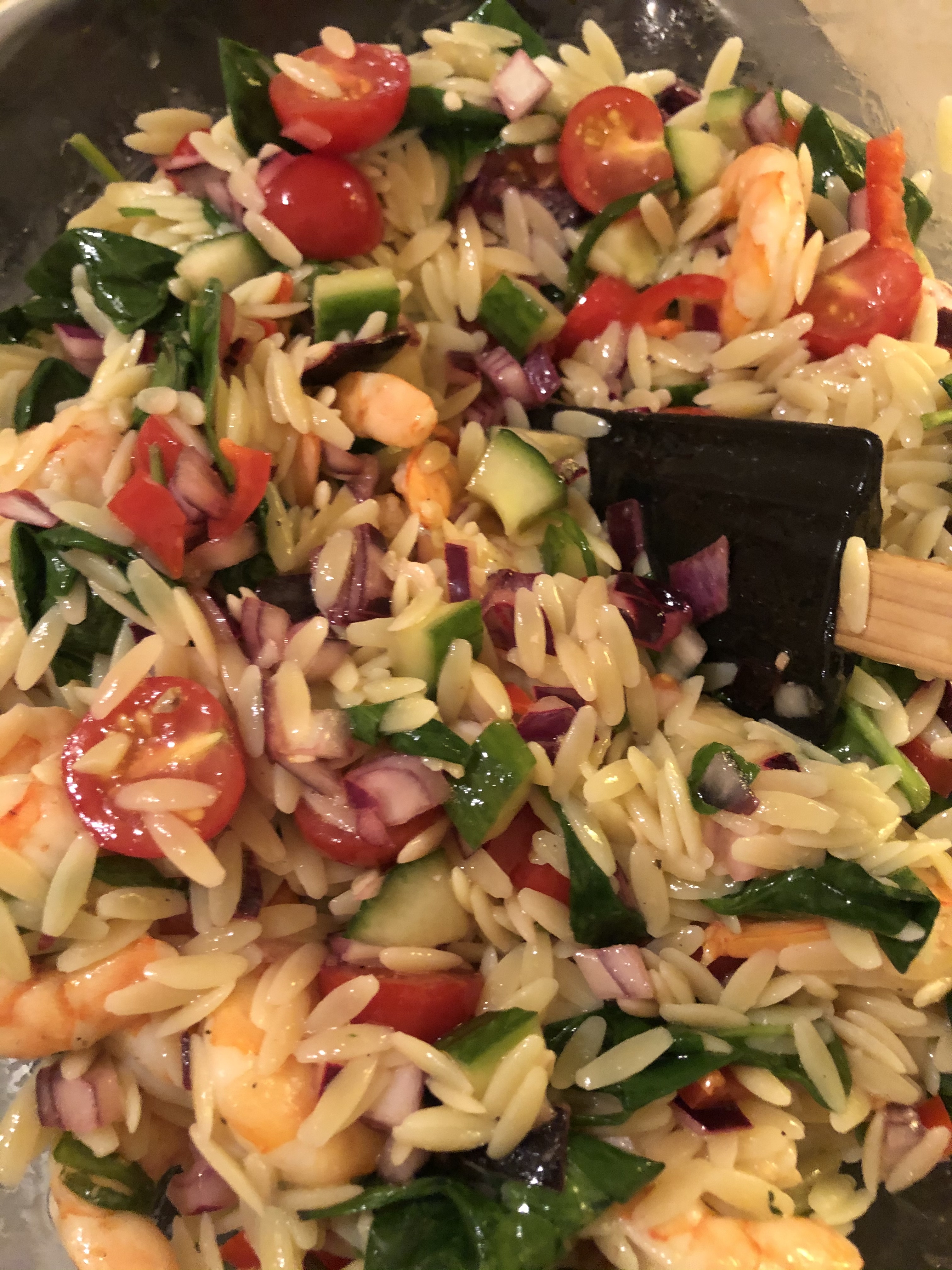 4. Add the prawns to the orzo and then add everything exceptthe feta. Toss well. Add the feta and stir carefully. Set aside at room temperature for 1 hour to allow the flavours to blend, before eating, or refrigerate overnight.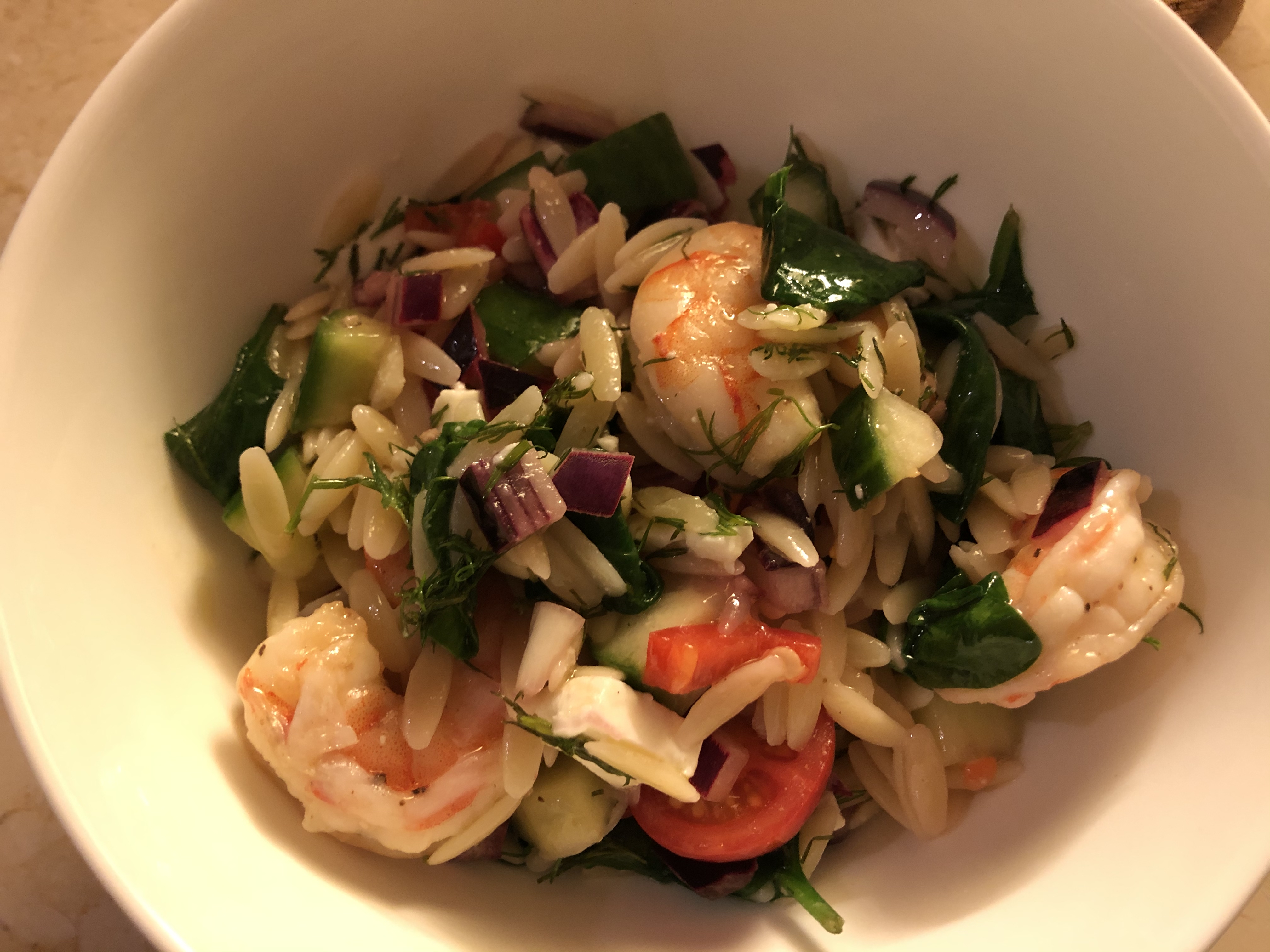 5. If refrigerated, check the seasoning again and bring back to room temperature before serving.