The Musette: fudgy dark chocolate vegan cookies
Posted on 20/02/2021 by Sheree
I've baked lots of cookies — from chocolate chip to almond batons and lots in between — but the one I keep coming back to are these fudgy dark chocolate vegan cookies. The recipe feels like magic: just a handful of cupboard ingredients create the richest, fudgiest, chewiest, crispiest cookies around.— perfect with a cup of coffee. If you're looking for a simple one-bowl recipe that just happens to be vegan and gluten-free, this is for you. It comes together quickly, is intensely chocolatey and is a serious crowd-pleaser.
Because these cookies are made without flour or butter, they have a unique texture. The outsides are light and crisp, like meringues, while the insides are rich and fudgy like a brownie. They are super chewy, with a satisfying, toothsome bite that's unlike any other.
The key to achieving this texture is to bake the cookies just until the outside sets but the centre is still soft. The dough is packed with chocolate chips, so as they cool off, the chocolate solidifies and creates a decadent, fudge-like centre.
Ingredients (makes 12 cookies)
345g (3 cups) icing (powdered) sugar
80g (2/3 cup) unsweetened cocoa powder
2 tbsp cornflour (cornstarch0
1 tbsp espresso coffee powder
1/2 tsp sea salt
50 – 75g (4 – 6 tbsp) aquafaba (non-vegans can use egg white)
1 tbsp vanilla extract
170g (1 cup) dark (semi-sweet) 70% min. chocolate chips
cooking spray
flaky sea salt (optional)
Method
1.Sift together icing sugar, cocoa, cornflour, salt and coffee into a large bowl and whisk to combine.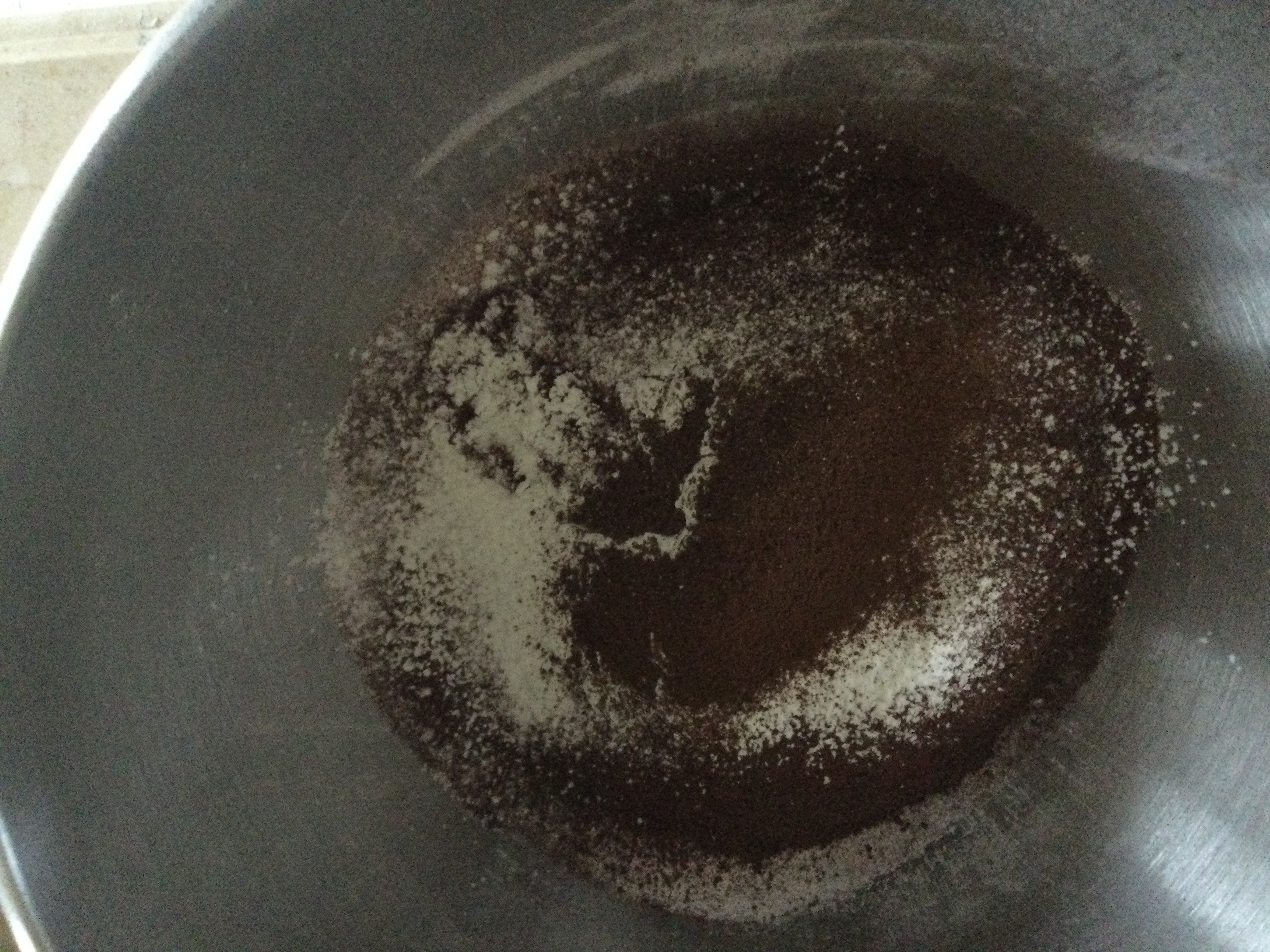 2. Add 4 tbsp aquafaba and 1 tbsp vanilla extract. Stir with a rubber spatula until no lumps of cocoa or powdered sugar remain, and you have a loose, shiny dough similar to a very thick brownie batter. At first the mixture will seem too dry to combine, but will eventually come together. If after 3 minutes of mixing the dough is still too dry, stir in the remaining aquafaba in teaspoons.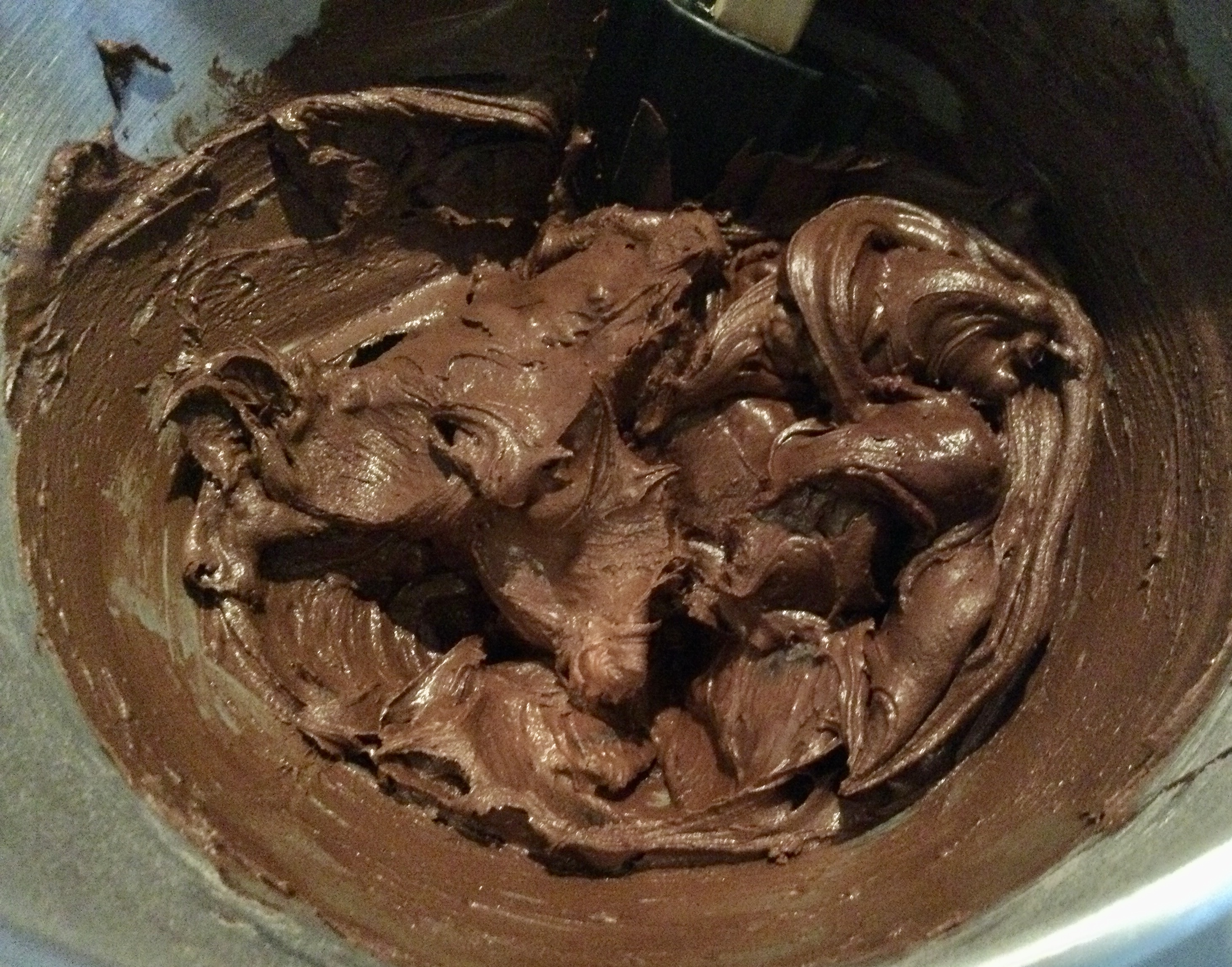 3. Stir in  chocolate chips. Mix well and cover the bowl with cling-film (plastic wrap). Refrigerate for at least an hour.
4. Pre-heat the oven to 180°C/160°C fan/gas mark 4 (350°F) and line two baking sheets with greaseproof (parchment) paper and coat with cooking spray or taste-free oil.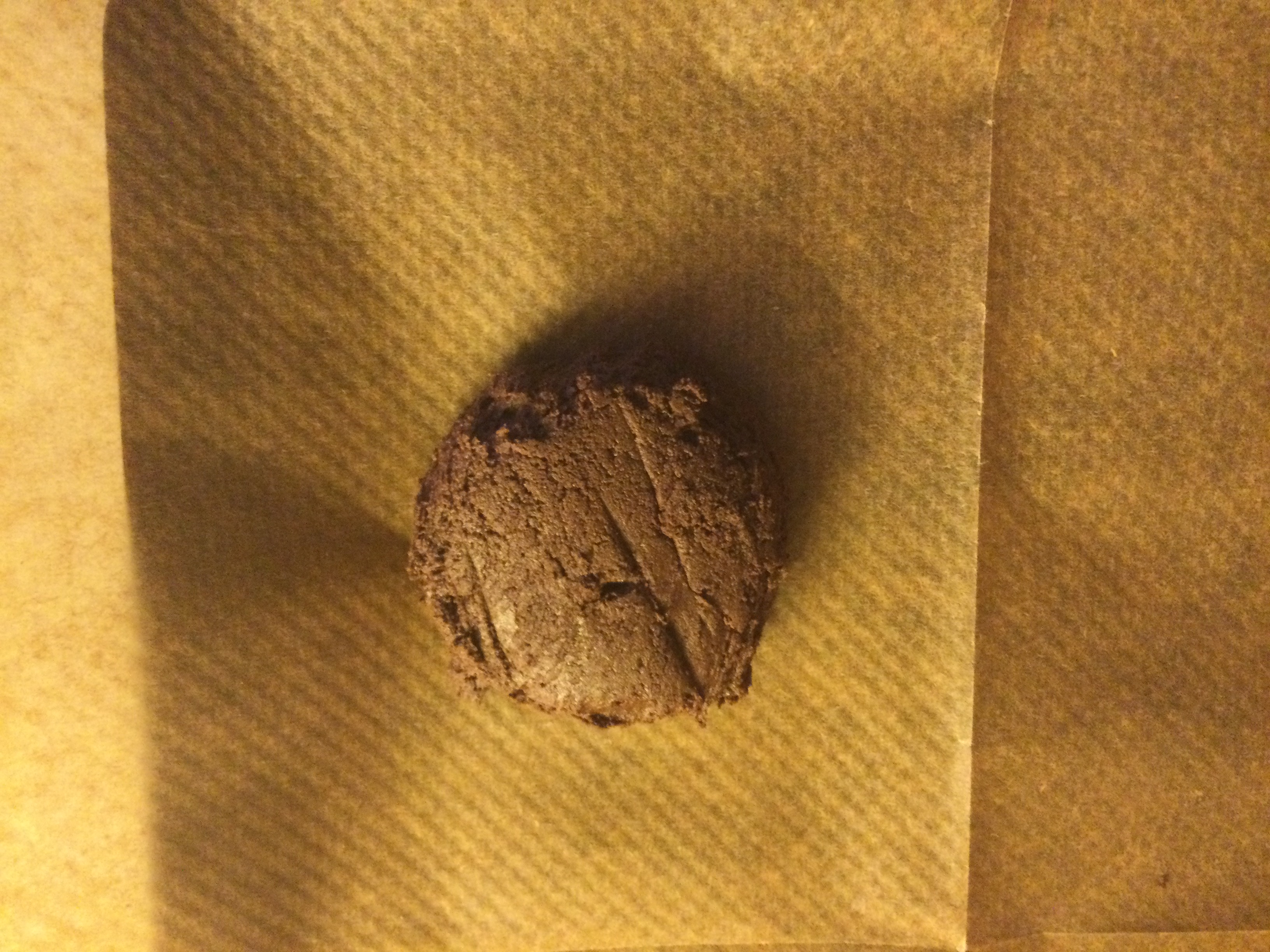 5. Divide the dough into 12 portions (about 2 heaped tbsp each) – I use an ice cream scoop. Roll each portion into a ball, arrange them evenly on the prepared baking sheets, 6 per sheet, and flatten slightly. Sprinkle with flaky sea salt if so desired.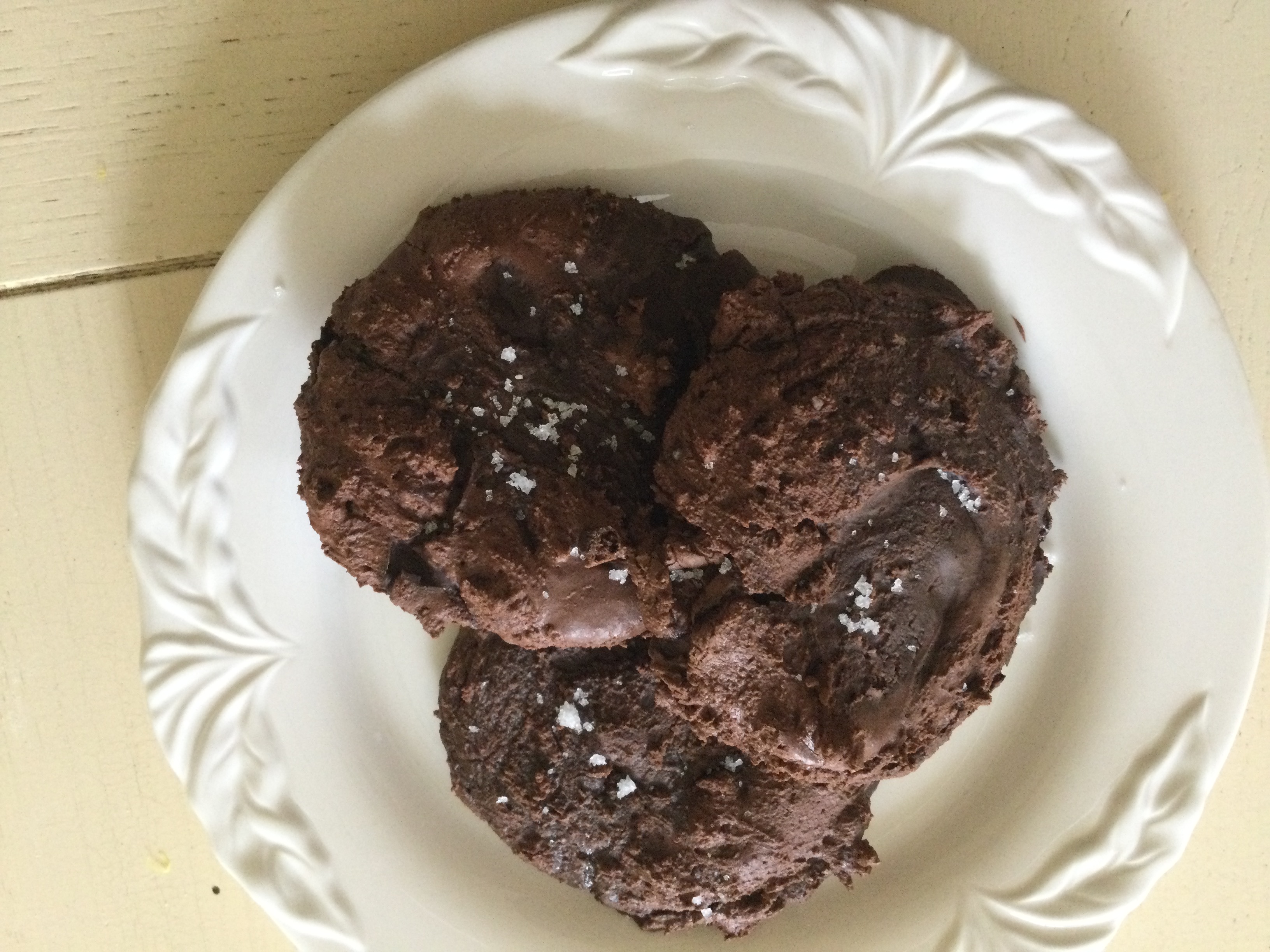 6. Bake for 7 minutes. Rotate the baking sheets between racks and from front to back. Bake until the tops of the cookies are cracked, shiny, and no longer look wet, 5 to 7 minutes more. Let cool completely on the baking sheets, for at least 1 hour. (The cookies will stick to the parchment paper when warm but will release when cooled.)
Sheree's Handy Hints
1. Spray the greaseproof (parchment) paper with cooking spray. These have a tendency to stick, so make sure to generously spray the paper to make sure they release easily. (Letting them cool completely also helps them release.)
2. At first it might seem like the dough is too dry and won't come together, but keep mixing and it will eventually form a thick, glossy dough similar to brownie batter and if it doesn't, you can add more aquafaba/ egg white. If you have an electric stand mixer, you can use paddle attachment to save yourself some time.
3. As soon as the center of these cookies no longer look wet, they are done. As the cookies cool, the cookies firm up and become rich and fudge-like.
4.Leftover cookies  – like there's going to be any! – can be stored in an airtight container for up to three days.