The Musette: Artichokes
I can imagine, that if you didn't grow up eating globe artichokes, and if you were encountering them for the first time, they might seem a little intimidating!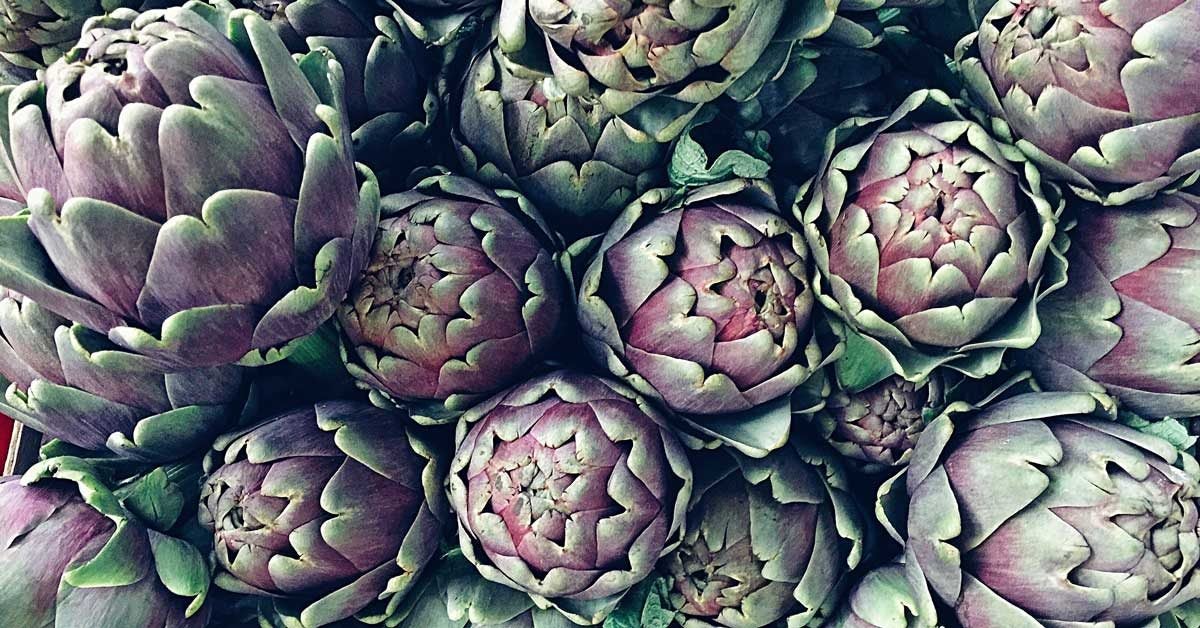 The artichoke is actually the bud of a thistle – a flower. The leaves cover a fuzzy centre called the "choke", which sits on top of a meaty core, called the "heart". The heart is completely edible and amazingly delicious. The fuzzy choke is too fibrous to eat in regular artichokes, but edible in baby artichokes. All but the innermost leaves are tough and you have to scrape them with your teeth to eat the tender parts.
You can boil, grill, braise, or stuff and bake artichokes. But my favorite way to cook artichokes, and the easiest way to cook them, is to steam them. I find that boiling artichokes tends to make them water-logged,  but steaming artichokes cooks them with just the right amount of moisture. I also love baby artichokes raw in a sald. You just have to slice them thinly on a mandoline, tossed in vinagrette and decorated with parmesan curls.
As a child on holidays in France I would always order artichokes. I loved the fact you ate them with your fingers. I still love them and now fortunately live in an area where they are plentiful all year round.To be honest, I like them best with a vinaigrette (recipe below) along with three further sauces which I think beautifully compliment artichokes.
Lemon and Classic Vinaigrettes
A well-made vinaigrette is a thing of beauty!
Don't believe the hype that every vinaigrette recipe should have one part acid to three parts oil. This more assertive ratio brings a lot more flavor to the table. Emulsify 2-parts extra virgin olive oil with one-part freshly squeezed organic lemon juice and season to taste.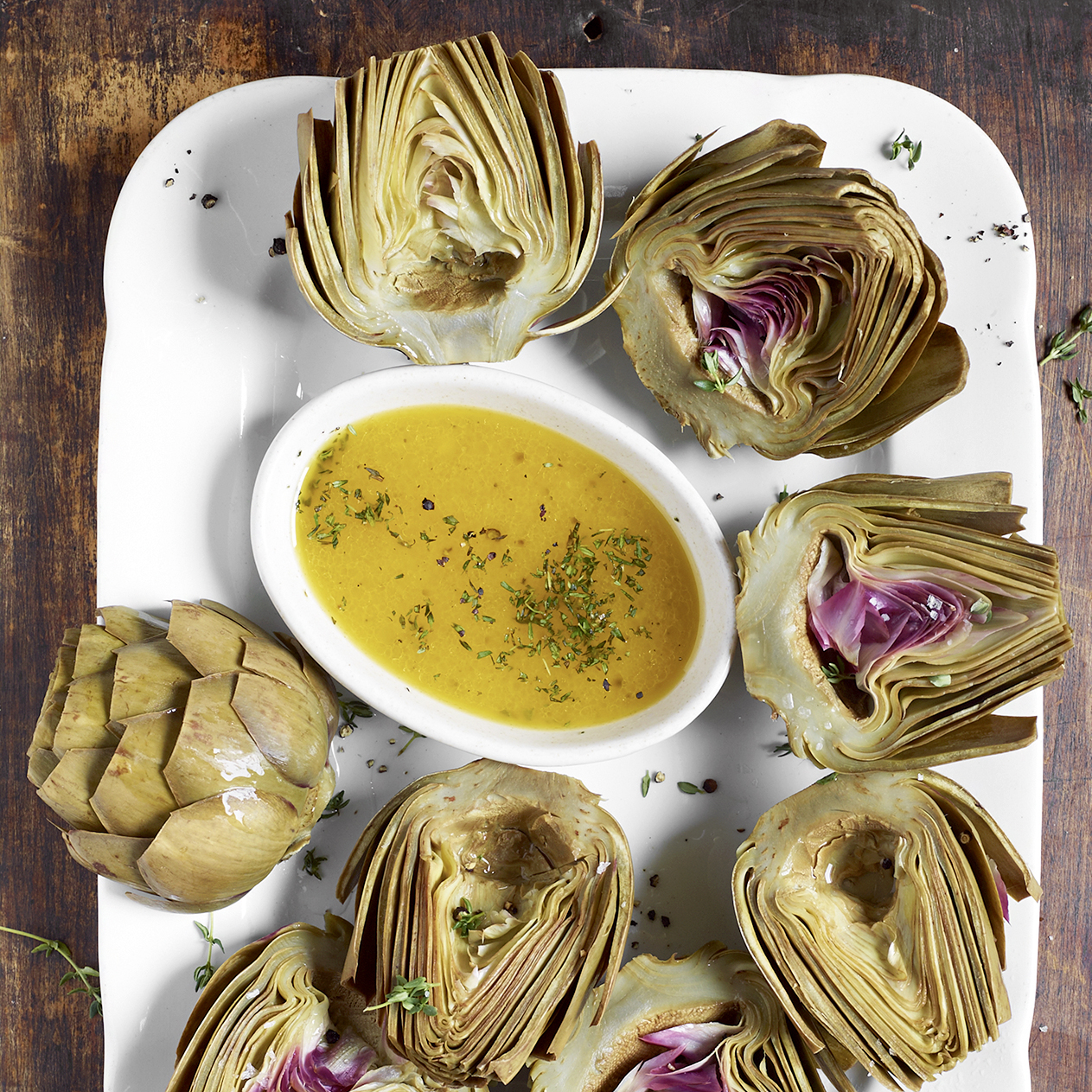 Alternatively, on older (and bigger) artichokes, I prefer a more classic vinagrette where you emulsify a small shallot, 3-parts extra virgin olive oil with 1-part freshly squeezed organic lemon juice (or good quality vinegar), 2 tsp Dijon mustard, 1 tsp runny honey, salt and pepper to taste.
Bagna Cauda
Peel four fat garlic cloves and bring to a gentle simmer in 100g (10 tbsp) milk. Discard the milk and blend the garlic with a drained tin of anchovies. While the blender is on, dribble in 100g (10 tbsp) virgin olive oil and 100g (10 tbsp) melted butter. Heat gently in a saucepan and then keep warm.
Salsa Verde
Pulse together a large handful of basil and a small bunch of parsley and mint, along with a fat peeled garlic clove, 1 tbsp red-wine vinegar, 2 tbsp drained capers and six anchovies. Add extra-virgin olive oil and blend until you have a soft scoopable consistency.
Whipped Feta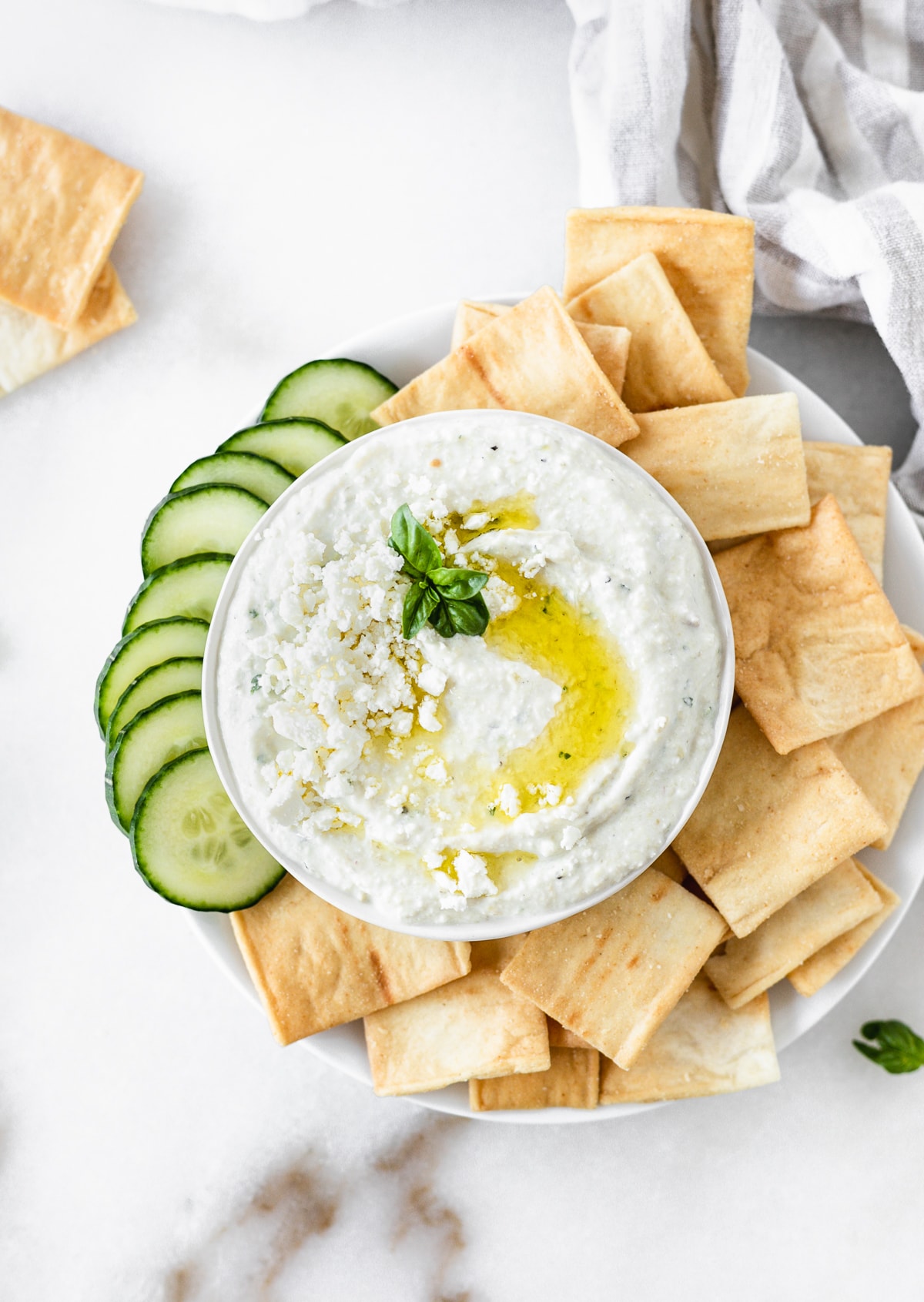 Blend 10 tbsp feta cheese with a little greek-style yogurt and the juice and grated zest of an unwaxed organic lemon until the mix is smooth, light and speckled with yellow.
Sheree's Handy Hints
Here are a few guidelines for what to look for when shopping for artichokes:
Choose artichokes that feel heavy when you pick them up. If they feel light, they're probably a bit dried out and not as meaty as they should be.
If you squeeze the artichoke, the leaves should "squeak". This is another way you can tell the artichoke is fresh.
The leaves should be closed with just a little separation, not flayed wide open. Remember an artichoke is a flower bud, as it ages, the leaves open up. So an artichoke with wide open leaves may be on the old side.
"Frost kissed" is a-okay. If an artichoke looks like it has been burned by frost, no worries. In fact, these less-than-beautiful artichokes can taste even better than those not touched by frost and often command a premium price because of it.