French fancies: Lacaton & Vassal
This week's post isn't about a company, it's a partnership.  A French partnership recognised as Champions of the  'transform and reuse' movement who have won architecture's Nobel prize. Anne Lacaton and Jean-Philippe Vassal have been awarded the Pritzker Prize 2021 for their 'restorative architecture.' I thought this followed on rather nicely from my most recent Friendly Friday articles on recycling in France, here and here.

The duo, principals of Lacaton & Vassal Architectes, are the 49th and 50th Pritzker Prize Laureates and the first French recipients of the prestigious award since 2008 when Jean Nouvel took home the architecture world's top honour. In addition to Nouvel (and now Lacaton and Vassal), only one other French architect, Christian de Portzamparc, has won the Pritzker Prize since it was first awarded in 1979.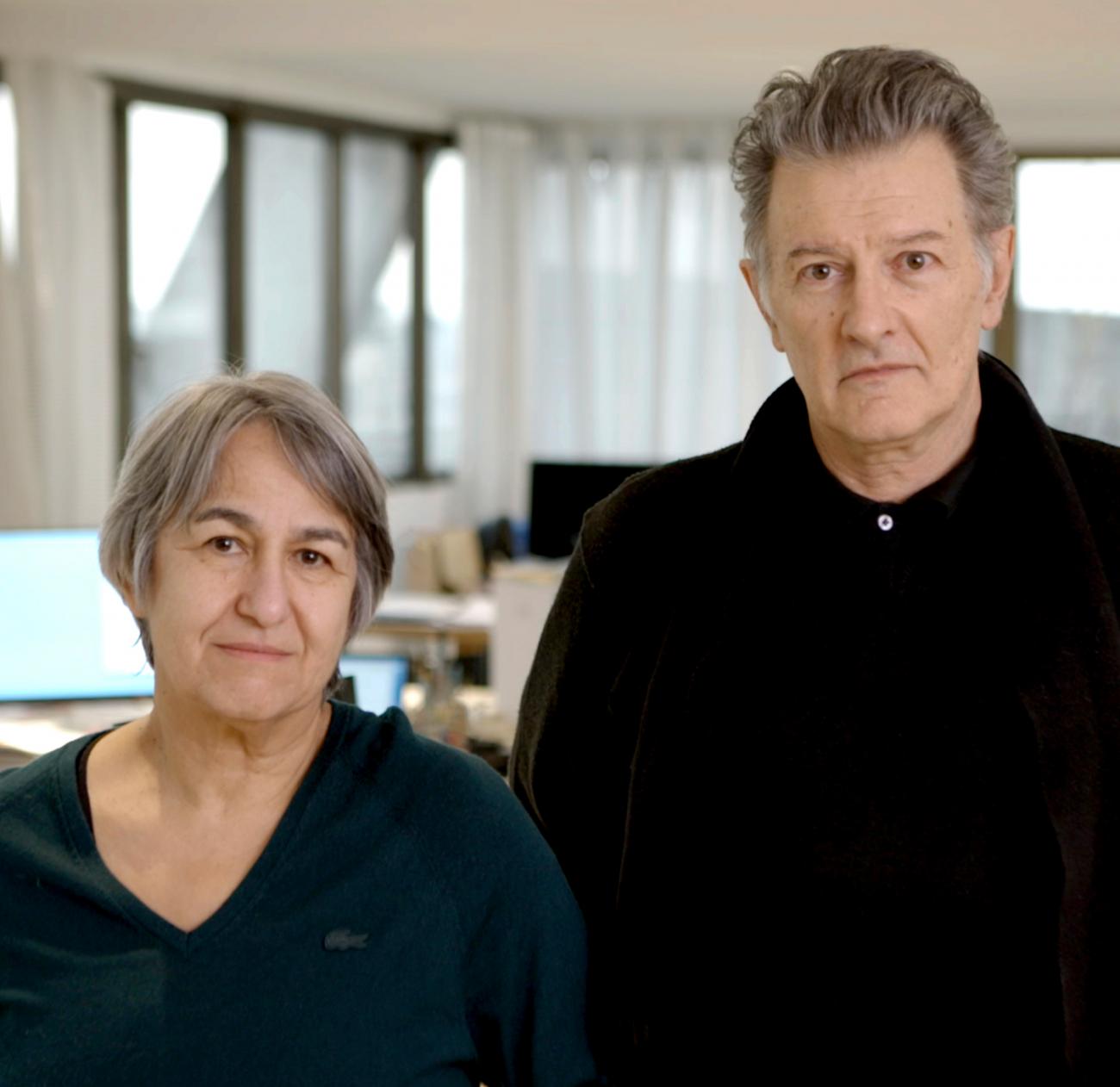 Anne Lacaton and Jean-Philippe Vassal, image courtesy of Laurent Chalet
The international Pritzker Architecture Prize is awarded to those who have:
Produced consistent and significant contributions to humanity and the built environment through the art of architecture.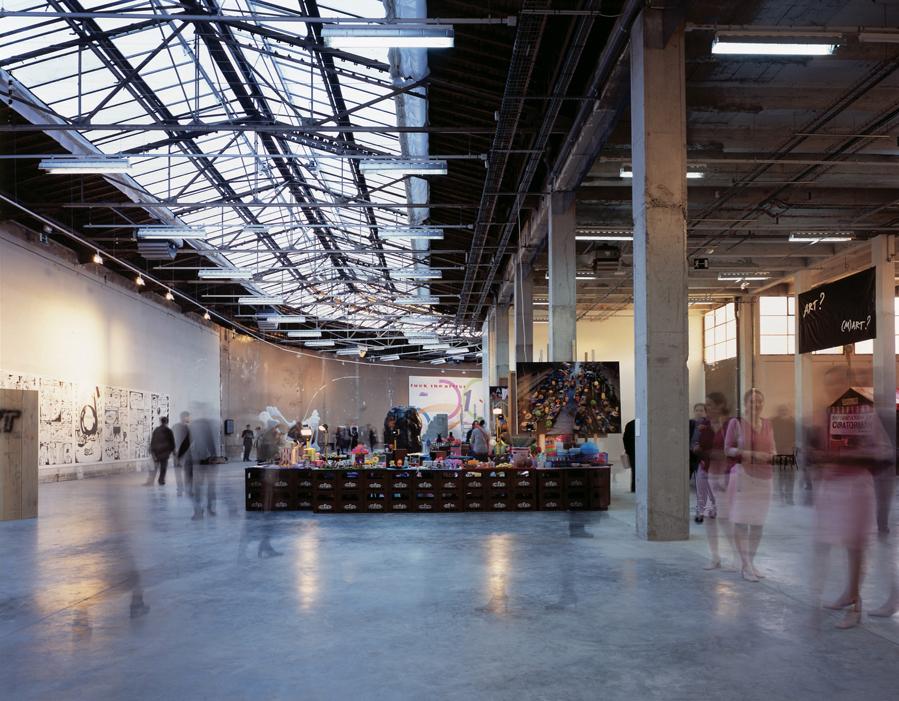 Site for Contemporary Creation, Phase 2, Palais de Tokyo, image courtesy of Philippe Ruault
Architects Anne Lacaton and Jean-Philippe Vassal have built up a reputation for changing little or nothing. This has meant maintaining a mantra of 'never demolish, never remove – always add, transform and reuse' and in some cases refusing to intervene altogether.
While Lacaton and Vassal are based in Paris, where they founded their eponymous practice in 1987, Lacaton is a native of Saint-Pardoux, in west-central France, while Vassal was born in Casablanca. The two first connected in the late 1970s while students at Nationale Supérieure d'Architecture et de Paysage de Bordeaux (ENSNAP Bordeaux) before embarking on divergent, early career paths, with Lacaton earning her Masters in Urban Planning from Bordeaux Montaigne University in 1984 and Vassal relocating to Niger, West Africa, to practice urban planning.
It was in Niger's capital city of Niamey that Lacaton and Vassal came together to complete their first joint project, a straw hut built from locally sourced materials. While modest, this collaboration sparked a design ethos that continues today—one that champions affordable and readily available building materials and avoids destroying existing buildings in favor of adapting and adding to them. Vassal noted:
Niger is one of the poorest countries in the world, and the people are so incredible, so generous, doing nearly everything with nothing, finding resources all the time, but with optimism, full of poetry and inventiveness. It was really a second school of architecture.
Since establishing their practice they have continued to apply this approach notably transforming social housing blocks in both Paris and Bordeaux when there were calls to demolish and rebuild. Lacaton stated:
Transformation is the opportunity of doing more and better with what is already existing. Demolition is a decision of easiness and short term. It is a waste of many things—a waste of energy, a waste of material, and a waste of history. Moreover, it has a very negative social impact. For us, it is an act of violence.
129 Units, Ourcq-Juarès Student and Social Housing, image courtesy of Philippe Ruault
Once commissioned to redesign a public square in Bordeaux, they instead suggested it needed nothing more than new gravel!
To date, Lacaton and Vassal have together completed over 30 projects across Europe and West Africa. While their collective work is diverse and includes private homes, public spaces, and educational and cultural institutions, the duo shares a commonality with other recent Pritzker Prize Laureates, including 2020 laureates Shelley McNamara and Yvonne Farrell of Dublin-based Grafton Architects and 2016 laureate and current chair of the Pritzker Architecture Prize Jury, Chile's Alejandro Aravena: Their best-known projects are in the realm of social housing. Specifically, these projects revolve around sparing timeworn public housing blocks from destruction and instead deploy inventive, relatively inexpensive architectural interventions that vastly improve the quality of life for the people living there.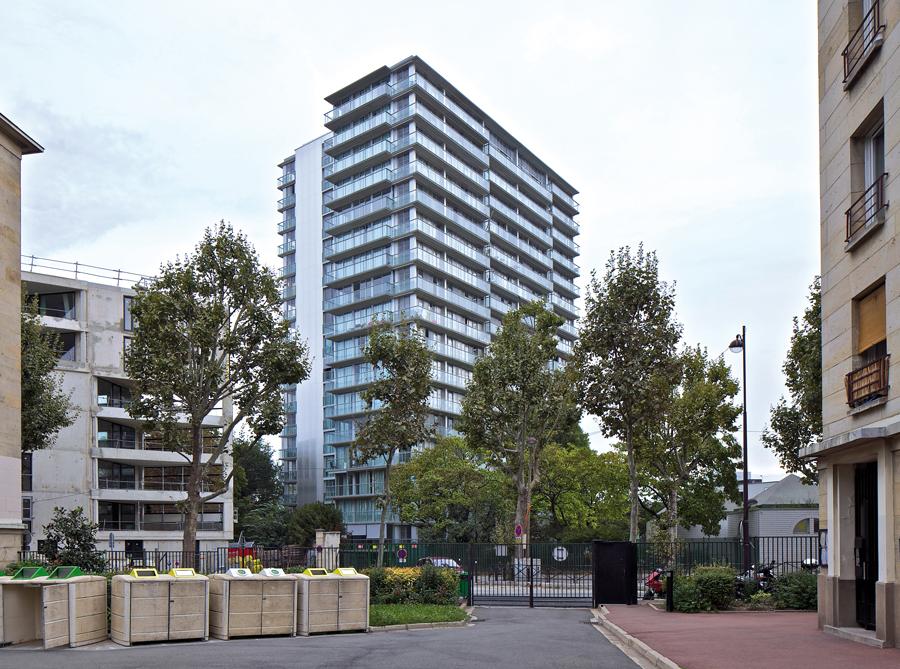 Transformation of 100 Units, Tour Bois le Prêtre, Social Housing (with Frédéric Druot), image courtesy of Philippe Ruault
Representative of this approach is La Tour Bois le Prêtre in Paris. Completed in 2011, the renovation project found the architects transforming a 1960s-era housing block by removing its original concrete facade and expanding the square footage of each of the 17-story building's 96 units through the creation of private bioclimatic balconies—or "winter gardens"—that help draw fresh air and natural light into the previously dreary and more diminutive flats.
Once constrained living rooms now extend into new terraces as flexible space, featuring large windows for unrestricted views of the city, thus reimagining not only the aesthetic of social housing, but also the intention and possibilities of such communities within the urban geography.
Awarding the prize, the panel said:
Through their ideas, approach to the profession, and the resulting buildings, they have proven that a commitment to a restorative architecture that is at once technological, innovative, and ecologically responsive can be pursued without nostalgia.
Lacaton and Vassal now join the ranks of fellow laureates Richard Rogers, Zaha Hadid, Norman Foster and Frank Gehry.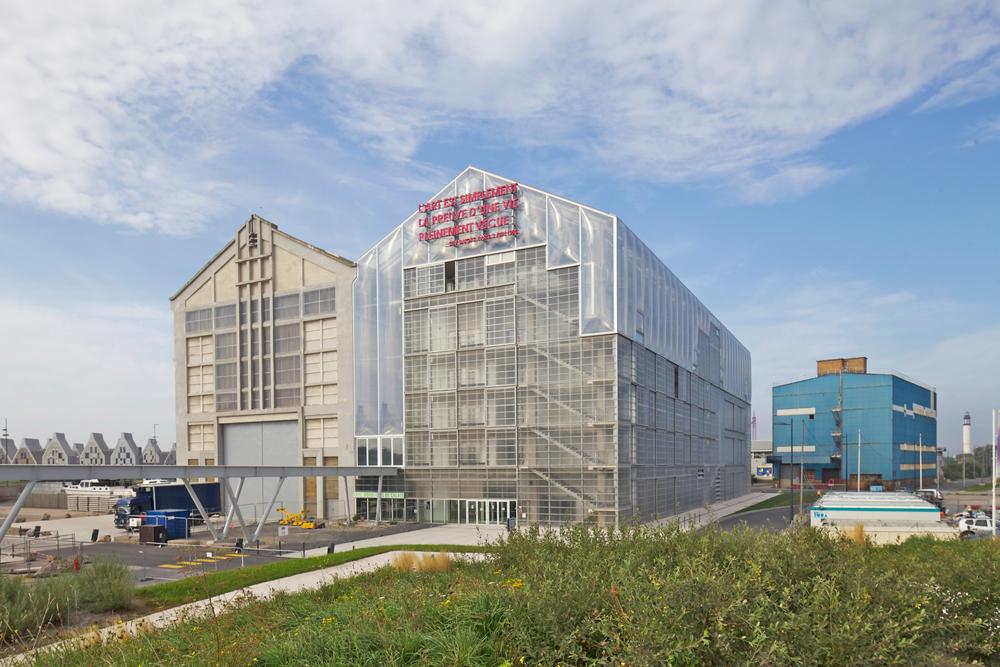 FRAC Nord-Pas de Calais, image courtesy of Philippe Ruault
Current works in progress include transforming a former hospital into a 138-unit apartment building in Paris, France.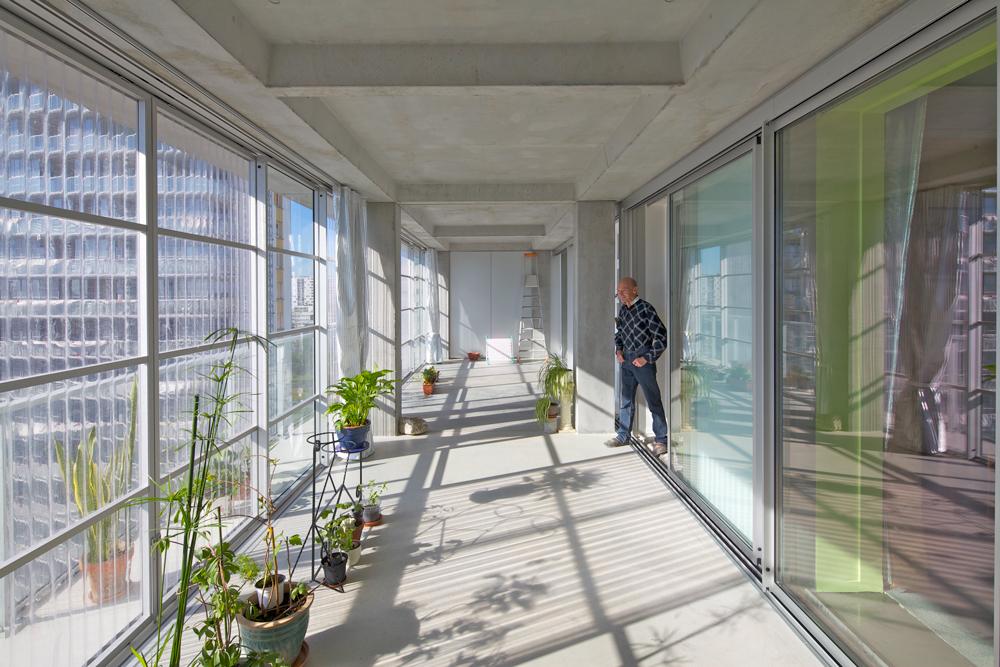 Transformation of G, H, I Buildings, Grand Parc, 530 Units, Social Housing (with Frédéric Druot and Christophe Hutin), image courtesy of Philippe Ruault
Although shortlisted, they failed to make the final cut for new buildings for the Museum of London and the Royal College of Art. Given the pair's approach to their discipline, this may be viewed as London's loss. Vassal claims:
Good architecture is a space where something special happens, where you want to smile, just because you are there.