The Musette: Hake Basquaise
I often pop into my local fishmonger on a Friday to pick up some fish for my beloved. This week, a large hake on the bone caught my eye. Inspired by one of my favourite chefs, in whose restaurant I've been fortunate to eat a number of times, I decided to cook him Hake Basquaise.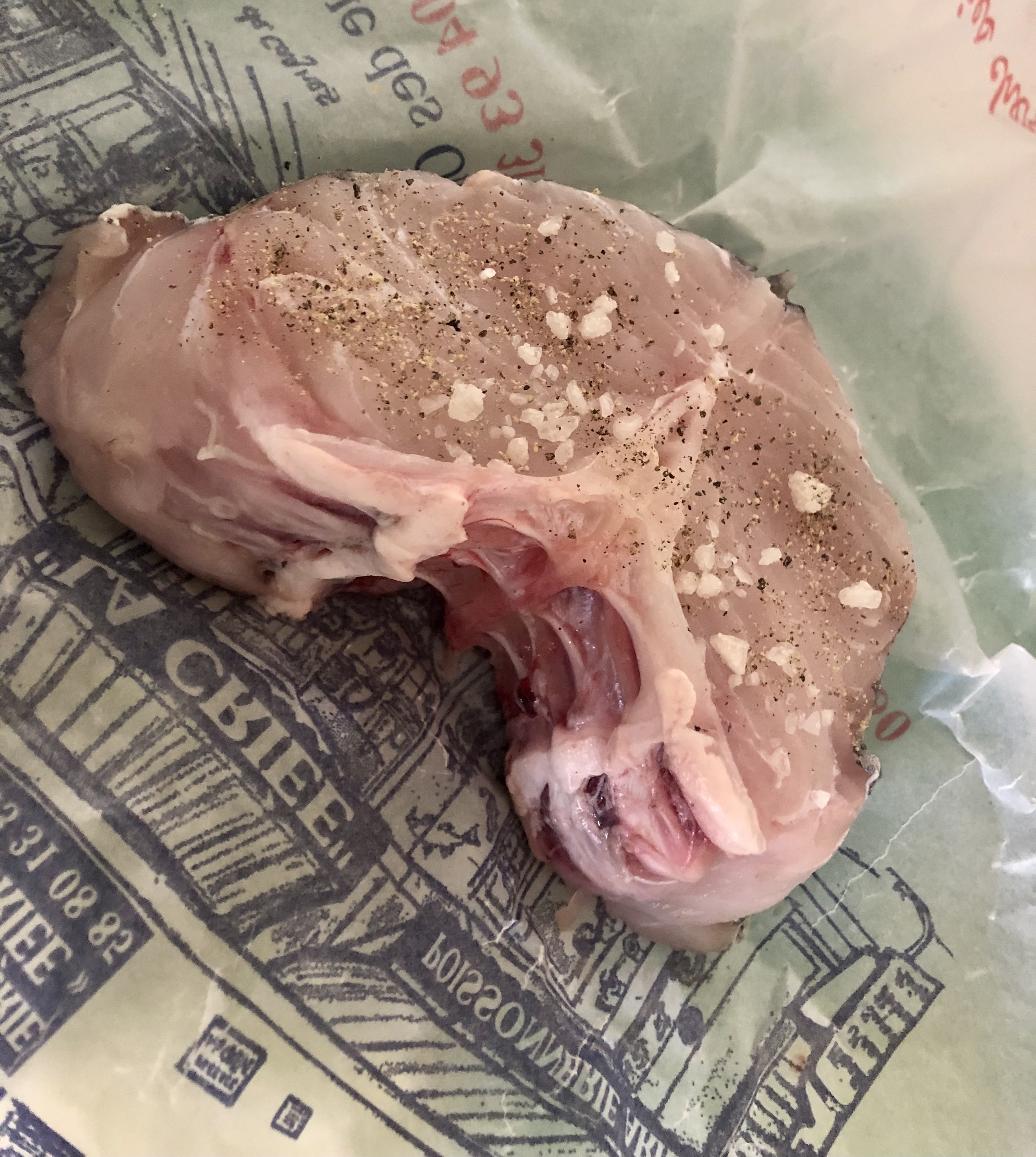 This version pays homage to but doesn't faithfully copy the recipe of Juan Mari Arzak who pioneered New Basque Cuisine virtually single-handedly. Inspired by the French nouvelle cuisine revolution of the late 60s, he began creating lighter and less rustic dishes from the finest traditional Basque ingredients and time-honored Basque techniques.
Arzak has been so extraordinarily successful in this that not only do world-famous chefs credit him with heavily influencing their cooking, but his restaurant has retained the 3 Michelin star-rating it first achieved in 1989.
Arzak's signature dish is his hake in green sauce with clams. This dish is seminal because it demonstrated that Spanish food could constitute haute cuisine and that the cooking of the future would be as much, if not more, about what you didn't do to the food as what you did do to it — a truly revolutionary notion at a time when the elaborate and time-intensive dishes of classic French gastronomy were still considered the pinnacle of the culinary arts.
Hake (merluza) is a staple of Spanish seafood cooking, and indeed, so influential has Arzak been that versions of this dish are still, 35 years later, pretty commonplace in Spain sadly not all versions reach his (or my) heady heights!
Ingredients (serves 4)
3 tbsp olive oil
3 fat cloves garlic
1 small shallot, finely chopped
1 tbsp flour (corn or plain)
200ml (10 tbsp) dry white wine or water
4 hake fillets (approx. 200g/708oz each)
200g cleaned fresh clams
small handful freshly chopped, flat leaf parsley
Method
1.Heat the olive oil in a frying pan (skillet) over a medium heat and fry the garlic and the shallot until soft and lightly golden – this will take around 3 to 4 minutes. Add the flour and cook for about 2 minutes, then slowly add the wine/water and cook for another 2 minutes. You should then have a silky-smooth sauce.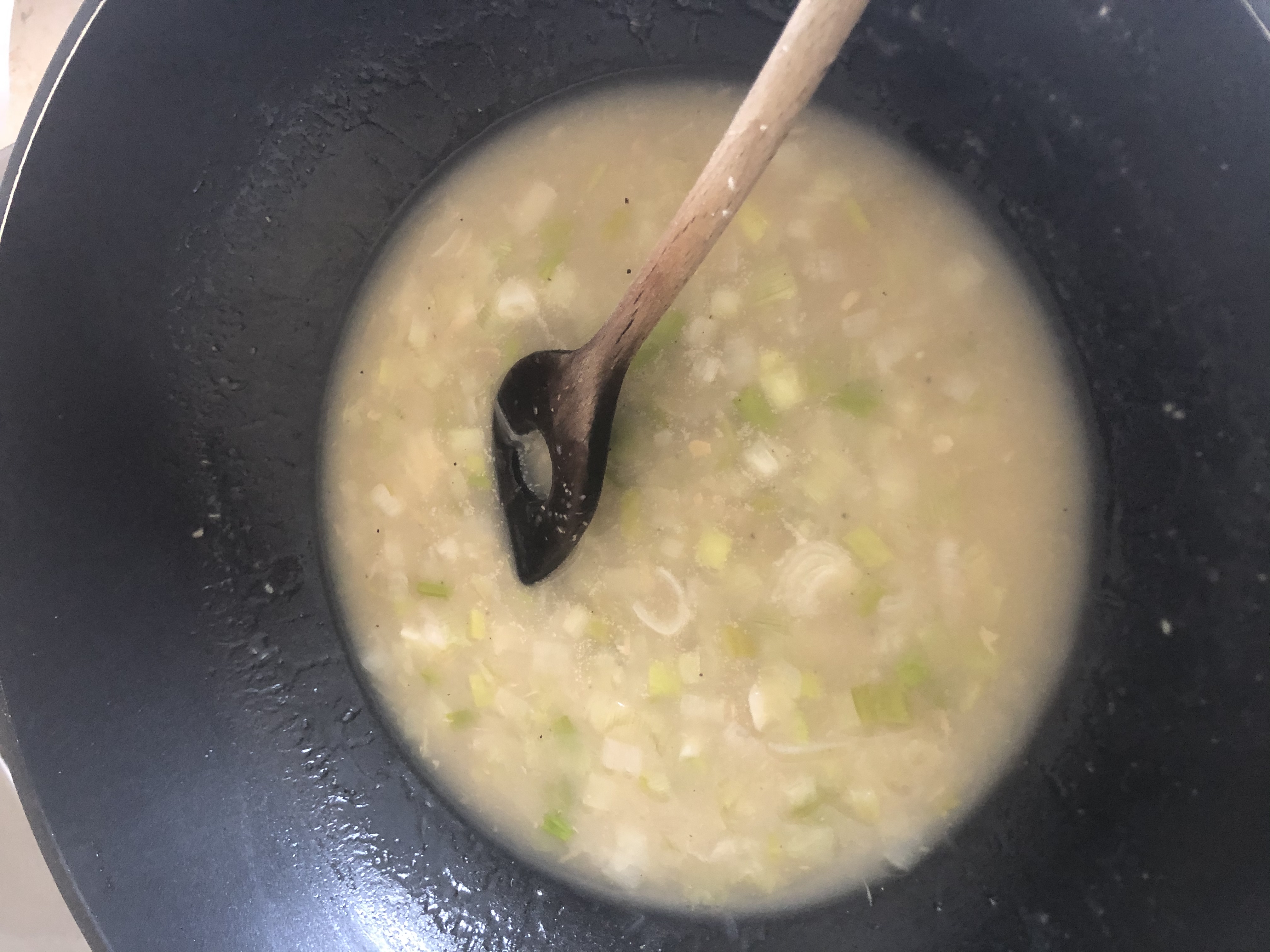 2. Season the hake fillets and add to the sauce. Cook the hake for 4 to 5 minutes, then add the clams, cover and cook for 2 to 3 minutes until the clams open.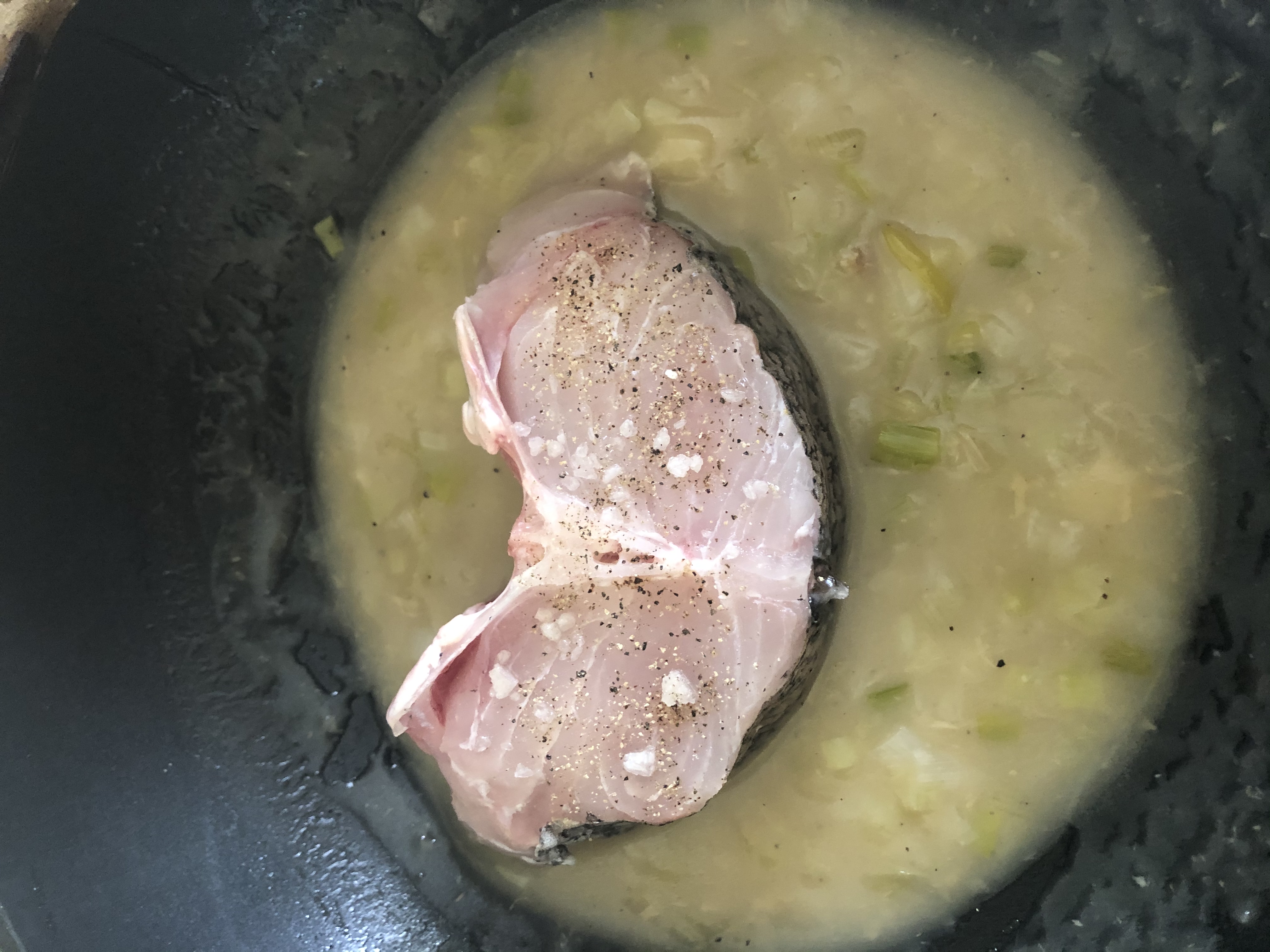 3. To finish, add the parsley, keep simmering for a minute, season to taste and serve with some crusty bread.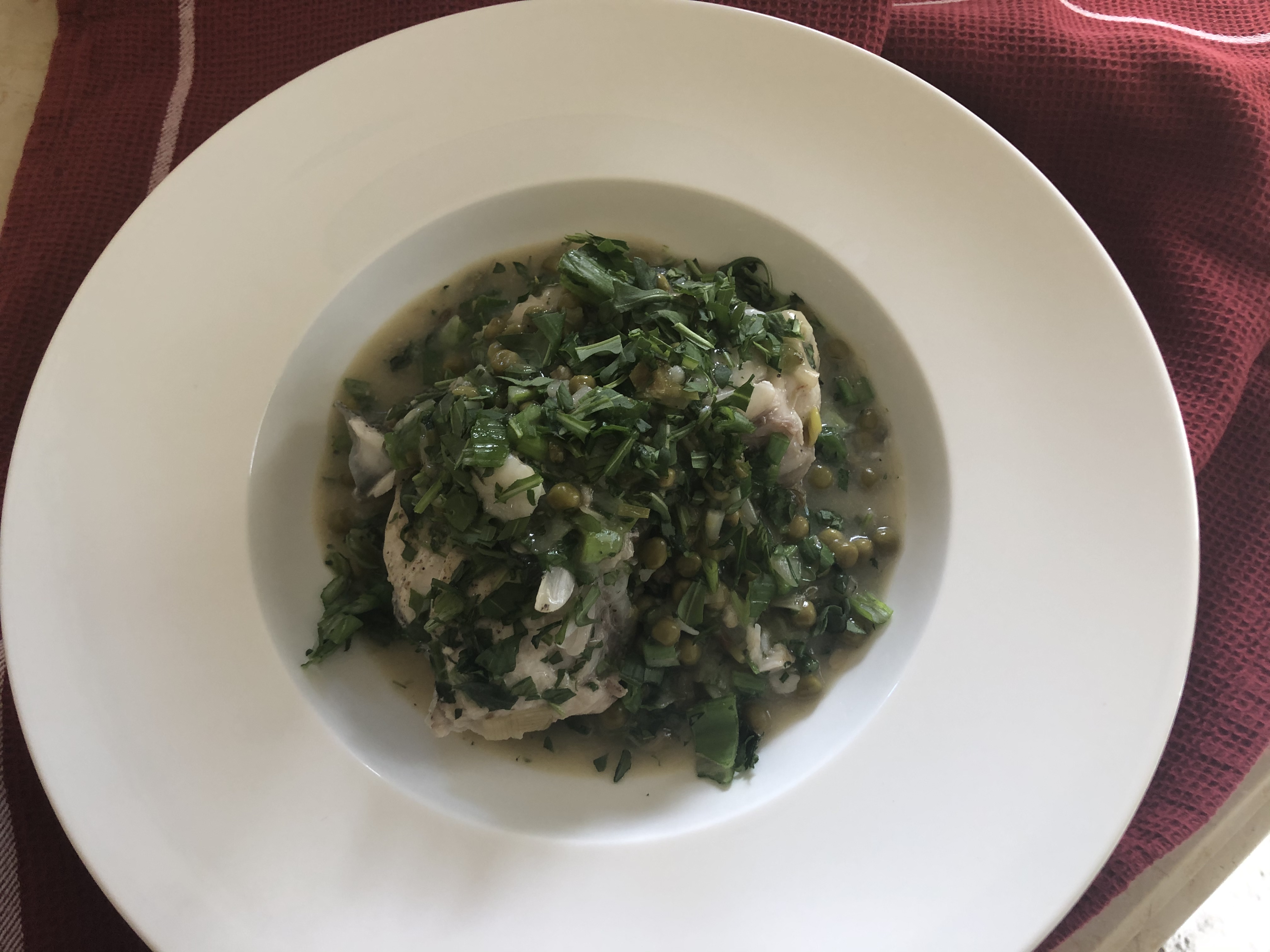 Sheree'e Handy Hints
As is my want, I played a bit fast and loose with this recipe but it was pronounced a success (by my beloved0.
1.I didn't have any shallots so used a fat salad onion. You could also use half a leek (white part only) finely chopped.
2. I was only cooking for one so didn't add the clams, though I did add some peas.
3. I didn't have much parsley, instead used a liberal handful of chopped rocket and the tops from the salad onion along with a tbsp of chopped capers.