Heavenly Chocolate
Easter is just around the corner, which means it's time to start thinking about chocolate. And you don't have to be a child to enjoy a visit from the Easter Bunny. What better excuse to indulge in a little of the sweet stuff? While perhaps not as renowned as its Belgian and Swiss neighbours, France does have some lovely chocolateries – I speak from vast experience. So, whether it's an Easter gift for a loved one, or a treat for yourself, here's just a small selection of some of the best. Please note this is a calorie-free post!
Alain Ducasse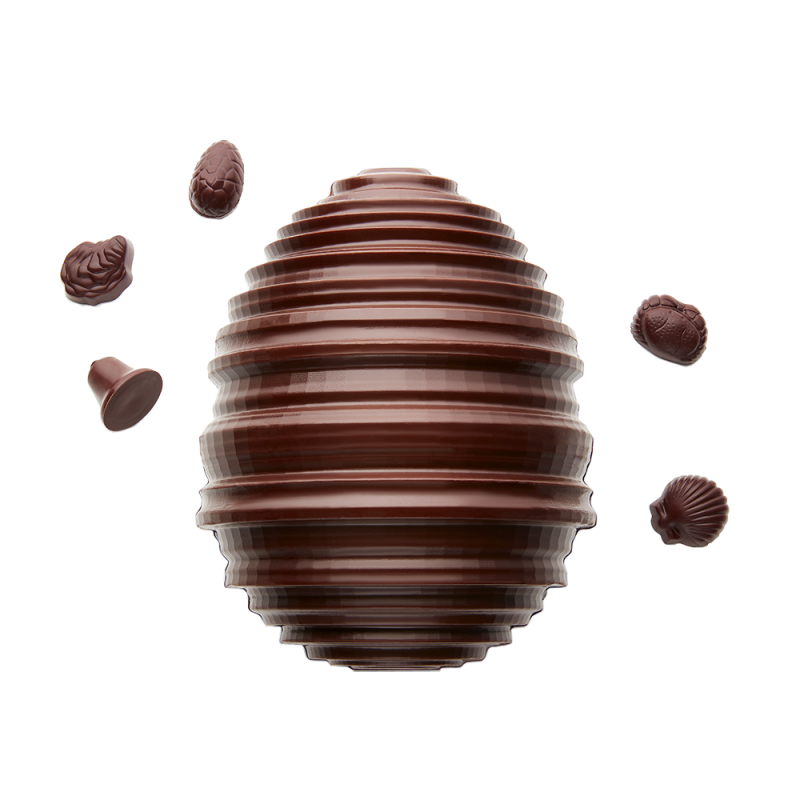 In the heart of the Bastille neighbourhood in Paris, chocolatey aromas fill the street thanks to chocolatier, Alain Ducasse. This old garage, converted into a chocolate atelier sees the chef create tempting cacao creations: chocolate bars studded with candied nuts and filled with caramel mousse, little snack bars to put inside soft bread, truffles with crispy bits…….I could happily spend hours just gazing in the shop window.
La Maison du Chocolat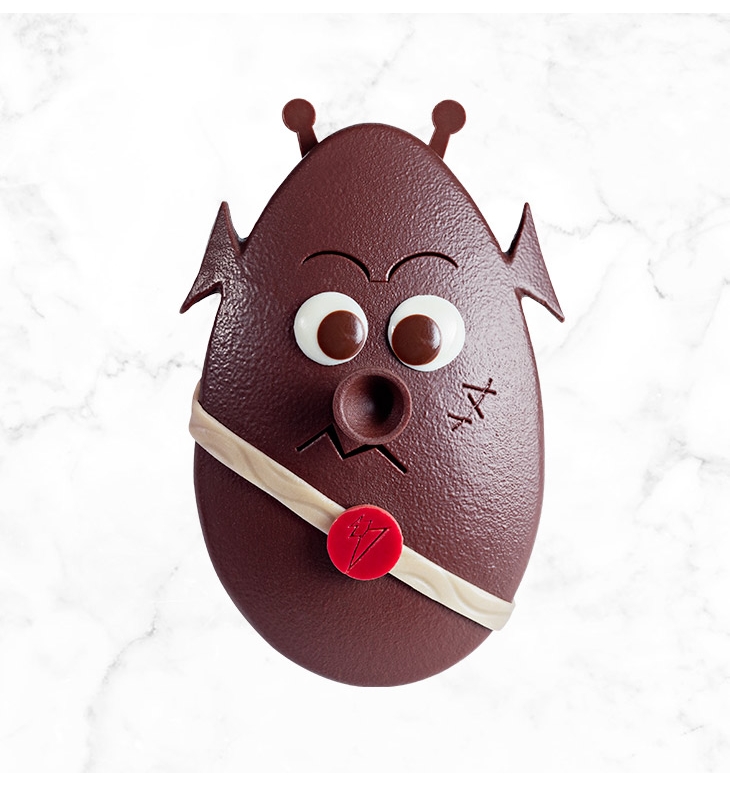 Founded in 1977 under the leadership of Robert Linxe, La Maison du Chocolat is well known to cocoa lovers. A true trailblazer, the boutique on rue du Faubourg Saint-Honoré, opposite the Salle Pleyel, was one of the first addresses in Paris to offer chocolate exclusively. If black truffles are a classic, the praline pumpkin seed bites or champagne-flavoured ganaches are a nice surprise.
Pierre Hermé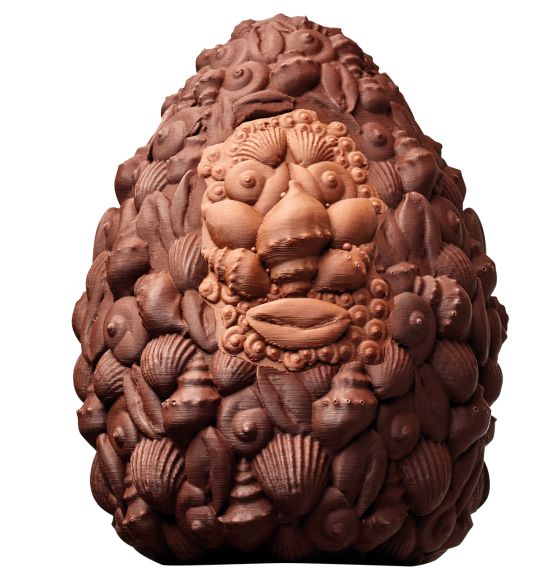 You can't talk about chocolate without including Pierre Hermé. Every Easter the pastry virtuoso conceives some real works of art to eat! This year's Easter Collection on the theme of shells is the result of an unprecedented collaboration between Pierre Hermé and the craftsman decorator Thomas Boog, creator of objects of curiosity that are at once refined, contemporary and baroque. The above egg is all about the contrast between caramelised blonde chocolate, milk chocolate and pure dark chocolate from Belize.
Patrick Roger
Walking into a Patrick Roger store is like walking into an art gallery. And his chocolate certainly looks the part, especially the "design" collection. It's no surprise then that Patrick Roger is also an exhibiting artist, a sculptor. And what does he sculpt? Chocolate. He then turns these sculptures into bronze, aluminum, marble, or concrete. You can see the original chocolate masterpieces sitting proudly in the centre of his shops.
Hugo & Victor
Among the best chocolatiers in Paris, since 2010 Hugo & Victor, founded by Hugues Pouget (owner of Guy Savoy, Le Bristol and Ladurée), has seduced Paris with its selection of fine chocolates. Spheres filled with salted caramel, tangerine, passion, pear, and hazelnut-vanilla praline have forged this chocolatier a stellar reputation around the globe.
Bonnat
Founded in 1884, Bonnat is a family business currently run by Stéphane Bonnat, son, grandson, and great-grandson of chocolatiers and confiseurs. Bonnat's flagship is their bars of Grands Crus, a product they invented for the 100th anniversary of the chocolaterie. Since then, the idea has taken off throughout the profession. The Grands Crus are guaranteed to be made purely with cocoa beans from a single origin. There were eight origins for the original Grands Crus Historiques, and they now also have Grands Crus d'Exception and Grand Crus Lait. Don't you just love their vintage packaging.
Jacques Genin
Jacques Genin has a gorgeous laboratory in the Marais. He works with daughter Jade Genin and only uses high-quality, pure ingredients. Their chocolate contains no additives, preservatives, or flavourings. Sugar is also reduced to the bare minimum. The Genin duo let their chocolate speak for itself. Their production is entirely manual, except for three wrapping machines. This means that they only produce small quantities and can maintain quality. Their ganaches and pralines look almost too pretty to eat. Their caramels are to die for!
La Chocolaterie du Bristol
Hotel Le Bristol has opened the doors of its own chocolate factory. Located in the basement of the palace, it is the pastry chef Julien Alvarez who makes 100% home-made and 100% artisanal chocolates, the flagship of Bristolian know-how.
Bernachon
This chocolatier Lyonnaise opened its first store in Paris in 2019. But Bernachon was originally founded in 1953 in Lyon by master chocolate-maker Maurice Bernachon. His son Jean-Jacques Bernachon worked with Paul Bocuse, married his daughter Françoise Bocuse, and later took over the family business. To celebrate Paul Bocuse's admission into the French League of Honor, Maison Bernachon invented their famous "Président" cake. But Bernachon is also renowned for being a maître chocolatier, from "bean to bar."
Jean-Paul Hévin
At the age of 24, Hévin worked as a pastry chef alongside famous Michelin-starred French chef and restaurateur Joël Robuchon. In 1986, Hévin earned the prestigious tricolor collar when he was awarded  "Meilleur Ouvrier de France" (Best Craftsman in France) for his work in pâtisserie and confiserie. He's a regular at the Salon du Chocolat, where he once crafted a wearable chocolate dress for a fashion show, complete with stilettos and cigars. He also likes to experiment, creating concoctions like cheese chocolates for apéro!
Pierre Marcolini
The renowned Belgian chocolatier, Pierre Marcolini has been demonstrating savoir-faire in chocolate for over twenty years. Known for rare cocoa that it sources from all four corners of the world, the chocolatier is careful to preserve the rich aromas of the chocolate throughout its creation. The in-house star? The chocolate bonbons shaped like little hearts…In winter, the hot chocolate (with cream, chocolate chips and little meringues) is majestic.
All images courtesy of the respective websites