The Musette: celeriac remoulade
This is a salad I'll make regularly throughout autumn, winter and spring. Indeed, just as long as I can get organic, fresh celeriac. This creamy, mustardy slaw is a a typical French hors d'oeuvre. It used to be a bistro stalwart but you're now more likely to find it in a supermarket chiller cabinet. Its fresh crunch and sweetly nutty, faintly celery flavour makes it the perfect base for a salad. Next time you're reaching for a tub of coleslaw, give this a whirl instead.
It only takes a few steps to turn this brute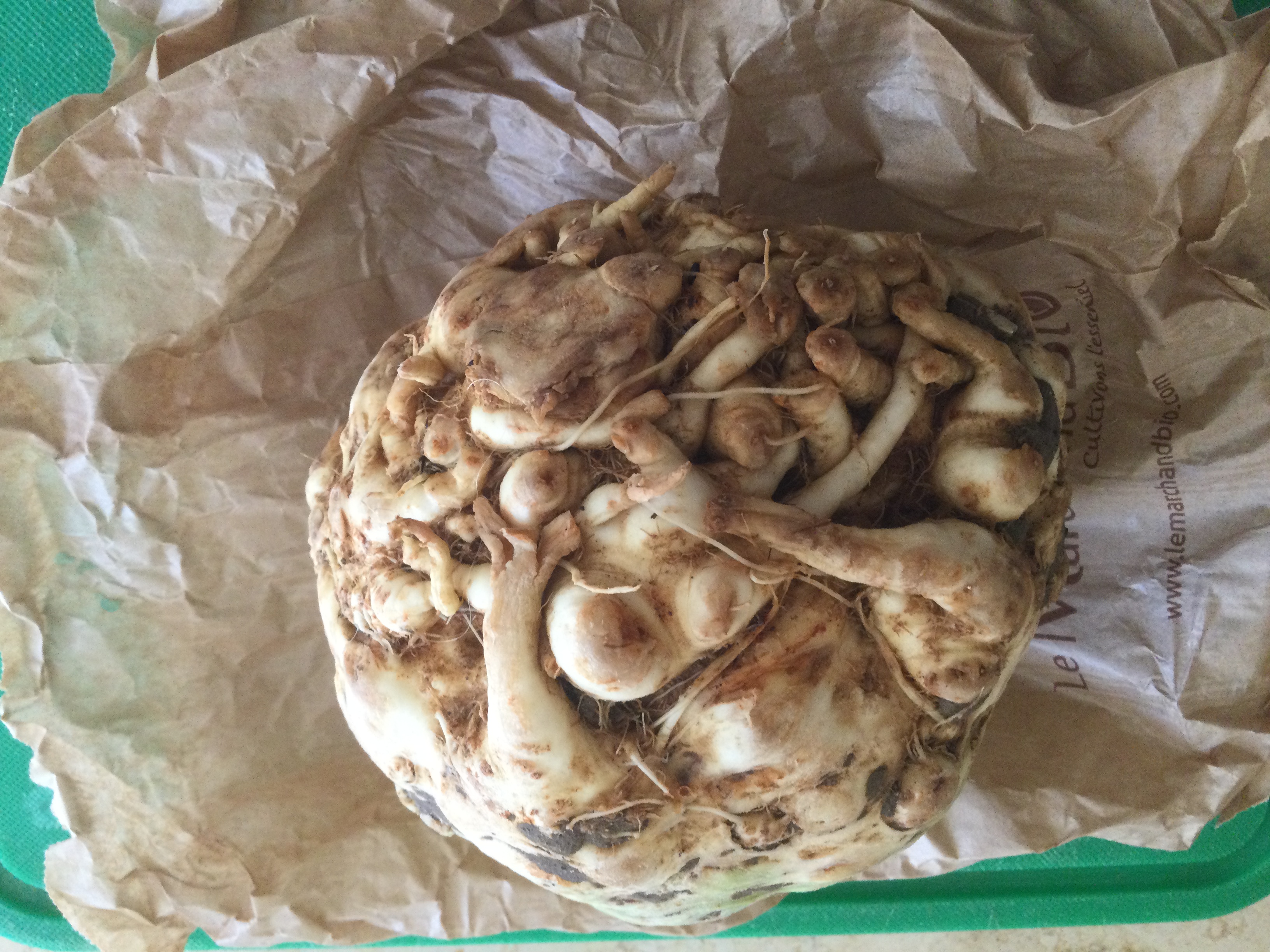 into this.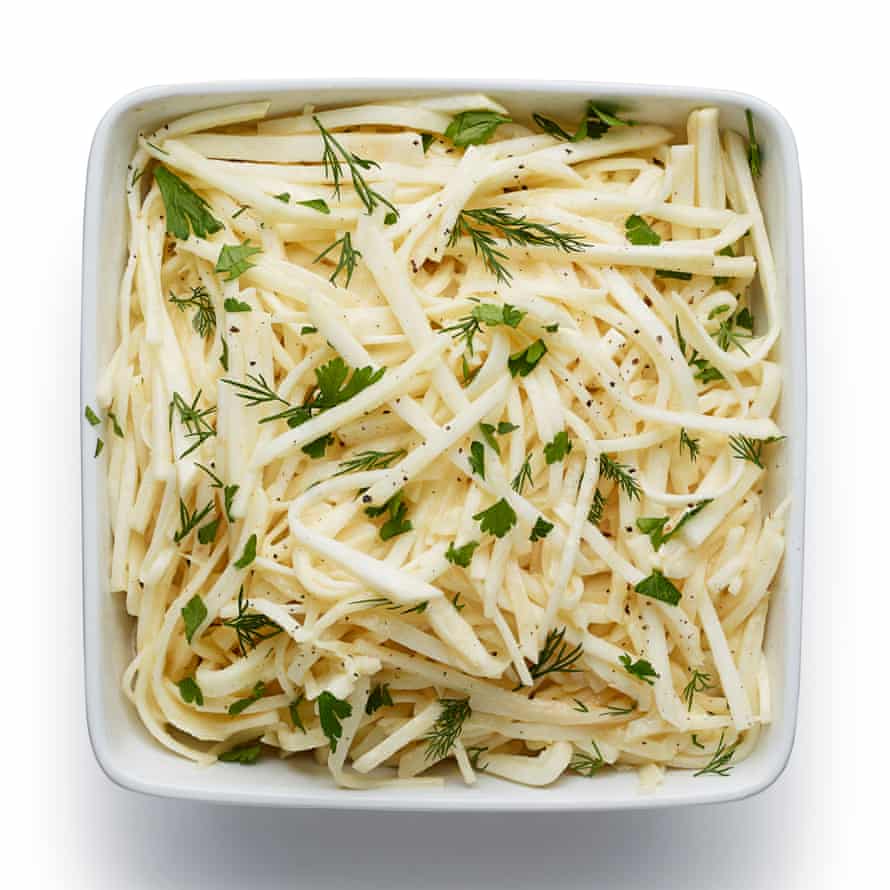 Ingredients (serves 2-4)
500g (1lb) celeriac
1/2 organic lemon
4 tbsp Dijon mustard
75 ml (7 tbsp) neutral vegetable oil
2 tbsp white-wine vinegar
sea salt and freshly ground black pepper
handful finely chopped herbs (chives, tarragon, parsley, dill or a mixture), to serve
1.Peel the celeriac, trying to leave it squarish. Slice thinly, then cut into matchsticks. I generally use my food processor. As you work, periodically the lemon juice on top of the cut celeriac to stop it discolouring.
2. You can use the celeriac as is, but I like to blanch it to soften it. Bring a large pan of salted water to a boil, dunk in the celeriac for a couple of seconds, then immediately rinse under cold water, drain well and pat dry.
3. To make the dressing, put the mustard in a small heatproof bowl, beat in 2 tbsp boiling water, then whisk in the oil and vinegar. Season to taste. I tend to make this in my Nutribullet. Alternatively, use a good quality mayonnaise into which you mix some Dijon mustard.
4. Mix the dressing into the celeriac, coat thoroughly. You can now serve the remoulade but, like many things, I think it's best left to allow the flavours to mingle. Top with chopped herbs before serving. Now what could be easier than that!
5. Remoulade pairs particularly well with cured meat and fish. If I'm serving it with fish, I might add in a few chopped cornichons and capers. However you eat it, though, it should be in the company of a crunchy baguette. That's non-negotiable.