The Mustte: Baked Cod
This is a quick and easy midweek meal for my beloved. Little greaseproof (parchment) paper parcels are filled with fish which steams gently on a bed of vegetables, allowing all of the flavours to intermingle. This method of cooking ensures that the fish isn't overcooked. Although simple, it's impressive enough to serve to impromptu guests. There's something especially appealing about unwrapping your own parcel at the table and releasing its wonderful aromas. You can also cook it this way on your BBQ. The only accompaniment needed is some carbohydrate, such as crushed new potatoes.
Ingredients (serves 4)
4

cod fillets

, (200g/7-8oz each), skin removed

hanful baby spinach

, washed

2 leeks, white part only,

thinly sliced

40

black olives
2 organic lemons, thinly sliced

4 tbsp

freshly chopped herbs

1

fat garlic clove

, peeled and minced

4 tbsp white wine/vermouth/white port

2 tbsp olive oil
sea salt and freshly ground pepper
Dressing
Method
1.Preheat oven to 190°C/170ºC fan/375ºF/gas mark 5.
2. Prepare the parcels by cutting out 4 squares of baking paper and 4 squares of foil, each approximately 30cm (12") square. Lay out the 4 pieces of foil and place the paper squares on top.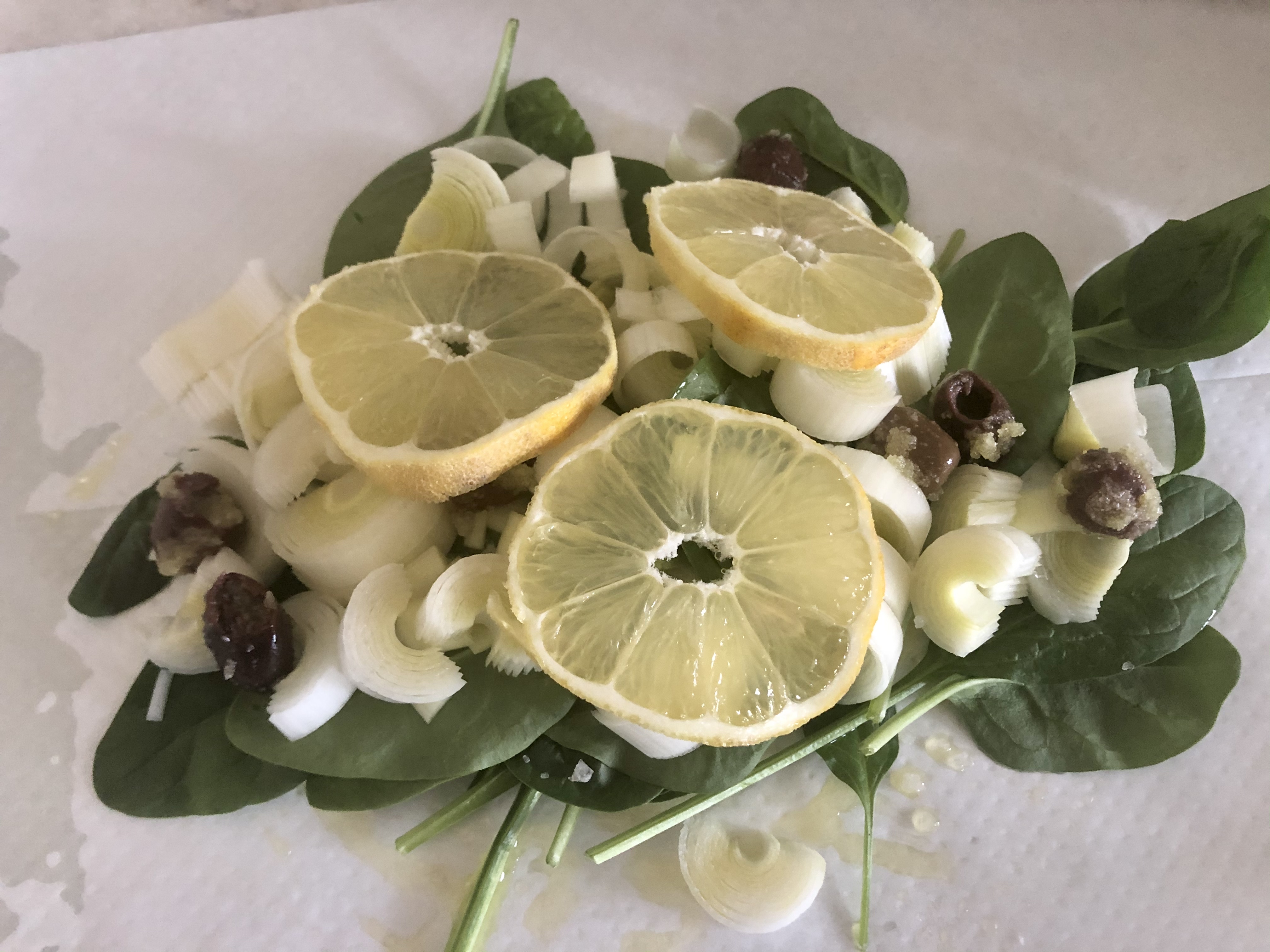 3. Divide the spinach, leek, lemon slices, garlic and olives between the parcels. Season and drizzle each parcel with 1/2 tbsp olive oil and 1 tbsp wine before placing a fish fillet on top. Season the fish and sprinkle with chopped herbs.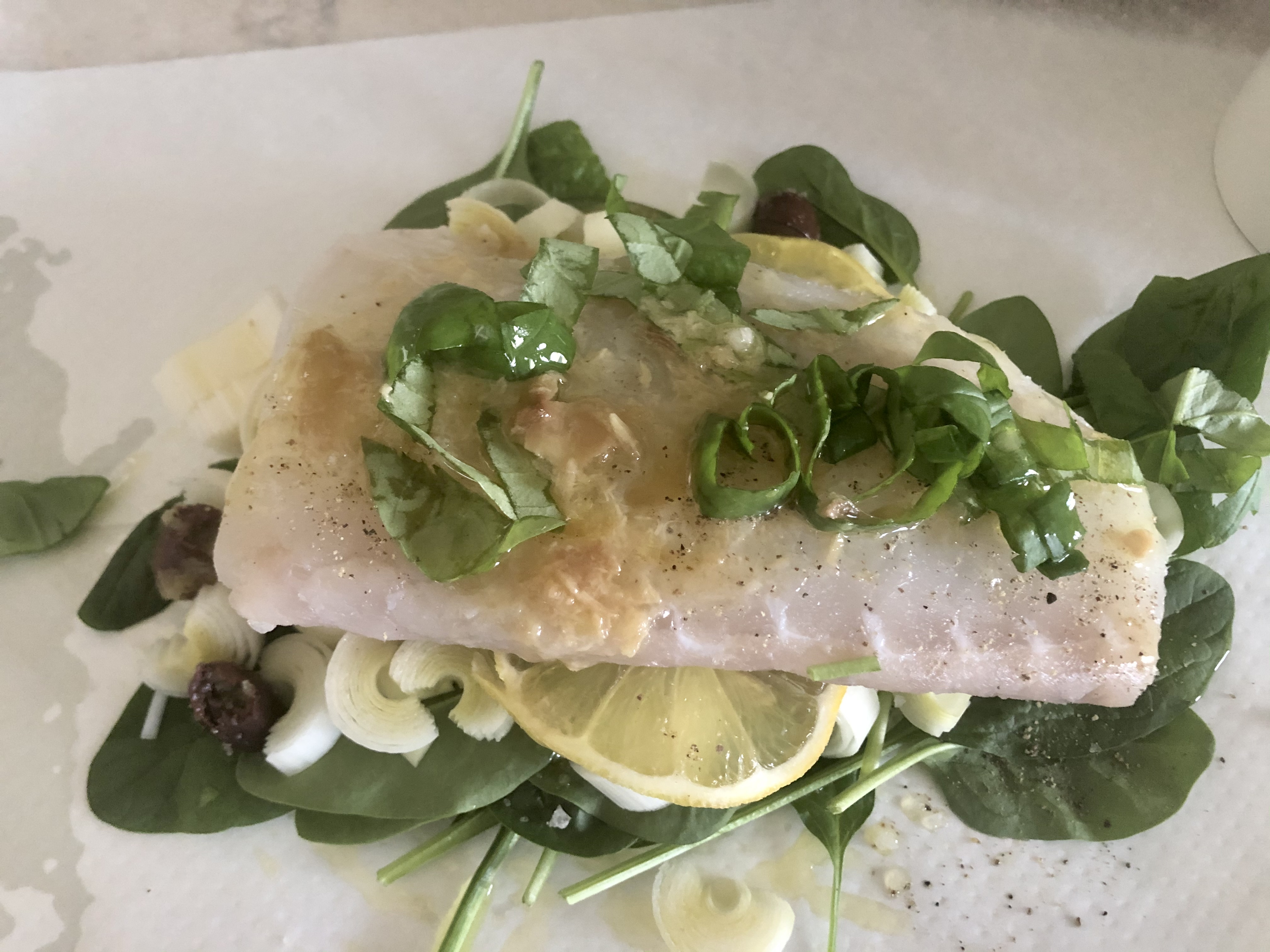 4. Bring up the edges of the baking paper layer of each parcel and fold over the edges to seal. Then do the same with the foil layer.
5. Place the parcels on a baking tray and bake for 20 minutes. Make the dressing by whisking the ingredients together.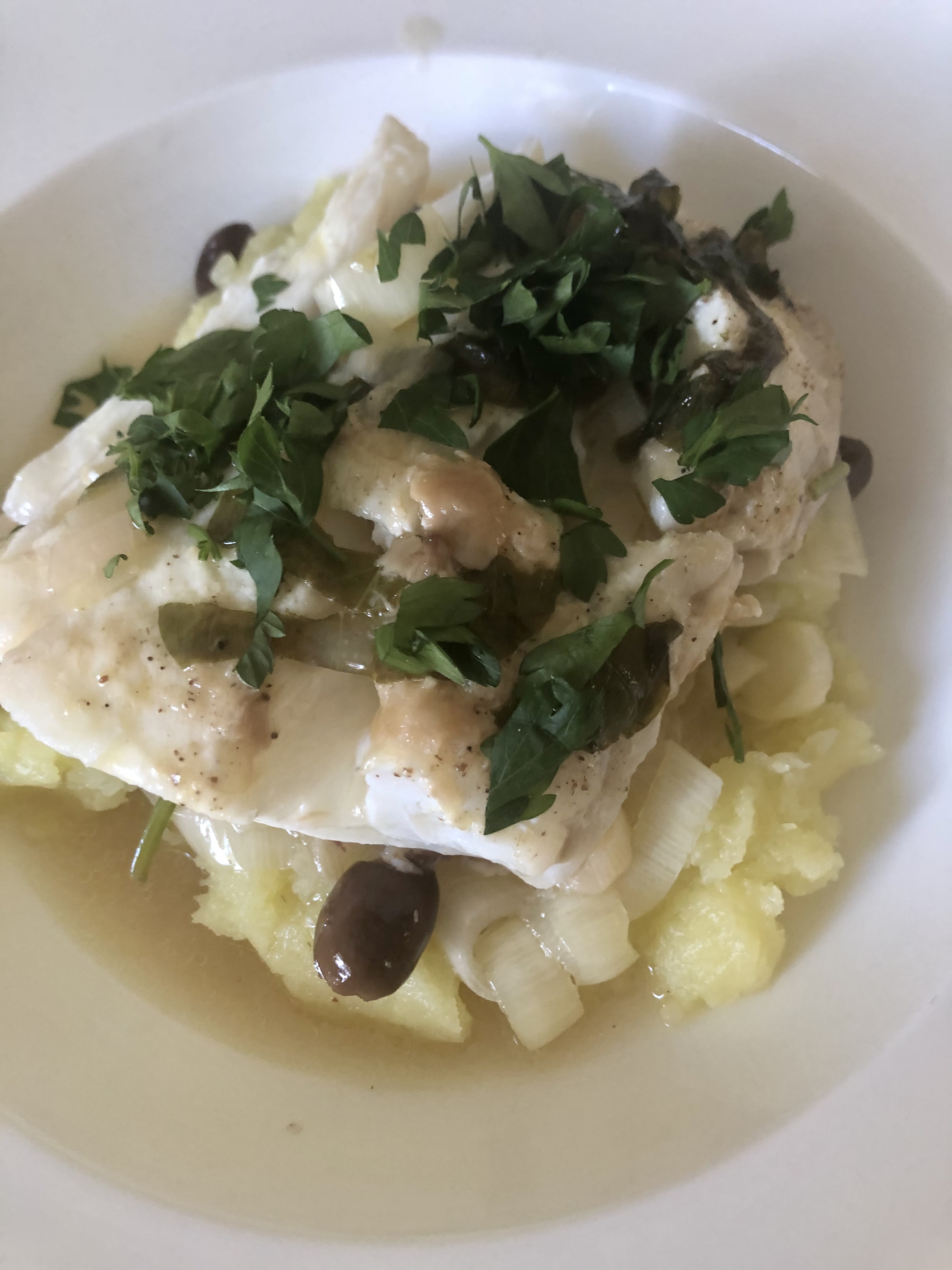 6. When the parcels are ready, carefully remove the foil but leave the paper parcel intact. Put each parcel on a serving plate and open at the table or serve over crushed new potatoes. Put the dressing in a jug to drizzle over the dish.