The Musette: Beetroot Orzo
Here's a short and sweet dish which cooks all in one pan to a satisfying deep garnet red with the spoonable feeling of a risotto. You can use any colour of beetroot you like here; I prefer the deep magenta jewels of the red ones but yellow and pink work well too.
Ingredients (serves 4)
750 g  (26 oz) beetroot, peeled and grated
300 g (10 oz) orzo pasta
2 tbsp fresh thyme, leaves picked
3–4 fat cloves garlic, minced
3 tbsp balsamic vinegar
1 tbsp olive oil
850 ml (3 1/2 cups) vegetable stock
sea salt and freshly ground pepper to taste
zest organic orange or clementine
4 handfuls rocket (arugala)
100g (3 1/2 oz) vegan feta-style cheese, crumbled
handful toasted chopped nuts (walnuts or hazelnuts)
drizzle balsamic vinegar to serve
Method
1.Put the grated beetroot, pasta, thyme leaves, garlic and vinegar into a medium lidded pan with 1 tsp sea salt, 1 tbsp olive oil, stock and balsamic vinegar.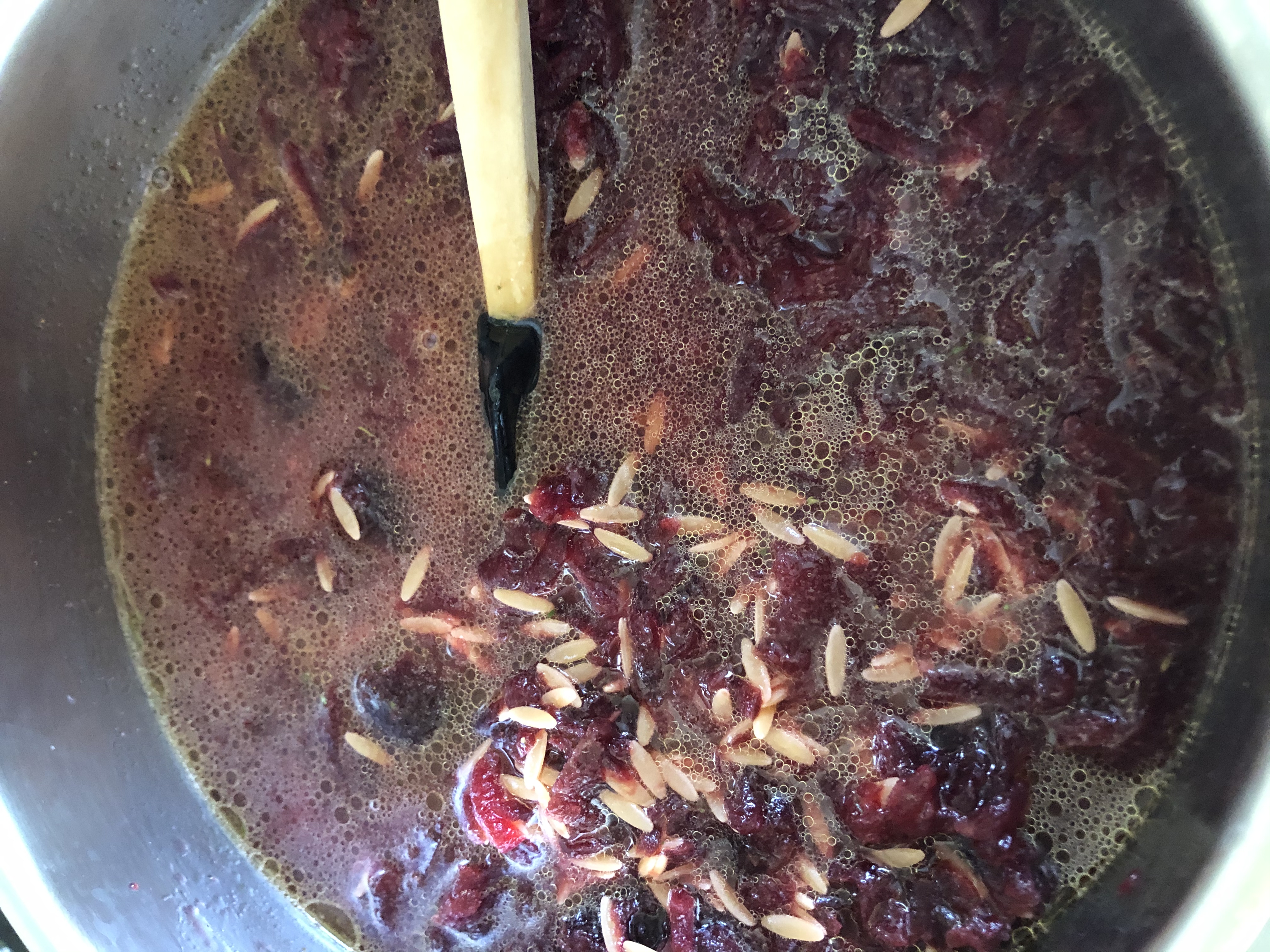 2. Place the pan over a high heat, cover with a lid and bring to the boil, then simmer for 10 minutes until the pasta is cooked and all the water has been absorbed. Stir regularly to ensure the pasta doesn't stick to the bottom of the pan. If the orzo looks a little thick (you want it to be the consistency of risotto) add a little more hot water.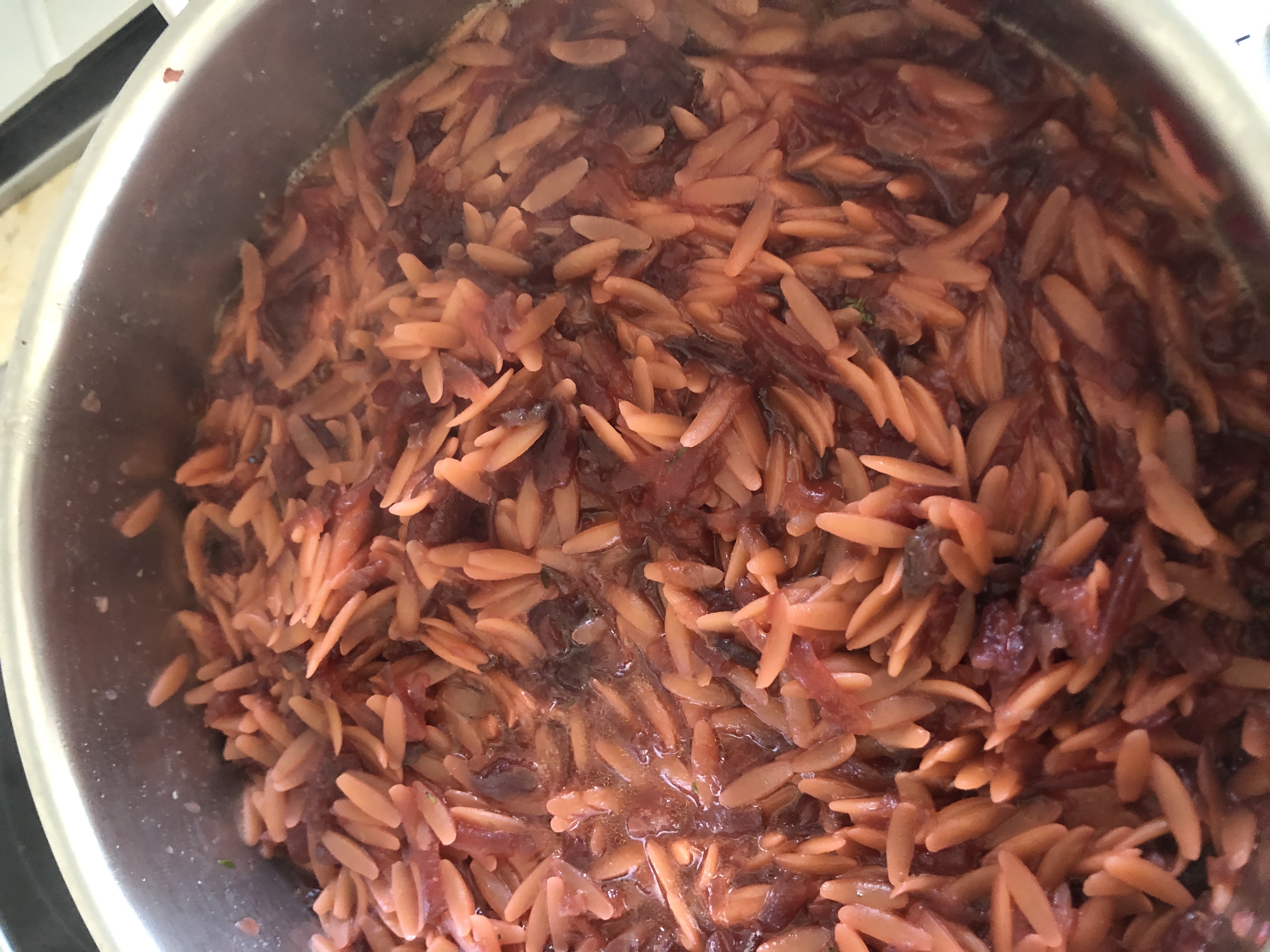 3. Ladle onto warm dishes and finish with some orange zest, peppery rocket leaves, a crumbling of feta (if using), some toasted hazel nuts and a good drizzle of balsamic. See what I mean, it's such an easy and satisfying dish.