French Fancies: L'Occitane en Provence
I intended to write about Oliviers & Co today but in researching the company discovered it had been set up by the man who founded L'Occitane en Provence in 1976 so that's where I'm going to start.
How it all began
With so many new organic beauty brands now on offer, it's interesting to reflect on one of the originals. L'Occitane was born out of one man's passion for his homeland, France, and its romantic culture. Olivier Baussan, a native of Provence, was 23 when he started experimenting with distilling the region's flora he so loved. Soon, the entrepreneurial literature student began producing essential oils and shampoos from rosemary and lavender, selling his wares at local outdoor markets.
This was the 1970s, when selling flacons of essential oils of lavender and rosemary fit into the peace-and-love ethos of the times. Then, in 1981, Baussan passed an old soap factory. He recalls:
It was shut up tight. I found the owner and asked for a tour. I told him I wanted to learn the ancestral ways of making soap. I arrived at 3 o'clock in the afternoon, five hours later he'd offered me the entire contents of his factory. He said he was retiring. It was crazy.
Soon handcrafted soaps made from essential oils joined the L'Occitane line. Within a year, the company's sales tripled.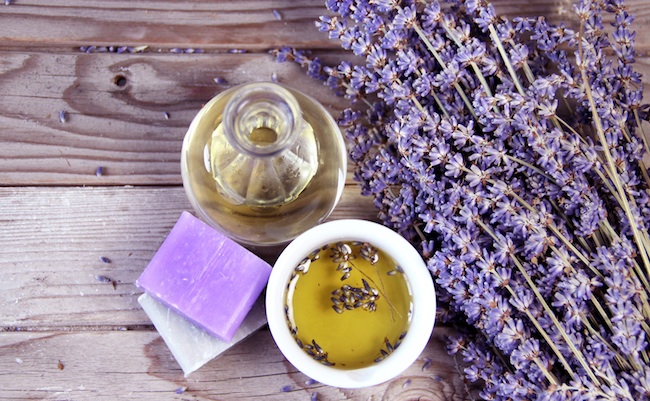 In 1980, Baussan took a trip to Burkina Faso where he discovered the properties of shea butter. In 1981 he opened his first store in Volx in Haute Provence. In the 1990s, Baussan sold a majority stake in the business to venture capitalists to finance expansion. As their approaches were incompatible, Baussan found himself excluded from daily management and strategic decision-making.
Consequently, in 1994, Austrian businessman Reinold Geiger bought a 33% stake in the group.Through a series of capital increases, Geiger became majority shareholder in 1996. Geiger, as the new chairman, asked Baussan to return as creative director and lead product development. The company's new focus on marketing strategy paved the way for international expansion, particularly in the Far East.
In the late 1990s the company changed its name to 'L'Occitane en Provence', to strengthen the connection with the company's roots and because the term 'Provence' had more meaning to an international audience.
L'Occitane went public on the Hong Kong Stock Exchange in 2010 and now boasts shops in more than 90 countries around the world. The Group continues to expand, with turnover last year in excess of Euros 1.6 billion for the six fully integrated brands (see below) sold in nearly 3,500 retail locations and over 1,600 Group shops.
The Products
All of L'Occitane's products are developed and produced from its base in the Hautes Alpes.The company sources the majority of its production from Provence and one of their main product l'Immortelle plants (Helichrysum italicum) from Corsica from producers who rely on traditional production methods.
L'Occitane contributes to preserving traditional cultivation methods by:
Supporting the programme to cultivate almond trees in the Alps of Haute-Provence.
Preserving certain rare species through the planting of their own field of Immortelle flowers in Corsica.
Developing partnerships with organisations that support the development of scented and aromatic plants, such as the Office National Interprofessionel des Plantes à Parfum, and
Encouraging traditional cultivation, particularly that of lavender.
In addition to products sourced from Provence, shea butter is purchased directly from women's groups in Burkina Faso as Fair Trade with the 'Ecocert' certification. The shea tree is considered sacred, and its butter is known as "women's gold" because it is how the women make their money. Shea butter traditions are still used, such as only fallen fruit may be collected by women, and only women know the secret to making shea butter.
According to the company, it does not conduct animal testing, and no animal product or by-product, except for beehive products are used in the manufacturing process. L'Occitane develops most of its products and ingredients in line with the organic cosmetics specifications of Ecocert.
Other Companies in the Group L'Occitane
The company has sought acquisitions of companies which share its ethos. In 2008 it acquired Groupe M&A Development and its subsidiary, M&A Santé Beauté, which includes the organic cosmetic brand Melvita, in 2008.This company, founded in the Ardèche in 1983 by French biologist Bernard Chevilliat, commercialises ecological and organic cosmetics principally in France. Subsequent acquisitions include Erborian (2012), Limelight by Alcone (2018) and Elemis (2019).
In 2020 the Group set up Duolab which offers on-demand personalisation of freshly blended, preservative-free skincare solutions, which are both natural and results-driven. The patented innovation comprises a device, a range of capsules – including three moisturising bases and five targeted concentrates – and a skin diagnostic tool.
The L'Occitane Commitment
Since its creation, L'Occitane en Provence has been supporting initiatives to help others and protect the environment. In late 2018, building on these solid foundations, the Group defined six key areas in which to devote its energy: Respecting Biodiversity, Supporting Producers, Reducing Waste, Caring for Sight, Empowering Women and Celebrating Craftsmanship.
The latter three are supported by the La Fondation d'Entreprise L'Occitane set up in 2006 to support visually impaired people and help the economic emancipation of women. It supports associations for the visually impaired particularly in Burkina Faso with NGOs that are specialised in training professionals to reduce blindness. The Foundation has formed a partnership with Orbis, an organisation that fights against avoidable blindness in developing countries. To support economic emancipation of women, the Foundation partnered with the association Faa-I-tuora to improve the way of living of people in Dissin, in the South West region of Burkina Faso.
In 2013, the United Nations Development Programme recognised L'Occitane en Provence as an exemplary company within the framework of its 2013 "Growing Inclusive Markets" initiative. Since 2013, L'Occitane Foundation has rewarded an ophthalmologist every two years for his work in the fight against blindness.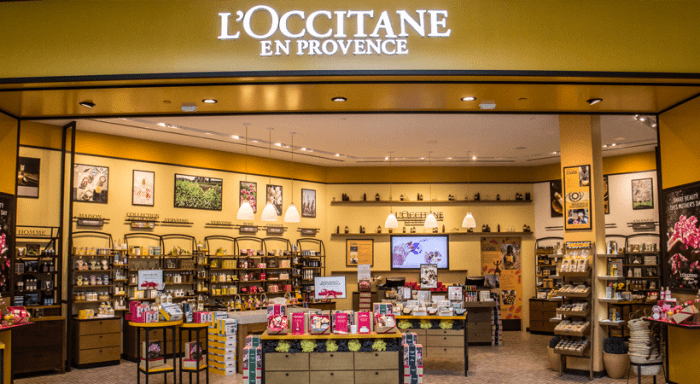 All images courtesy of l'Occitane en Provence