Ingredients (serves 8)
200g (3/4 cup) raw cane sugar
130ml (9 tbsp) extra virgin olive oil
3 medium eggs (150g/5 1/4 oz)
50g (2 oz) 70% min. dark chocolate (melted)
125g (4 1/2 oz) hazelnut flour/meal
125g (4 1/2 oz) chopped hazelnuts
2 tsp expresso coffee granules
120ml (1/2 cup) boiling water
80g (3 oz) dutch processed cocoa powder
1 tsp vanilla extract
1/2 tsp. baking soda
1/2 tsp fleur de sel (or sea salt)
Method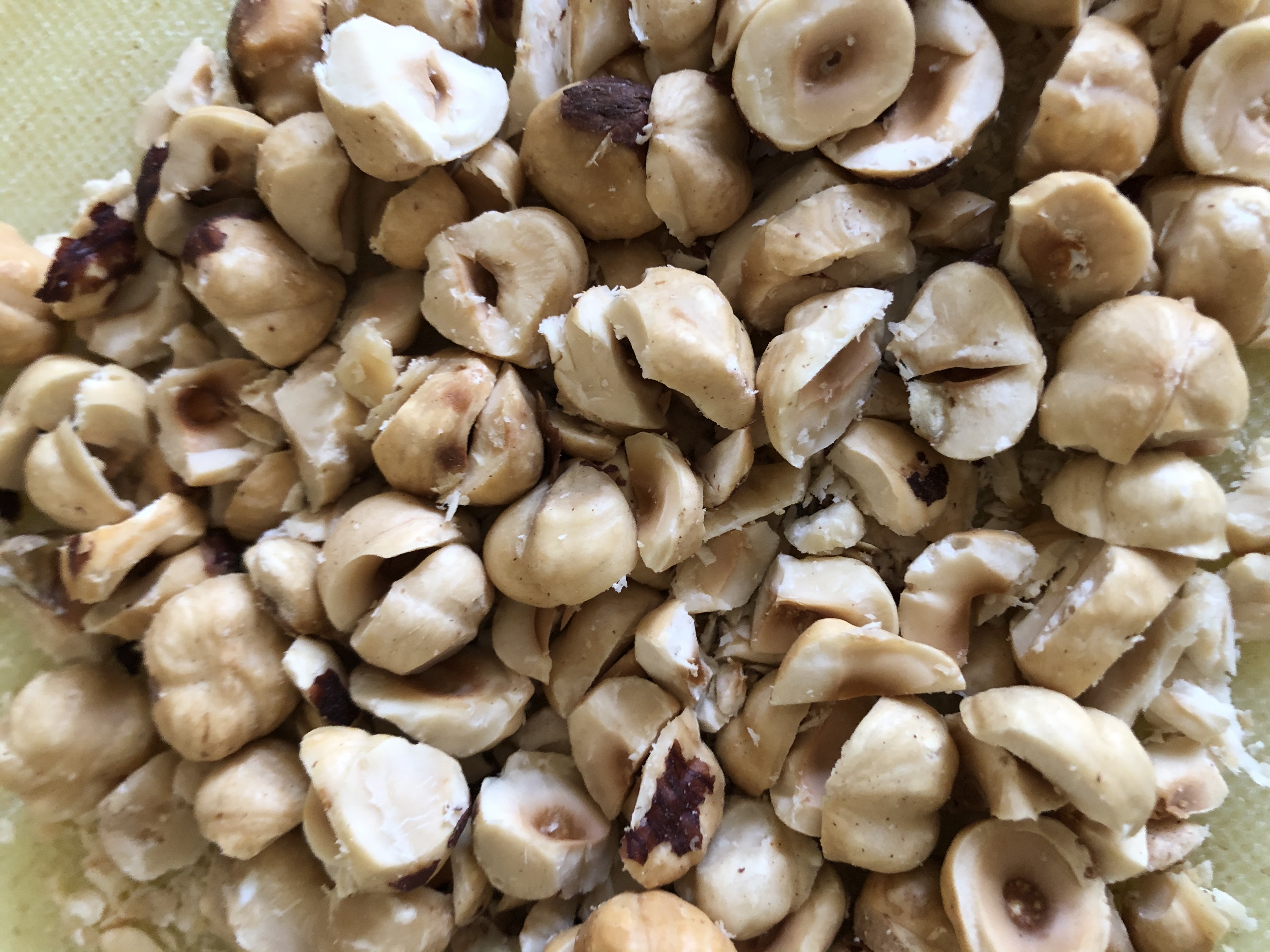 1.Preheat the oven to 180ºC/160ºC fan/gas mark 4 (350ºF/320ºF fan). Grease and line an 18-cm (7") cake pan.
2. Place the instant coffee and the boiling water into a jug and stir until the coffee is dissolved. Set aside to cool slightly.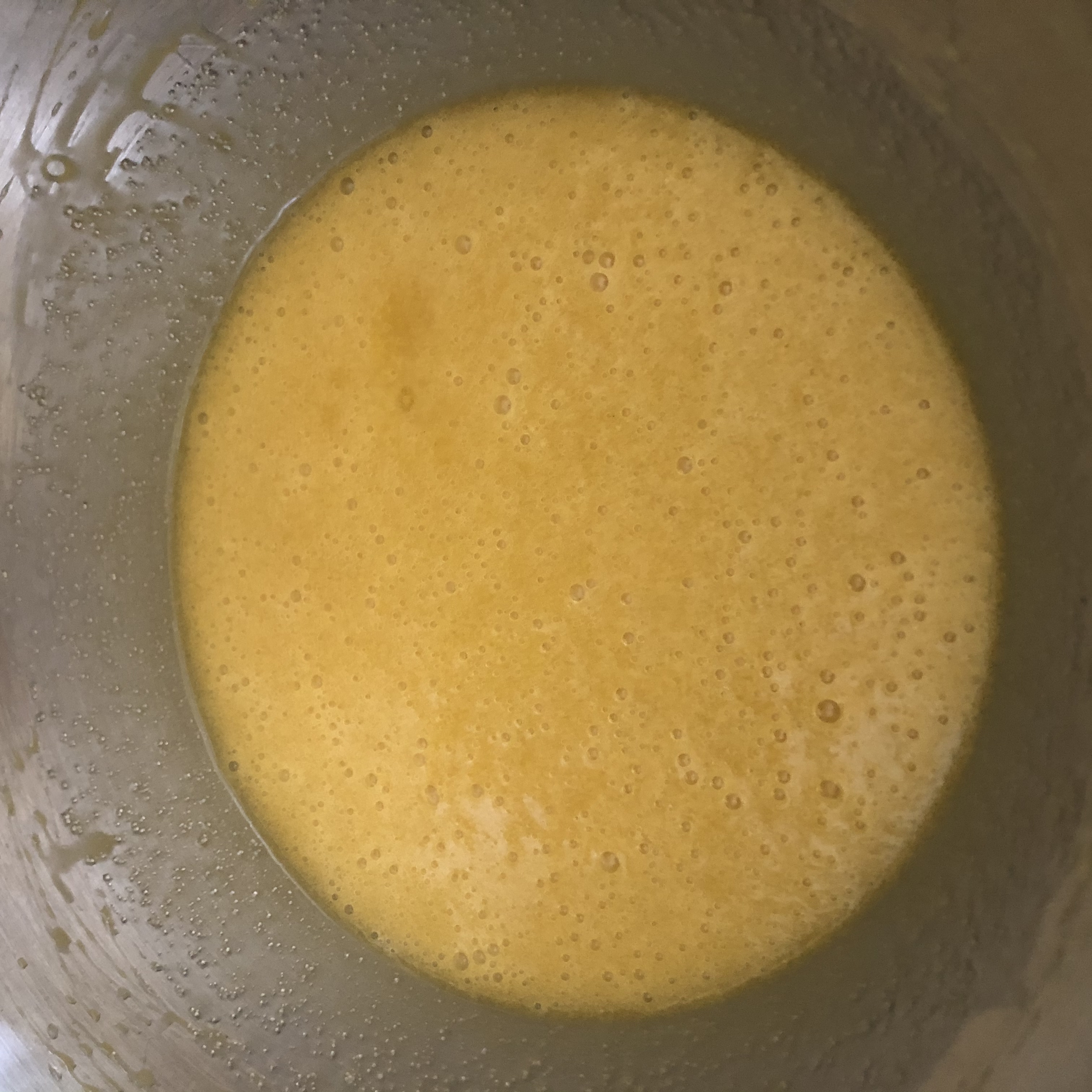 3. In a large sized mixing bowl, combine the sugar and olive oil. Whisk until just combined. Add in the eggs, one at a time, whisking well to combine after each addition. Whisk in the melted dark chocolate and vanilla extract, until the mixture is smooth and glossy. Set the bowl aside.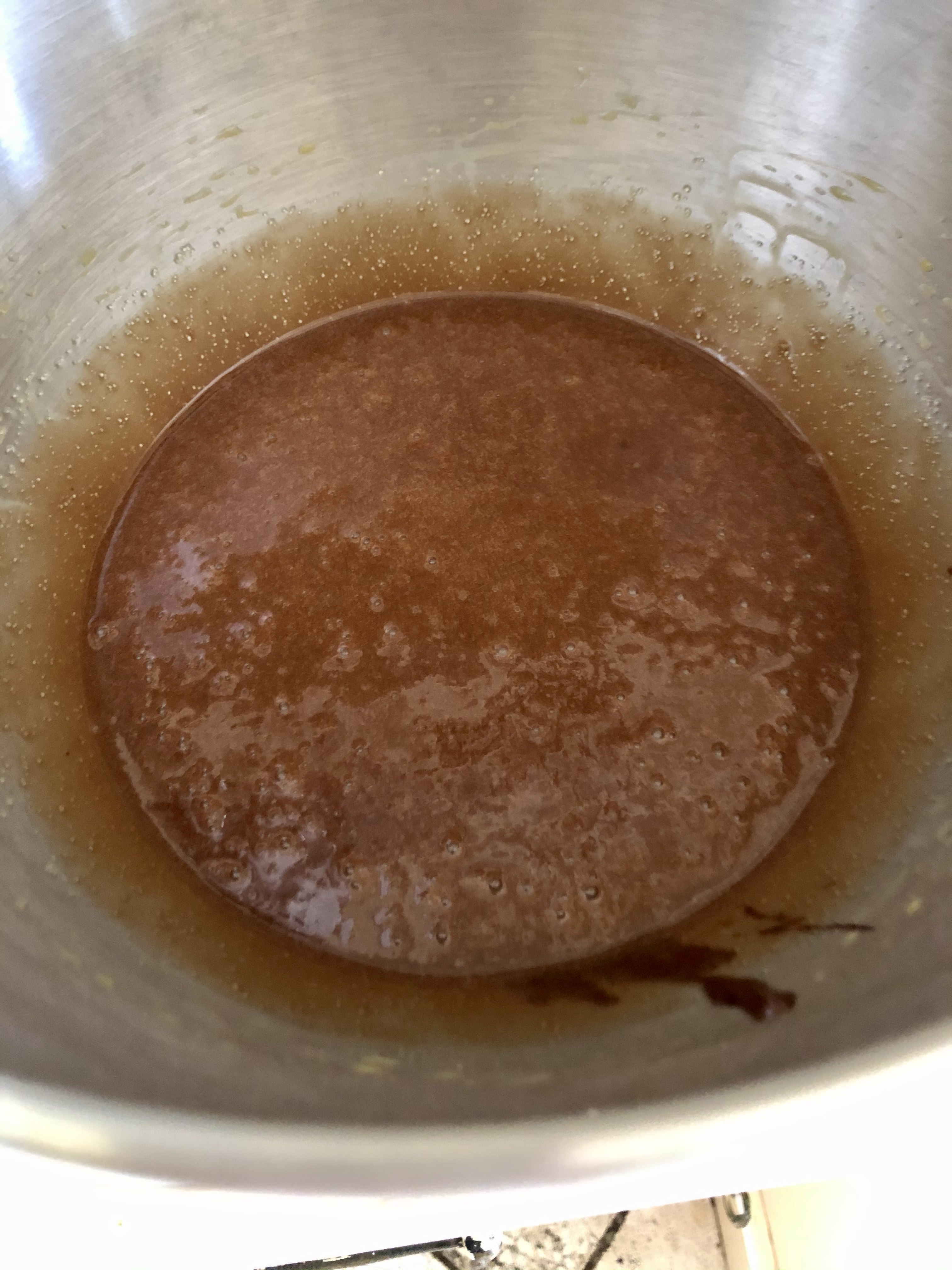 4. In a separate mixing bowl, whisk together the hazelnut flour/meal, dutch processed cocoa powder, baking soda and salt, until well combined.
5. Add half of the dry ingredients into the bowl with the olive oil mixture. Whisk until just combined, then, add in the remaining half of the dry ingredients. Whisk until smooth. Pour in the brewed coffee and whisk until the batter is smooth, evenly incorporated and glossy. Pour the batter into the prepared cake pan and sprinkle on the chopped hazelnuts.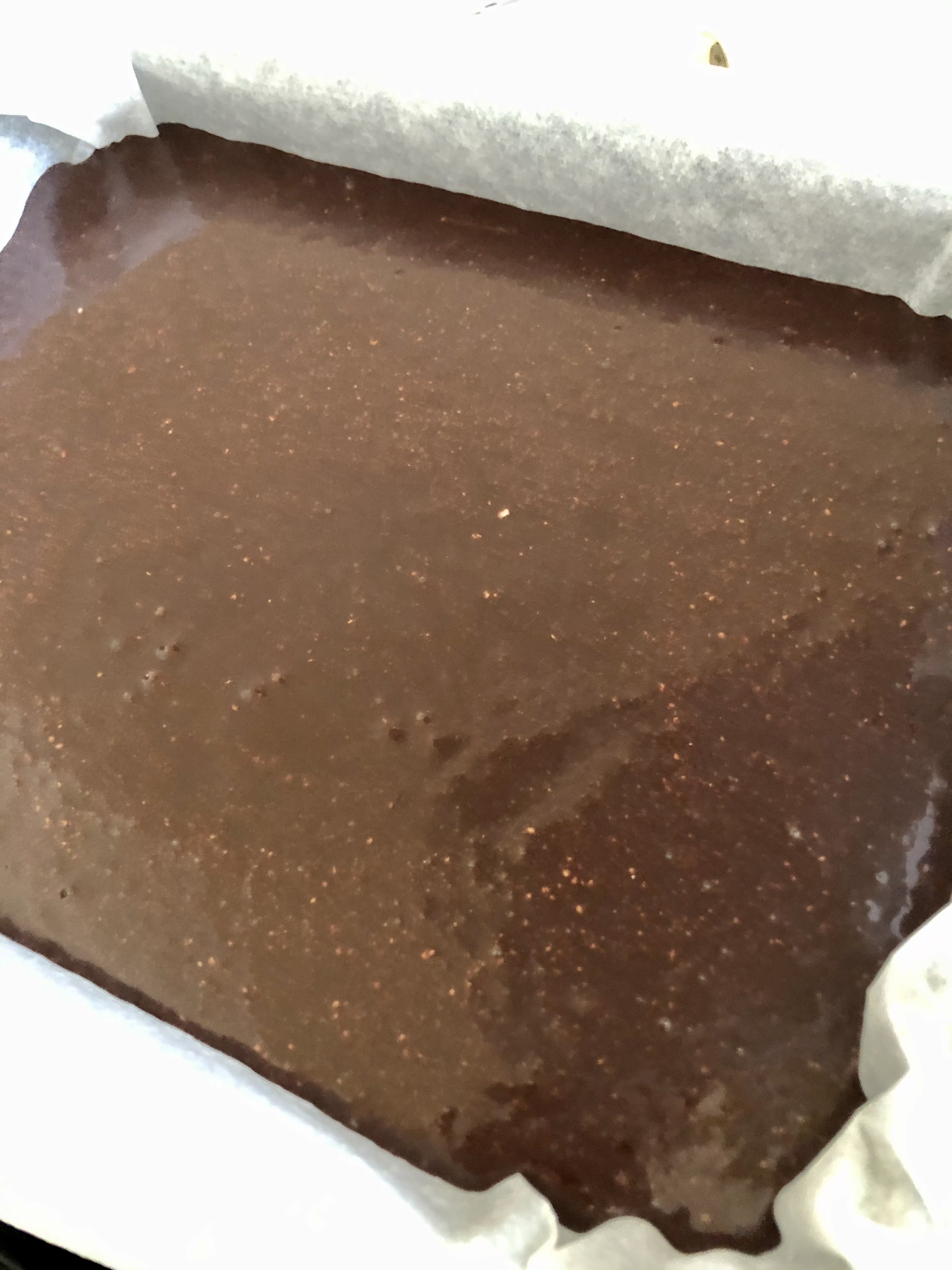 6. Bake, for 35 to 40 minutes, or until the edges of the cake are firm and the top has just set. A cake skewer inserted into the middle should have a few moist crumbs attached to it.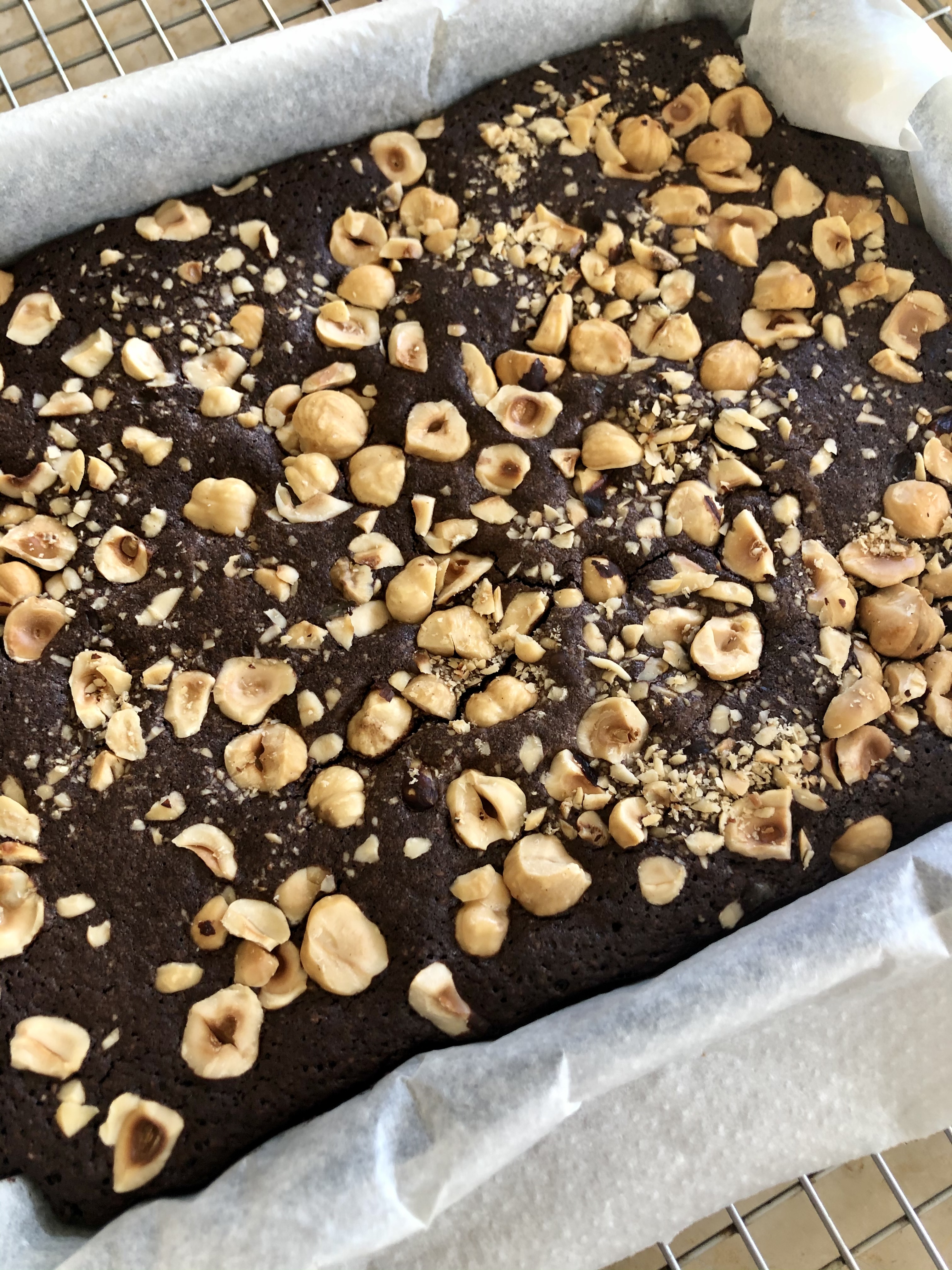 7. Remove from the oven and let the cake cool in its tin for 15 minutes. Then, carefully turn it out and onto a wire rack to cool completely. Slice and serve with a generous spoonful of creme fraiche, icea cream or whipped cream.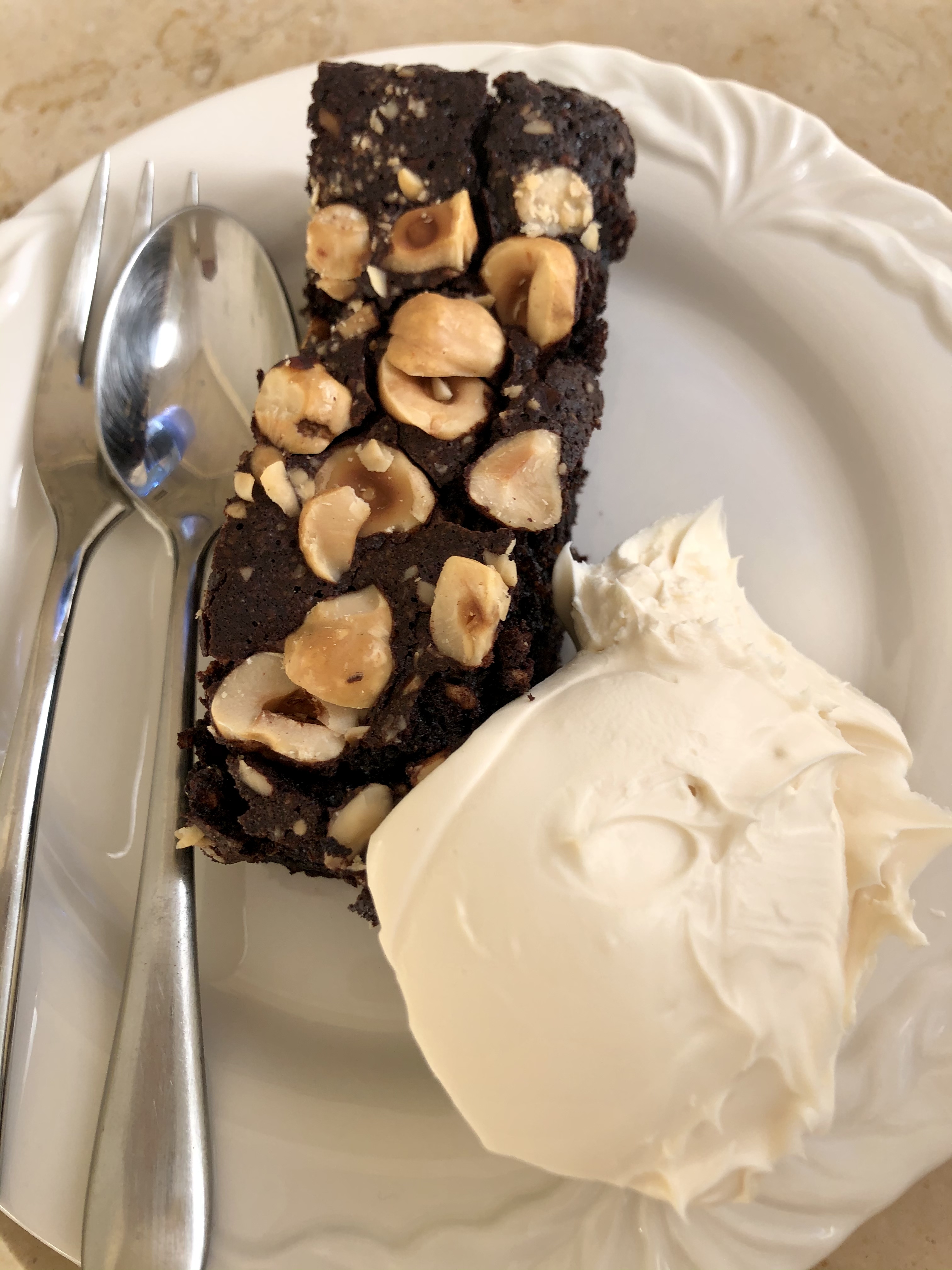 Sheree's Handy Hints
1. All ingredients should be at room temperature.
2. When I'm baking I always use a timer as it's so easy to lose track of time. Once you've put the cake in the oven, put the timer on for 5-10 minutes less than it should take to cook and then check regularly.
3. If you think the cake is browning too quickly, particularly at the edges, cover it with an aluminium-foil tent.
4. Hazelnut flour/meal is just hazelnuts reduced in the food processor to small crumbs. Don't overprocess or you'll get hazelnut butter!
5. Unlike my recent olive oil cake recipe, use a peppery rather than a fruity olive oil.
6. I always add coffee and vanilla to anything chocolatey. You don't taste them but they make the chocolate flavour more intense. If you don't have espresso powder, use 1 tbsp of ordinary coffee granules.
7. I think you could make this with walnuts and almonds  but I prefer hazelnuts – think Nutella!