The Musette: Prawn curry
This dish is based on Atul Kochhar's recipe for Sandho No Patio which I adapted as I couldn't find fresh fenugreek leaves. It's unusual for me to tamper with any recipe from a Michellin-starred chef, but needs must.
It's a Parsi recipe from the Gujarat region of India, using a blend of Iranian and Indian ingredients, and got a 10/10 from my beloved – praise indeed.
Ingredients (serves 2 hungry cyclists)
500g (1lb) peeled and deveined raw prawns (approx. 20)
1 tbsp coconut oil
2 large onions, finely sliced
1/2 tsp sea salt
2 tsp minced garlic
1 tsp ground turmeric
500g (8oz) bag frozen spinach
1 tsp fenugreek
2 tbsp fresh coriander (cilantro), chopped
3 spring onions (scallions), chopped
Green spice paste:
3 fresh green chillies, finely chopped
50g (2 oz) coriander (cilantro) leaves and stems, chopped
1 tsp ground turmeric
3 dried red chillies, de-seeded and finely chopped
1 tsp cumin seeds
1 tsp black peppercorns
Method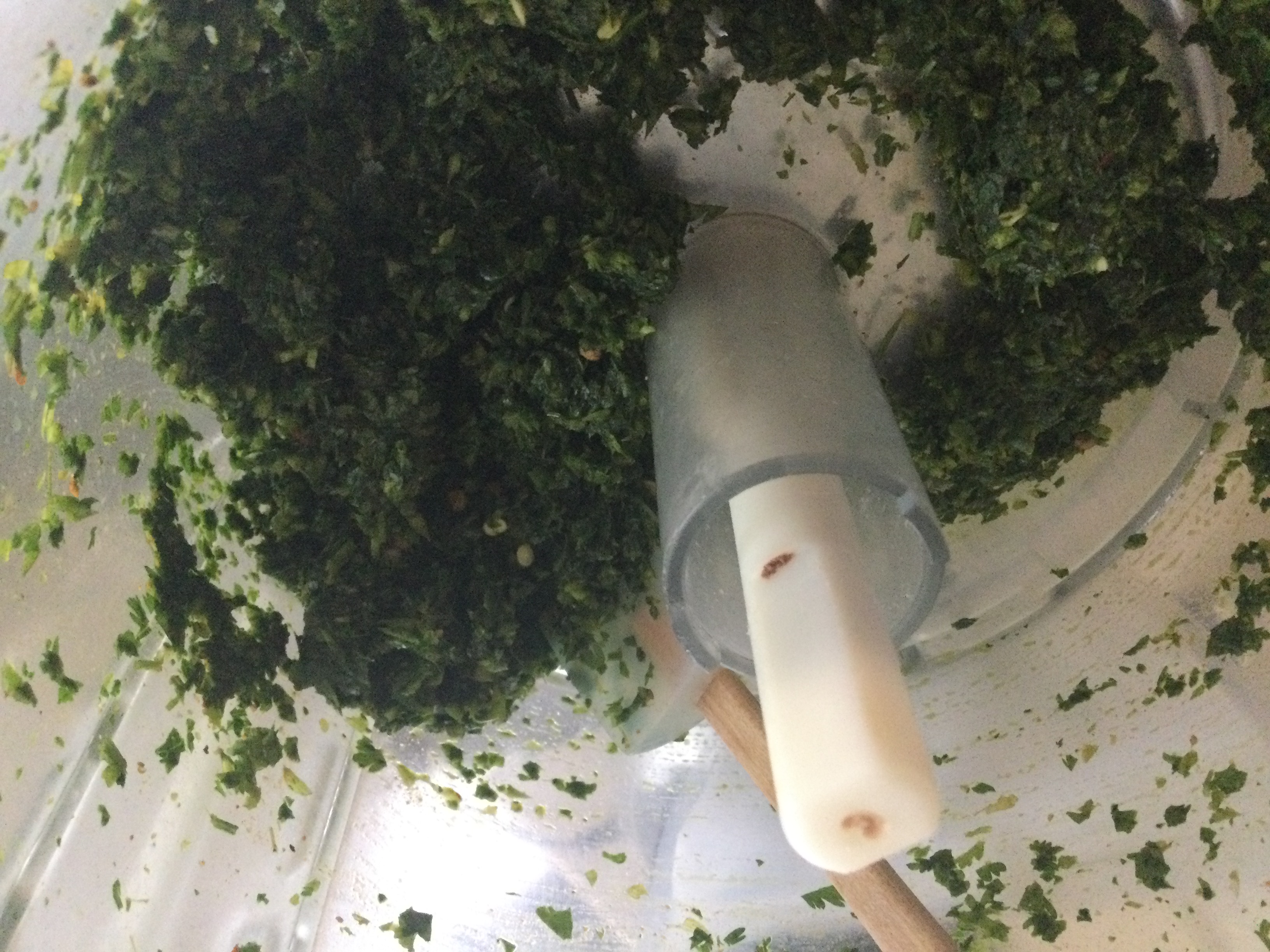 1.Prepare the spice mix. Put all the ingredients into a blender/food processor and whiz to a fine paste. Spread half of the paste over the prawns and leave to marinate for 30 minutes.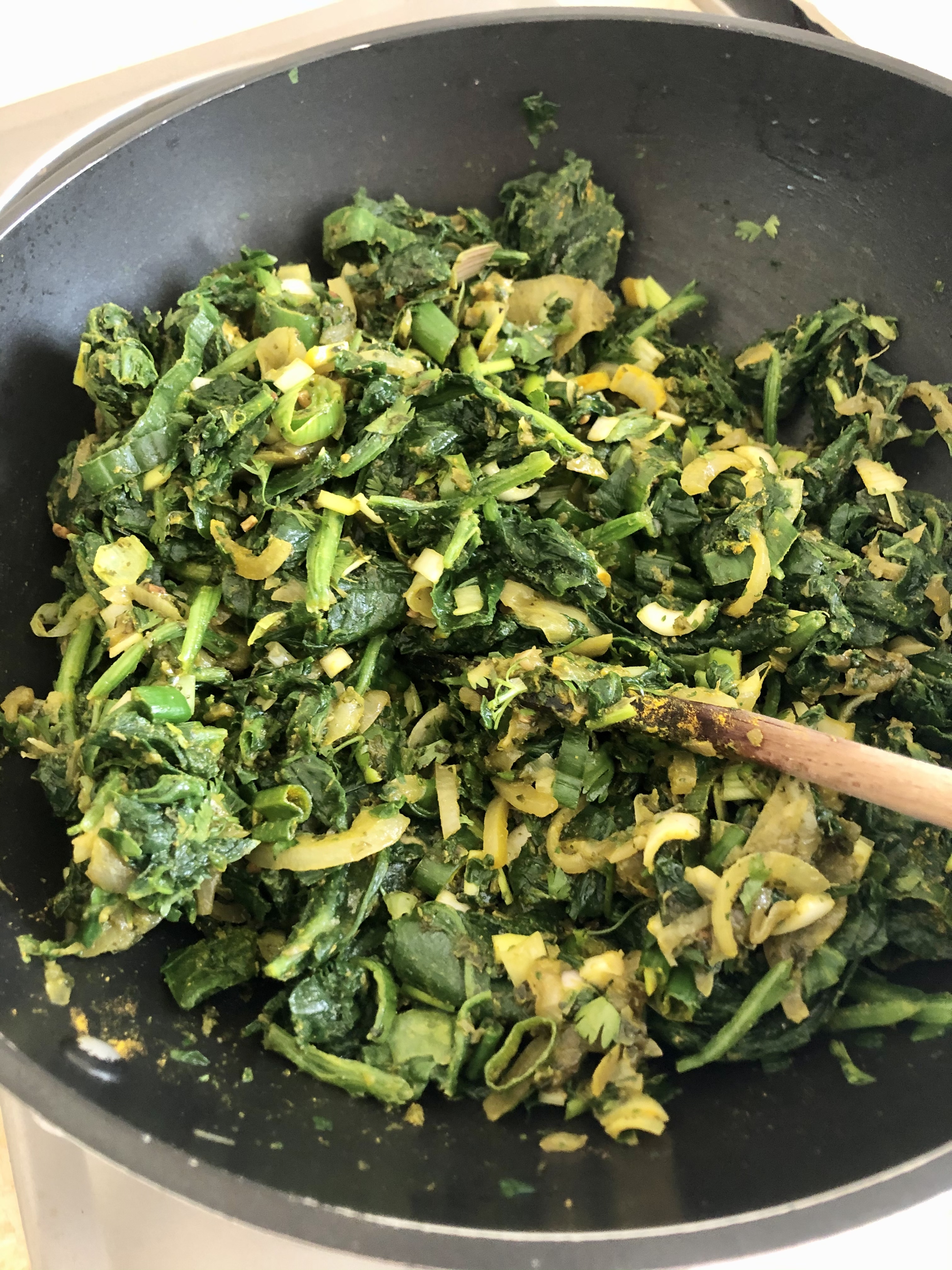 2. Heat coconut oil in a frying pan (skillet) and gently saute the remaining green spice paste. Add the onions and cook until transluscent (20 minutes), then add all the other ingredients. Cook until the spinach has wilted and the prawns turn pink. Serve immediately. This isn't a recipe I would either freeze or reheat as the prawns would be overcooked.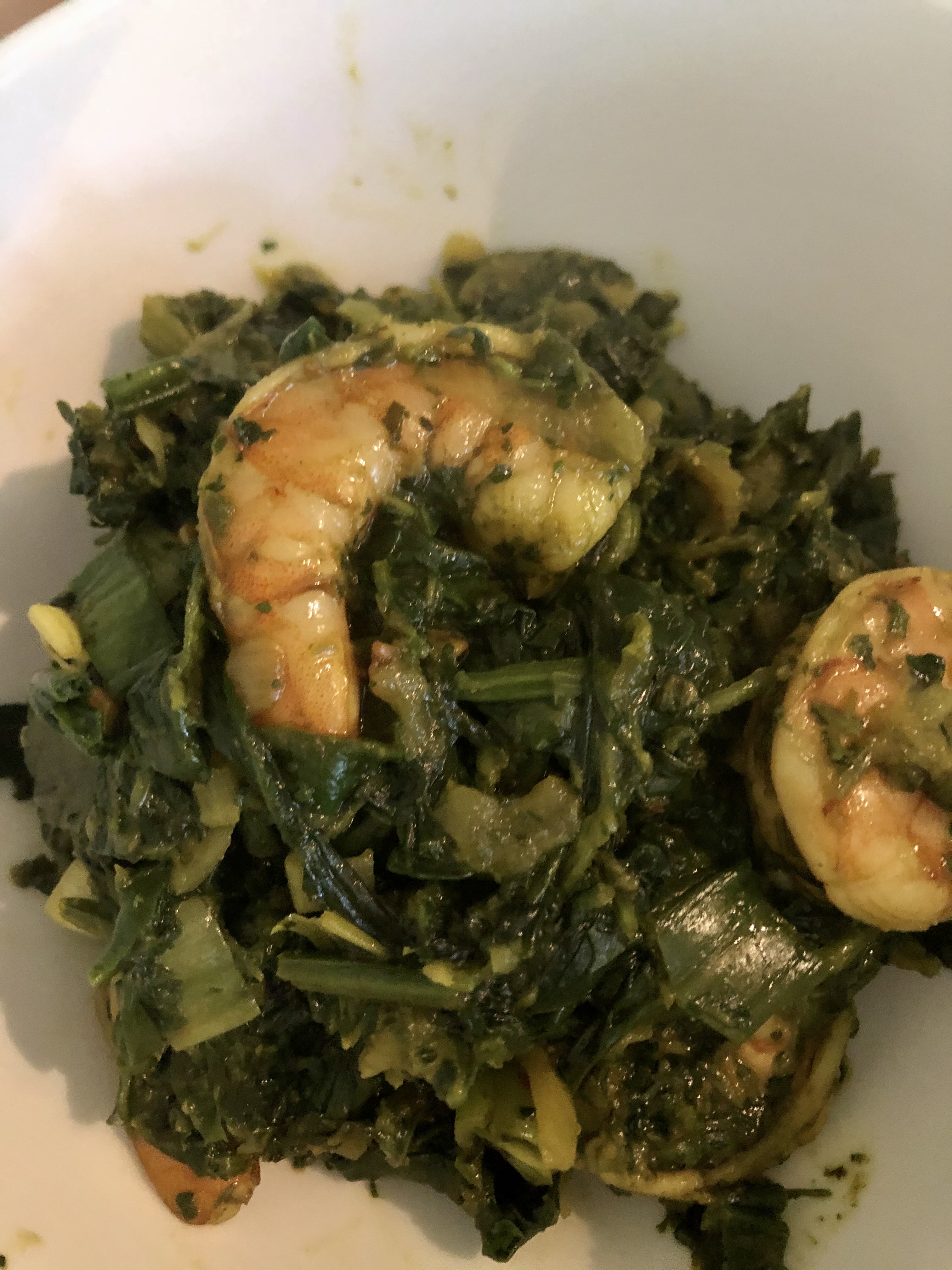 3. You could serve this with rice but I prefer it with naan bread (recipe below).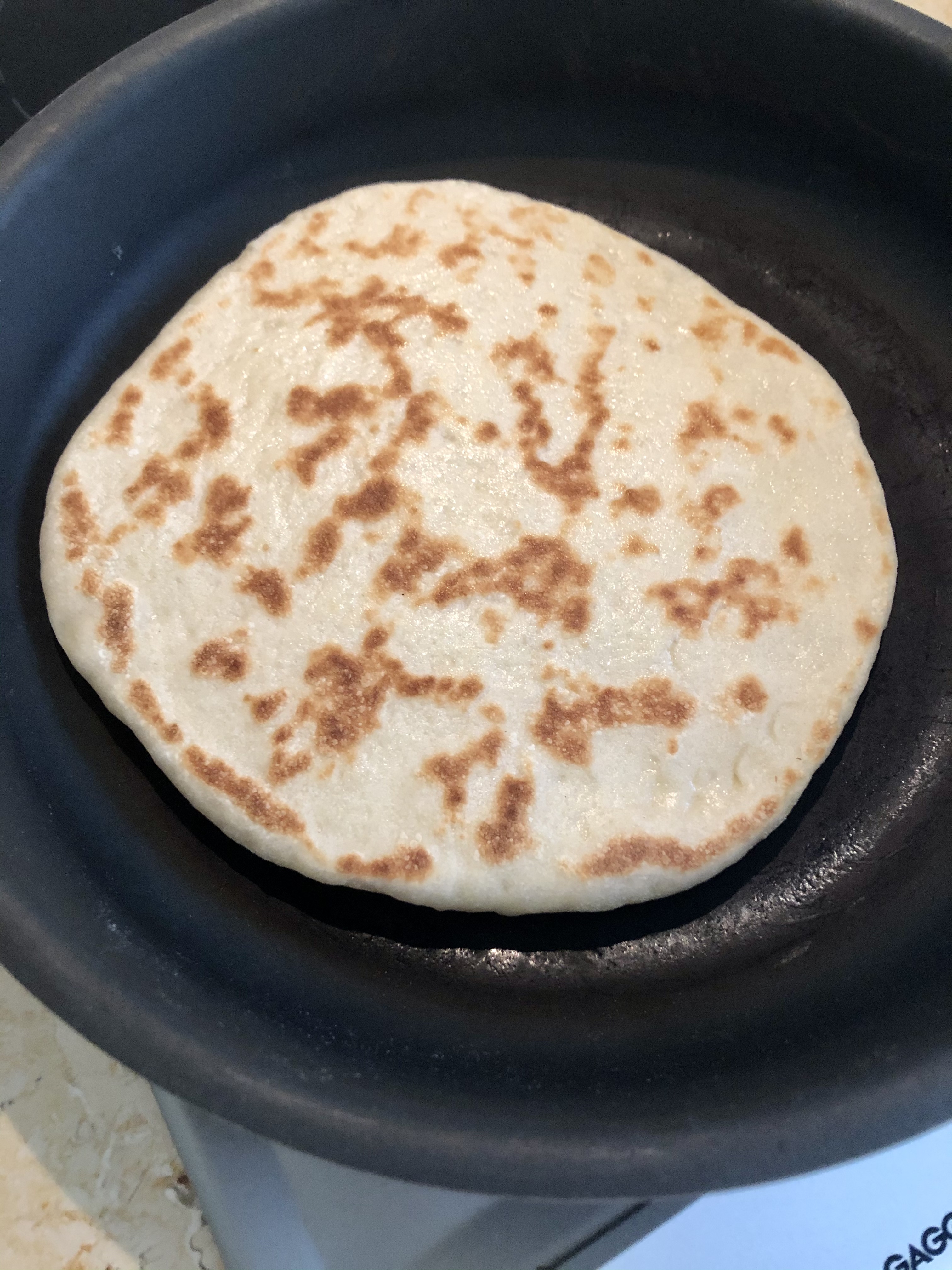 Sheree's Handy Hints
Ingredients (makes 4 large naan bread)
6g dried yeast
1 tsp sugar
400g plain (all-purpose) flour (T45)
250ml milk (I use plant-based)
6g sea salt
15ml vegetable oil
Method
1.Add sugar and yeast to milk and leave for 5 minutes for yeast to activate.
2. Mix salt and flour well to combine in bowl of mixer.
3. Add yeast mixture and oil to mixer bowl and mix using dough hook for at least 5 minutes.
4. The dough should come together in a smooth, sticky ball. Oil ball and place in an oiled bowl covered with a tea towel for at least an hour.
5. The dough should have doubled in size. Punch out air and split into 4 pieces (approx 170g ea).
6. Roll out each ball between sheets of greaseproof (parchment) paper then cook in a lightly oiled non-stick frying pan over a medium heat until lightly brown on both sides. Keep warm in oven between sheets of greaseproof until ready to serve. Freeze any leftovers.