Sculpture Saturday #60
Leaving behind the posts of the past few weeks of works in the  Nagyharsány sculpture park in Villany, Hungary, I'm back looking at local civic structures.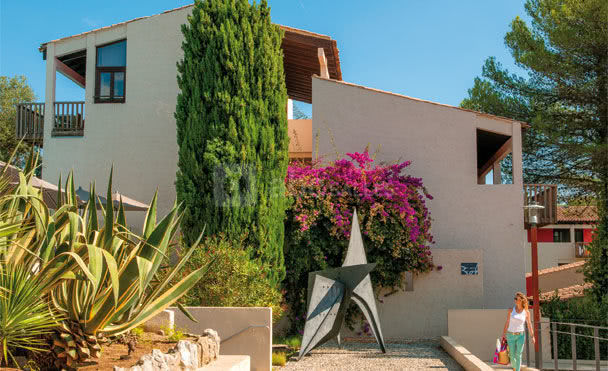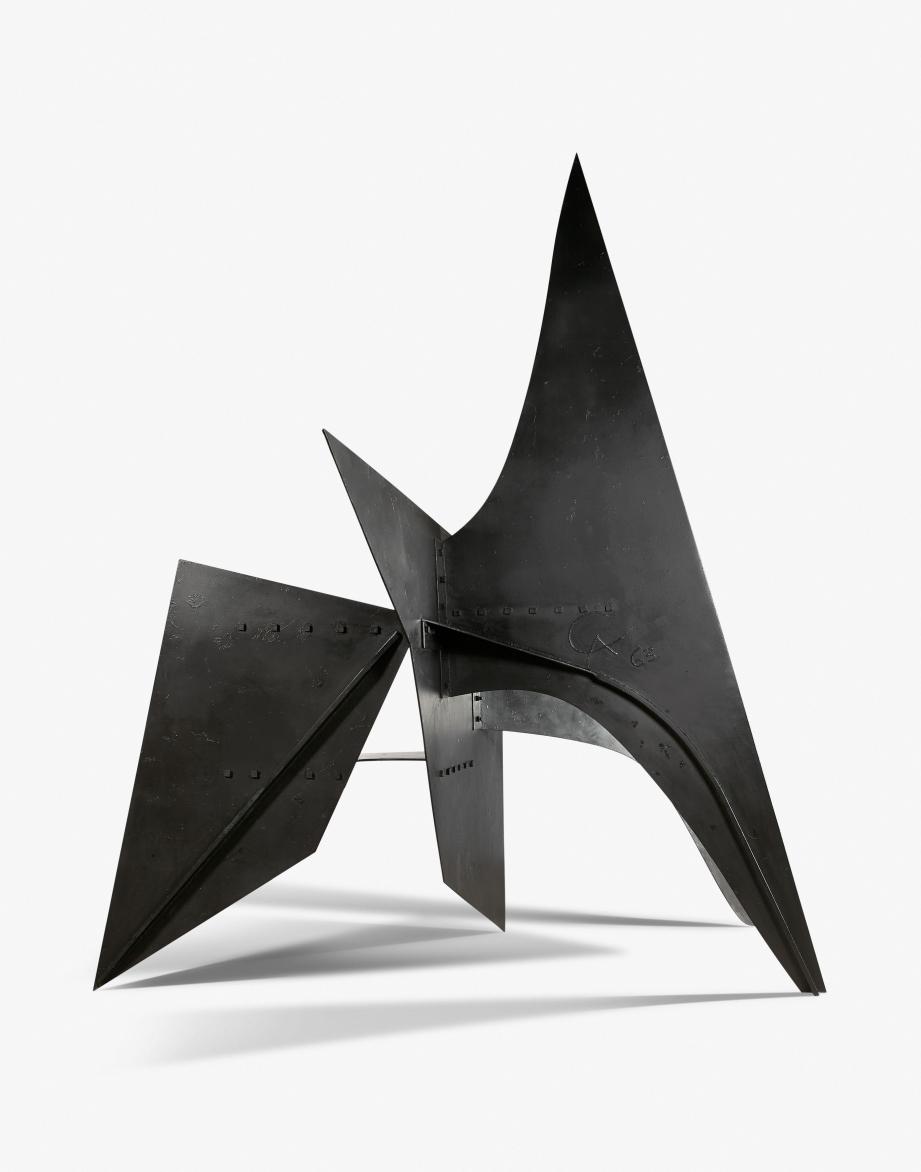 This striking sculpture by American sculptor Alexander Calder (1898 – 1976) was previously on display in La Colle sur Loup in a Village Vacances Familles, chosen in 1969 because some of his works were already decorating the entrance garden of the Fondation Maeght in Saint-Paul de Vence.
This piece which is entirely characteristic of the artist's style during that period is a "stabile" sculpture made up of simple geometric shapes like trapezoids and triangles accompanied by concave edges and sharp angles that are cut freely out of thick metal plates and reinforced by ribs to ensure rigidity. The structure is very bold and rests firmly on its four support points. It belongs to the same family of work as Guillotine for Eight, a 1962 piece installed in the Musée d'Art Moderne at Villeneuve d'Ascq. Other Calder stabiles are installed in remarkable, highly visited spaces: this piece counted among the artist's masterpieces. It was put up for sale in July 2020.
It was exhibited in the courtyard of the Hotel Marcel Dassault until its sale for just under Euros 5 million. It was the very first time that a stabile of this scope signed by the American artist has been auctioned in France.
This challenge is kindly hosted by Susan Kelly over at No Fixed Plans.
Share a photo of a statue or sculpture – go on, give it a go, you know you want to!