The Musette: Miso-caramel apple crumble
What do you do with wrinkly but still edible apples? You turn them into dessert. As you all know my beloved adores dessert, he believes a meal isn't complete without one. I tend to store the apples in the fridge until I have enough to make something. This one is an interesting spin on that classic, apple crumble.
Ingredients (serves 4)
Miso-caramel apples
40g (11/2oz) unsalted butter, diced
2 cloves/1 baton cinnamon/1 star anise
1 tbsp white miso paste
4 eating apples, cored and each cut into 12
40g (11/2oz) raw sugar
50ml (31/2tbsp) brandy/calvados/dark rum
1 tbsp organic lemon juice
Nut crumble
80g (3oz) pecan/almond/macadamia nuts
100g (31/2oz) chilled unsalted butter, diced
80g (3oz) raw sugar
80g (3oz) plain (all purpose) flour
50g (2oz) rolled oats
1/2 tsp sea salt
Method
1. For nut crumble, preheat oven to 180ºC/160ºC fan/gas mark 4 (350ºF/320ºF fan) and line an oven tray with greaseproof (parchment) paper. Coarsely chop nuts in a food processor, add butter, sugar, salt and flour, and blitz until coarse crumbs form. Stir in oats, spread mixture on oven tray and bake, stirring occasionally until golden brown (15 -20 minutes). If you want the crumble to clump more, add an egg to the crumb mix.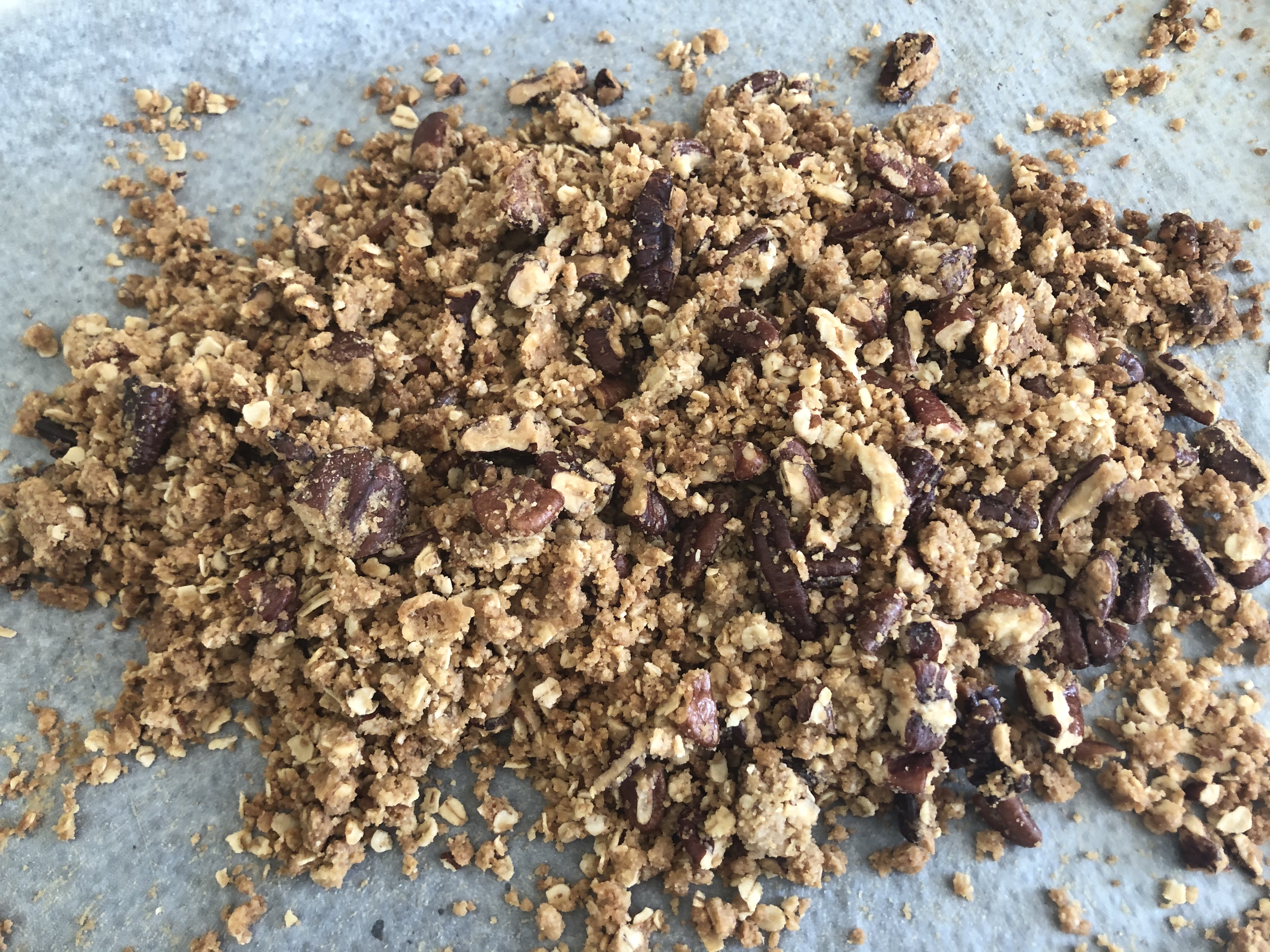 2. Heat butter, sugar, choice of spice and miso in a large frying pan over medium-high heat until foaming. Add apples and toss occasionally until apples begin to caramelise (8 – 10 minutes). Add liquor of choice and lemon juice, and cook until apples are glazed and tender, and liquid reduces to caramel stickiness (2-3 minutes).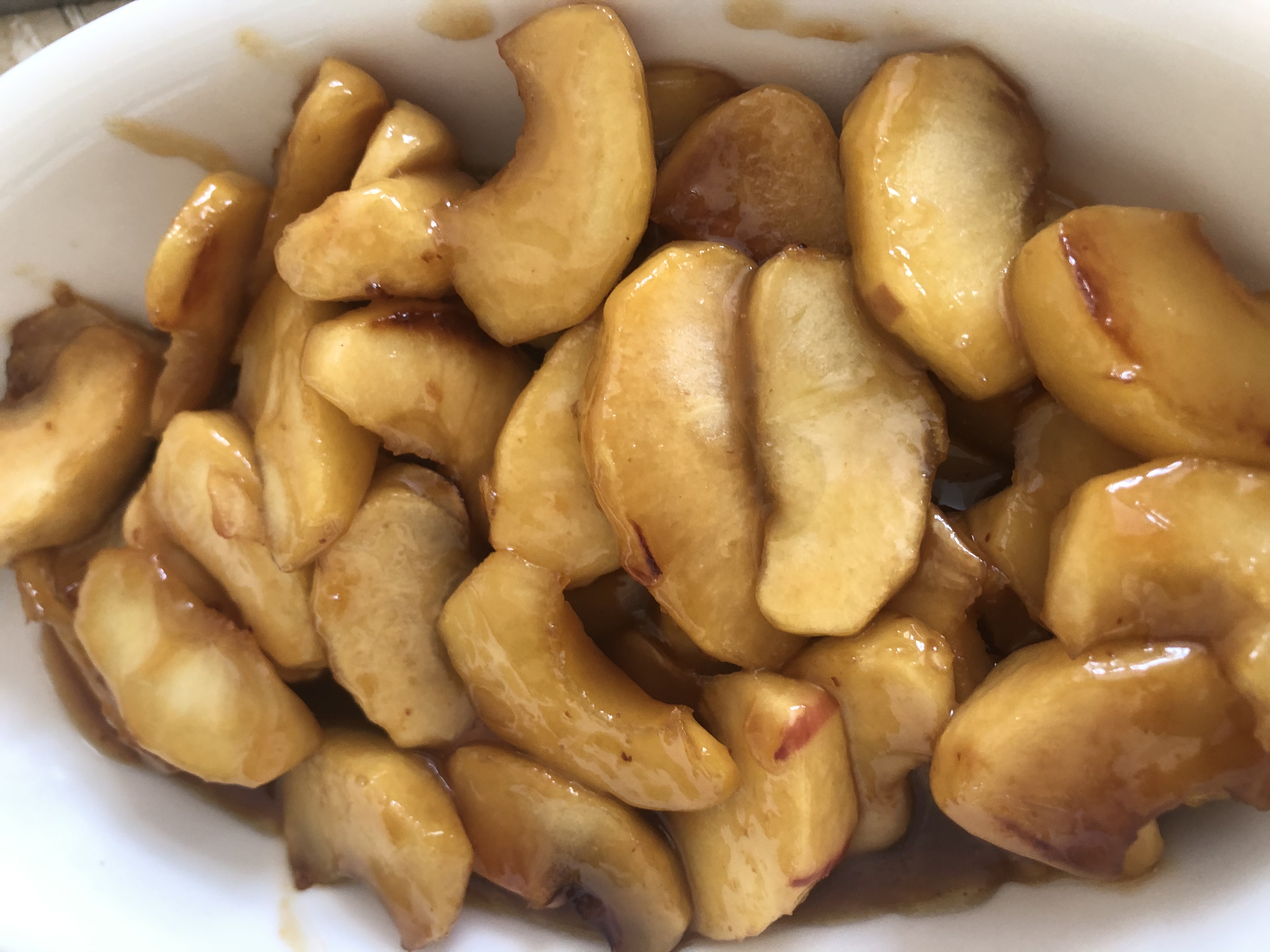 3. Discard spices and serve hot with ice-cream/whipped cream/creme fraiche and a scattering of crumble.