1.Cook the pasta in boiling salted water according to pack instructions.
2. While the pasta is cooking, split the chillies down the centre lengthways. Using a teaspoon and starting at the top, scoop the seeds from the flesh – add these only f you like your food hot. Using a sharp knife, cut the chillies in thin strips, bundle them together and cut across to make squares.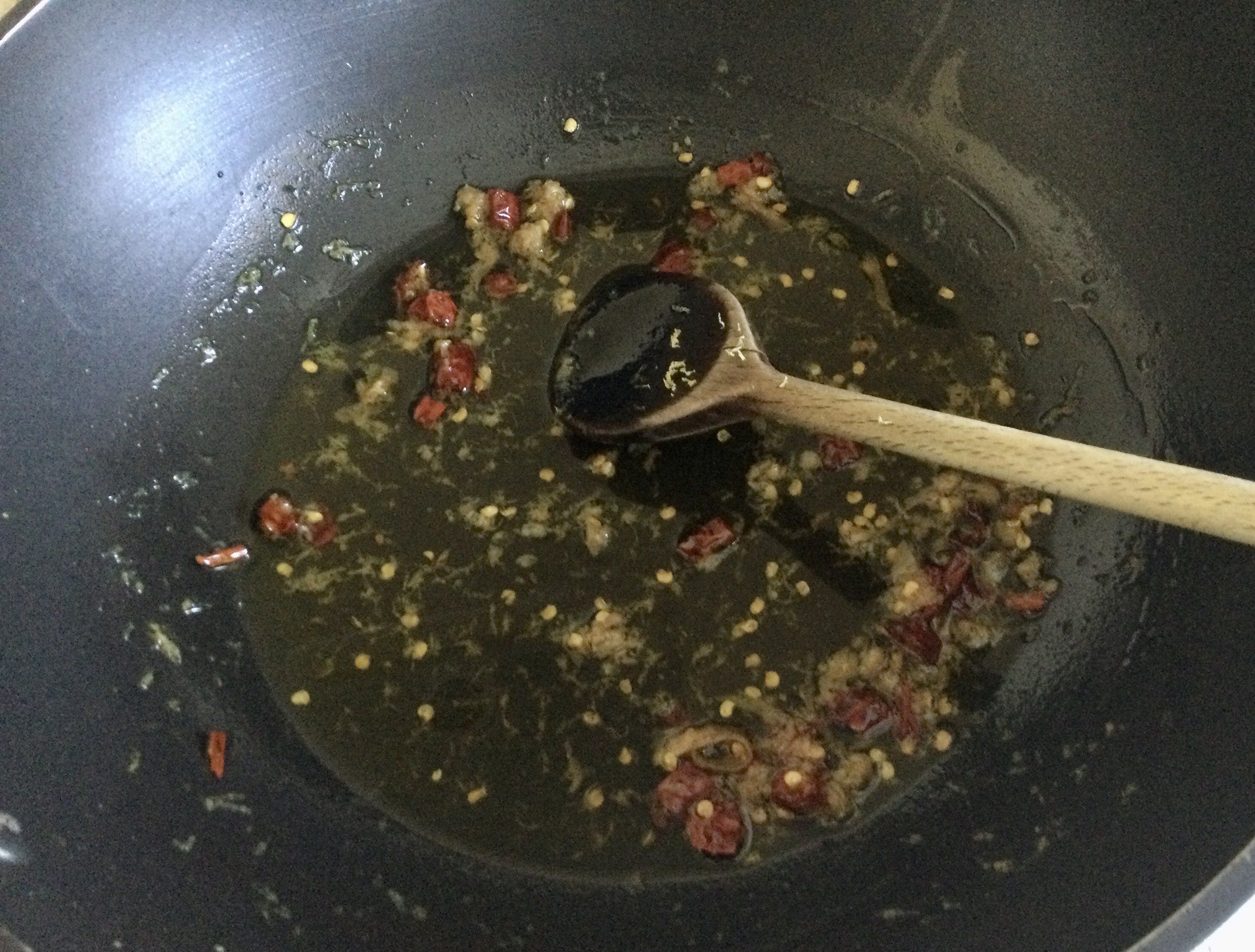 3. Heat tbsp olive oil in a frying pan (skillet) over a medium high-heat and add the chillies, lemon juice lemon zest and minced garlic. Cook until fragrant, then add the prawns, season and add the drained pasta. If necessary, add a little of the cooked pasta water to the sauce to obtain the correct consistency.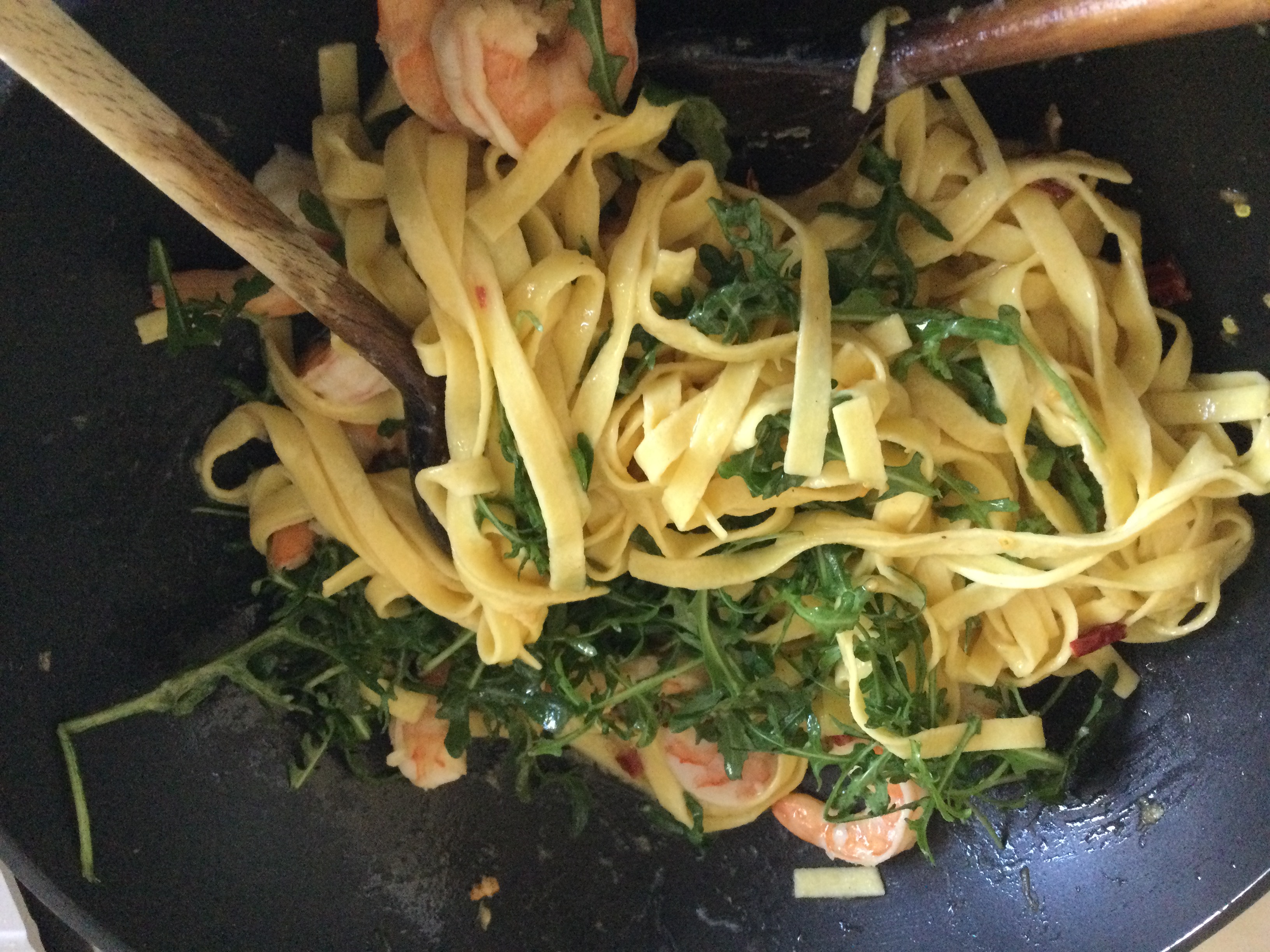 4. Remove the pan from the heat, fold through the rocket and stir – how easy was that?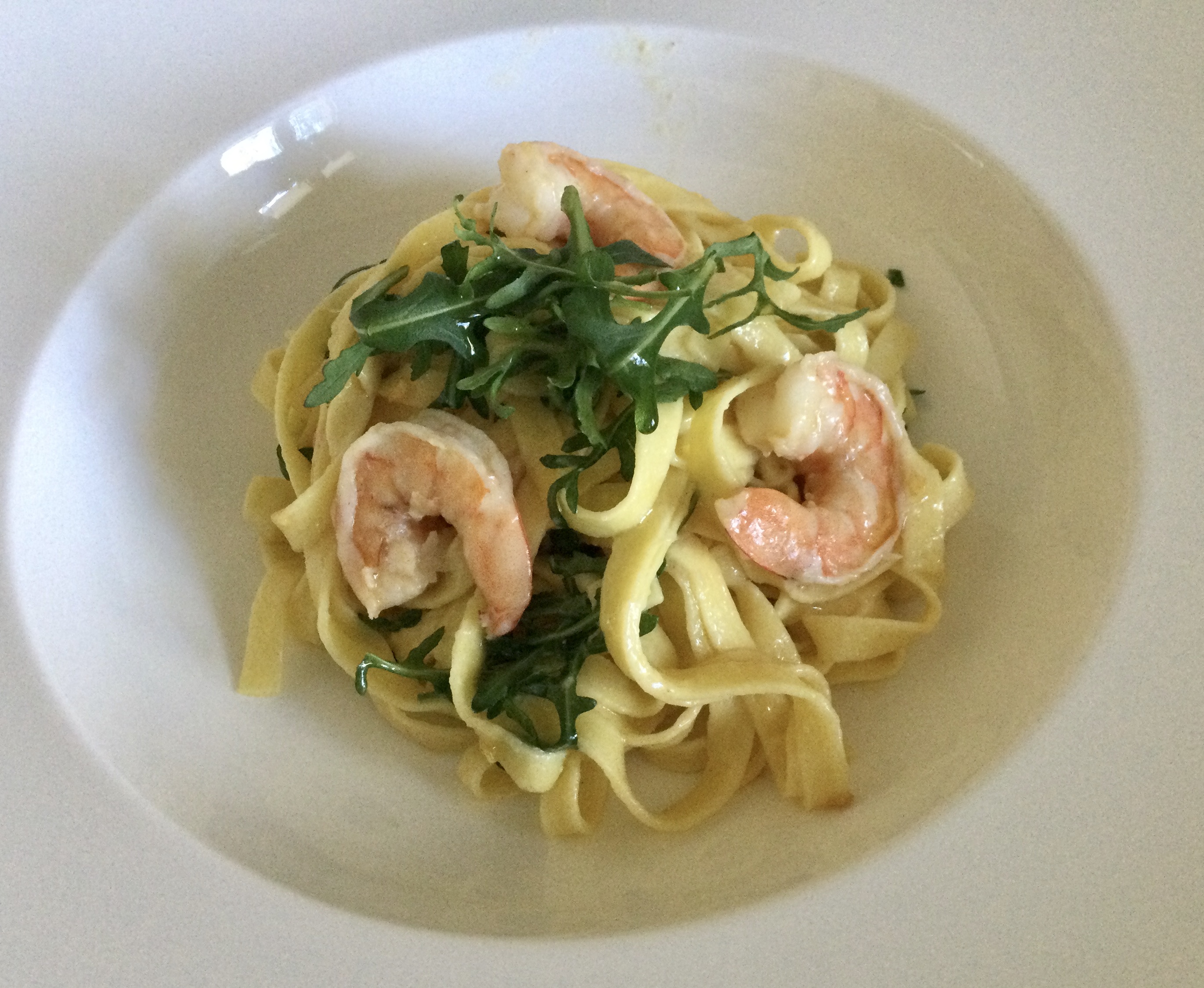 Sheree's Handy Hints
1.This can also be made with canned crabmeat. Simply heat the chillies in the oil for a minute, then flake the crabmeat through the spaghetti as you mix it in with the chilli oil.
2. Feel free to add a little extra heat with some garlic which should be cooked to golden in the oil.
3. I sometimes add a handful of chopped cherry tomatoes to the oil too.