The House where celebrities…….
The recently published tome Hotel du Cap-Eden-Roc: A Timeless Legend on the French Riviera explores the world's most famous and photographed hotel's 150-year history. This is a magnificent property which I cycle past on a regular basis. While I've never stayed here, I have drunk [very expensive] coffee in its lounge. This week sees the reprise of the Cannes Film Festival and, if I were a celebrity, I'd be happy to shelter here, wouldn't you?
How it all began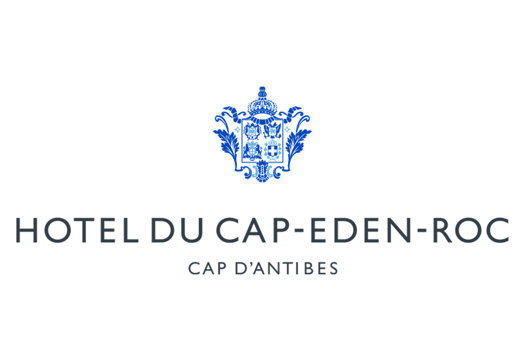 Situated half way between Antibes and Juan les Pins, the Cap d'Antibes is a pine-clad promontory scattered with magnificent Belle Epoque villas. Many of these grandiose properties were built by visiting gentry who became captivated by this special corner of France in mid-19th century. One such visitor – Hippolyte de Villemessant – the founder of French newspaper Le Figaro from Paris, built the mansion now known as the Hotel du Cap Eden Roc in 1869, allegedly for writers seeking inspiration – what better place to find it! Dashing Russian aristocrats Paul de Fersen, and then Alexis de Plestcheyeff, eventually brought his idea to life in 1870.
Standing majestically in more than 22 acres of sumptuous parkland, the hotel is barely visible to passers-by on the road which winds around this idyllic peninsula in the South of France. But such is its reputation as the place to stay for the rich and famous when they attend prestigious events like the Cannes Film Festival or holiday in this glorious part of the world that everyone is aware that it is there.
In 1887, Antoine Sella, a young hotelier from Piedmont (Italy) came to Cap d'Antibes and discovered the original Villa Soleil in a state of abandon. Equipped with vision and an extraordinary talent for hospitality, Sella bought the hotel, renovated it and reopened it in 1889 as Grand Hotel du Cap, a destination that immediately attracted a distinguished clientele from across Europe and the United States.
Sella's ambitious plans came to a halt when the war broke out. The hotel was requisitioned and used as a hospital. However, even harsh times can be fruitful. While observing off-duty nurses at the hotel, Antoine Sella noticed how on warm summer days they cooled themselves off in the Mediterranean. Sella had an idea: The Grand Hotel du Cap should henceforth have a sea water swimming pool. The swimming pool might have been a simple enough idea, but it turned Antoine Sella into a pioneer of the summer season on the Côte d'Azur. Antoine Sella passed the hotel on to his son André in 1928, a few years before his death in 1931.
Gerald and Sara Murphy, a young American couple who had been expatriated to France in the 1920s, once rented the hotel for an entire summer, a unique event for the era as the French Riviera was not a summer destination at the time, but a winter escape for the wealthy. Ironically, the Hotel is typically closed for part of the year October through to April.
With the Murphys came many writers and artists such as F. Scott Fitzgerald and Ernest Hemingway. Fitzgerald immortalized it as the Hôtel des Etrangers in Tender Is the Night. Marc Chagall made sketches in one of the shady beachside cabanas after their construction in the 1960s.The Kennedy family summered here in 1938 when John F. Kennedy was 21 years old. Guests have included Marlene Dietrich, Orson Welles, the Duke and Duchess of Windsor, Winston Churchill and Charles De Gaulle. Elizabeth Taylor and Richard Burton conducted an affair and honeymooned there. The hotel has traditionally been a particular favourite of film stars, especially during the Cannes Film Festival.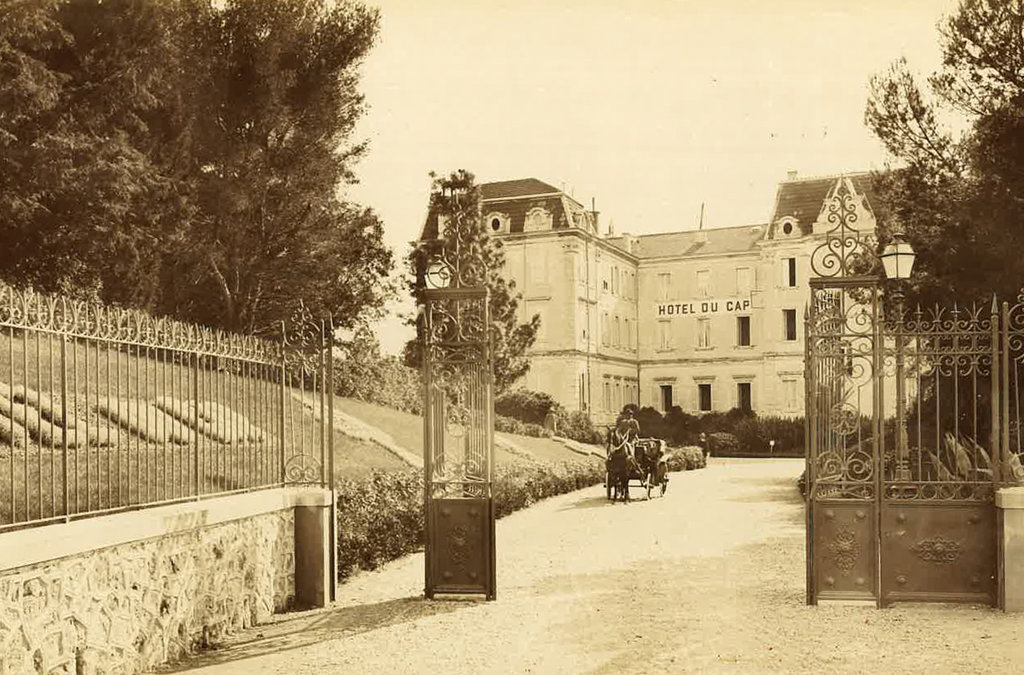 Of course, like every great hotel, Cap-Eden-Roc has seen its share of scandal — including accusations of embezzlement that still swirl around the former GM, Jean-Claude Irondelle, now 85, who continues to battle charges that he siphoned a million dollars in cash from the till — you could only pay by cash up until 2005. There's a reason Fitzgerald's contemporary W. Somerset Maugham described the French Riviera as a "sunny place for shady people."
Still, even the mischief conducted at du Cap is garbed in the sort of glamour one associates with a Cary Grant movie. In 2007, producer Graham King returned to his villa one evening to interrupt four burglars, all dressed in identical To Catch a Thief-style black outfits. Marvin Davis was robbed, in 1993, of US$10 million in cash and jewels at gunpoint in his limo while being driven up the winding roads leading to the hotel in an incident more reminiscent of a Brian De Palma film. And Kate Moss, in 1998, got banned from the du Cap after trashing her room in a tantrum out of a Faye Dunaway movie, because she'd been told she couldn't wear a bikini in the hotel's hallways.
In 1969, the Grand Hotel du Cap was bought by Rudolf August Oetker who shared the same values and the same corporate vision as Antoine Sella and his son, André Sella. A major renovation equipped the hotel with all the comforts of modern facilities and in 1987 the hotel became the Hotel du Cap-Eden-Roc. Its history brings a sense of glamour to the establishment that visitors continue to cherish.
Today, the name still evokes something, especially for first-time visitors. It's a luxury hotel that has welcomed celebrities. It's a place of endless fascination and prestige.
Hotel du Cap-Eden-Roc is part of Oetker Collection, an exceptional portfolio of fabulous hotels, estates and villas – some of the most enchanting places around the world. Hotels, each with their own identity, including Le Bristol Paris, Brenners Park Hotel & Spa in Baden-Baden, Château Saint-Martin & Spa in Vence, The Lanesborough in London, L'Apogée in Courchevel, The Eden Rock in St Barths, The Woodward in Geneva, Jumby Bay Island in Antigua and Palácio Tangará in Sao Paulo, and more than 150 private villas and estates around the globe.
Whoever said it's not the destination, but the journey that counts never checked in to the Hotel du Cap-Eden-Roc because the 1870 Belle Époque gem still fizzes with je ne sais quoi.
Put simply, this hotel is the stuff of legend.