The Musette: Pasta Salad
When I think of pasta salad, I think of summer picnics and barbecues. This chilled dish is often served as a side but is rarely the star of the show. As a pasta-lover, I've often wondered why. Is it because we're all serving subpar pasta salads?
In a recent recipe showdown, Ina Garten's pasta salad emerged head and shoulders above all others because of its punchy, boldly flavoured vinaigrette; the right ratio of pasta to add-ins; and the perfect balance of salt, fat and acid to ensure everyone would be coming back for more.
Ina Garten's version uses a whopping 500g (1lb) feta and makes use of the sweetness of sun-dried tomatoes in both the dressing and salad itself.
Ina's recipe is fairly straightforward. There aren't a ton of different add-ins or techniques used in this recipe. Ina sticks to a handful of classic ingredients that always work well together: fresh tomatoes, sun-dried tomatoes, olives and feta. Plus, she opts for fusili pasta, which has lots of nooks and crannies to trap all the delicious dressing.
There are two main factors that set her recipe apart. The first is that she only uses 225g (1/2lb) pasta (most pasta salad recipes use double the amount).This might not seem like a big deal, but the result is that the pasta-to-mix-in ratio skews in favour of the add-ins. The second is that the recipe is all about layering flavour. The dressing is made with sun-dried tomatoes, which are like little umami bombs, along with red wine vinegar, garlic, so it hits all the right notes of salt, acid and fat.
Hands up I've tweaked the recipe but I've already taken this salad to two picnics this summer and it went down a storm and I returned with an empty container on both occasions.
Ingredients (enough for plenty of cyclists)
225g (1/2lb) fusilli (spirals) pasta
Coarse sea salt and freshly ground black pepper
450g (1lb) ripe cherry tomatoes, quartered
75g (1/2 cup) small Niçois stoned black olives, left whole
450g (1lb) vegan feta cheese, medium-diced
1 medium cucumber, minus seeds, chopped small
4 tbsp chopped dill
For the dressing
6 sun-blushed tomatoes in oil, drained
2 tbsp balsamic vinegar
6 tbsp virgin olive oil
3 confit garlic cloves
1 tsp capers, drained
1 tsp coarse salt
3/4 tsp freshly ground black pepper
Method
1.Cook the pasta in a large pot of boiling salted water and cook according to the directions on the package. Drain well and allow to cool slightly.
2. For the dressing, combine all the ingredients in a food processor or blender and process until almost smooth.
3. Place the pasta in a bowl and firstly add the dressing stirring well to incorporate.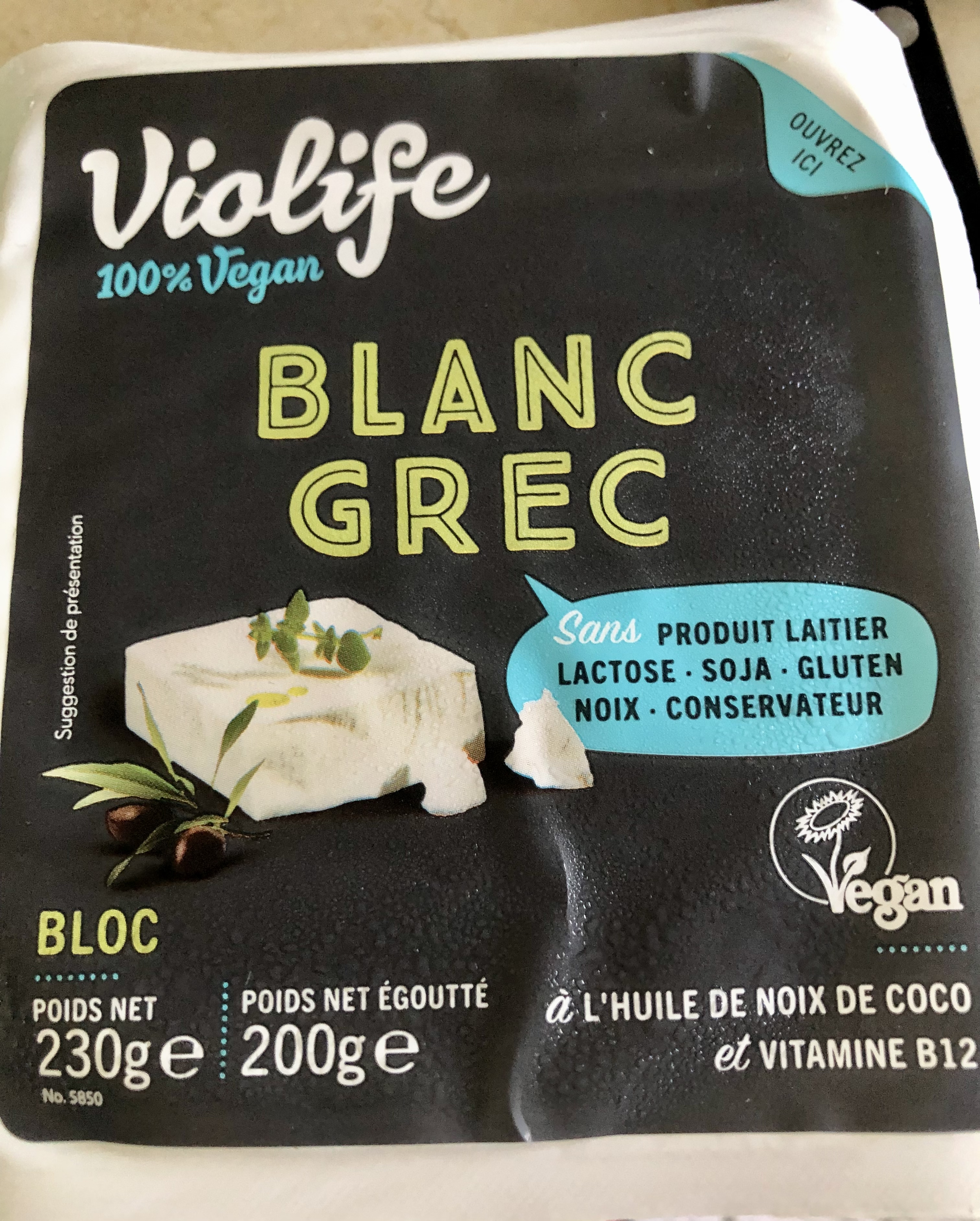 4. Then add the tomatoes, olives, feta, cucumber and chopped dill and toss to combine. Leave to cool completely. Check seasoning before serving – enjoy!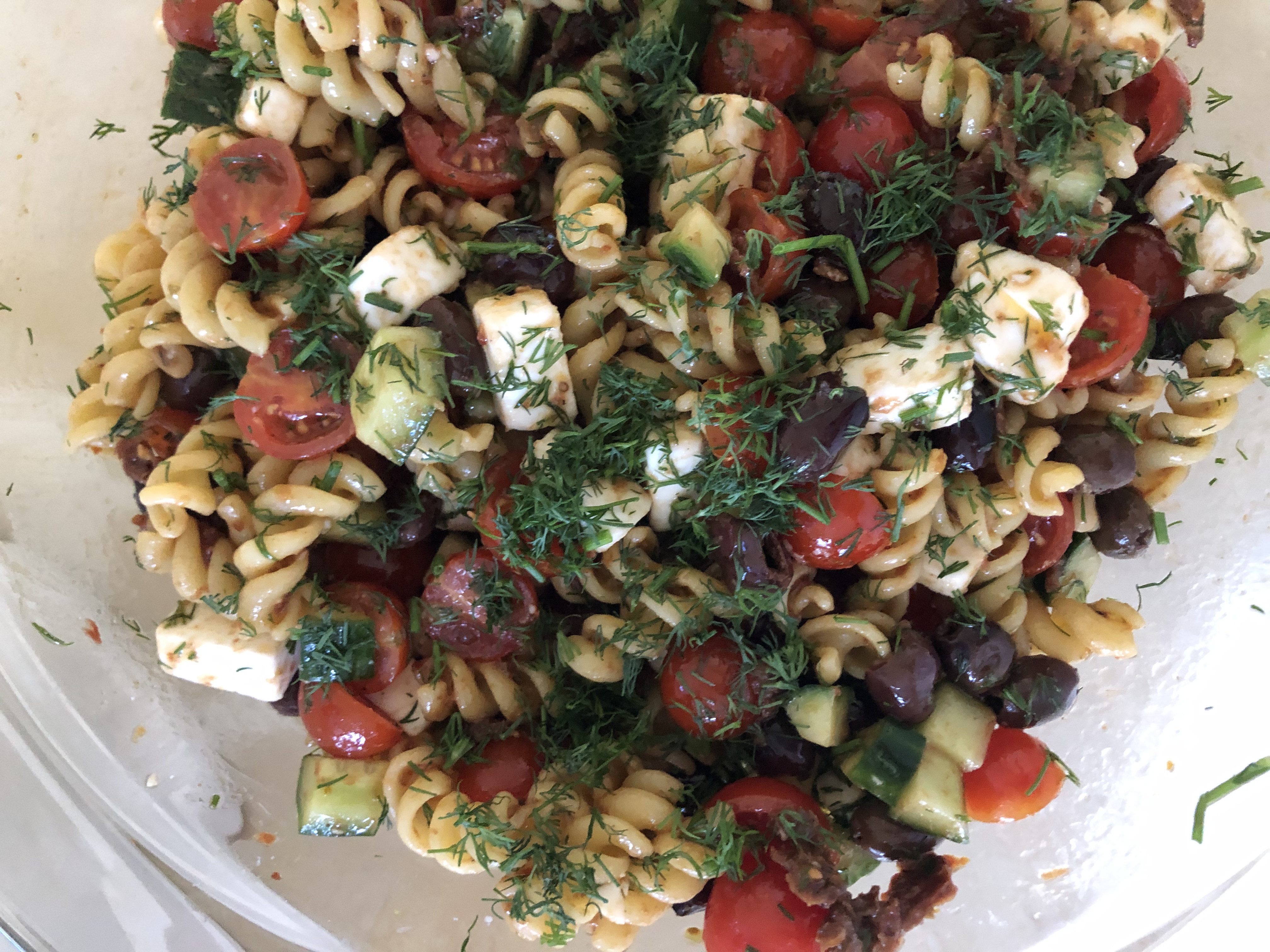 5. The dish will sit happily in the fridge for a couple of days.