Visit to Château Sainte-Roseline 
Situated on the outskirts of Les Arcs-sur-Argens, the Château Sainte-Roseline is a both a beautiful historic site and a Cru Classé de Provence.
The Roseline Chapel was built in 11th century and its neighbouring cloister in 12th and both were classified as historic monuments in 1980. The town chapel houses the body and relics of Saint Roseline, Mother Prioress of the Abbey of La Celle-Roubaud between 1300 and 1329. Many miracles led her to be canonised in 19th century.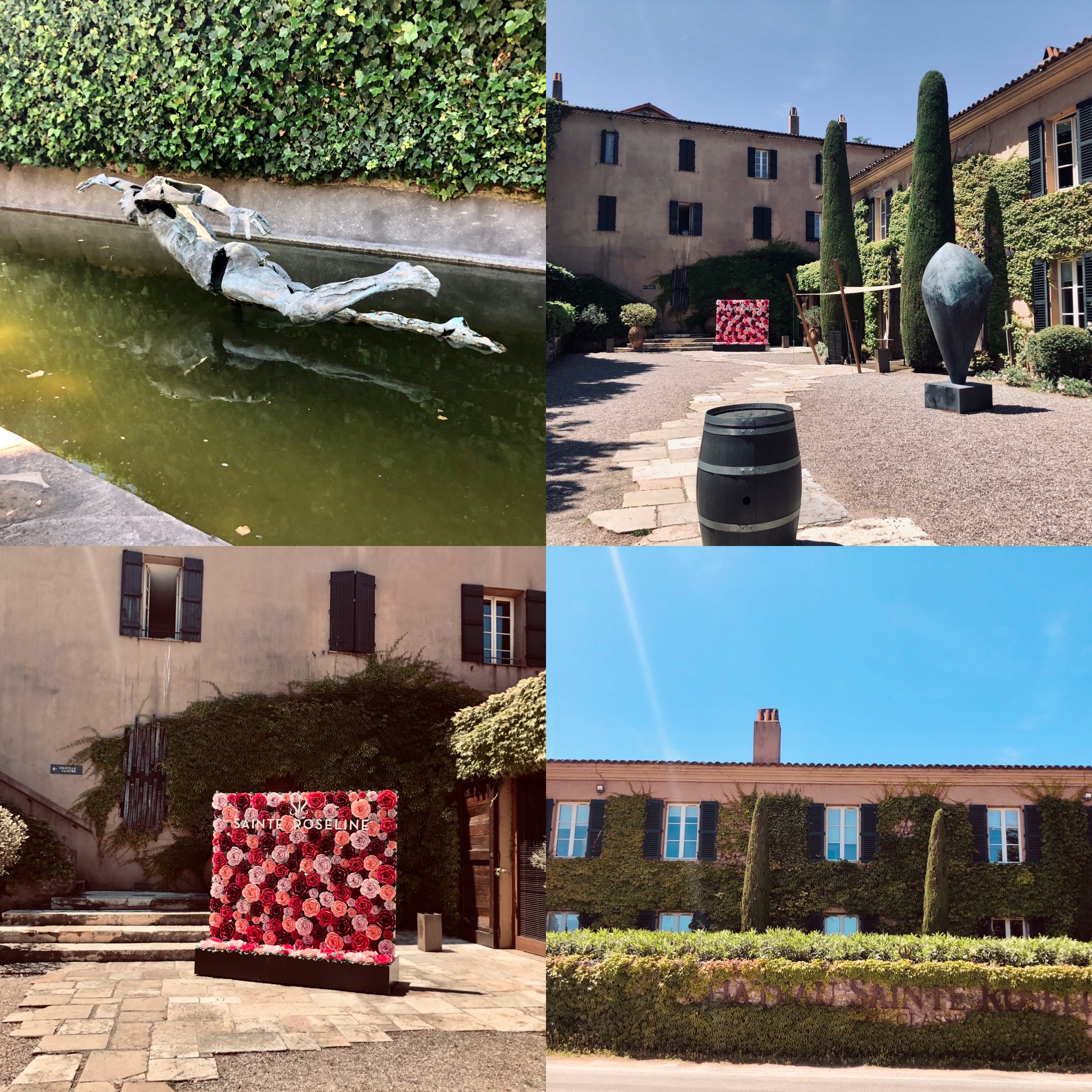 That's when the Chapel took the name of Saint Roseline.The Cloister, with its beautiful half-Romanesque half-Gothic rib vaults, is bordered by a bicentennial "Allée de platanes" (Alley of plane trees) that leads to the Château's private park.
Roseline was the daughter of Giraud II de Villeneuve (Lord of Les Arcs), born in 1263 in Les Arcs, who hid food to give to the poor. Giraud, who suspected his daughter's largesse, hid near the cellar and saw her arrive with her apron full of what he suspected was food. When he asked to see the contents of her apron, Roseline fearfully opens her apron, from which protrudes an armful of roses in place of the "stolen" food.
In 1955 Château Sainte Roseline became one of the first Crus Classés de Provence. In 1994 owner Baron de Rasque de Laval sold the estate to Bernard Teillaud who completely renovated it and the Abbey and whose daughter Delphine Meunier (pictured below) and her three daughters now own and run Château Sainte Roseline.
Aside from its wines, olive oil and gourmet delights, the vineyard hosts sculptural exhibitions. Every summer art lovers convene at Château Sainte Roseline to admire the works of a selected sculptor or artist while sipping on the vineyard's latest vintages.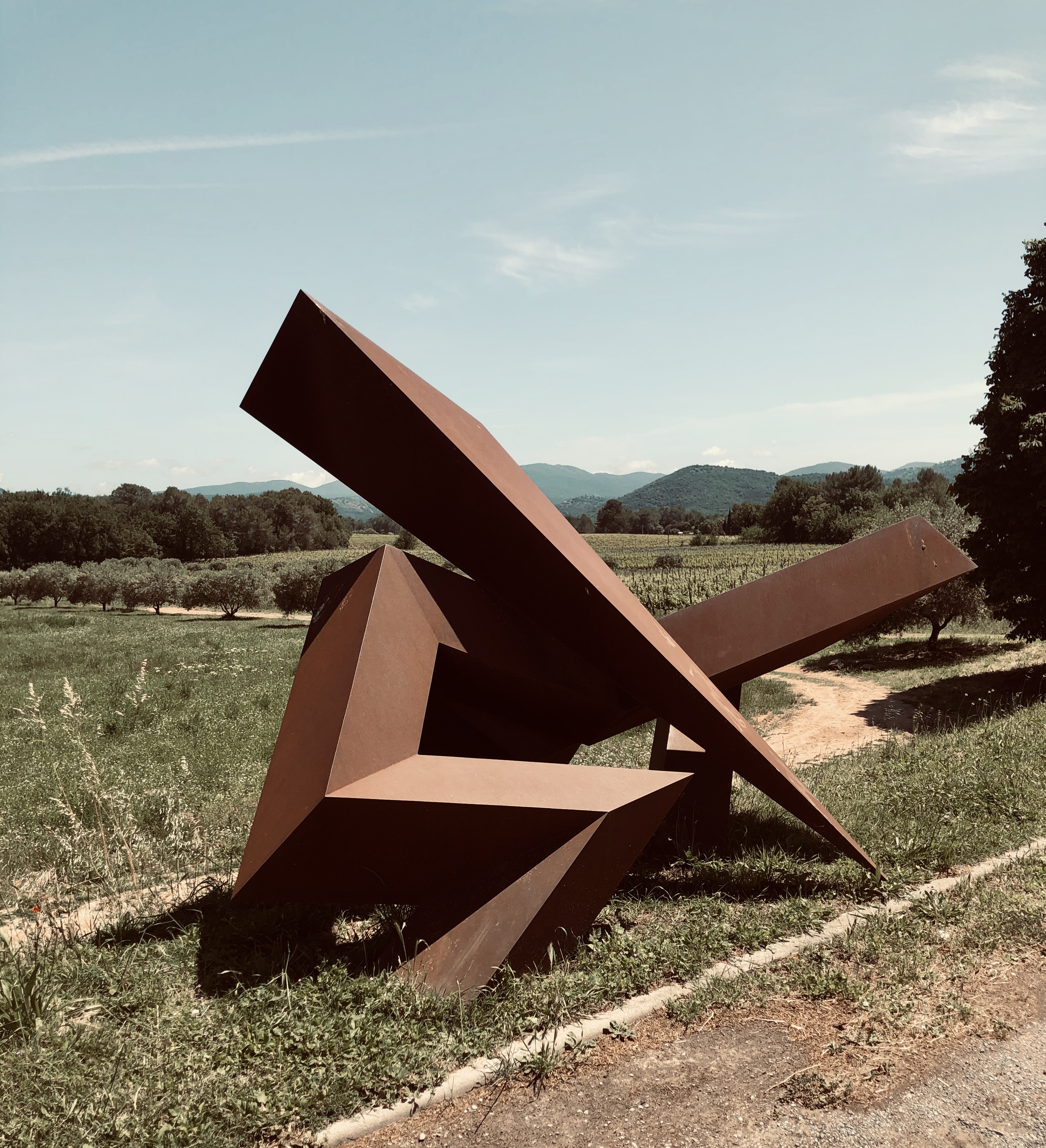 Château Sainte Roseline is best known for its top-notch vintages dating back to 1955. La Chapelle's red, white and rosé wines feature muted labels on round bottomed-bottles.