The Musette: Black Bean and Corn salad
During the month of August I really don't feel much like cooking and salads reign supreme. Here's another one from my vast repertoire of salads which can be made from typical store cupboard staples and seasonal vegetables. I typically make this one to serve with something Mexican, such as tacos, but equally I'm happy to eat this on its own.
Ingredients (serves 6 as a side)
1 can/425g (15 oz) whole kernel corn, drained (or use fresh/frozen)
1 can/425g (15 oz) black beans, rinsed and drained
250g (9 oz) cherry tomatoes, halved
2 small or 1 large avocado, chopped
2 spring onions (scallions), finely chopped
1/4 cup minced fresh coriander (cilantro0
Dressing:
2 tbsp fresh lime juice
6 tbsp extra virgin olive oil
2 confit garlic cloves
1/4 tsp sea salt
handful coriander (cilantro) stalks, finely chopped
1/4 tsp ground cumin
1/4 tsp freshly ground black pepper
Method
1. First make the vinaigrette. Place all the ingredients in the bowl of a food processor fitted with the steel blade or blender. Process for 15 seconds, then add to serving dish or bowl.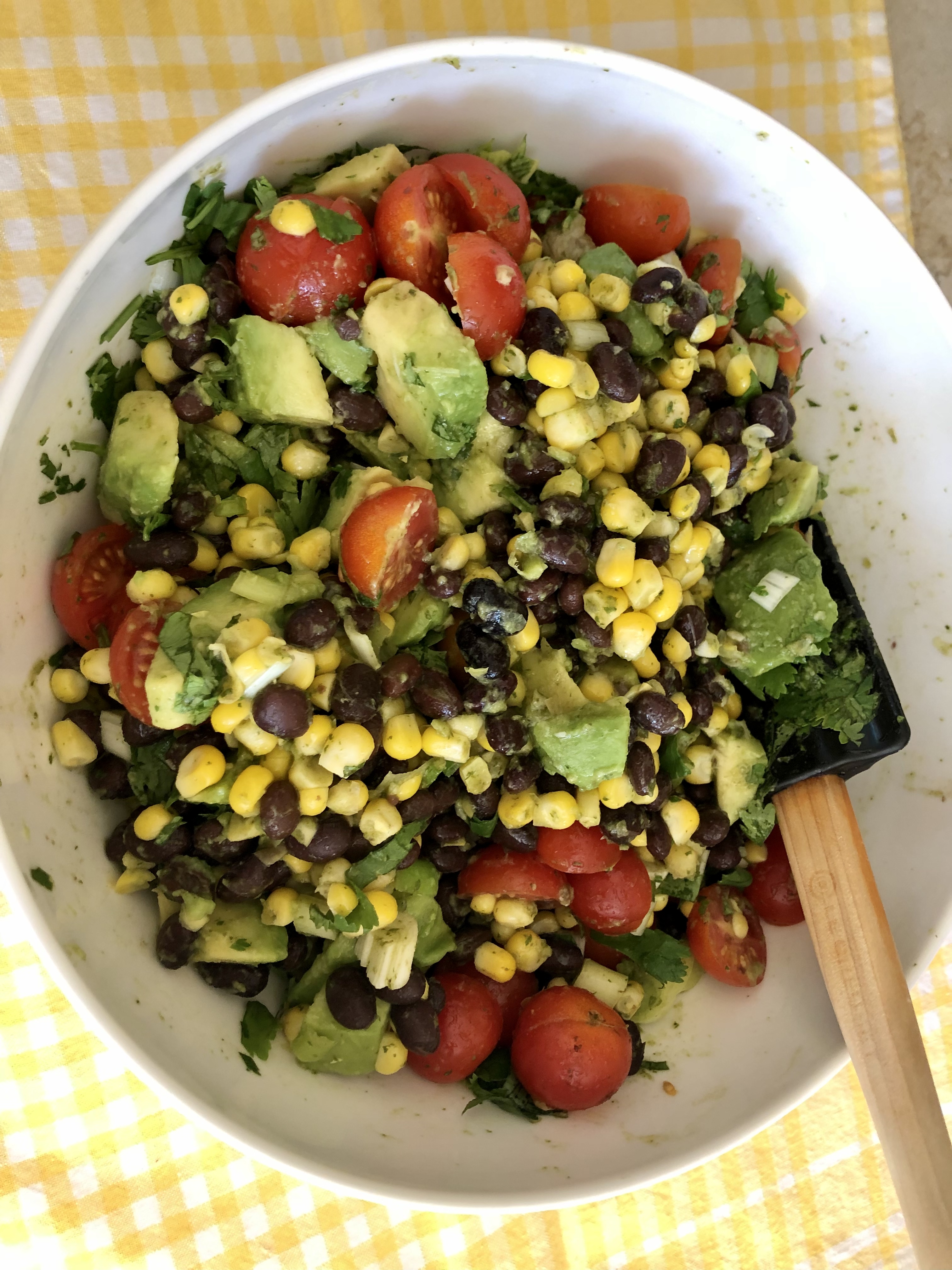 2. Next, add all the other ingredients and mix to combine. Check seasoning and adjust if necessary. Feel free to make any appropriate additions, such as a finely chopped jalapeño pepper or a scattering of feta-type cheese.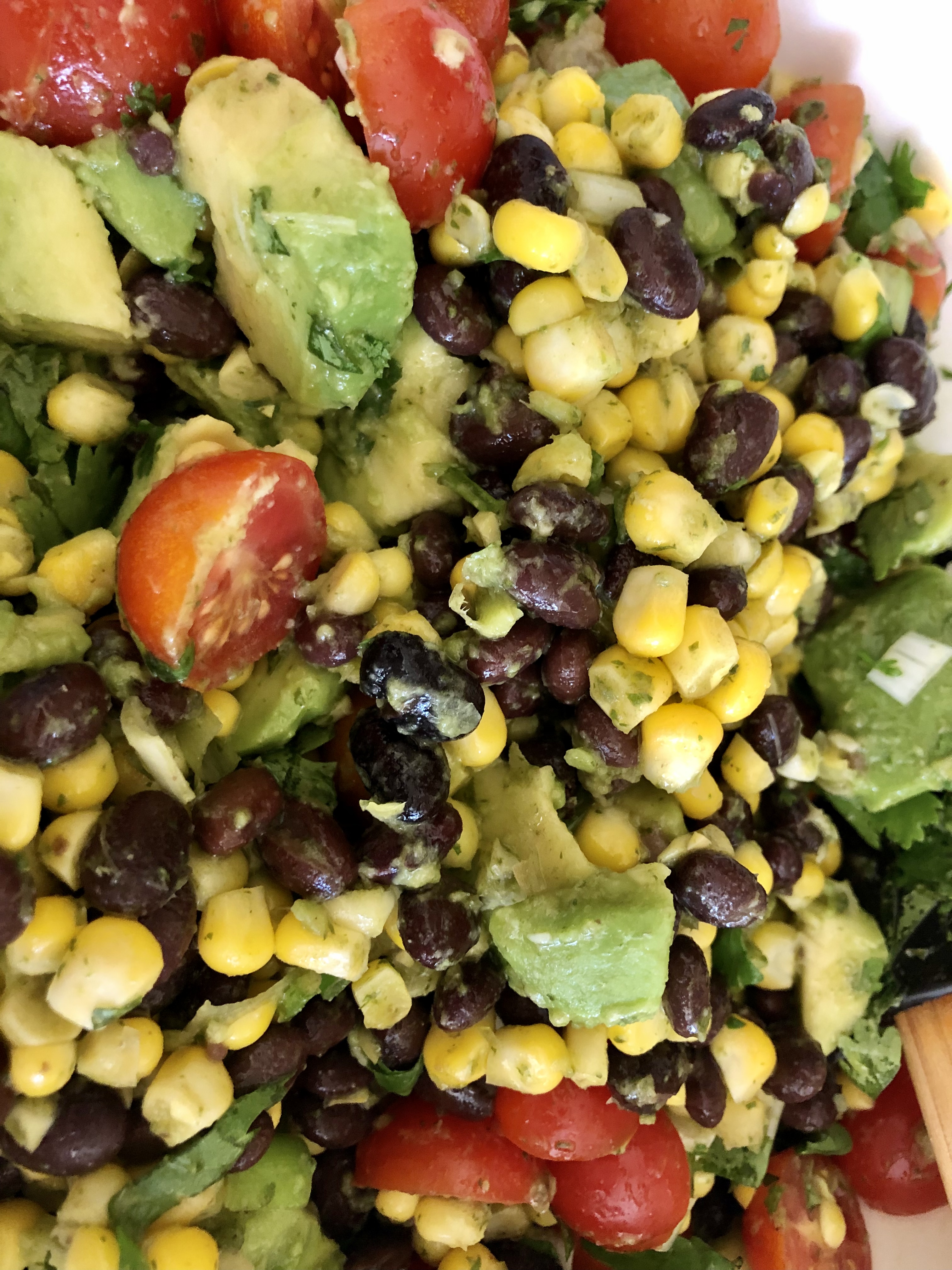 3. Let the salad stand for at least 30 minutes for the flavours to blend.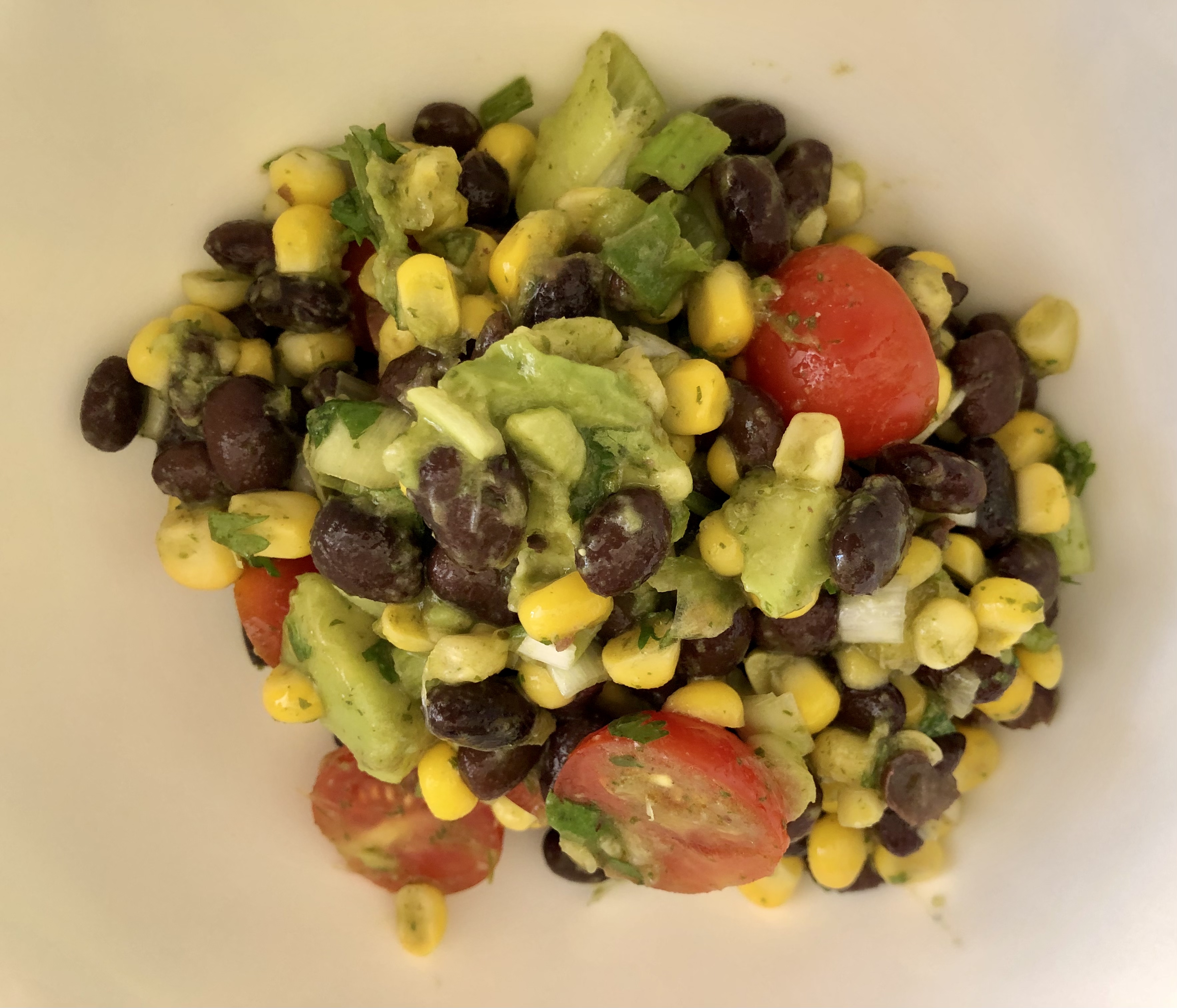 4. Serve at room temperature and enjoy!.