Trip to La Gaude
I'm returning to my posts about Villages Perchés (perched villages) because there are so many I've yet to cover. Today's village of La Gaude is another one of the sixteen villages grouped together by the Métropole Nice Côte d'Azur tourist department as the Route des Villages Perchés (Route of Perched Villages). The others are: Aspremont, Carros, Castagniers, Coaraze, Colomars, Duranus, Èze, Falicon, Lantosque, Levens, La Roquette-sur-Var, Saint-Blaise, Saint-Jeannet, Tourrette-Levens and Utelle. I've previously only covered Eze and Carros, so there are plenty more to write about.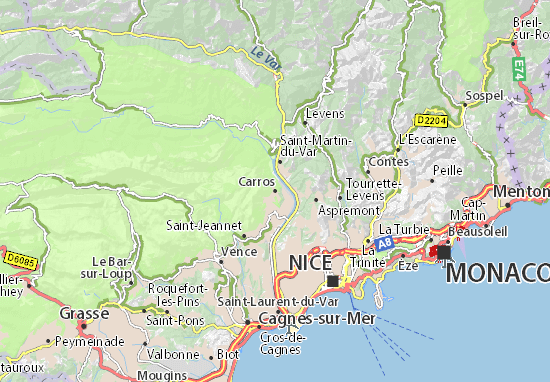 La Gaude is located on a small ridge under the Baous mountains, mid-way between Saint-Jeannet and Carros. Set in generous mediterranean vegetation, this once agricultural village is today a pleasant residential area brimming with Provençal charm.
It's yet another village that I regularly cycle past but its old village is well worth a visit. Stroll down the narrow paved streets of the village to discover the housing stock's beautiful façades which have been sensitively restored.
Maybe you'll fall under the spell of the charm and provencal atmosphere of the village, in the same way as Marcel Pagnol, the famous, illustrious (and mythical) author/film maker who lived here for 30 years. Pagnol celebrated his birthplace and knew how to write about its different facets with emotion, humour and poetry.
A festival is dedicated to him each year where you can re-acquaint yourself with Jean de Florette, Manon des Sources, Le Chateau de ma Mere or even the Femme du Boulanger…….to mention his most famous works…
It's also worth dropping into the villages two prominent churches. Its 18th century Sainte-Victoire church and its later White Penitents' chapel Saint-Ange dedicated to Saint-Bernardin, which was beautifully restored by the painter-sculptor Alexis Obolensky and the master glassblower Alain Peinado.
Don't forget to visit the cultural centre La Coupole, to the south of the village, which houses an eco-museum (founded by famous Danish entomologist and filmmaker Ib Schmedes in 1988), a cinema, a theatre and hosts numerous exhibitions. There's also a restored Roman stele (stone monument) which is close to the Aurelian Way, the former Roman road that passes nearby the centre.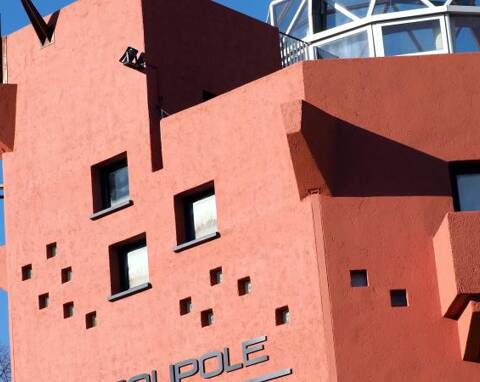 If you're feeling energetic, climb the Baou de la Gaude, take your time to admire the panoramic view of the Côte d'Azur, and one of the oldest and biggest Daumas oak trees in France which is over 500 years old.
The village's history
After the Saracen attacks in 9th century, the inhabitants of the nearby and higher village of Saint-Jeannet descended to the more fertile and less rugged La Gaude area which was first mentioned as La Gauda back in 1075. Shortly thereafter the village was burned down for becoming a Cathar stronghold. When the frontier became the nearby River Var, the village was again destroyed.
The village was wiped out by the plague in 15th century and abandoned until the late 16th century when it became an independent community in 1599, separate from Saint-Jeannet. Looting took place in 1704 and for five days in 1707. In 20th century, life in La Gaude was transformed by the arrival of piped water.
Modern day La Gaude is notable for two things. The IBM La Gaude research centre (the Centre d'études et de recherches IBM) was established in 1962 (architect Marcel Breuer) near La Gaude village. In the 1990s, it became a presentation centre for IBM Business Solutions. IBM left this site for another in Nice in 2015.
The entire site was bought in 2017 by private property development company Evergreen Hope SAS, which requested the building's registration as a Historic Monument, finally obtained in September 2020.
The other notable occupant is Fenocchio, a family-run ice cream manufacturer and retailer whose production facilities and a retail outlet are just down the road from IBM. When cycling past, it's incredibly tempting to stop here for a thirst-slaking sorbet.
All images courtesy of La Gaude Tourist Office