Postcard from Budapest: Our Hungarian Christening
I've been spreading out the posts from our previous trip in late September/early October. After a few days in Peschiera and Pordenone, we drove through Slovenia to Budapest for the real purpose of our trip: the christening of our god-children.
We much enjoyed the drive through Slovenia which has such beautiful countryside – perfect for riding one's bike! We've previously visit its capital Ljubljana but today we had no time to tarry, we were on a mission to reach Budapest and our hotel before dark. We made excellent time, even with our lunchtime stop at a massive hotel just off the motorway where we had a superb meal, easily the best one we ate in Hungary.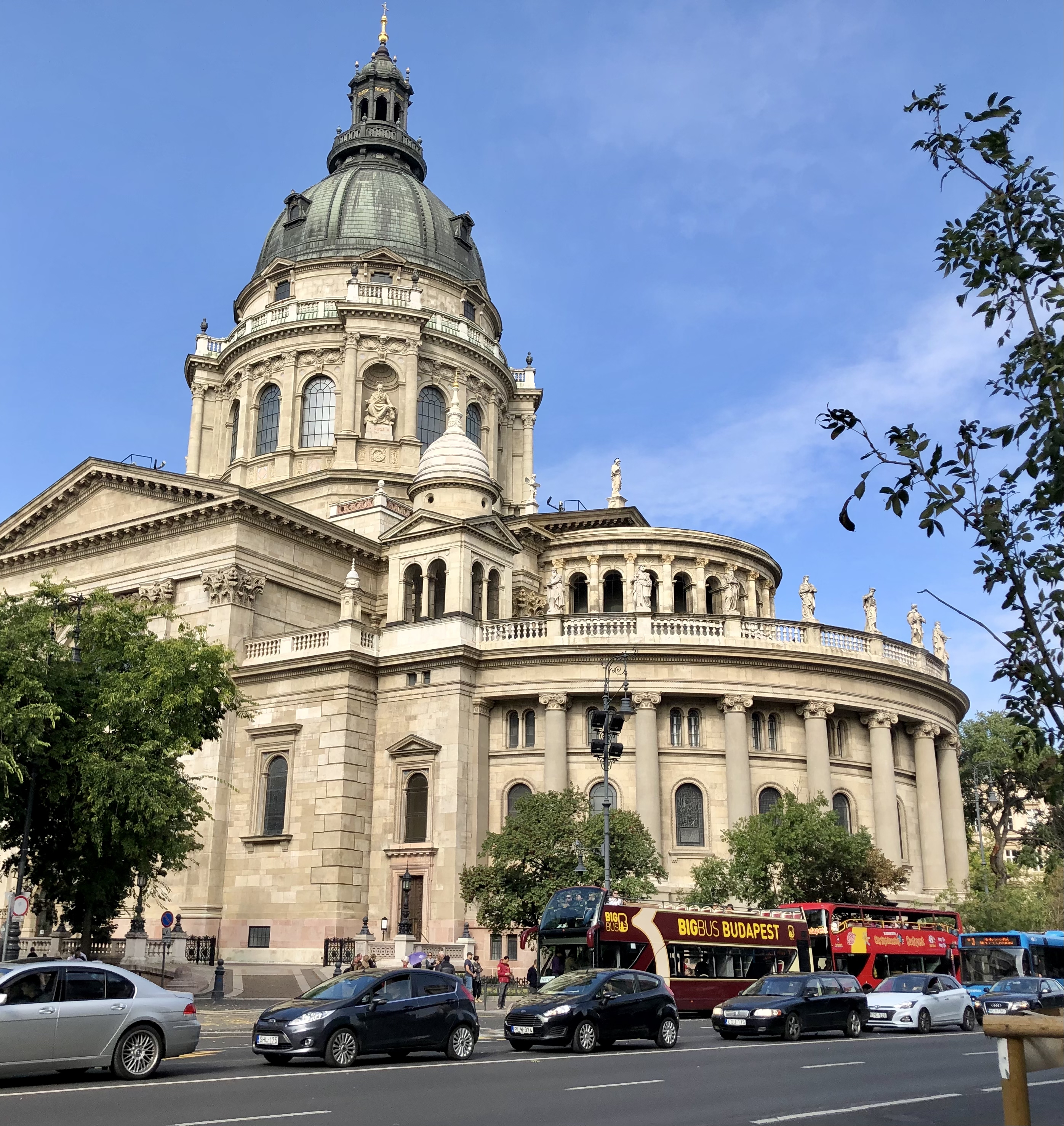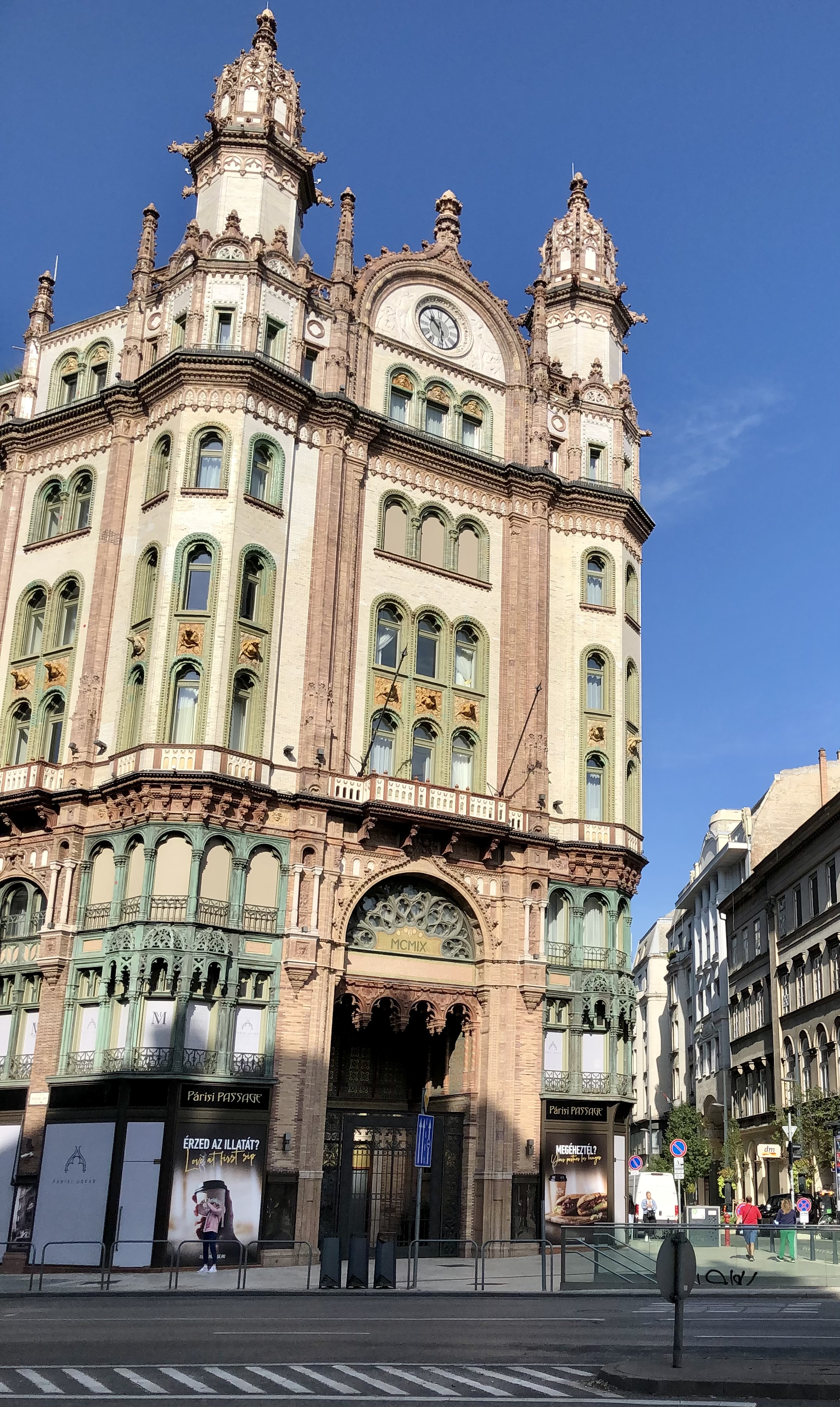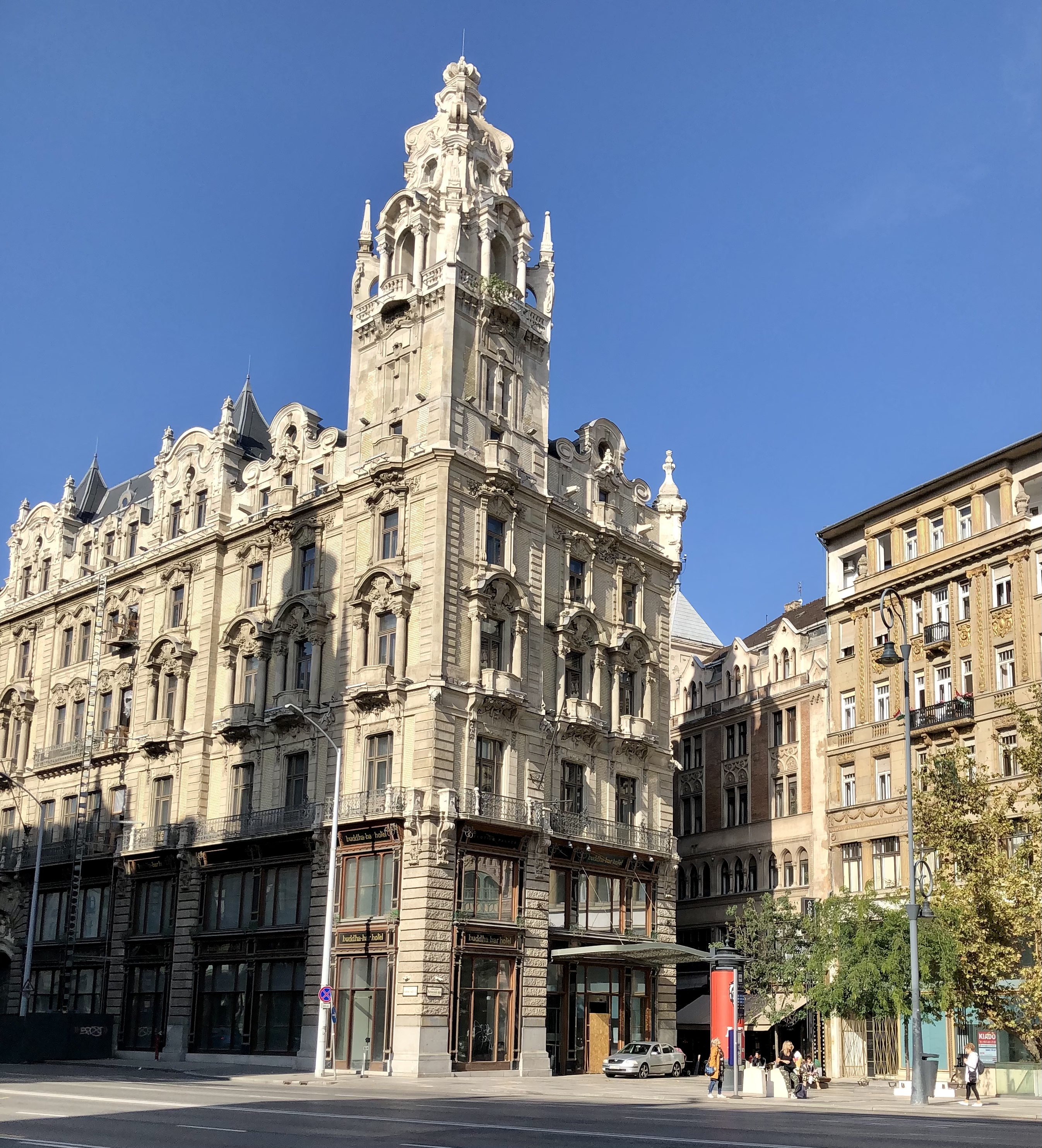 The renovation of its fabulous architectural heritage is continuing in Budapest meaning that many roads are impassable which kind of sent our GPS system into meltdown. Nonetheless, we found the hotel before dark, scored a double upgrade and we soon settling in and unpacking.
We noted that while the staff in the hotel were wearing masks no one else, other than us, was wearing them. Consequently, my beloved who knows plenty about the virus' transmission felt rather uncomfortable. However, he really needn't have worried because the massive hotel was probably less than 10% full and our suite was well away from anywhere and anyone else and easy to ventilate with its large windows opening onto an inner open courtyard.
With so few guests, and only hotel guests allowed to use the hotel's facilities, none of the hotels four restaurants were open but we enjoyed a pleasant light dinner in the hotel bar before retiring for a good night's rest in the room's gi-normous bed.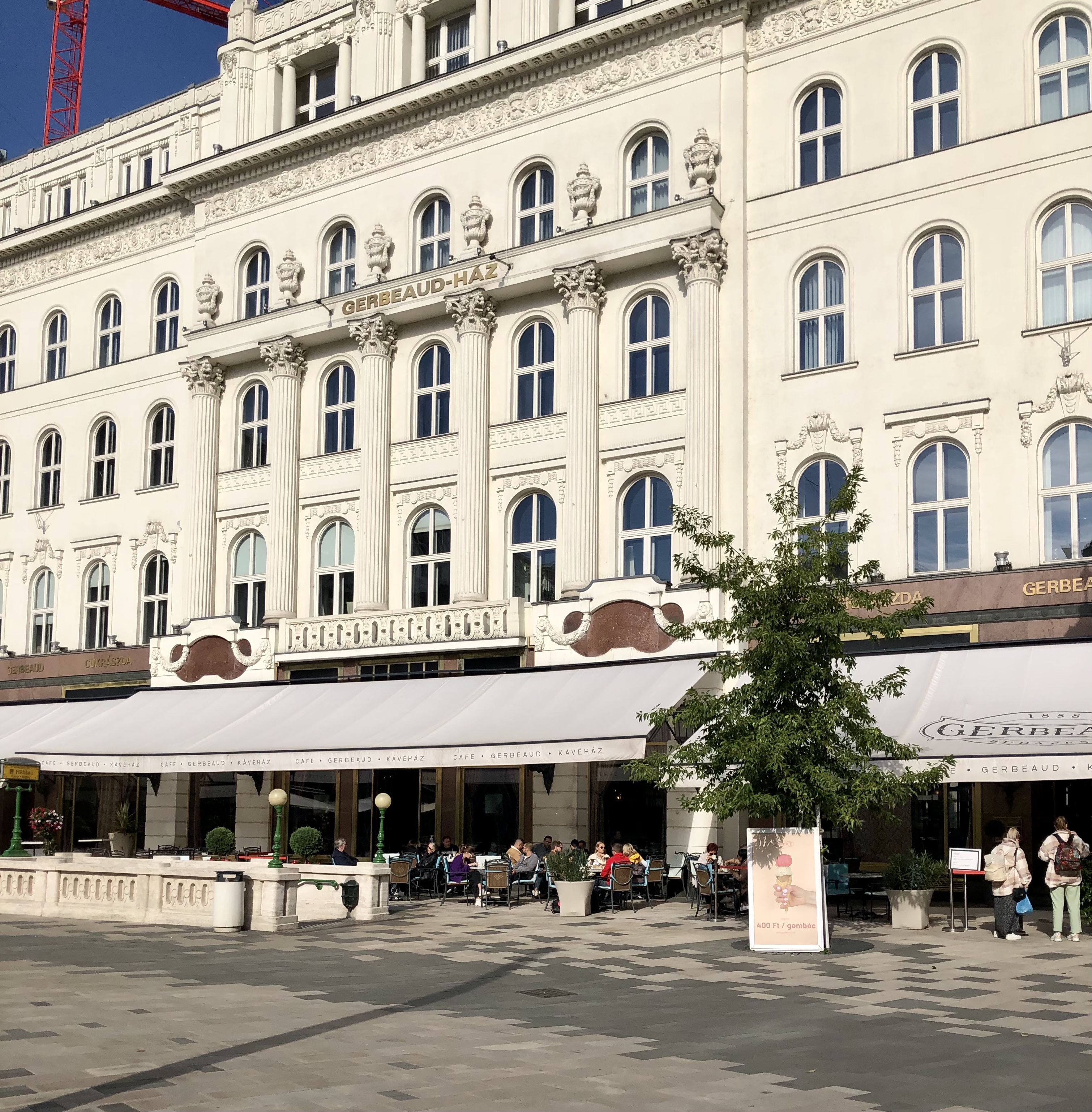 We were up bright an early the next day (Saturday) for a long walk around Buda. We didn't venture across the Danube into Pest. We found a nearby spot for an excellent breakfast, ample fortification for our wander around the sights, topped up with some coffee and cake in one of those delightfully old establishments. This wasn't our maiden trip to Budapest which I rather liken to a curate's egg – good in parts. However, one cannot deny it has some spectacular architectural treasures, and great cake.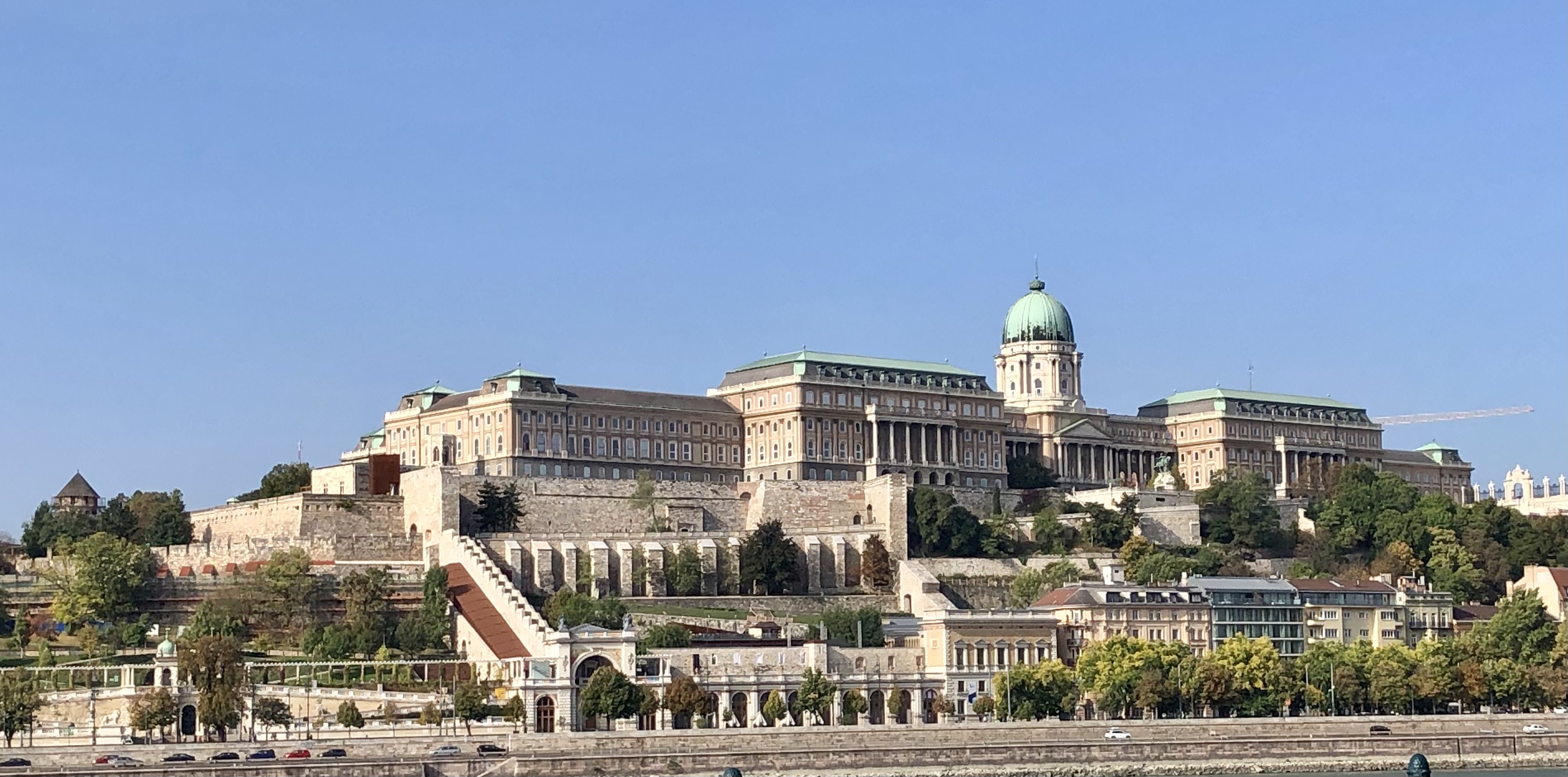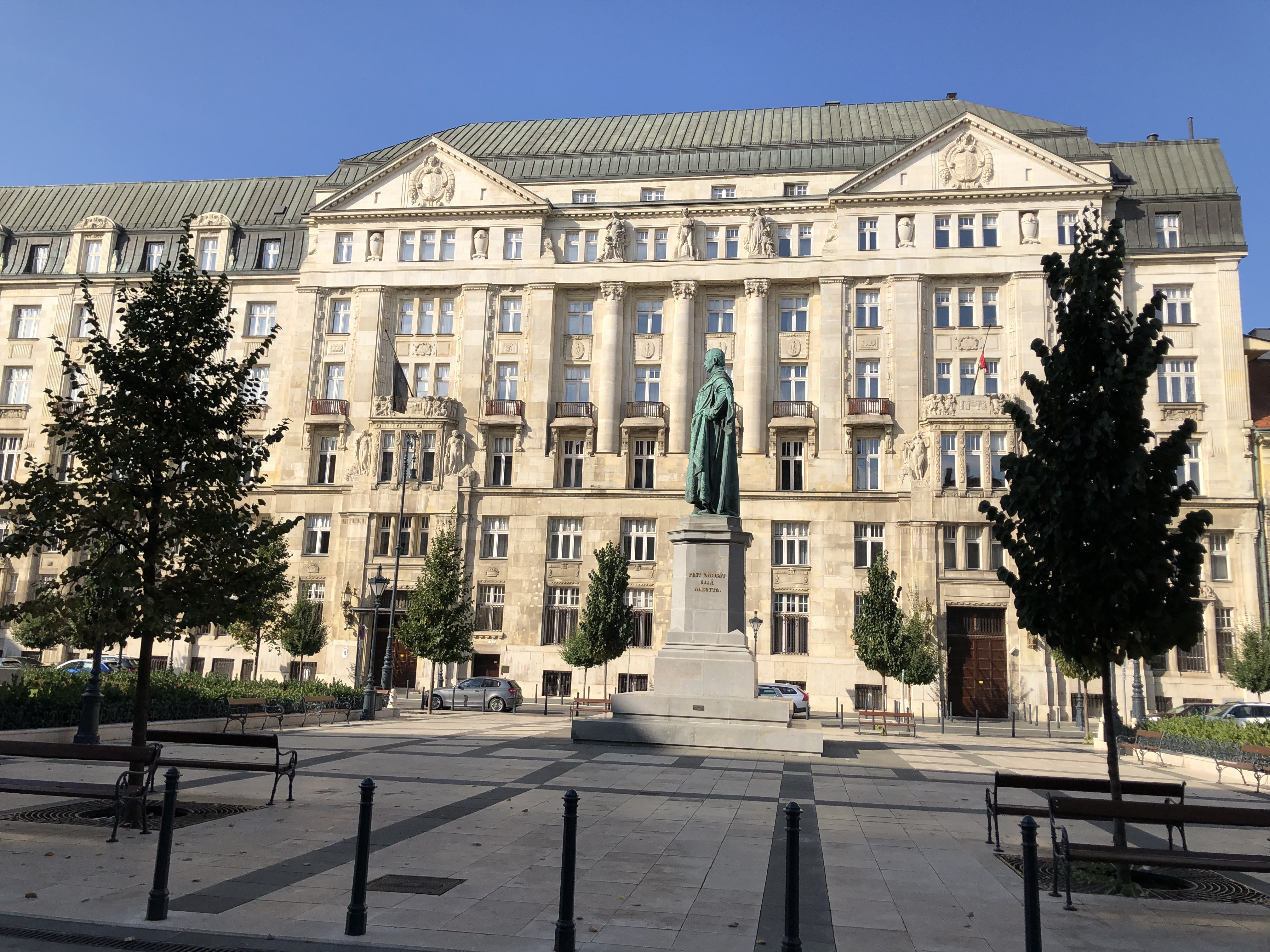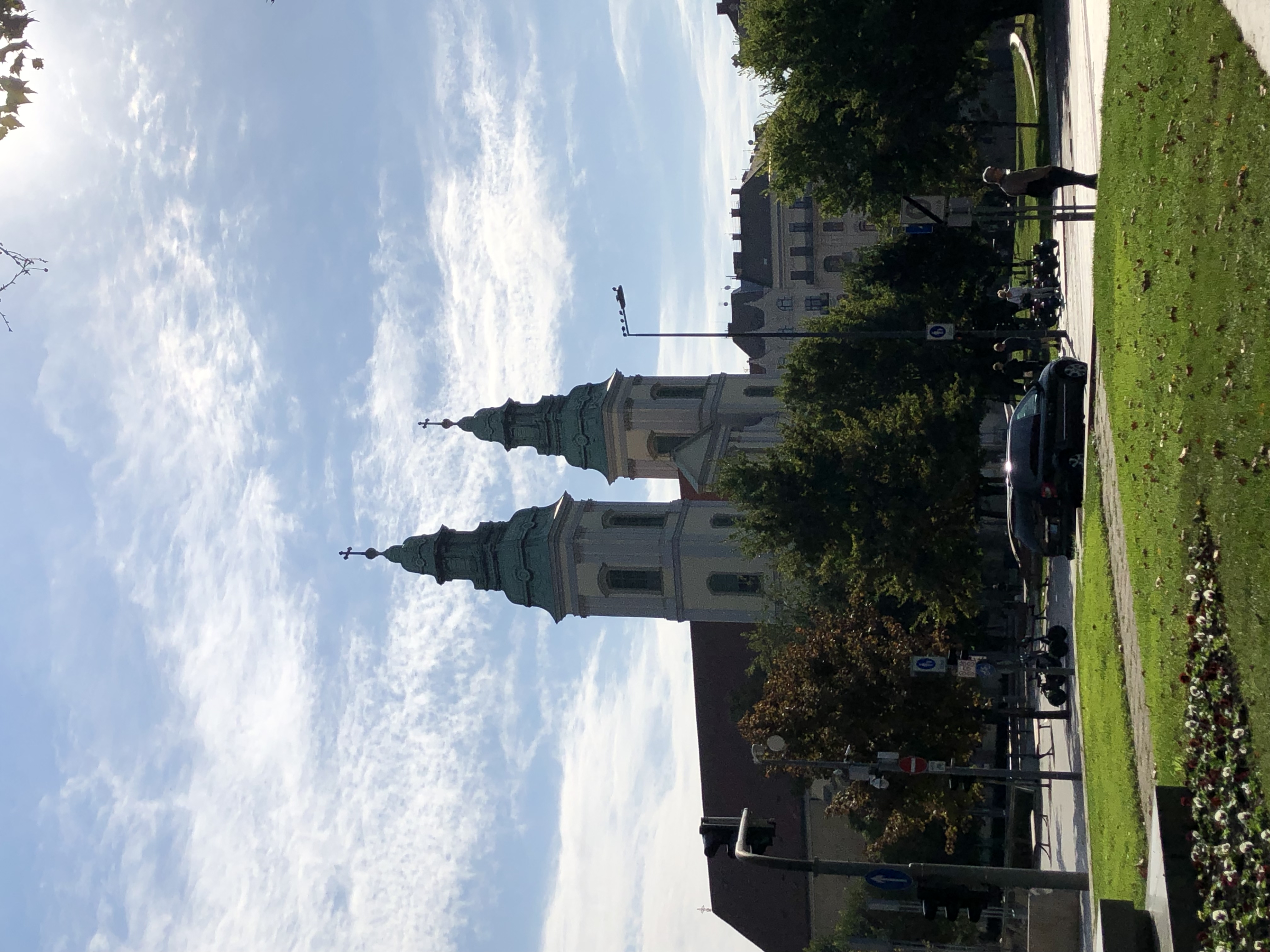 That evening we drove out to our friends' new home in the nearby suburbs. The house had been designed and built by her architect father to make the most of the site's shape and elevation. Frankly, it's a triumph with room for later expansion on a neighbouring site over which they have first refusal. We then retired to my friend's parents place nearby – another self-design and build – for a splendid Hungarian BBQ which involved a delicious home-made soup and copious quantities of champagne.
It was lovely to meet up with my Hungarian friend's family who always make us feel at home and the other god-parents, most of whom we remembered from the wedding. Having established the arrangements for the christening the following day, we called it a day and headed back to our hotel sated.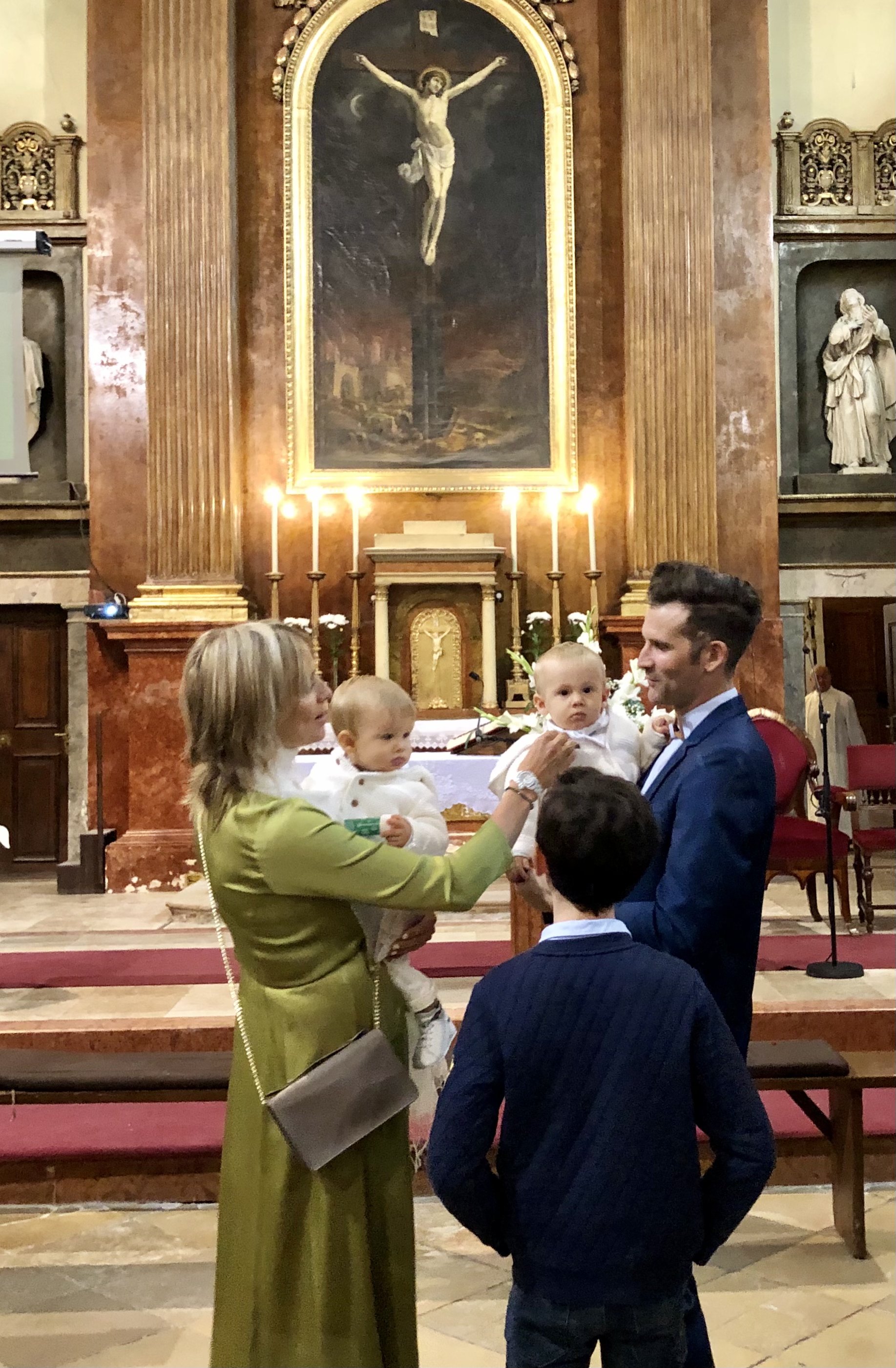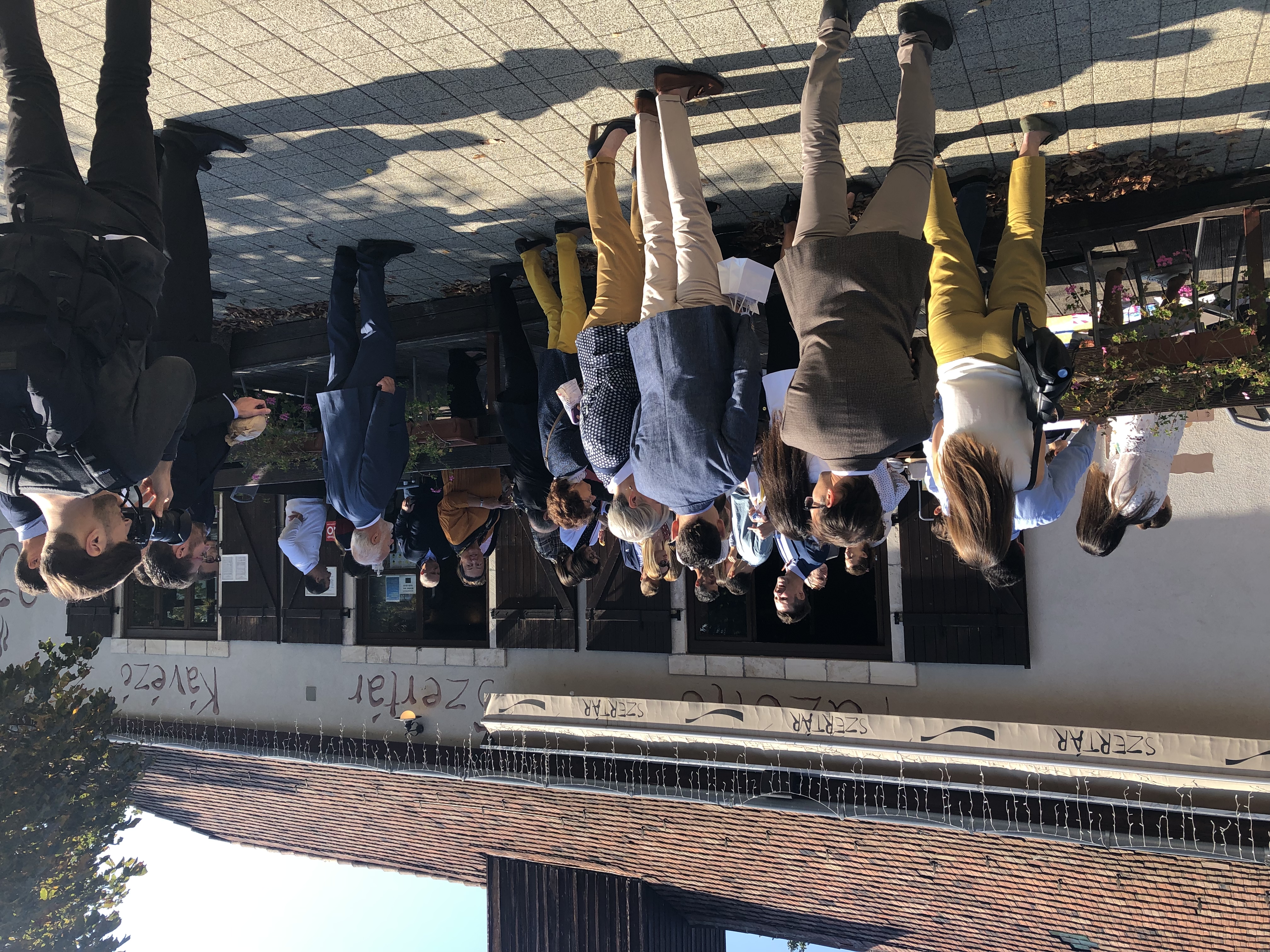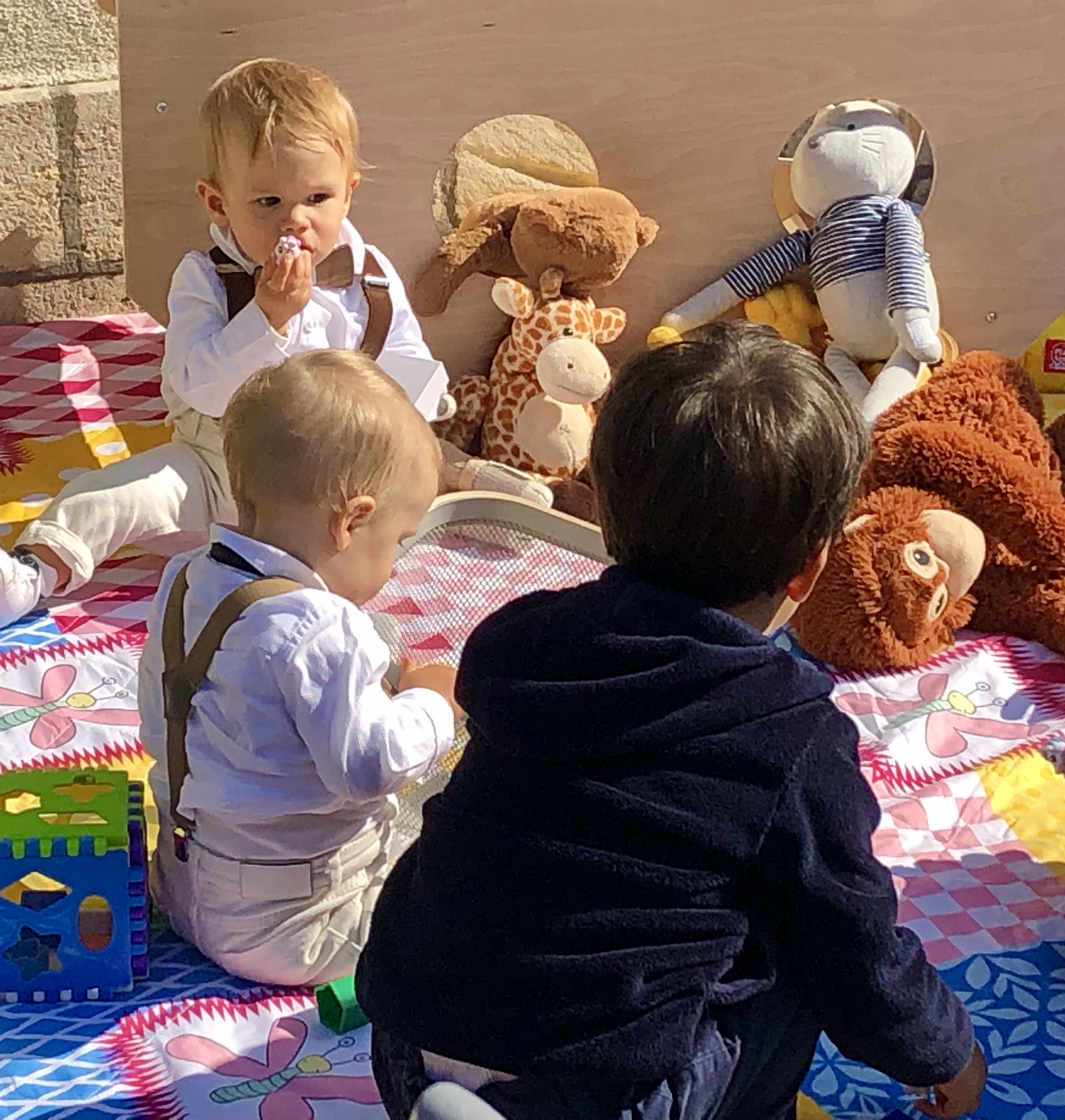 Sunday morning we ate breakfast in the hotel's cavernous dining room with a handful of other guests most of whom appeared to be part of a Viking cruise down the Danube. I remember my parents going on a few of these including the Danube, Rhine and Rhone. After breakfast we headed back to the burbs, congregating in the family restaurant opposite the church. We attended mass before the christening which was solely for the twins who appeared to find the whole experience fascinating. The priest seemed less than impressed with their given names and kept referring to them by their second names.
After the blessedly brief ceremony, held all in Hungarian, we retired once more to the family restaurant for lunch. Catering for a crowd is never easy particularly one containing a lot of largely plant-based eaters. Let's just say that I was glad I'd eaten a hearty breakfast and leave it at that. The party broke late afternoon and we returned to our hotel and another meal in the bar.
I'm quite sure that over the years we'll be enjoying plenty more trips to Budapest to check on our god-children. The following morning we returned to our Saturday breakfast spot before checking out and driving to Graz in Austria, a place we'd never before visited.