The Musette: Leek and potato galette
I  love galettes. This is largely because I'm not great at rolling out pastry but it doesn't matter with a galette. The more rustic it looks the better it tastes! These are quick and easy, deal for unexpected guests. You can make 4 individual galettes (my preference) or one big one.
Ingredients (serves 4)
Dough:
Filling:
1 tbsp olive oil, plus more for drizzling

1 large leek, white and pale-green parts only, halved lengthwise, thinly sliced
115g (4 oz) fresh goat cheese
5 tbsp double (heavy) cream
2 confit garlic cloves, finely chopped
sea salt and freshly ground pepper, to taste

4 

tbsp coarsely chopped dill, divided, plus sprigs for serving

2 large waxy potatoes, thinly sliced

1 large organic egg, beaten to blend

1 tsp crushed pink peppercorns, for serving (optional)
Method
1. To make the dough, pulse pistachios in a food processor until coarsely ground. Add flour, salt and sugar and pulse to combine. Add butter and pulse just until a coarse meal forms. With motor running, gradually stream in 120ml (½ cup) iced water and process until dough comes together. Transfer dough to a work surface; form into a ball, then flatten into a disk. Wrap in cling film (plastic wrap) and chill for at least 30 minutes.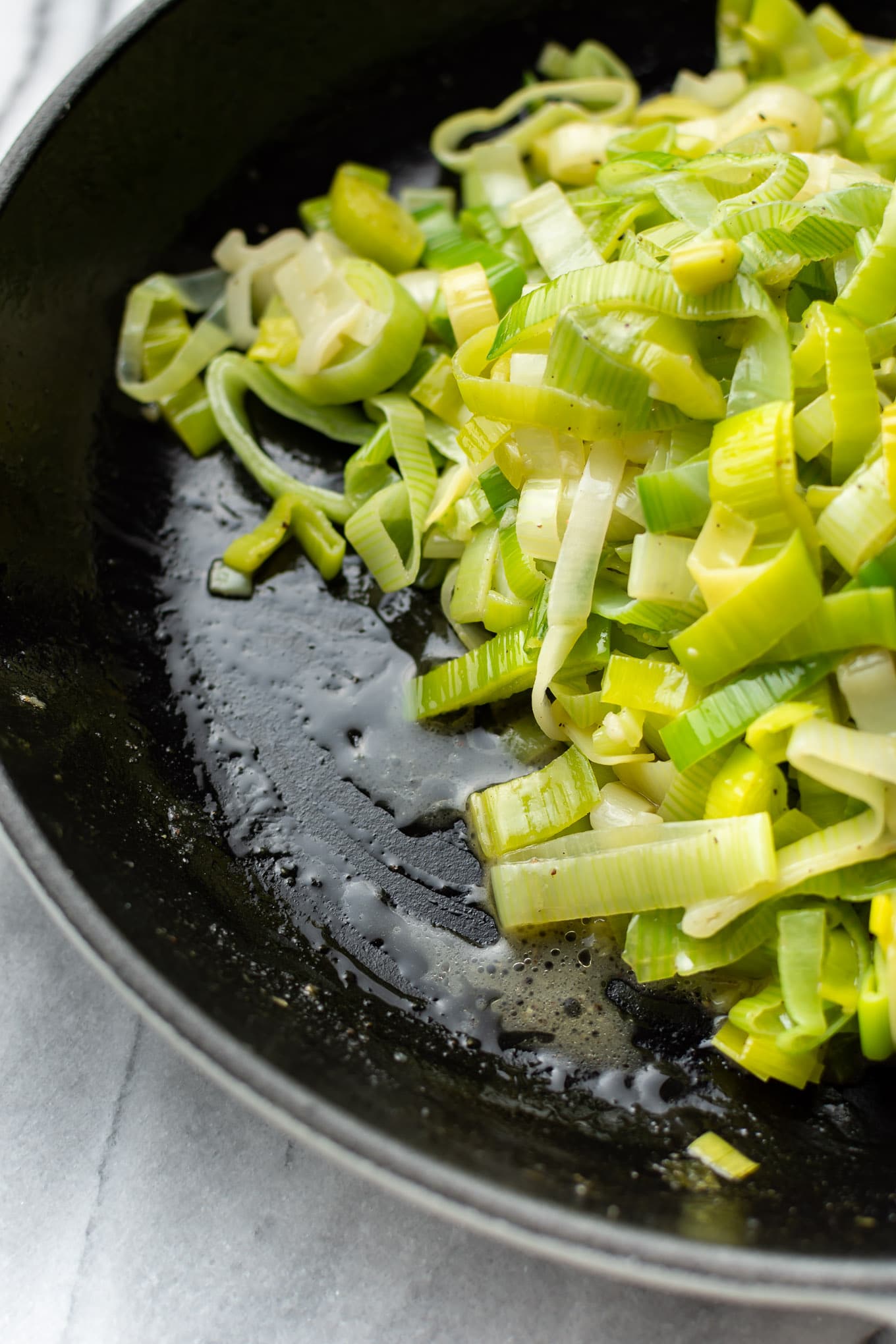 2. Preheat oven to 200ºC/fan 180ºC/400ºF/gas mark 6. Heat 1 tbsp oil in a small frying pan (skillet) over medium-low heat. Cook sliced leek, stirring occasionally, until softened but without taking on any colour, about 5-10 minutes. Transfer to a plate.
3. Mix goat cheese, cream and garlic in a medium bowl to combine; season with salt and black pepper.
4. Divide the dough into 4 pieces. Roll out each piece of dough on a lightly floured surface to an approx. 20cm (8″) round; transfer to a greaseproof (parchment) lined baking tray. Using an offset spatula, spread one-quarter of goat cheese mixture over each piece of dough, leaving a 3cm (1″) border.
5. Scatter 1 tbsp dill evenly over each one, then top with a thin layer of potato slices. Drizzle with oil; season with salt. Now scatter one-quarter of leeks over potatoes. Fold edges of dough over filling, tucking and overlapping slightly as needed. Brush edge of each galette dough with beaten egg.
6. Bake galettes until crusts are golden brown and potatoes are soft, 30–40 minutes. Drizzle with olive oil and top with dill sprigs. Sprinkle with pink peppercorns, if using; season with salt and black pepper.