Postcard from Paris: Part II
Yesterday's Part I covered the first half of our recent trip to Paris. Today, I'll explain about the remaining three days and later I'll cover the museum visits in greater detail.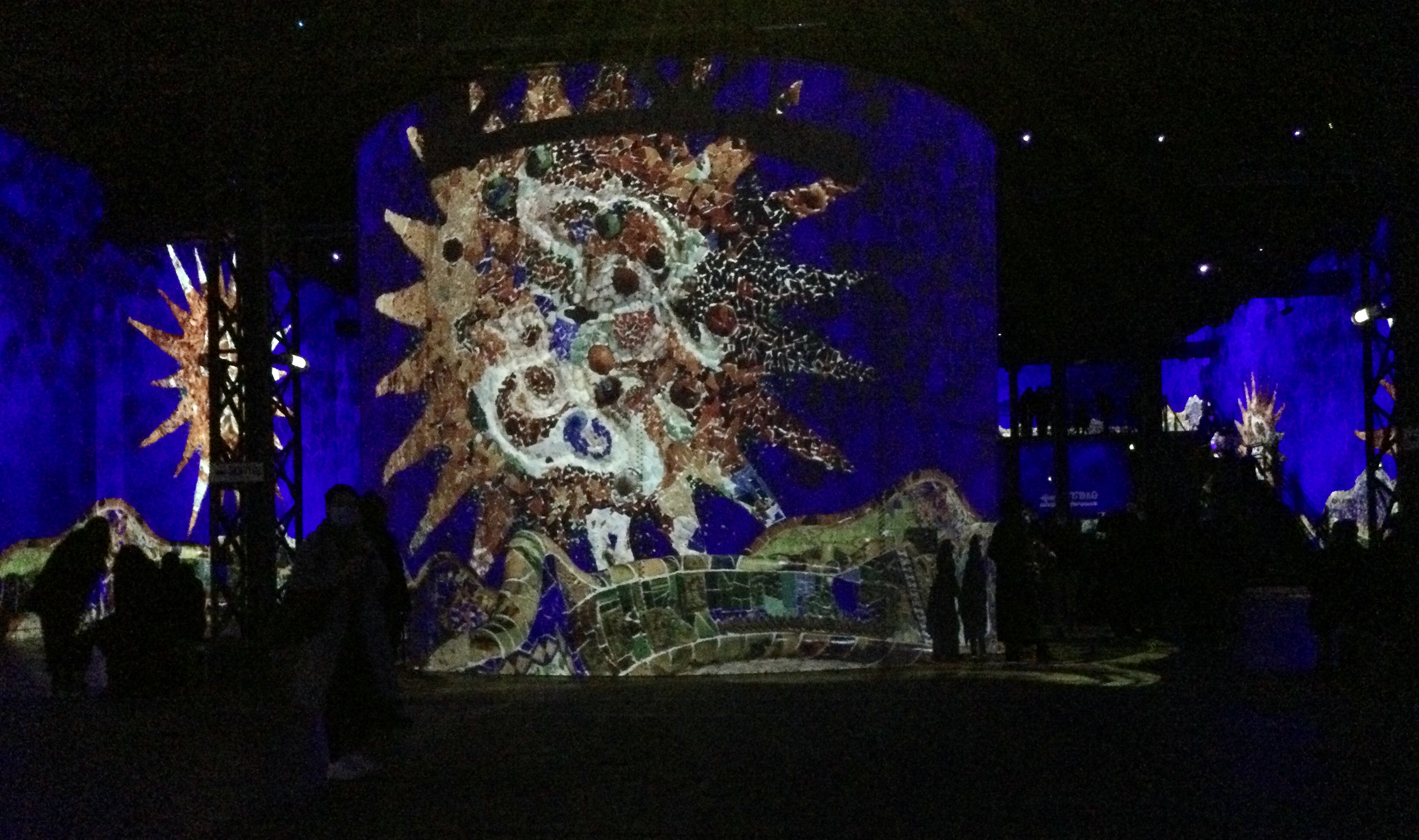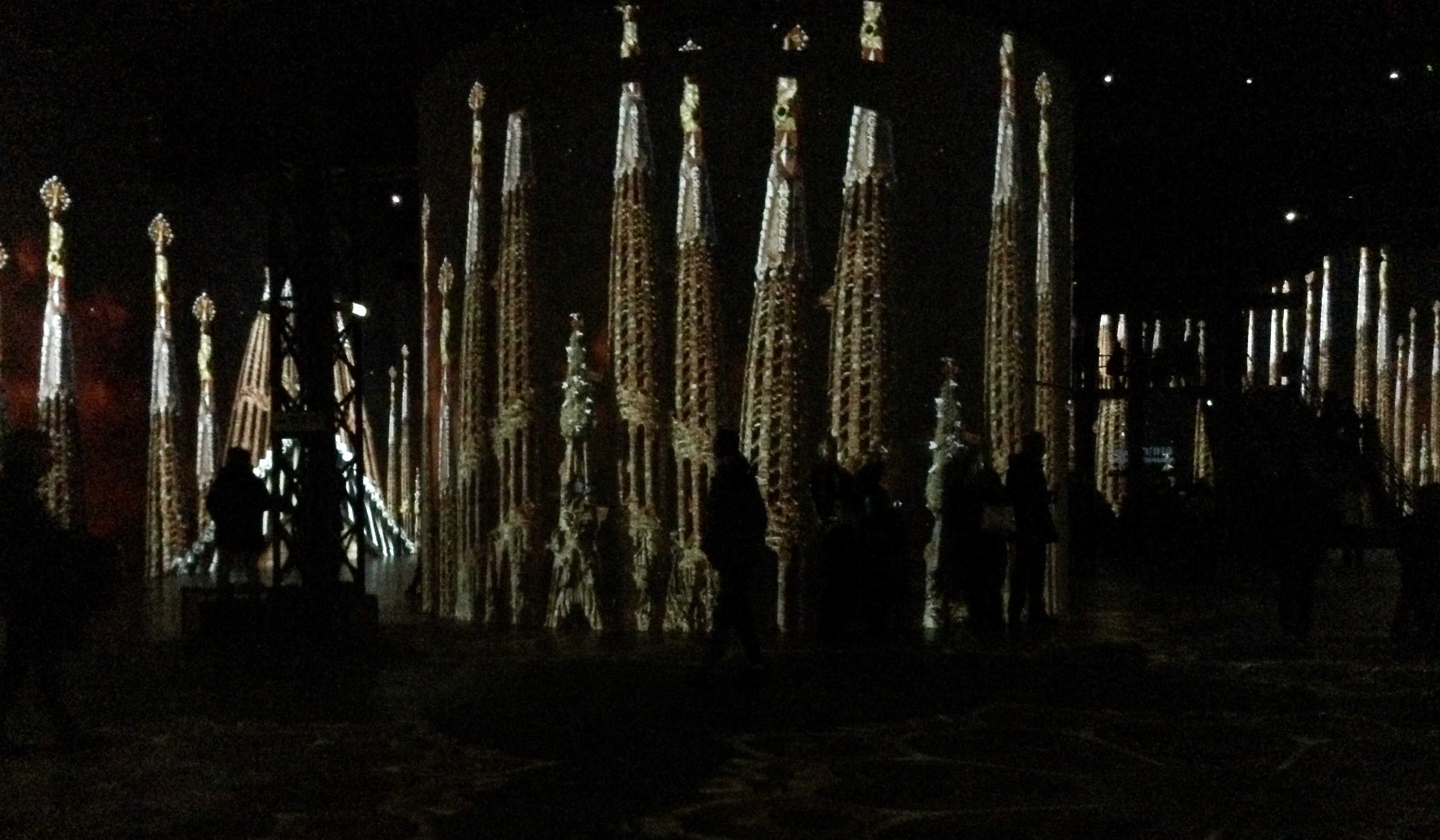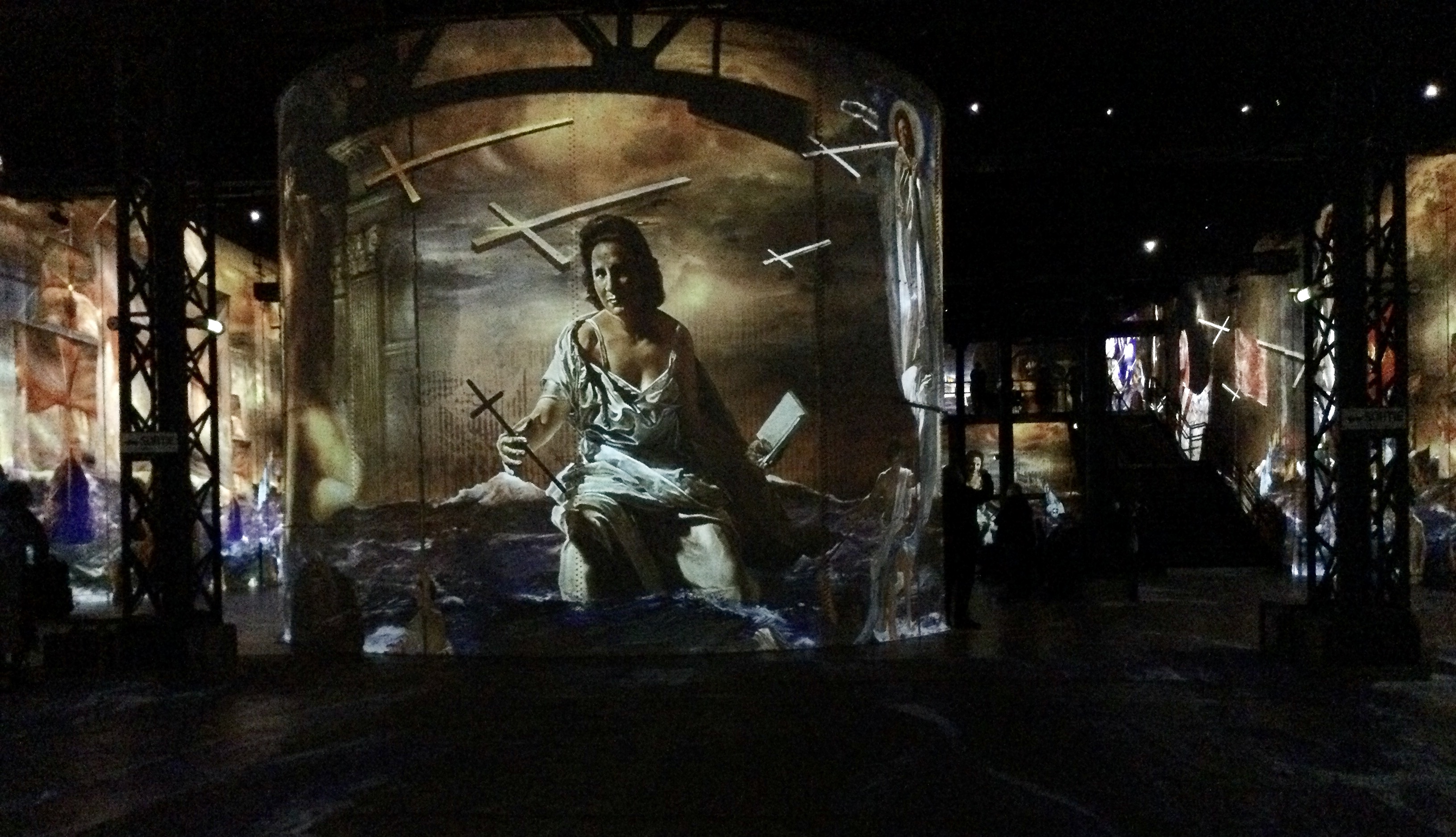 Thursday morning we visited l'Atelier des Lumières to see its immersive experience featuring Salvador Dali and Antoni Gaudi, both Catalans. This was our third visit and we find it's best to arrive when the atelier opens and grab a seat  – there are only a few – with a grandstand view. We generally watch both shows which last about an hour, twice. Not so much to get our money's worth but to ensure we've not missed anything.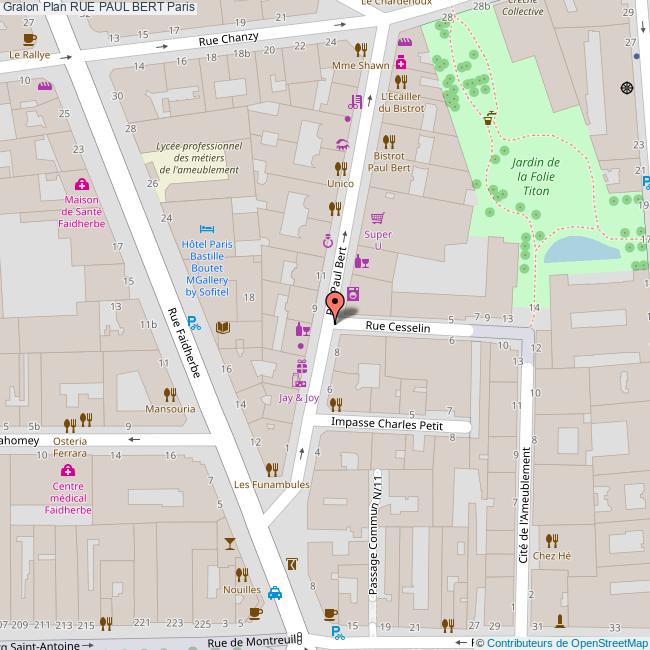 The Atelier is in 11th which means we lunch in nearby Rue Paul Bert. We've previously lunched in the Bistro Paul Bert which was unexpectedly closed but, no matter, we ate at its sister fish restaurant which was open: oysters, lobster and Champagne  – all my favourites! Thereafter we headed on the metro for the Palais des Congrès and the annual French dental exhibition to catch up with a few clients. I know, what can I say, I lead such an exciting life!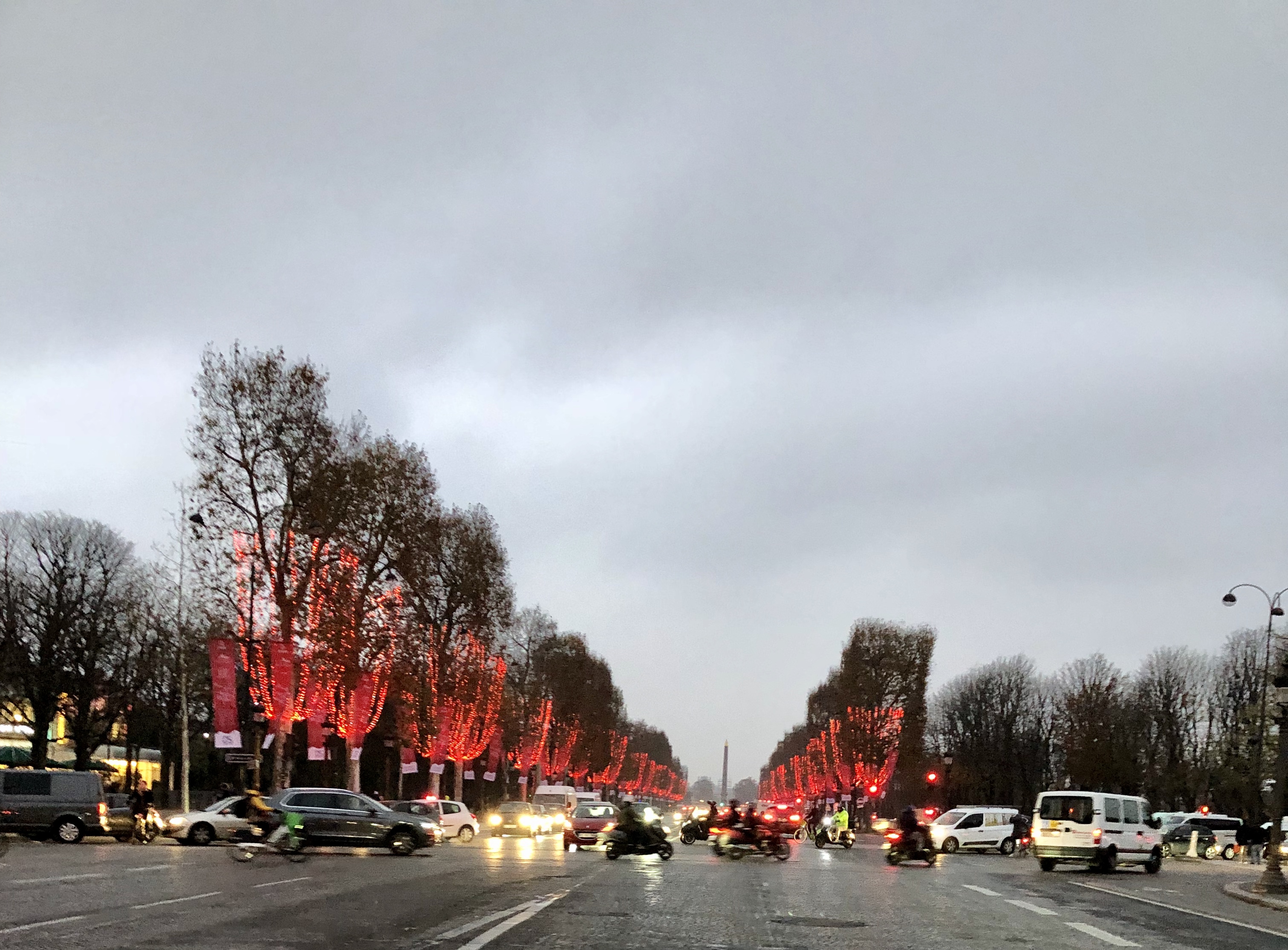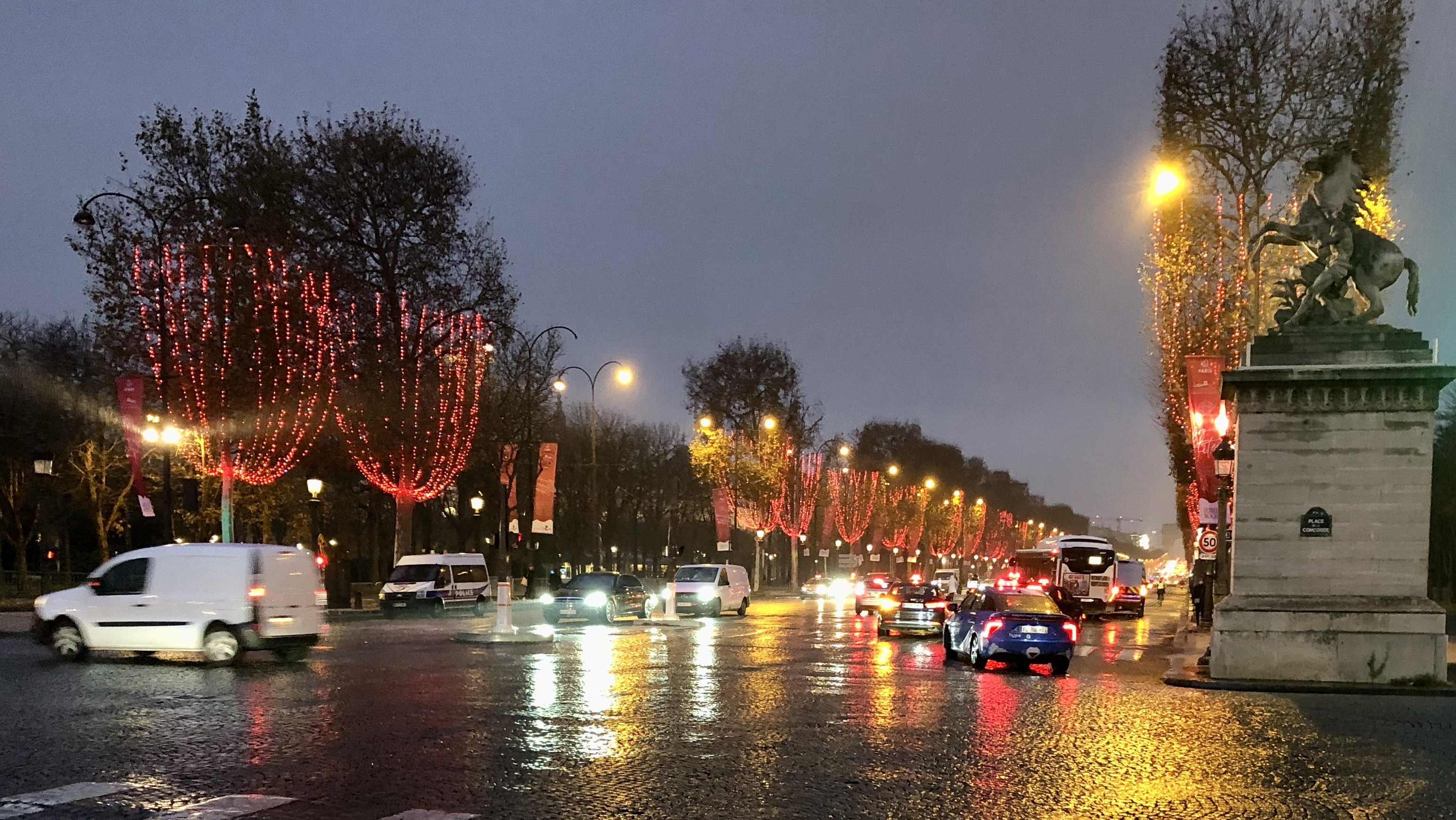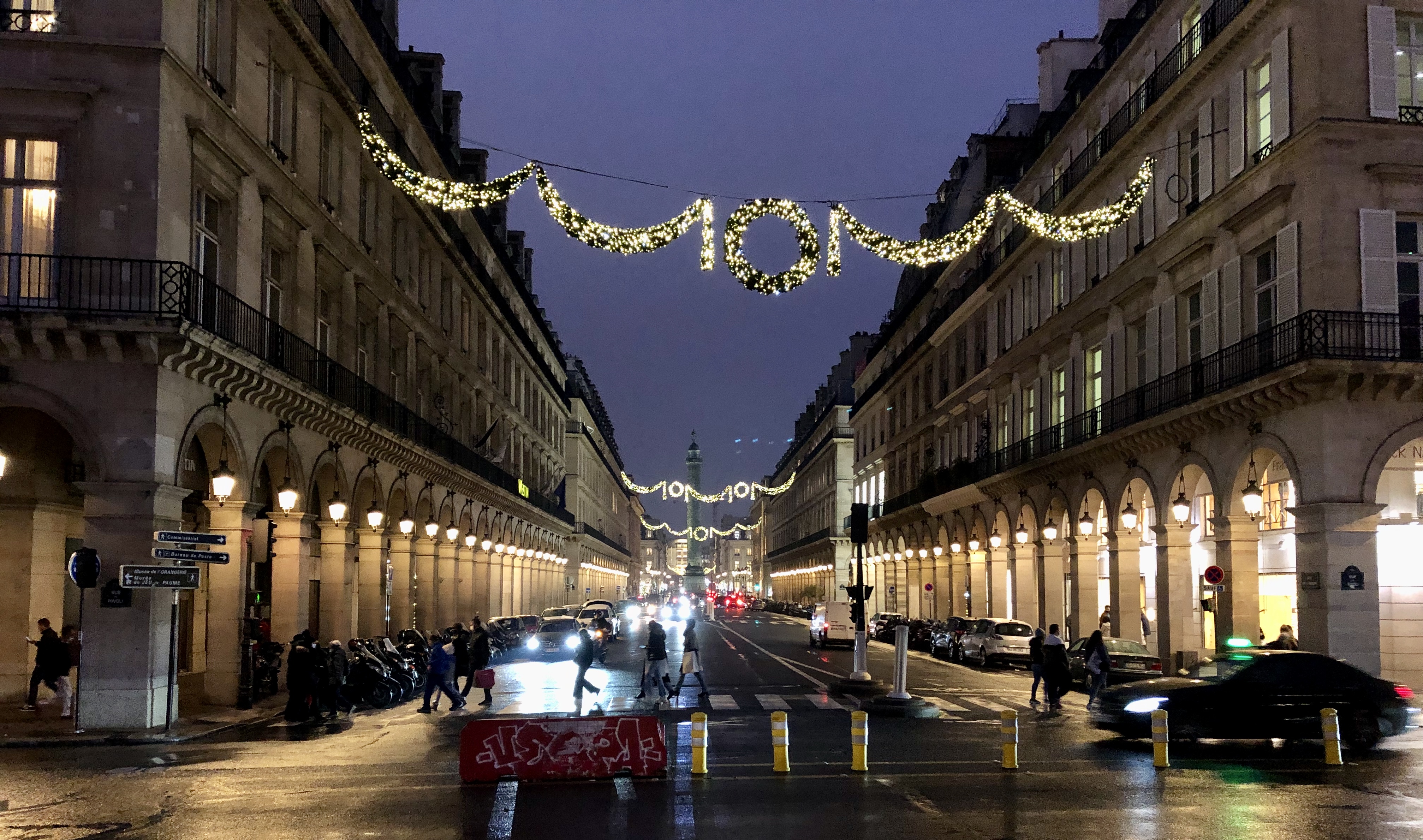 When we left the Palais it was dark and had started to rain so we returned to the hotel on the metro but not before stopping off to enjoy the Christmas lights on the Champs Elysées.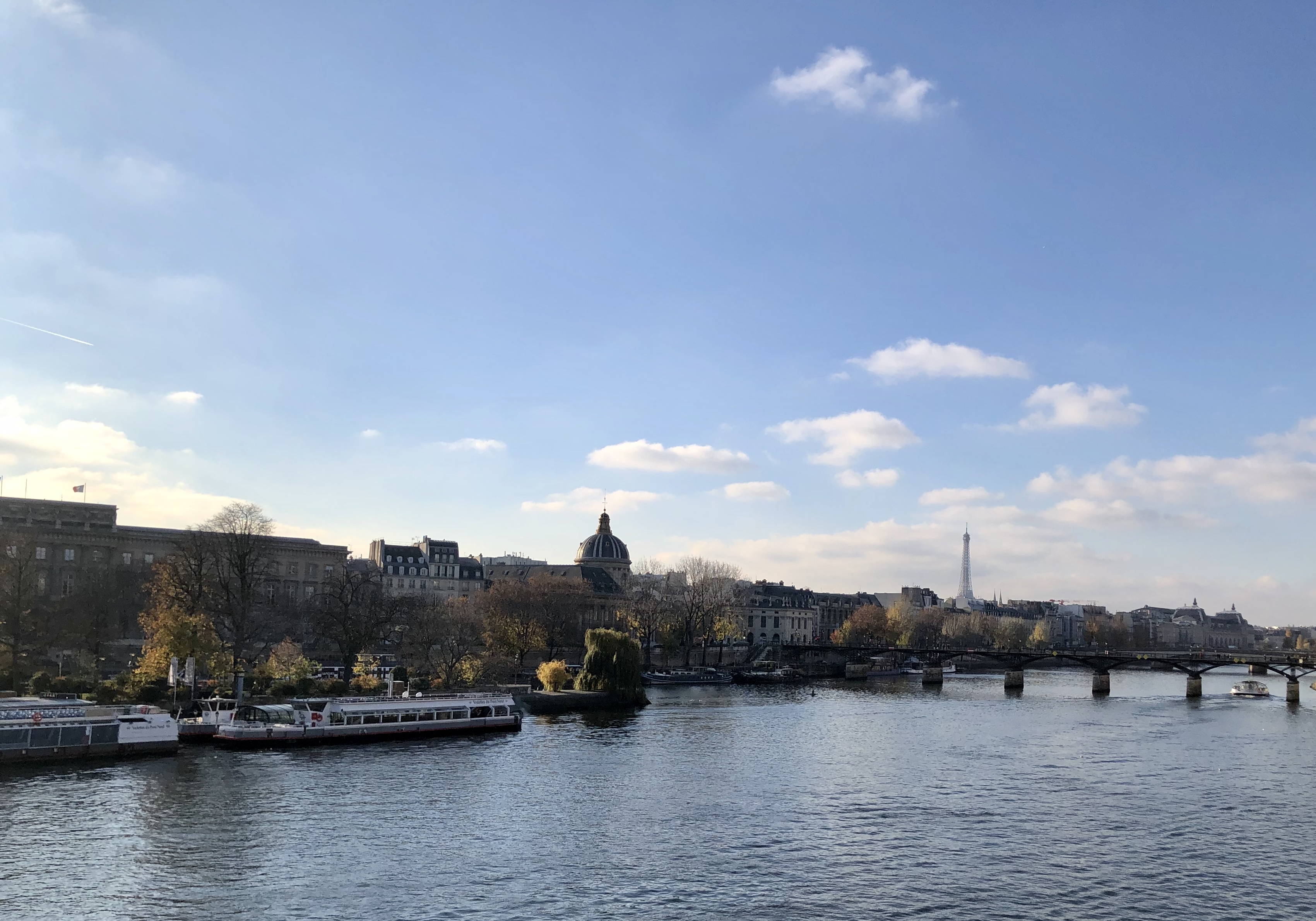 Friday we visited the Musée d'Orsay, the one museum we visit most often on our trips to Paris and which I have previously written about. It's always a pleasure. On our way to lunch at the Hôtel de Crillon, we popped into a small photographic exhibition featuring black and white portrait photos taken by Annie Liebovitz – well worth the detour.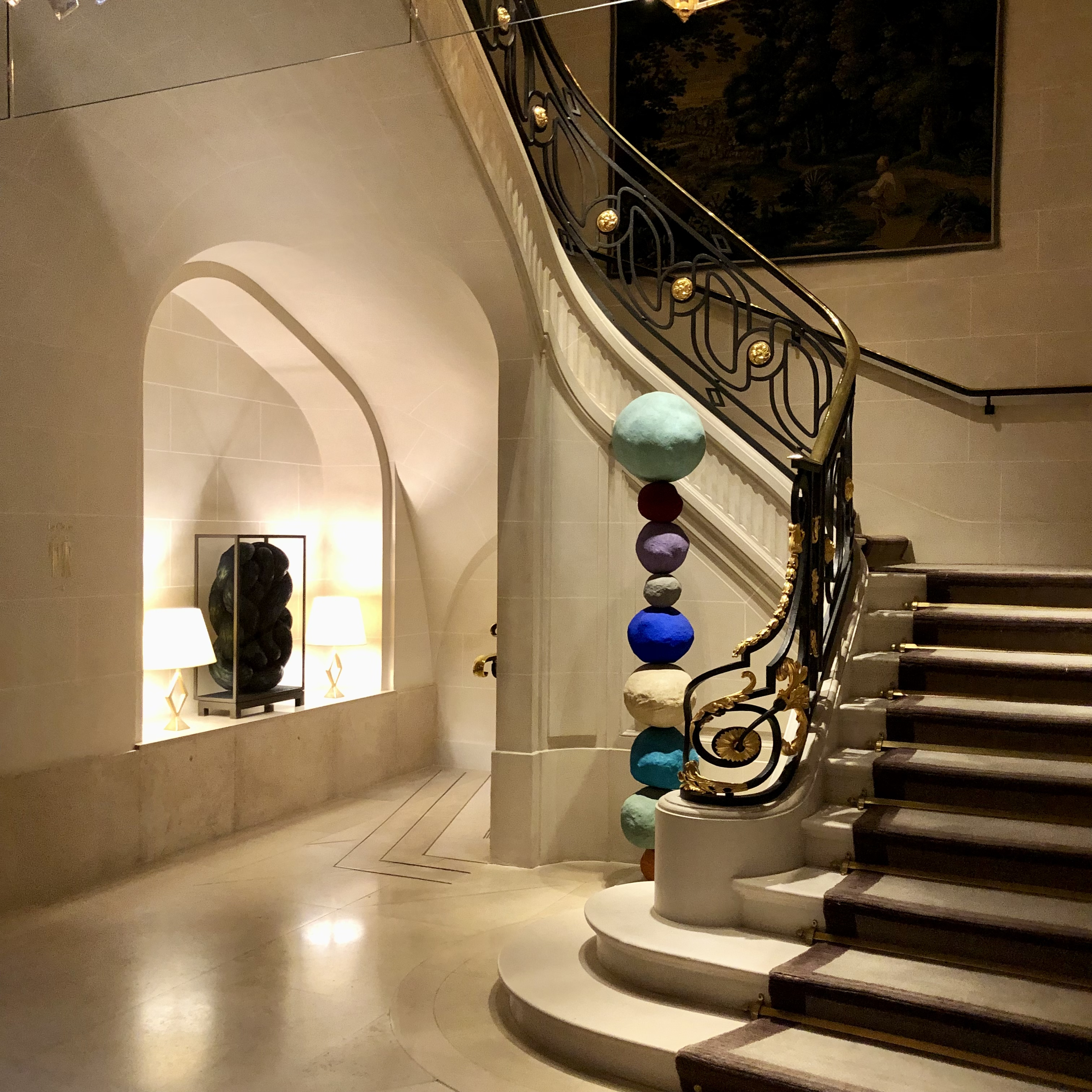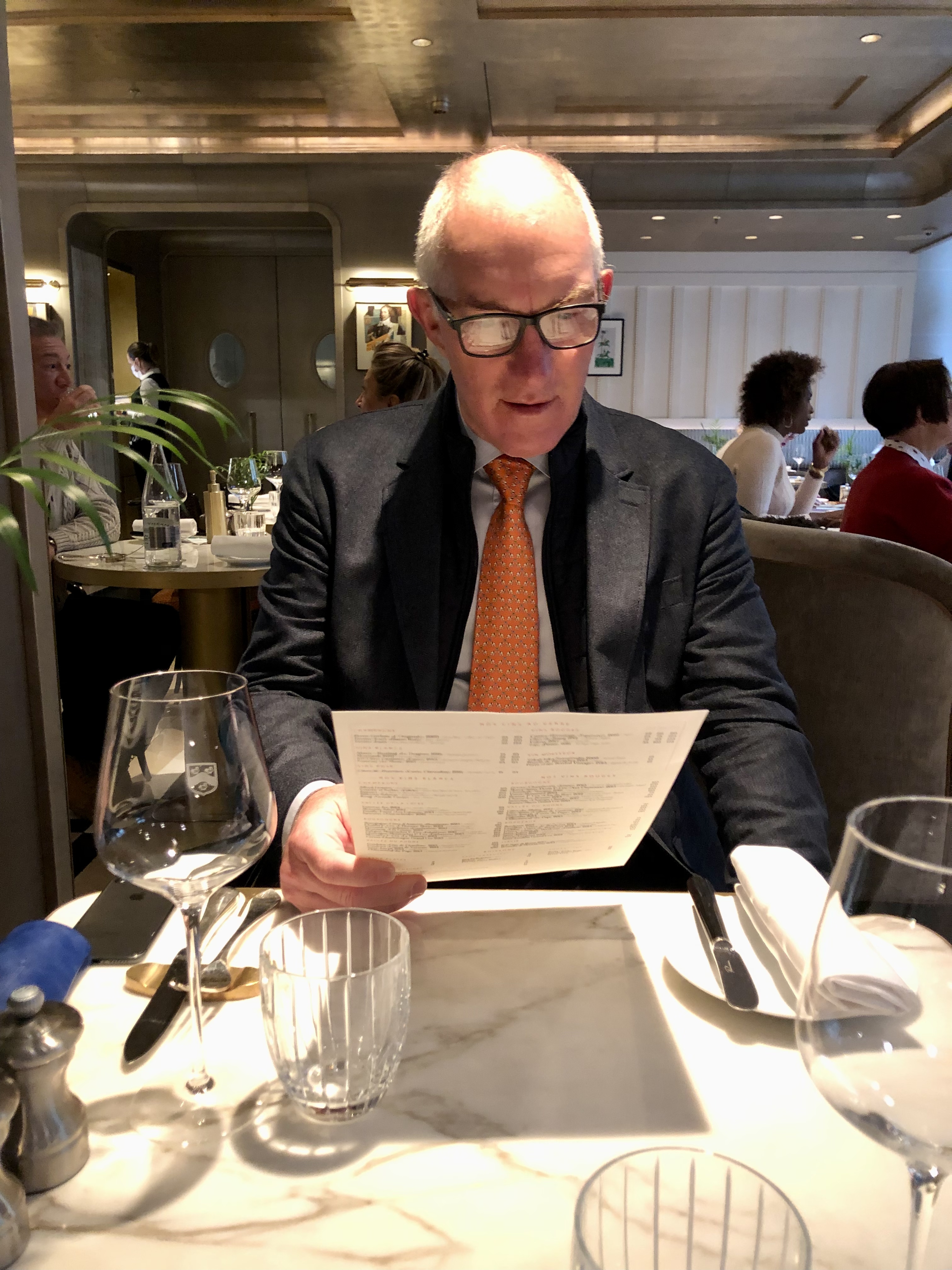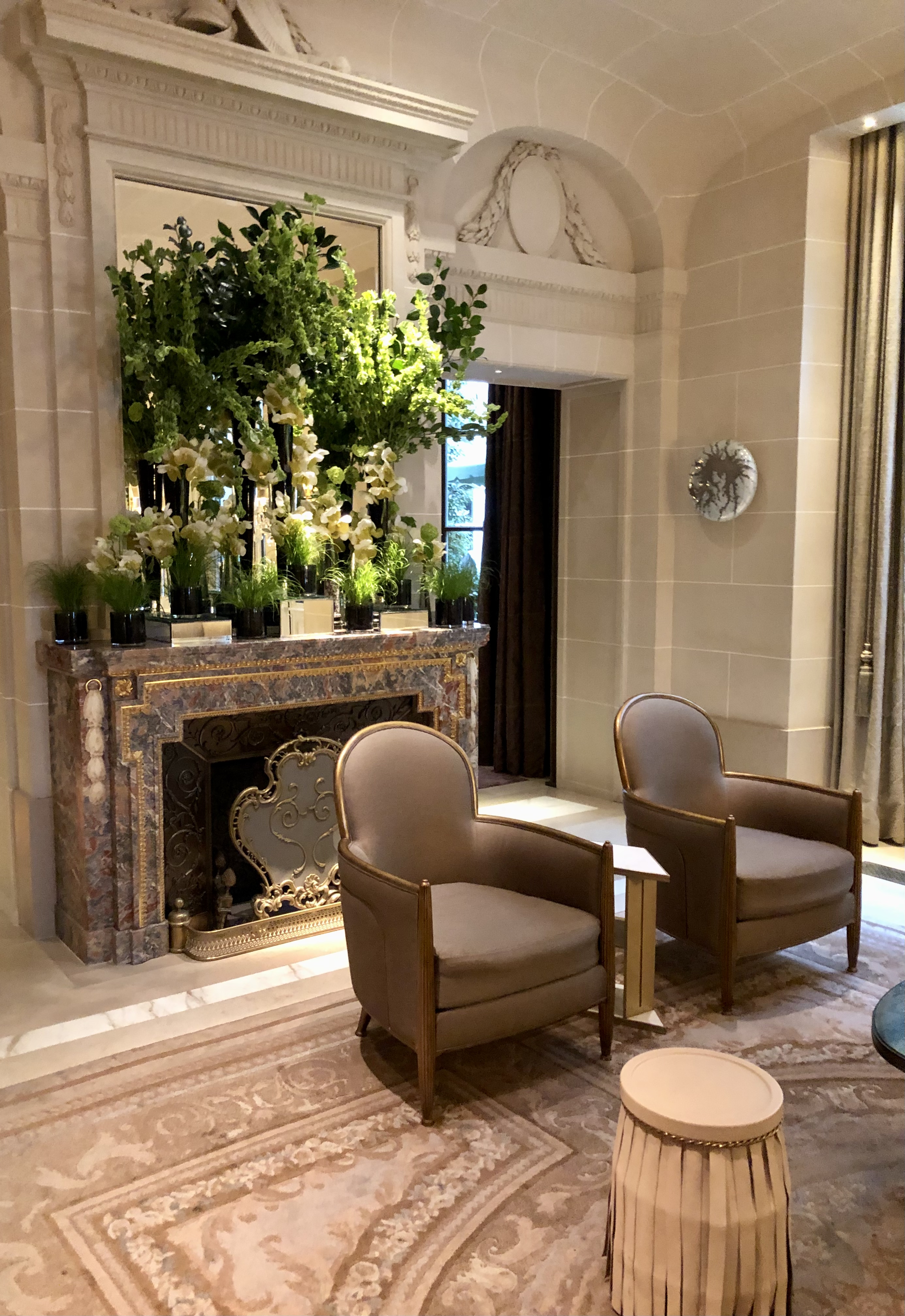 Lunch was most enjoyable though it was largely about having a look around the hotel rather than the food itself. It was dark by the time we left and again raining so we high-tailed it back to our hotel.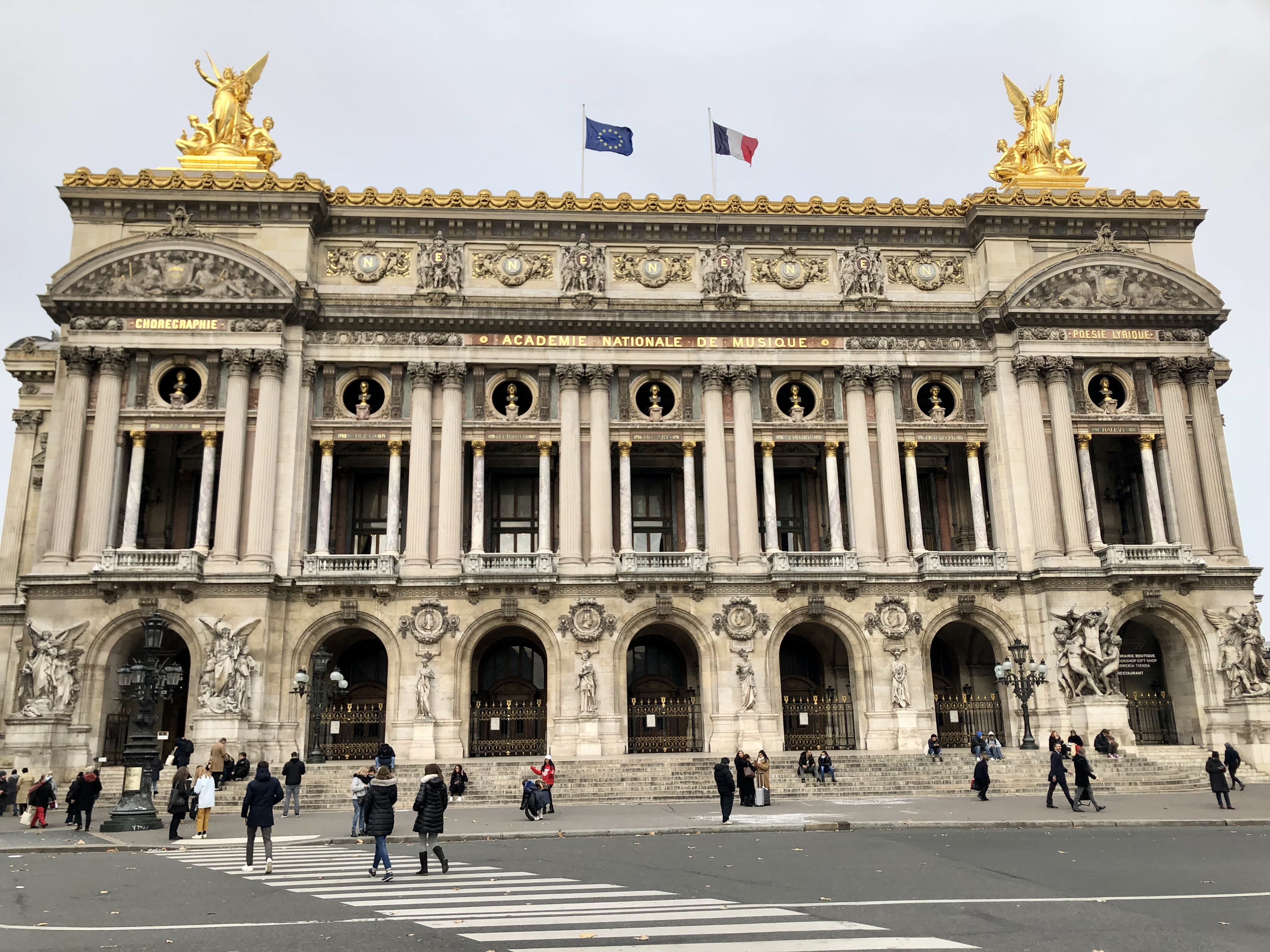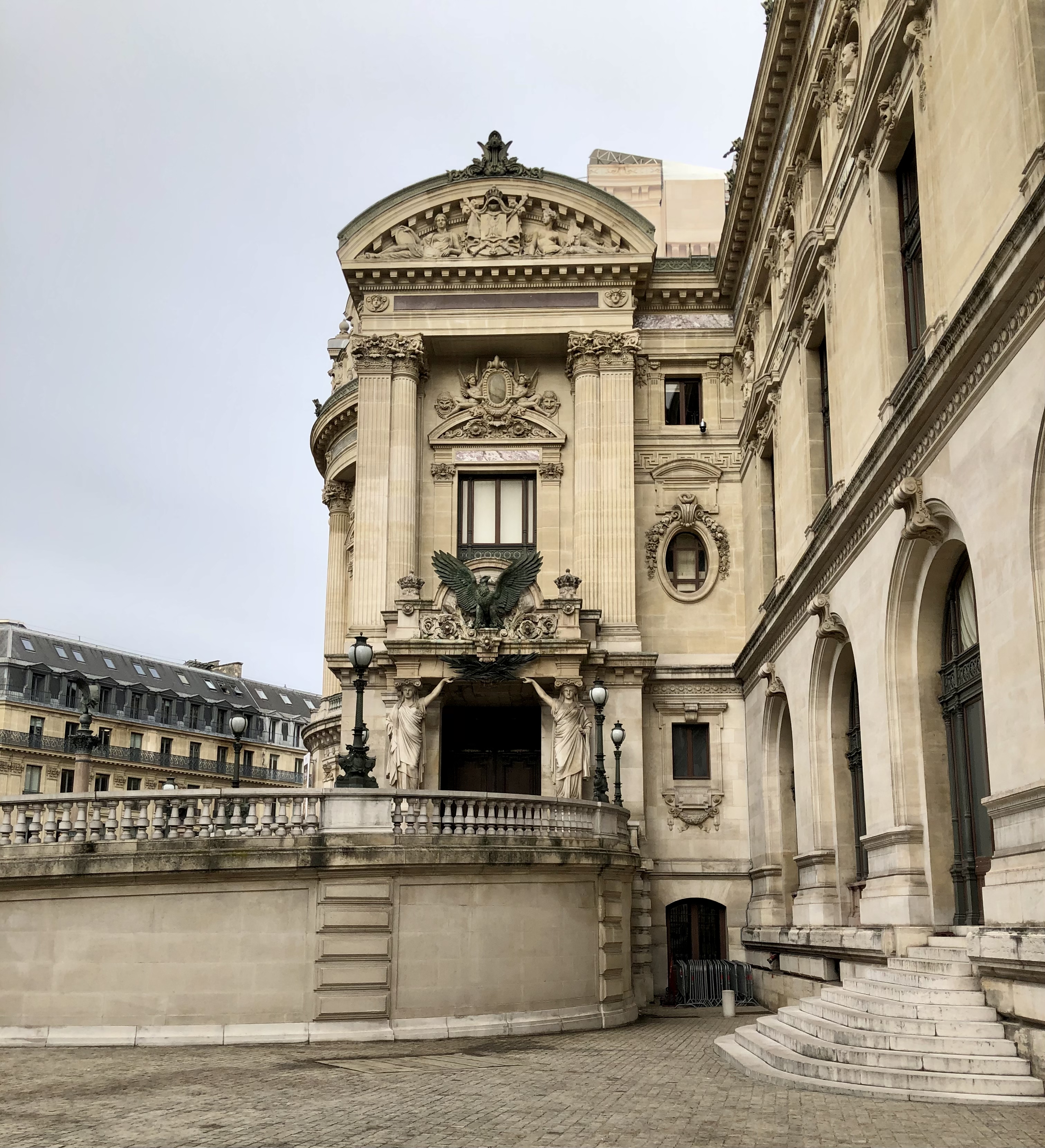 Saturday and sadly the end of our trip dawned somewhat damp but not enough to prevent us enjoying one last stroll  – got to wear off all those calories consumed – before heading for lunch at Le Train Bleu – a fitting finale. Whenever we eat here I always reflect that I never got the opportunity to take my father there. I just know he'd have loved it. Indeed the restaurant was bustling – good to see. We enjoyed a very leisurely lunch, only leaving in time to catch our train home.
The trip back is in the dark so I can't enjoy the landscape instead I read a book and dozed. The following morning as I threw up the blinds to be greeted by Mr Sunshine, I reflected:
It's nice to travel but it's even nicer to get back home.