The Musette: Beef Curry
As you know, in our household, we love a curry. Generally it's one made with vegetables or legumes so we can both enjoy it but very occasionally I make one just for my beloved.
He loves a roast dinner and this is what I made with the leftovers of a rib of beef. I typically wouldn't use such an expensive cut of meat but……he's spoilt, right? You could use a cheaper cut or indeed another meat or even tofu.
Don't be put off by the long list of ingredients, this recipe is so worth it and the smell as it cooks is divine!
Ingredients (serves 2)
1 tbsp neutral tasting coconut oil
handful cashews
1 tsp fennel seeds
1 cinnamon stick
2 bay leaves
3 cardamom pods
3 small dried red chillies
2 medium sized onions, finely chopped
2 tbsp grated fresh garlic
2 tbsp grated fresh ginger
2 tsp sea salt
3 large fresh tomatoes, chopped
1 tsp ground turmeric
1 tsp chilli powder
1 tsp ground cumin
1 tsp curry powder
500g (1lb) cooked, diced beef
250ml (1 cup) hot water
chopped fresh coriander (cilantro) and green chillies, to serve
Method
1.Make the curry first. Pour the oil into a large pan and as soon as the oil is hot, add the onions and gently cook until golden brown. Then add the nuts, fennel, cinnamon, bay leaves, cardamom and chillies and warm through to release the flavours.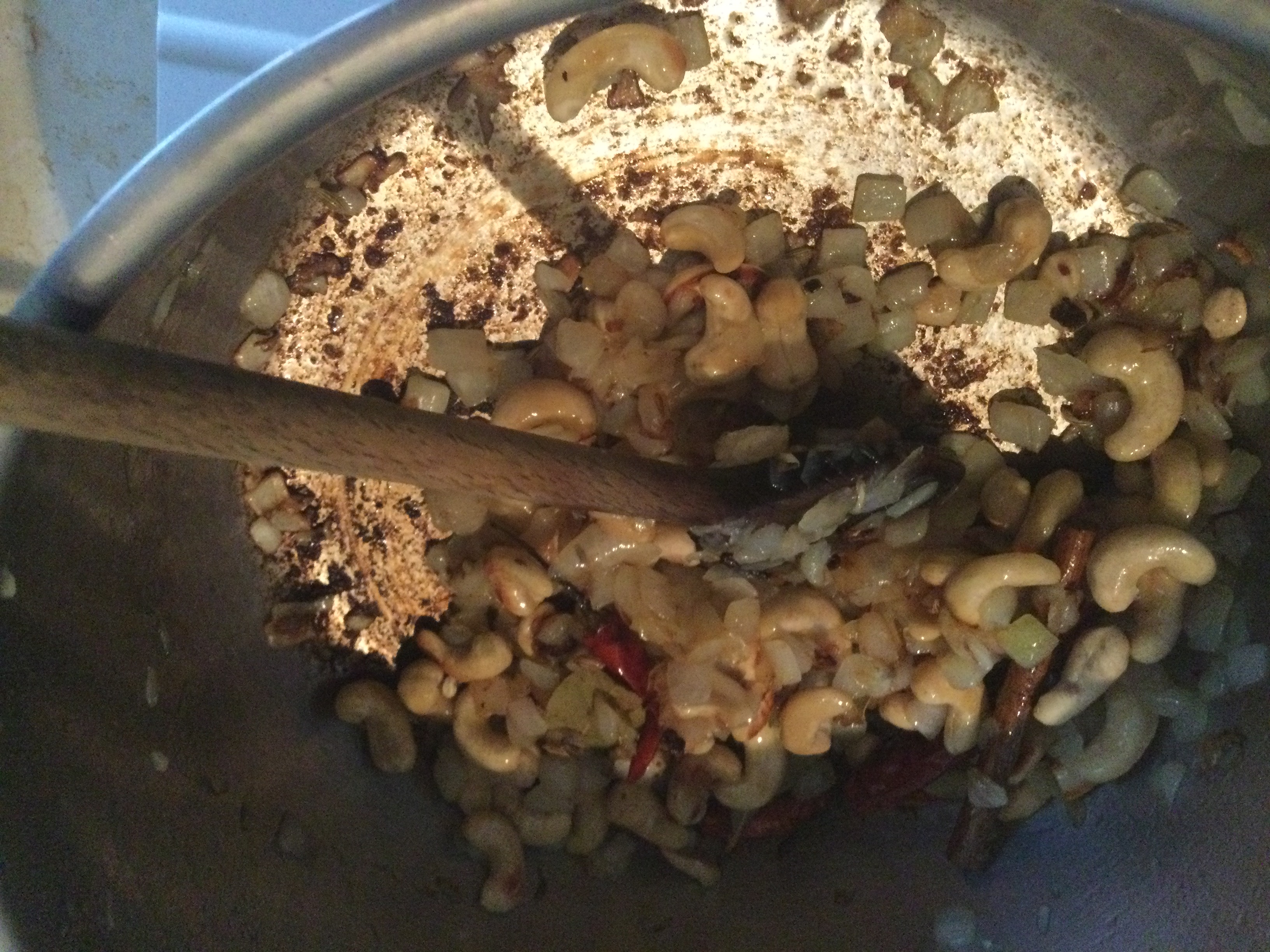 2. Now add the garlic, ginger and tomatoes and cook until soft.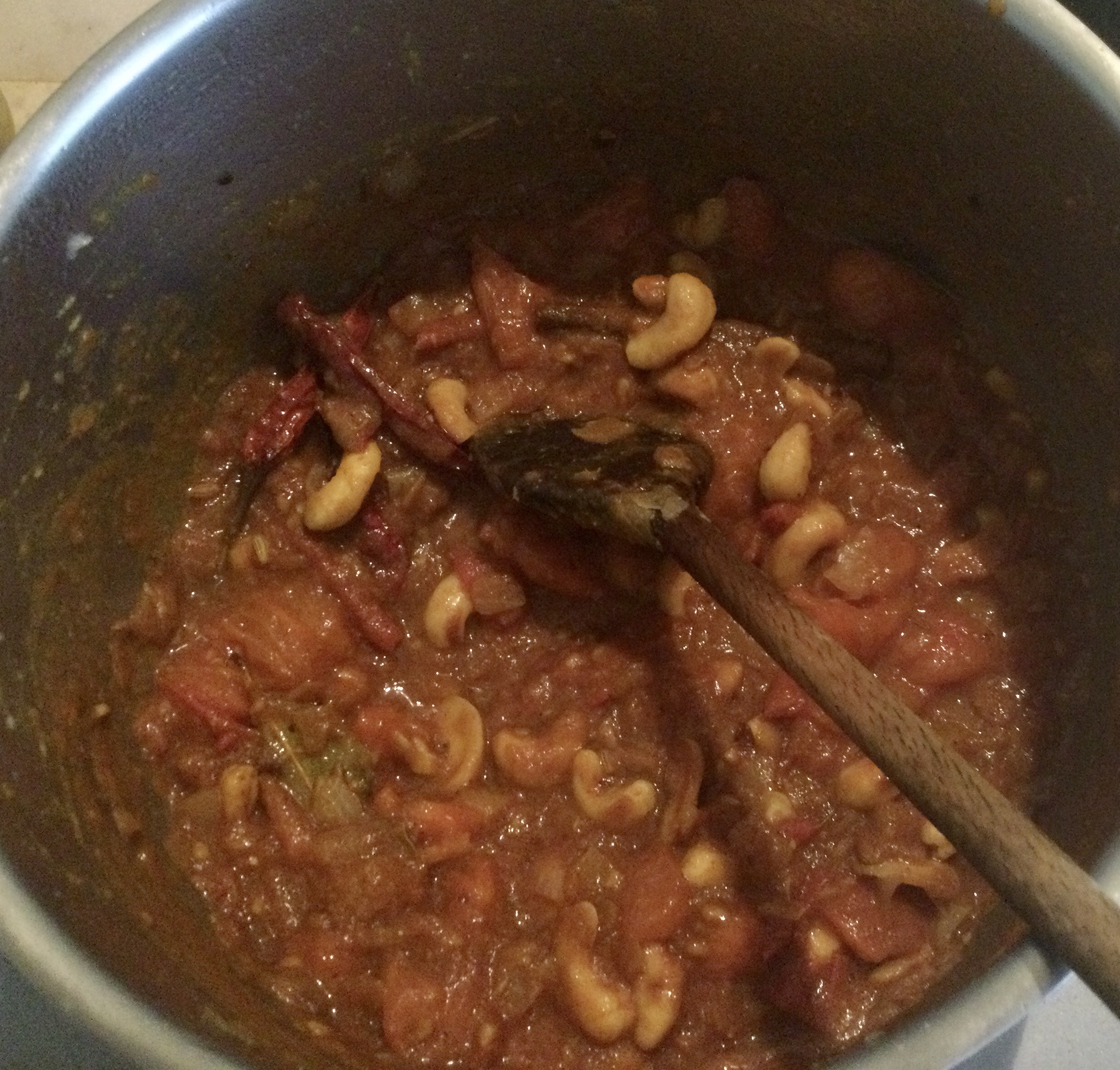 3. Next add the turmeric, chilli, cumin and curry powder and mix, cooking until the oil rises to the surface. This indicates the spices have cooked through.
4. Add the beef, stir and cover with the water. Leave to very gently simmer for 2 hours. If you're using raw meat, cook gently for 3 hours.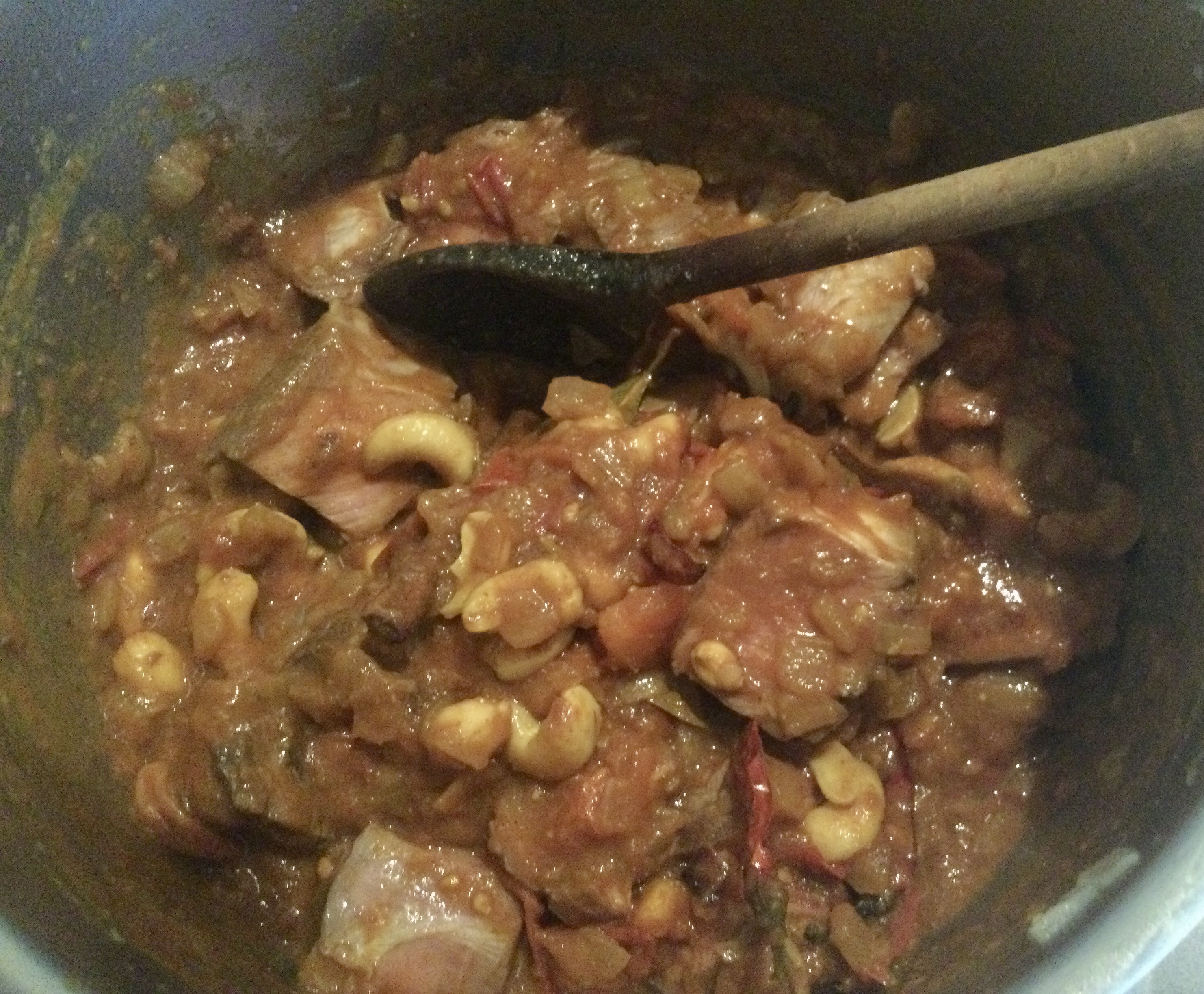 5. I like to leave my curries in the fridge overnight for the flavours to really mingle. I'll serve this with some cooling raita (mint, coriander (cilantro), chopped spring onions (scallions), squeeze of lemon juice, pinch of salt and greek yoghurt), some mango chutney and boiled basmati rice.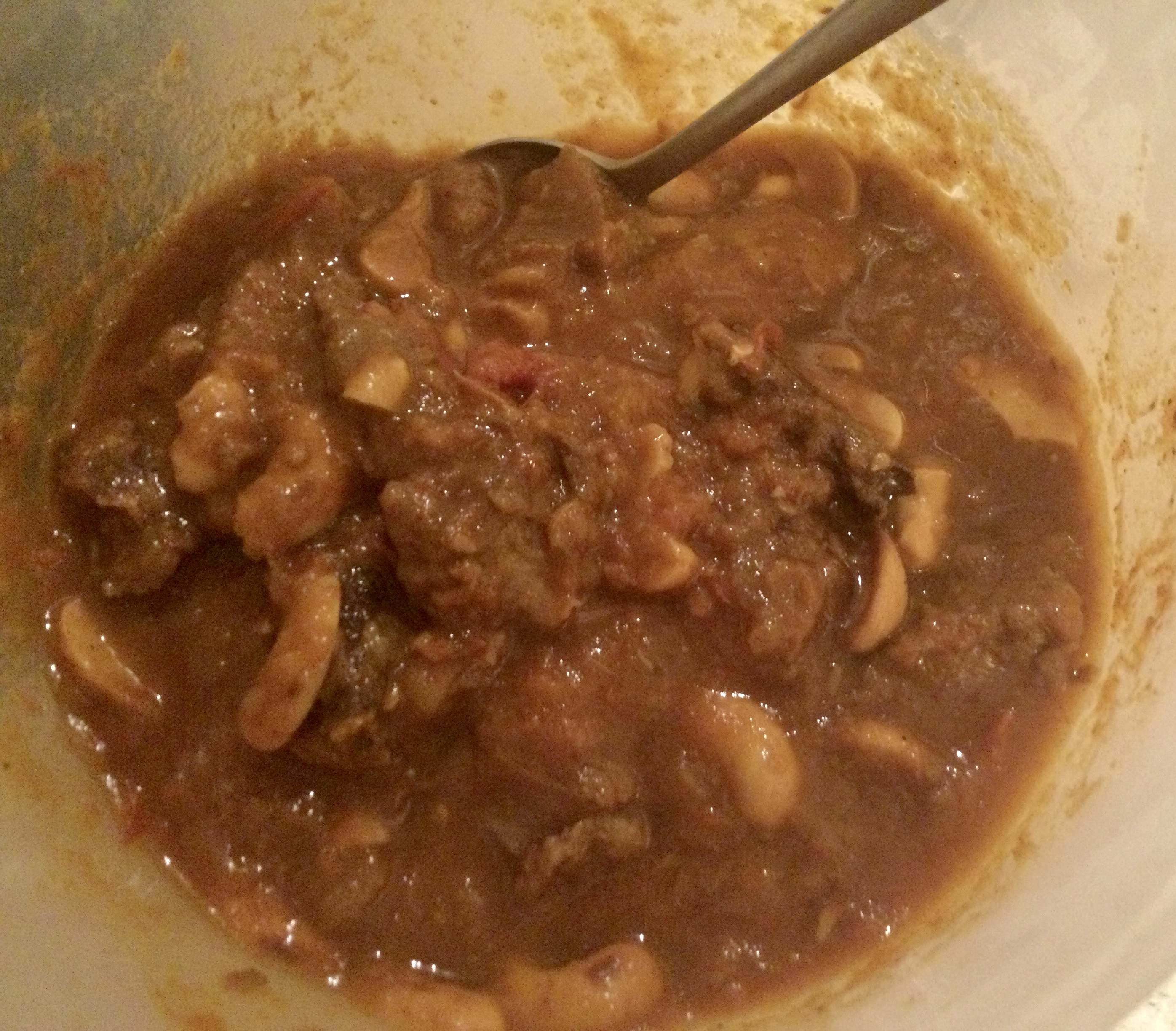 6. To cook the rice, wash a mug of rice in a sieve until the water runs clear. Put in a large pan with 2 mugs hot salted water. Stir, making sure the rice does not stick on the base. As soon as it comes to the boil, lower the heat, cover and leave to cook until all the water is gone (approx. 8 – 10 minutes). Then turn off the heat and steam with the lid still on for 8 – 10 minutes. Do not stir with a spoon, just a fork for impossibly fluffy rice.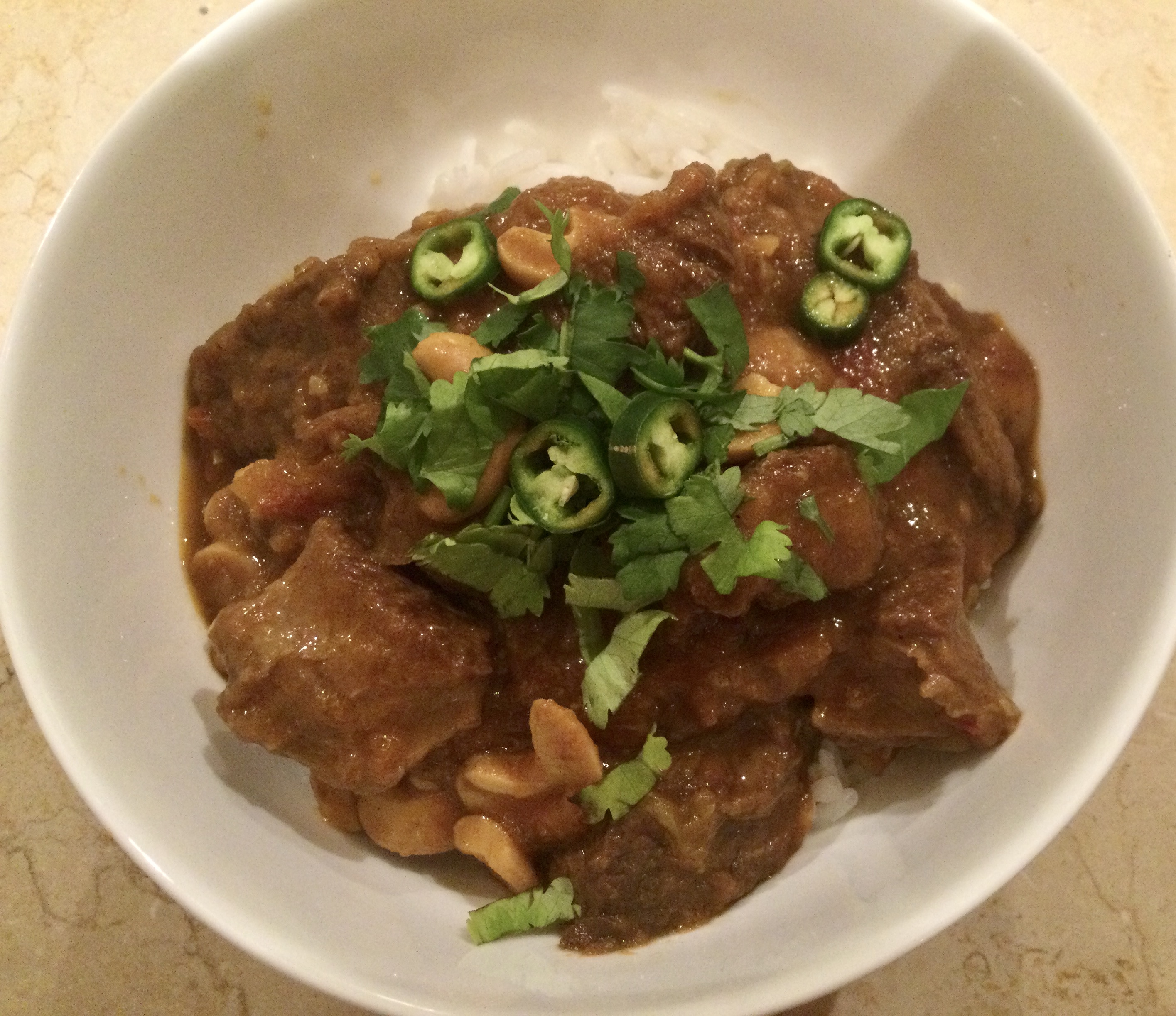 7. Once everything is ready, serve the curry atop the rice and garnish with chopped chillies and coriander.