The Musette: Lace Snaps
Posted on 11/12/2021 by Sheree
Lace snaps (Florentines without the fruit) earn their name from their delicate and lacy appearance. These thin and crispy biscuits are made of almond flour, brown butter, brown sugar, salt, and vanilla extract. The butter and sugar sizzle as the cookies bake, transforming the batter into delicate wafers that taste of brown butter and caramel. While they are delightful on their own, they're also excellent drizzled with or sandwiched around melted dark chocolate.
INGREDIENTS (about 40-50 snaps)
Method
1. Pre-heat the oven to 180°C/fan 160°C/(350°F)/gas mark 4 and line two rimmed baking sheets with silicone baking mats or greaseproof (parchment) paper.
2. Put the butter, brown sugar and salt in a small saucepan and cook over medium heat, stirring constantly, until the sugar and butter melt completely, begin to bubble and the butter turns brown, around 3 – 4 minutes. Now, in a separate bowl, add the butter mixture to the almond flour and add the vanilla extract, stirring the mixture until everything is completely incorporated.
3. Drop 9 (approx. 1 heaped teaspoon) portions of the batter onto each baking sheet, spacing them out. Flatten each portion with your wet fingers.
4. Bake until the cookies are bubbling and flat, with golden centres and lightly browned edges, 6 – 7 minutes. Repeat steps 3 and 4 until all the dough has been used. No need to cool the baking sheets between batches. If the dough gets crumbly as you reach the end, press each portion together before flattening.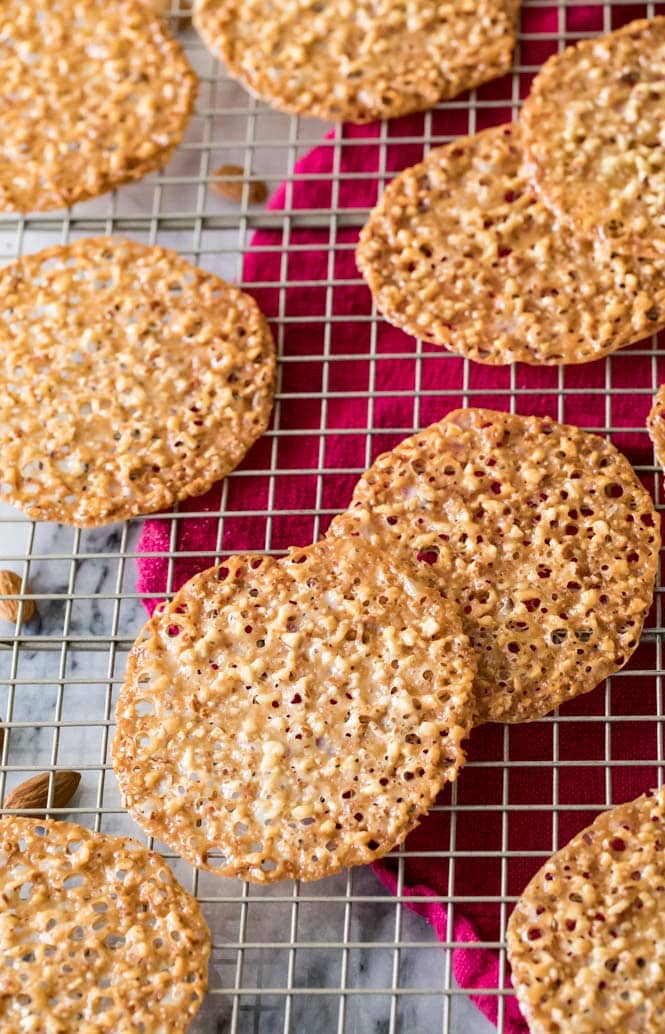 5. Place the baking sheets on wire racks for 3 minutes. Use a thin spatula to transfer the cookies directly to the rack and let them cool completely (they will crisp up as they cool).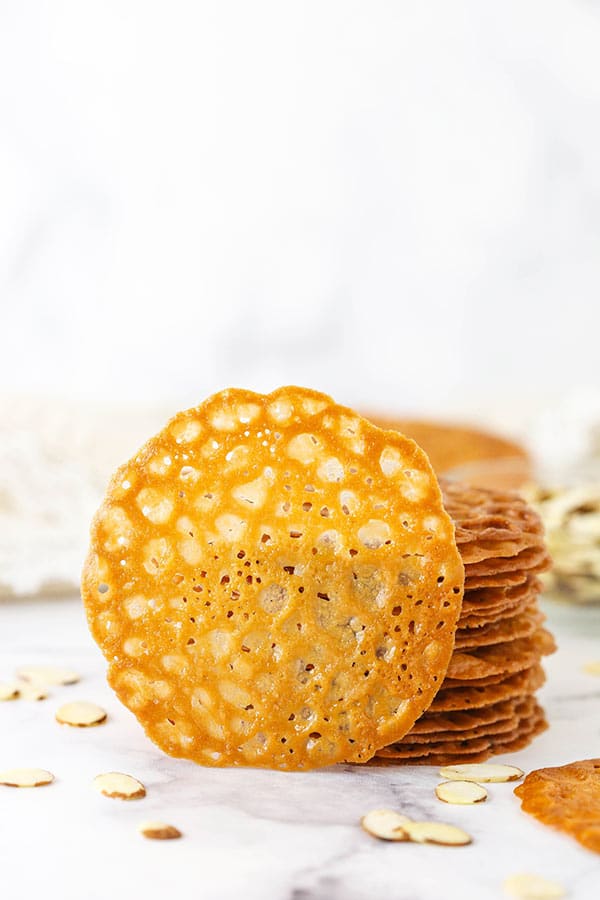 Sheree's Handy Hints
1.This dough is best baked straight away. High humidity can cause the snaps to turn sticky and soften, making them ideal for winter baking.
2. Store cooled snaps in an airtight container at room temperature for up to 1 week though they'll probably not last that longs they're so moreish. Freeze in an airtight container separated with greaseproof (parchment) paper for up to 3 months.
3.To up the ante, you can drizzle them with dark melted chocolate or ganache.
4. Alternatively, as you lift them off the baking tray, curl them around the handle of a wooden spoon. Then dip the ends in either white, milk or plain chocolate. Or, indeed, all three.