Festive French Foods
Never let it be said that I don't listen to my readers. Back on 7 January Andrew Petcher suggested I do a post on what the French eat over the Festive Season, so here goes.
Our French friends make a big deal of their meals over the festive period. The table will be beautifully set and decorated, even for a family meal. This is a strong part of French culture and tradition.
The dishes will have been carefully planned and the presentation will be refined. The idea is not to show-off (well, maybe just a little…) but to please guests and family, showing them your love and care by treating them to an excellent and beautifully prepared meal.
The culinary highlight of the French festive period starts on Christmas Eve, and typically involves a large and splendid seafood platter.
Oysters, Scallops and Salmon For Christmas 
Smoked and marinated salmon are popular dishes around Christmas time. I often prepare the latter myself with a large piece of fresh raw salmon from my fishmonger and serve it as a starter. However I may serve the former on blinis (small buckwheat pancake). I'll put a thick slice on each pancake followed by a dollop of chive-flavoured sour cream and I have a pretty, tasty, and super easy to make amuse-gueule for apero.
Oysters are hugely popular particularly over the Christmas period. Many buy them prepared as part of a huge seafood platter for Christmas Eve. I like to buy them in a large box from my fishmonger and my beloved will open them as and when we need them. I like them best fresh with a squeeze of lemon or a red wine and shallot vinaigrette. I have been known to cook them in a light tempura batter and serve them with a sweet chilli sauce.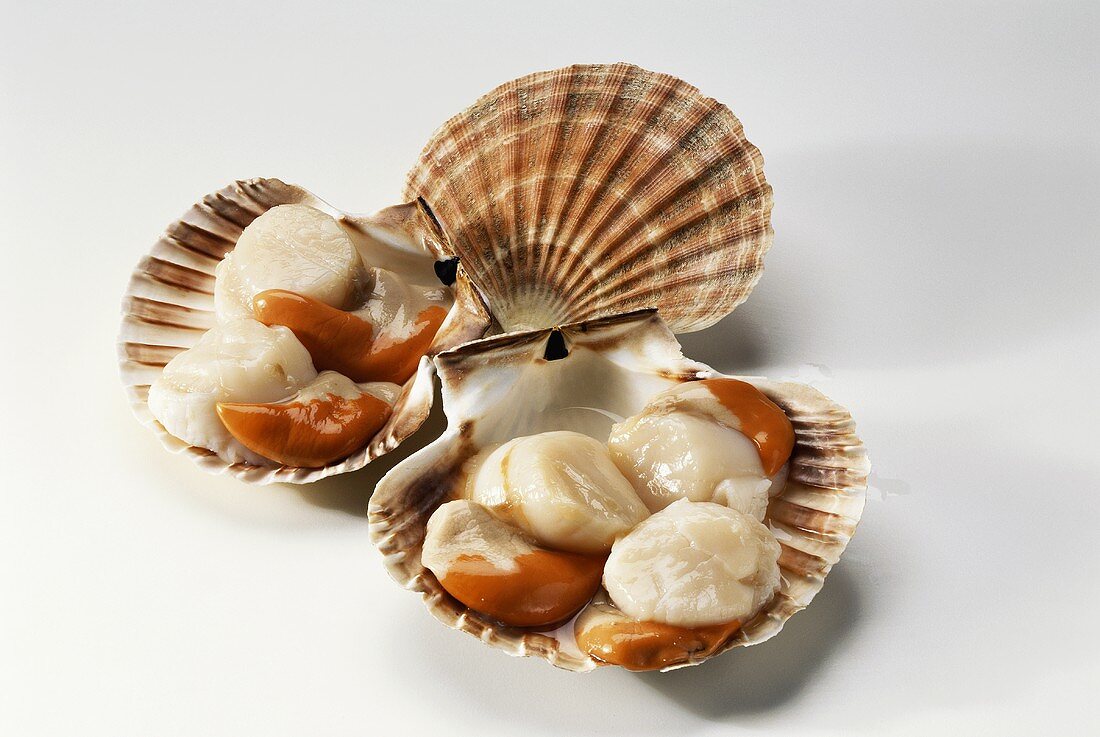 The Festive season is also prime season for scallops. Buy them still in the shell and eat them raw, thinly sliced in a ceviche or lightly cooked – overcooked scallops are rubbery. The French often serve them in the shell, in a gratin.
Foie Gras for Christmas is a Given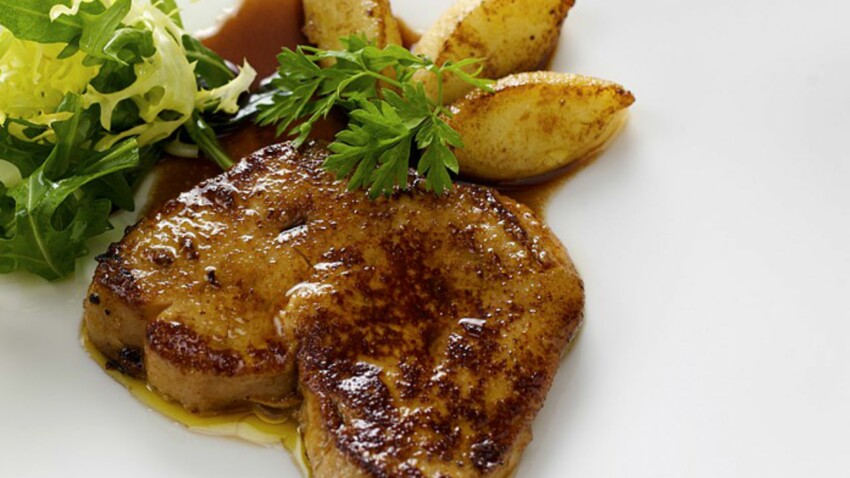 The one dish you can certainly expect around Christmas in France is foie gras. Just visit any French supermarket during the holiday season, even Lidl, and you'll see tons of it. Foie gras is mostly served as a paté over warm toasted brioche or on pain d'épice. I would typically pan roast some fresh foie gras with a few wild mushrooms and serve it on toasted brioche after our Christmas Day ride. It's very rich, so you don't need too much of it. I'll often serve home made foie gras paté as part of an apero.
Lobster, Truffles, Caviar – not just for those with deep pockets
These delicacies are expensive but during the Festive season I typically score mine at Lidl and they are very reasonably priced. The French however will splurge during the holidays……preferring a little of something really special and delicious than a lot of something bland and ordinary. For example, I might top my smoked salmon blinis with a tad of caviar rather than chopped chives or dill.
Fowl and Game Meats are popular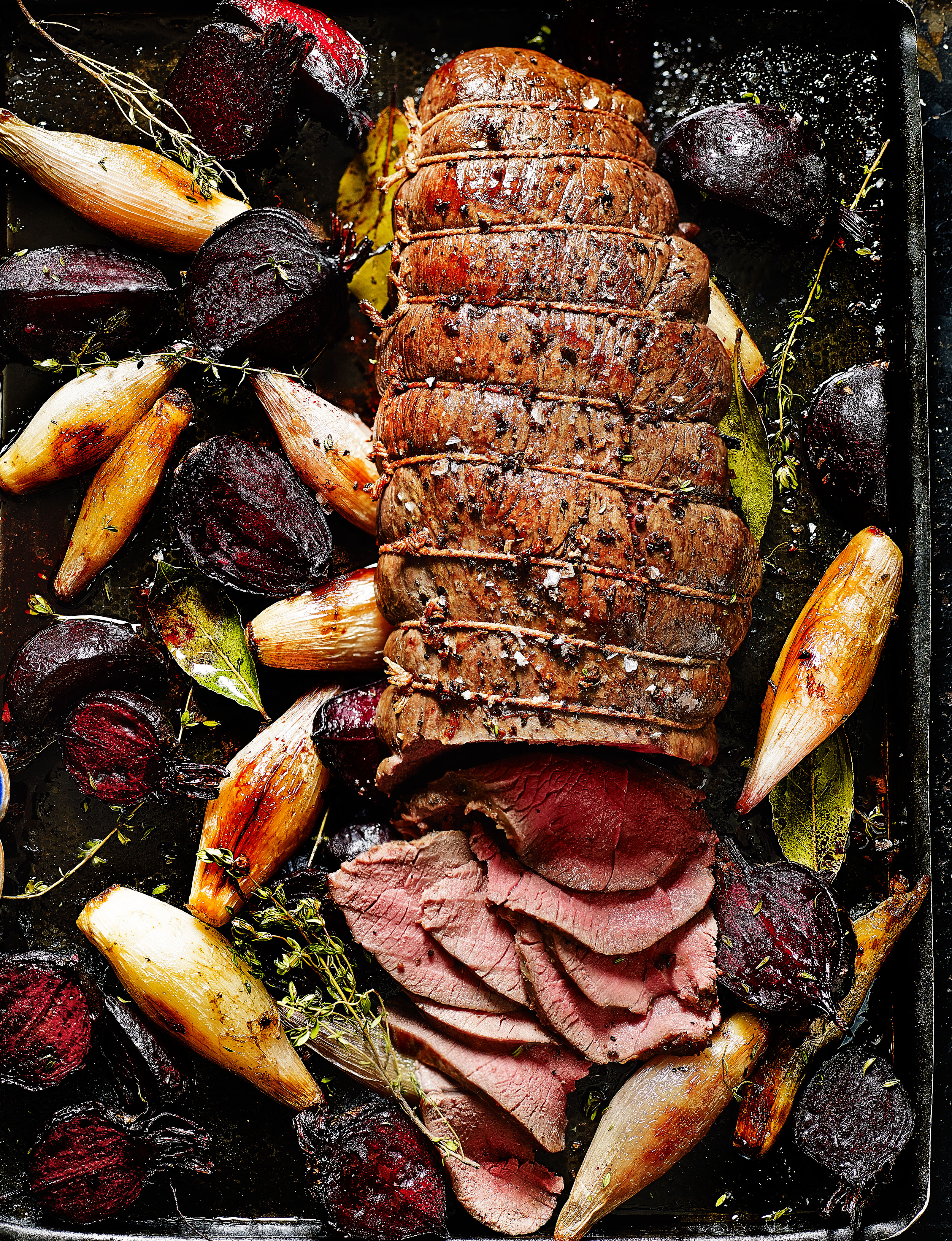 Game meats such as venison are a popular dish for Christmas in France – or maybe a fancy beef roast, like a beef Wellington – my father's favourite. Other birds such as goose, pheasant and quail are also popular.
Roasted Ham or Turkey for Large French Tables
So, what do the French cook for Christmas when they have a large sized family? Typically, a turkey stuffed with a chestnut stuffing or a large roasted ham.
And to Finish……
Once you've eaten all the seafood and birds, as well as a cheese and salad course, then you have no less than 13 desserts waiting for you. Or at least you do in my part of France. The 13 desserts represent Jesus and the 12 apostles and are normally made up of dried fruit, such as dates and figs, as well as a traditional cake called "pompe a l'huile". But it's not common in the rest of France.
While the French aren't digging into Christmas pudding with brandy butter they have a number of other regional specialities but most often you'll find them enjoying La  Bûche De Noël – the quintessential French Christmas cake. We're not talking chocolate buttercream logs here, no local bakeries whip up some amazing creations using all manner of flavourings. 
Traditionally, Christmas in France is celebrated at home, the extended family all around the table enjoying a home cooked meal but, equally, plenty enjoy eating out which is what we generally do on Christmas Day. Christmas Eve we prefer to enjoy our seafood platter à deux.
Washed down with Champagne
No Christmas in France is the same without the bubbly (Champagne, that is, not Prosecco). It normally comes out at the start of Christmas Eve to kick off proceedings and then will be put away to be replaced by a selection of wines, then digestifs. By the time all this is done, it will be around 3am on Christmas morning. So all that's left is to say is "Joyeux Noël".