French Fancies: Mauviel
I'm continuing my series on family-owned and run French businesses, which are dear to my heart, with Mauviel. Maybe you have one of their pans?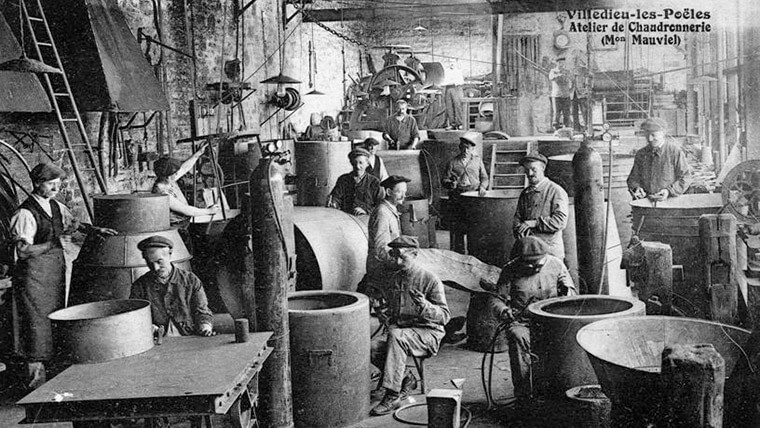 How it all began
Mauviel is probably the most prolific French copper cookware manufacturer and yet, for the first 150 years of its existence, was virtually anonymous. It was set up by Ernest Mauviel in 1830 in an artisanal workshop in Villedieu-les-Poêles, the city of copper which has an 800 year heritage of copper manufacturing. The artisanal company transformed itself in the 1960s into the premier supplier of French copper cookware in Europe and the US but it didn't stamp its own name on its copper until the beginning of 21st century.
In 1880, Mauviel-Tétrel was renamed Établissements Mauviel-Gautier Frères, a name it maintained until the 1940s.
The company supplied restaurants and industry (and, incidentally, copper pots and pans for the Titanic that were recovered and are now on display at National Geographic). Notably, Mauviel-Gautier Frères manufactured pots for the Grands Magasins Du Louvre — beautiful pieces with custom handles, showcased in Mauviel's Masterpieces: Copper at the Grands Magasins Du Louvre, Paris. They made these pans from about 1880 until the 1920s.
WWII was devastating for France, and Normandy suffered greatly. Villedieu-les-Poêles was spared catastrophic physical damage but the wartime demand for copper left sky-high prices for coppersmiths and buyers alike.
Armand Mauviel had taken over the firm in 1940 and was left the unenviable task of rebuilding the company in this new post-war economy. While copper was expensive and scarce, he decided to convert the production lines from copper to aluminium, which was much less expensive and easier to source.
Seeking to expand, in 1960s Armand met the company's first American client, Chuck Williams whose visit to France in 1953 inspired him to open his first kitchenware store in Sonoma in 1956. In 1959, Williams returned to the Dehillerin store in Paris to source kitchenware and learned that the copper pots and pans came from Villedieu-les-Poeles, so he went to Villedieu and met Armand Mauviel. US interest in French cooking and cookware was a huge opportunity for Mauviel and Armand seized it. The two men forged a formidable retail partnership and Mauviel exported its first copper to Williams-Sonoma in 1962.
During that period of time, some 80% of Mauviel's products were for restaurant supply and the remaining 20% for home cooks. The restaurant supply would have been direct sales or through the Dehillerin store in Paris; a substantial portion of that home market would have been exports to Williams-Sonoma, which sold exclusively to home cooks and high-end chefs, but there were several other US stores that imported Mauviel. So the majority of Mauviel copper left the factory under another name.
Armand Mauviel retired in 1974 and control of the company passed to his son Gérard and his son-in-law Jean-Marie Le Guern. Within a few years, Mauviel began expanding its product line beyond tinned copper and into new materials, the beginning of the modern era for Mauviel.
Mauviel had always made tin-lined copper and by 1985 they had added nickel-lined copper as well. This necessitated new product names: "Cupretam" for the tinned copper and "Cupronil" for the nickelled. Jean-Marie Le Guern began working on a copper-steel bilaminate in 1989 and in 1995 released the Cuprinox line.
During this period, Mauviel developed a more modern logo: the word Mauviel with an italicized e. Mauviel subsequently changed its logo in 2007 to "Mauviel 1830."
Starting around the year 2000, Mauviel expanded the stainless-lined Cuprinox series from two to four lines.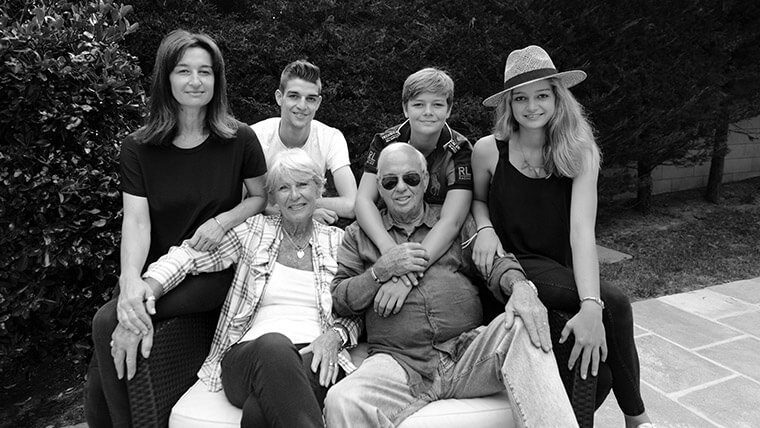 Valérie Le Guern-Gilbert, daughter of Jean-Marie and granddaughter of Armand Mauviel, became president of Mauviel in 2006 and began a decade of design and merchandising changes across all the product lines.
First, Mauviel changed its brand name to Mauviel 1830, a deliberate move to evoke history. Then, Mauviel renamed all their product lines under a new M' system of nomenclature.
Tin-lined Cupretam became M'tradition.
Stainless-lined Cuprinox became M'héritage.
Specialty copper tools for patisserie and confectionary became M'passion.
Tinned copper and aluminum barware became M'30.
Mauviel also revamped the stainless-steel Induc'Inox line and released several new lines of steel and aluminum cookware. This explosion in product offerings was accompanied by a major website overhaul.
In 2011, Mauviel expanded beyond the three M'héritage variants to offer more choices of handle and needed a better way to describe these options. They came up with a system of numbers and letters that would indicate a pan's thickness and handle material.
The "M'héritage" name, or sometimes simply M', would be followed by a number.
150 means the pot is 1.5mm thick.
250 means the pot is 2.5mm thick.
After the number is a letter.
b indicates a brass handle.
c indicates a cast iron handle.
s indicates a polished stainless steel handle.
The company's products glorify the kitchens of professionals and individuals alike, in France and abroad. Its exceptional know-how and its skill to adapt is one of its hallmarks. For almost two centuries, Mauviel 1830 has adapted to an ever-developing market.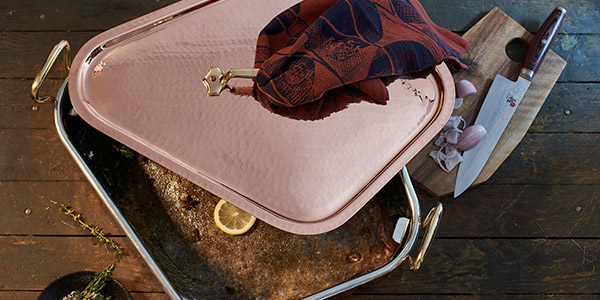 Heritage and Preservation of Artisanal Skills
Every day, 70 craftsmen carve, assemble, hammer, strike, polish, stamp, shape 1300 utensils of the brand. The hand hammering and the handmaking of cult pieces such as the fish kettle or the braising pans, require a know- how, transmitted from one generation to the next, within the company. The factory does not use any mechanisation in production thereby enabling it to produce made to measure pieces. As such, it remains the only company, offering such a wide range of finishes and settings to satisfy each and every customer.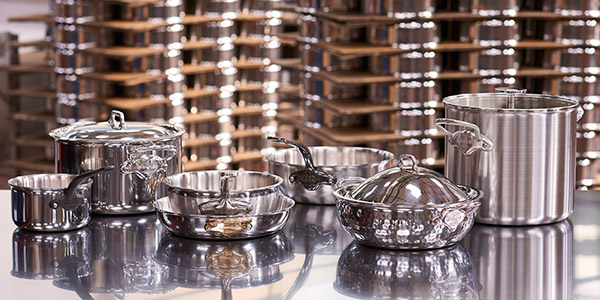 The company continues to provide, as it has for the last 200 years, the same standard of quality for all its collections.

To ensure the noble profession of chaudronnerie (coppersmith) continues for many a year, the company recently opened its own training centre to ensure these traditions don't disappear.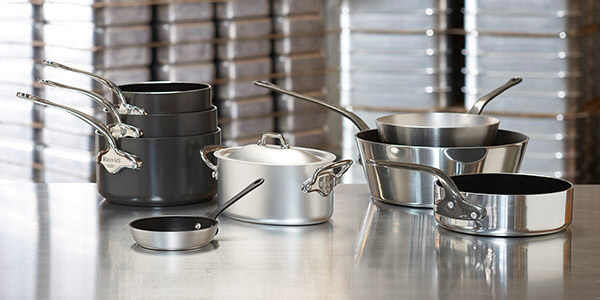 All images courtesy of Mauviel 1830