Things my beloved has done: mislaid his passport.
Another shout out to fellow blogger Andrew Petcher who reminded me of a couple of occasions where my beloved and his belongings were momentarily parted. I thought I had regaled you with these tales but no I hadn't. I'd only told you about when his passport had been lost/stolen.(There's also an audio version of this post below).
Throughout his working life my beloved has spent part of many a weekend at a dental exhibition. Depending on where these were being held, I'd often fly out to join him for the weekend. Generally this would mean Saturday spent blissfully exploring on my own and Sunday with my beloved.
The first occasion my beloved and his passport parted ways was during a trip to Stuttgart, while we were still living in Chiswick, London. He realised he didn't have his passport when we were walking around Stuttgart on the Sunday morning, prior to our late afternoon flight.
Initially he couldn't remember where he'd left it but by walking him through a re-enactment of his movements, he realised he'd left it in the pocket of his leather jacket. The same leather jacket which, on account of the warm weather, he'd elected a few hours earlier to send back to the UK in the lorry transporting the company's exhibition stand.
By chance he still had his airline boarding pass stub from his outward flight. When I looked at it, I was somewhat surprised to see that it was a BA stub as my beloved had been booked to fly with Lufthansa. He then had to admit that while on the bus from airport parking in Gatwick to the terminal, he realised he'd left his passport in the car. He leapt off the bus, leaving behind his luggage, and returned to the car to collect it.
You can tell how long ago this happened as nowadays unidentified luggage left on the bus would occasion its removal by the bomb squad. In any event, by the time my beloved, his passport and luggage were united, he'd missed his original flight. Luckily, the airline staff took pity on him and booked him onto the next available departure at no extra cost.
We decided to go to the airport ahead of schedule to see if the lack of a passport would prevent my beloved's return to Blighty. It didn't but it did give all the BA airport staff and German customs officers a bit of a laugh. You could imagine them regaling their respective families over dinner that evening with:
You'll never guess what happened today?
To my knowledge, this was the first occasion on which my beloved managed to return to UK without his passport.
The second occasion was rather less his fault. One of the challenges of living in France with a British passport is the difficulty in obtaining visas. I've previously written about some of the fun and games we've encountered with the Russian consulate in Marseille.
I had, of course, suggested hubby got a second passport which was initially poo pooed but then later embraced with vigour. This incident occurred in November 2008. My beloved was attending a week-long Medical Meeting in Dusseldorf having previously couriered his passport to a UK visa service to obtain a visa, probably to visit either India or China. The visa service had promised to return the passport to him in Dusseldorf before he left there to drive to UK.
The first I knew of the problem was when the visa service rang me to let me know they wouldn't be able to get his passport back to him in time. I told them to hang onto the passport, my beloved would collect it from their offices. Then I broke the news to my beloved and told him I'd sort it (as I always do).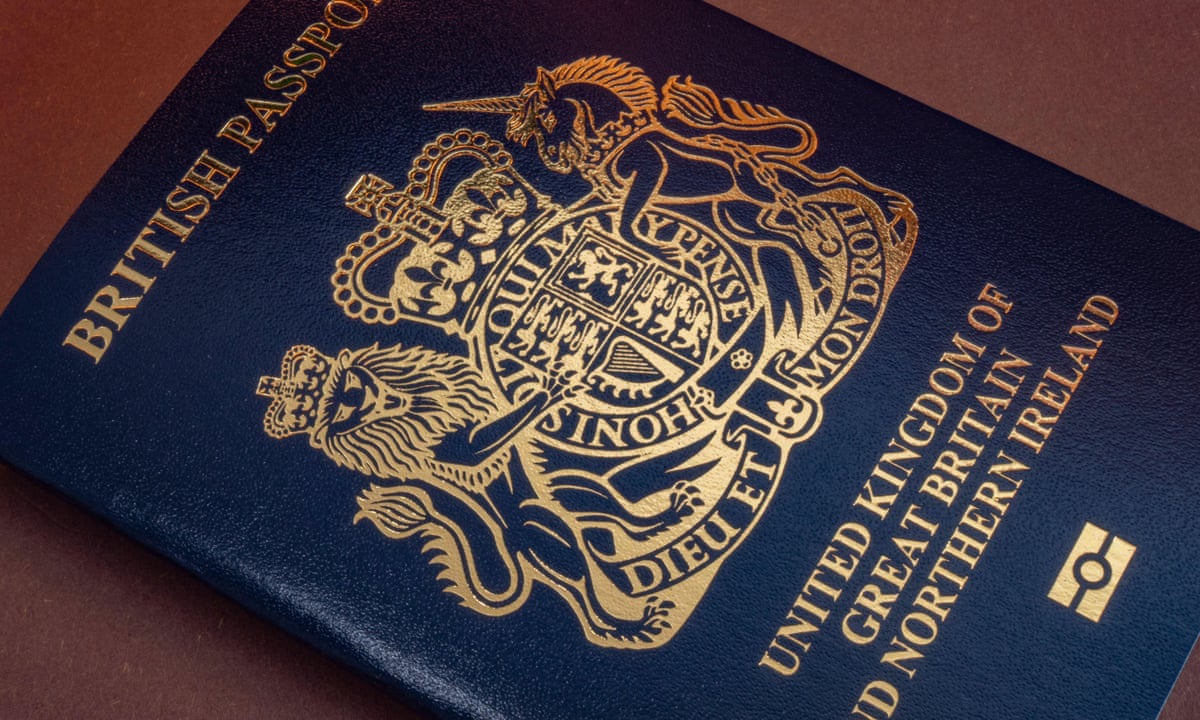 I rang HM Customs at Calais and spoke to the man in charge, who advised me:
My dear, you don't need a British passport to get into the UK. You merely need to be able to prove you're British.
I asked whether a photocopy of my husband's passport and birth certificate would suffice. Apparently, it would. I faxed said copies to said Customs Officer who then advised me what my beloved needed to do on reaching Calais.
Afterwards, my beloved told me that upon arriving at Calais he was clearly expected, treated like royalty and ushered through with none of the usual hassle. Whether this would happen post-Brexit is debatable.
Here's an audio version of the above post for those of you you would prefer to listen to my dulcet tones! Just click on the Triangle to listen.