Utelle, once an important town, is located at the crossroads of the communication mule tracks linking the Tinée and Vésubie valleys, which previously prospered thanks to the salt trade. The village was an obligatory stopover before going on to Savoie and Piedmont. Even today the traces of a glorious past are omnipresent. This peaceful perched village is also crossed by the famous GR5, a hiking trail linking the Mediterranean to the North Sea over 2500 km.
The village conceals an architectural jewel, the Saint Véran church, which is one of the oldest in the valley. Originally Romanesque and rebuilt in 16th century, the church seems wholly out of proportion for such a small village, with its Romanesque bell tower, Gothic porch and splendid altarpiece.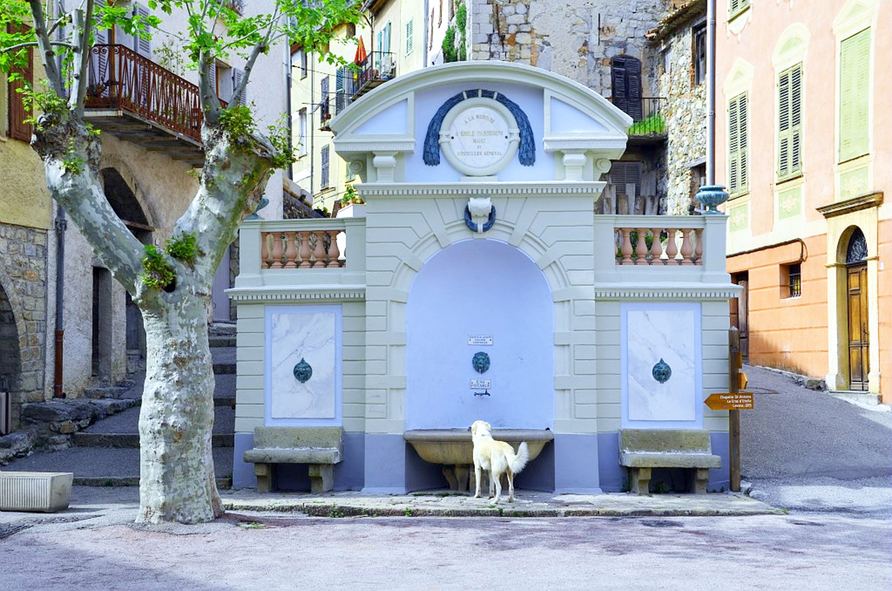 La Place de la République is the historic heart of the village with the church, the Sainte-Christine hospital, the old town hall and this wonderful old fountain dating from 1898. Its water comes from a spring and until 1934 was the village's only source of water!
Here you can also see Maison Thaon, built in an arcaded gallery, which has two sundials at an angle, surmounting the arms of the house of Savoy and those of the town of Utelle. Opposite, the Maison Thaon is another old noble 18th century residence, also built over arcades and decorated with frescoes.
In summer it's lovely to stroll through the village's cobbled streets and alleys to the sound of gurgling water and to admire its medieval houses in old stone, some with arcades, often perfectly restored and decorated with flowers.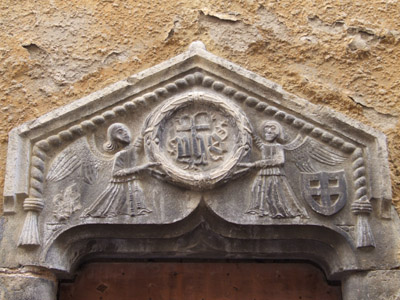 The nearby Baroque chapel of the White Penitents, classified as a Historic Monument, with its facade repainted pale yellow, can be visited on by appointment.
Nearby, the chapel of the White Penitents, classified as a Historic Monument, discreetly Baroque with its facade repainted in pale yellow, can be visited on request.