The Musette: Basque Cheesecake
Hailing from the north of Spain, Basque cheesecake is the perfectly imperfect dessert with a tell-tale burnt exterior. Credited to chef Santiago Rivera, his creamy creation made its début in 1990 in his San Sebastián La Viña restaurant.There's a pillowy centre hiding underneath a scorched top, no pastry crust, and a smokiness that offsets the cake's sweetness. It's hard to believe that such complexity in texture and flavour is the result of just a few simple ingredients.
Given the vast amount of dairy used in its preparation, I've never eaten it. But my beloved has sampled it and declared it divine and unctuous.
Basque cheesecake (serves 6)
700g (3 cups + 1tbsp) cream cheese
350g (1 1/4 cups) creme fraiche
300g (1 1/2 cups) unrefined caster sugar
½ tsp fine sea salt
5 large organic eggs, beaten
Method
1.Pre-heat the oven to 230C/210C fan/450F/gas mark 8. Grease and line a deep, 20cm (8 ") cake tin with two sheets of greaseproof (parchment) paper. Place one sheet over the tin, then place the second sheet across the first. Press paper down firmly to cover the base and sides of the tin, then fold the overhanging paper – about 5cm (2") – slightly over the rim. The creases in the paper add character to the sides of the cooked cheesecake, while the excess paper on top prevents the cake from overcooking.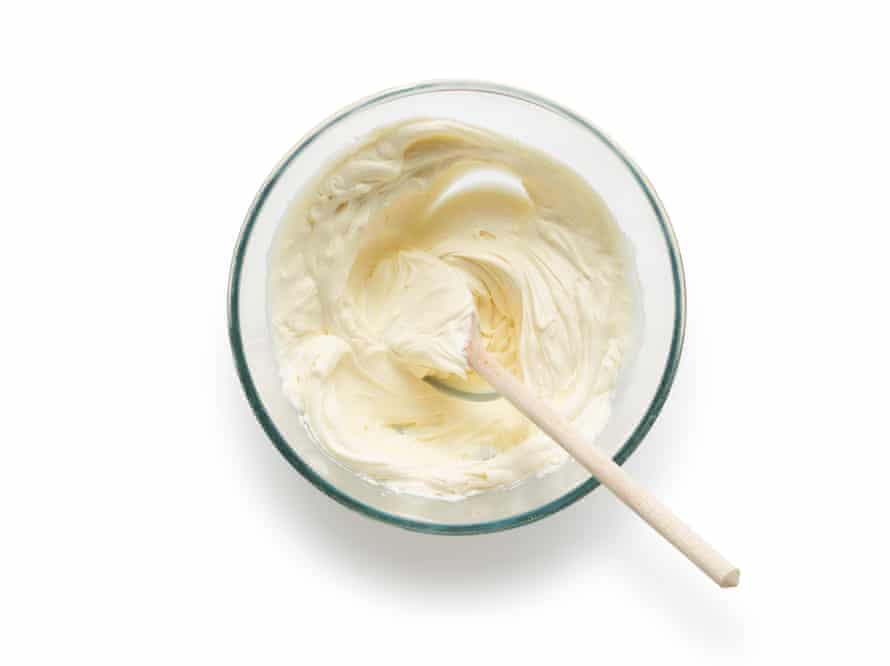 2.  Put the room-temperature cream cheese in a large bowl and mix gently until soft and spreadable. Then mix in the creme fraiche until evenly combined. Then add the sugar and salt, and mix until dissolved.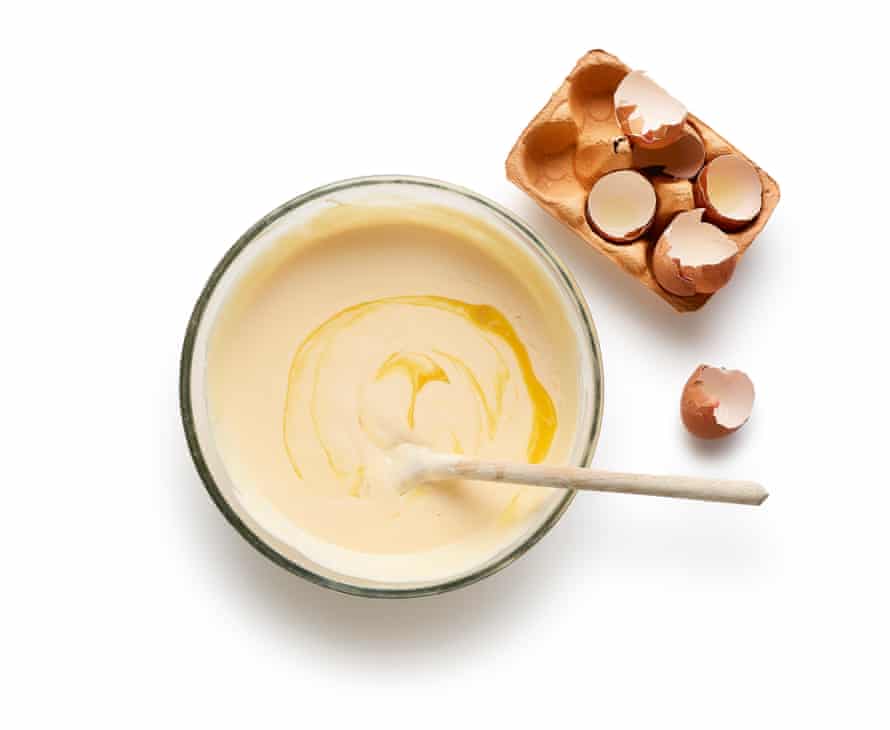 3. Finally, mix in the eggs one at a time, scraping down the walls of the bowl as you go, until they're thoroughly combined.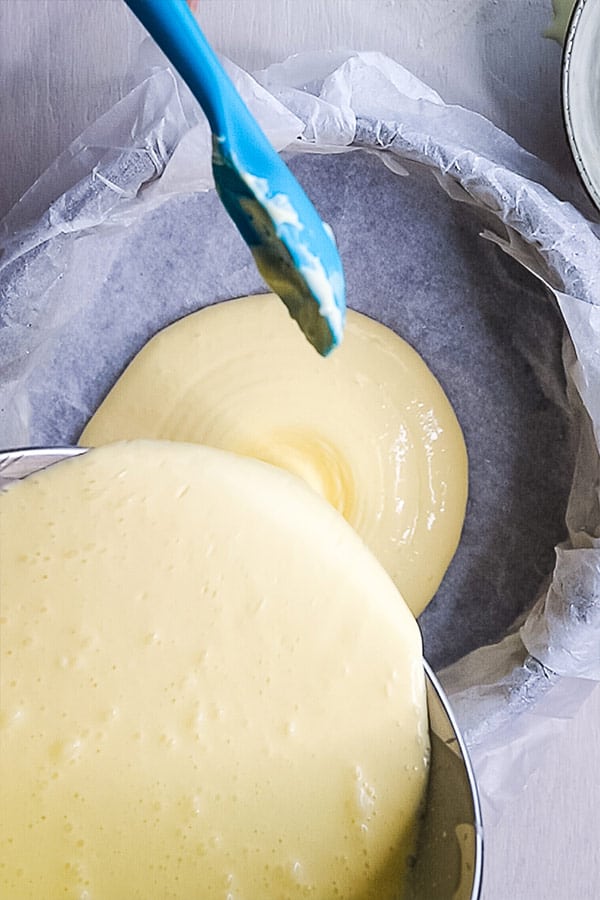 4. Sieve mixture into prepared tin and level, then pick up the tin and drop it a couple of times on a work surface to knock out any air bubbles.
5. Bake for 30 minutes, then keep your eye on it. I find it takes around 40 – 45 minutes. It's ready when the top is deeply brown and, more importantly, the middle is still wobbly and liquid; you'll think it will never set, but it will as it cools. The internal temperature should be at least 60C.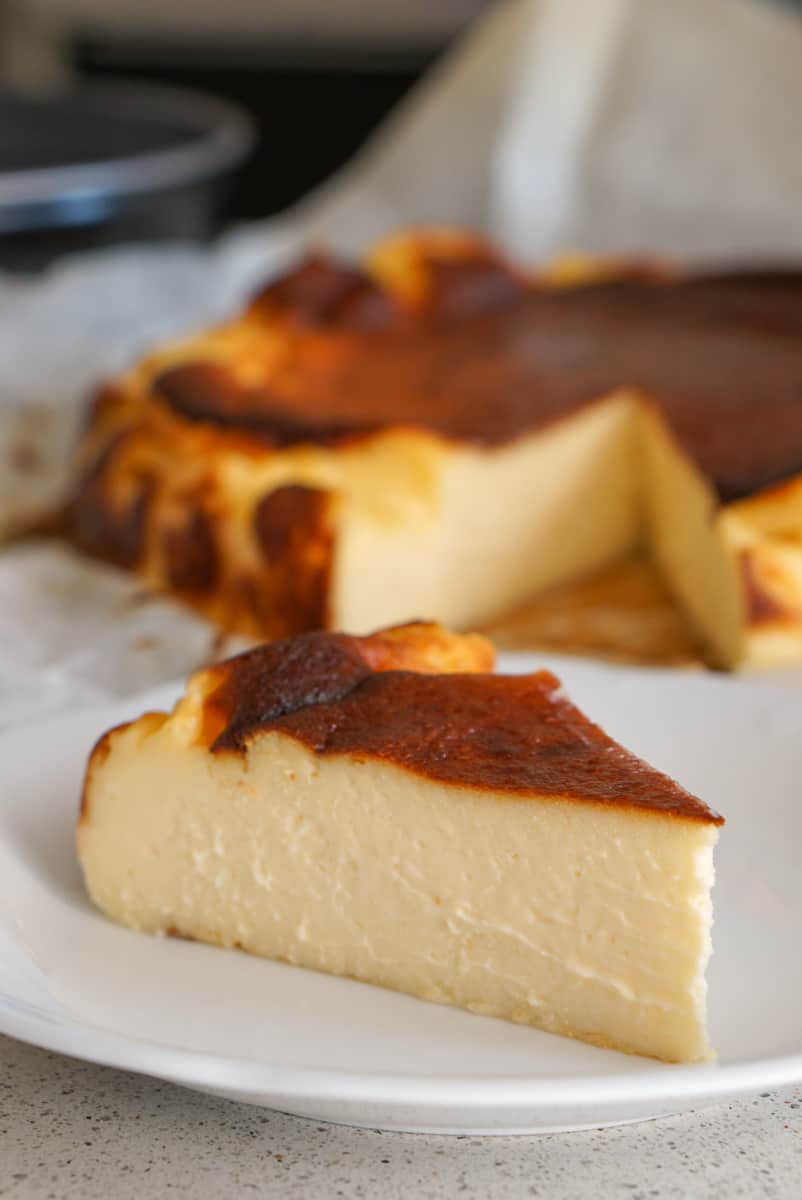 6. Remove from the oven and transfer to a wire rack to cool, before using the paper to help lift the cheesecake out of its tin. I think it's best served still slightly warm on the day it's baked, but if want to cut it into neat slices, you may prefer to refrigerate it for several hours first.
Sheree's Handy Hints
1. La Viña uses the Philadelphia brand cream cheese, but this cake works with other creamy cheeses too, such as mascarpone.
2. All ingredients must be at room temperature.
3. With so few ingredients, quality ones will allow the cake to shine.
4. You don't want to introduce too much air into the batter, so step away from the food mixer and processor. Instead, combine ingredients gently, by hand, to ensure a rich silky texture in the finished product.