French Fancies: Maje
Last week, I looked at Parisian fashion brand Sandro. This week it's the turn of sister brand Maje.
Paris has always been the fashion capital and Maje is a certifiably Parisian brand. But, first and foremost, Maje is a family business……. Judith Milgrom's, to be specific. Founded in Paris in 1998, the brand excels in bold, modern, urban fashion. It opened its first boutique in Paris on the Rive Gauche in the 6th arrondissement. Today, the brand is available in around 40 countries via 500 points of sale.
Over the years, Maje has designed successful collections of everything from ready-to-wear clothing to accessories. It has established itself as a leading brand in accessible luxury, thanks to fashionable creations with subtly edgy and quirky details for a decidedly feminine look that feels both understated and glamorous.
The Maje spirit is resolutely feminine, understated, elegant and bold all at once. The designer focuses on key pieces with subtle, modern details that always look stylish. From lace to prints and from leather to wool, the brand is constantly reinventing itself while holding true to its Maje roots, offering collections that celebrate independent women with glamour and style.
From ready-to-wear fashion to jewellry and leather goods, including the iconic M bag (pictured above), Maje offers a wide variety of winning pieces that no self-respecting wardrobe should be without.
How it all began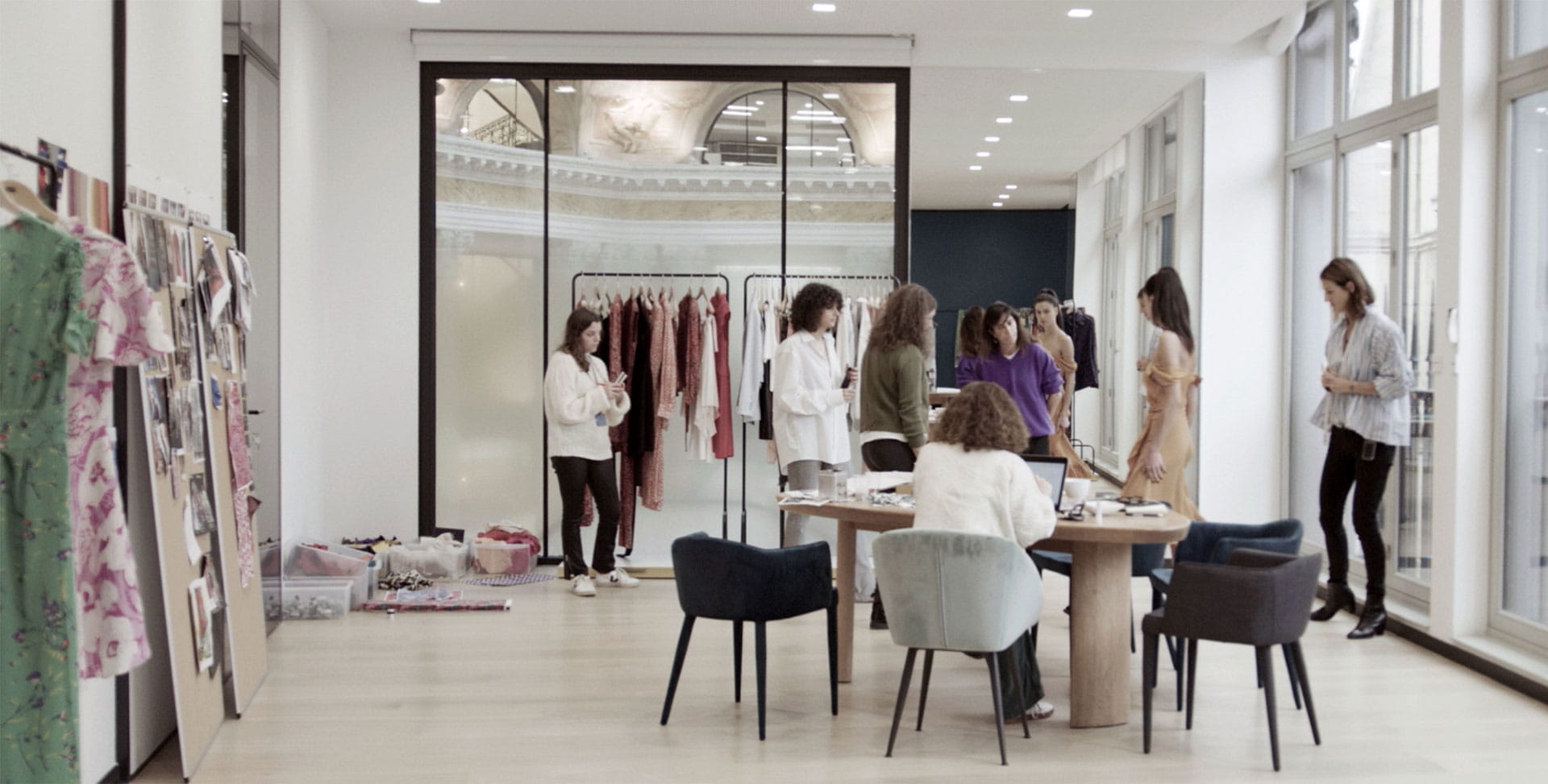 Coming to Paris as a teenager, the Moroccan-born designer Judith epitomises Parisian chic. Sister of Sandro (last week's French Fancies) founder, Evelyne Chétrite, the pair breathe a particular elegance into everything they create. Engaging with Paris's charismatic nature, Milgrom maximises on the fashion capital's sartorial standards, reinventing classic items with a certain panache.
Social Commitments
The company supports Mécénat Chirurgie Cardiaque which raises funds to help children with heart defects. Accompanied by many artists like Guillaume Canet, Mélanie Laurent, Inès de la Fressange, Vanessa Paradis and others, Maje has enabled Professor Leca's Association to operate on and save many more children.
More recently, Make has made its clothing available to rent.
Next week, I'll talk more about this creative family and the umbrella association it has created.
Images courtesy of Maje