French Fancies: Cristaseya
We're staying partly with fashion in Paris this week but today's brand doesn't have the same accessibility of those of the last few weeks.
Rue Ambroise Thomas is not just a quiet Parisian dead-end street. Up on the first floor of number 7, unmarked from the outside, devotees of crisp cotton-poplin shirts and cashmere sweaters find a cozy mecca. Decorated with abstract ceramics and pared-down wooden furnishings, the atelier of the decade-old label Cristaseya feels more like an apartment than a store or studio.
Cristina Casini started Cristaseya a decade ago with a partner, Keiko Seya, who has since left the business. They were both stylists without any design experience, but they were bored by the never-ending stream of new trends accelerated by social media and fast fashion. They decided to create a label together that had a commitment to quality materials and shapes that could last for years.
Since 2013, Cristaseya has been quietly and carefully turning out roomy wardrobe staples like languid suits, shirt dresses and sharp trench coats. Its pieces arrive not in the form of seasonal collections but in twice-yearly "editions. The label offers more than ready-to-wear too, including jewellry, sculptures and home goods, often made in collaboration with artisans from Greece and Italy.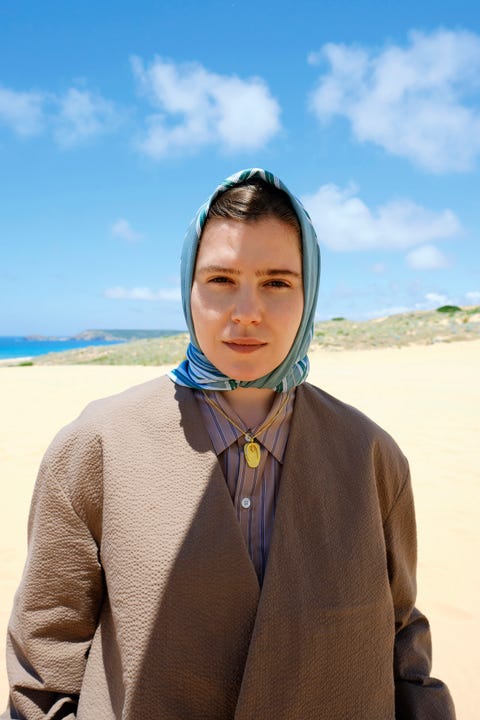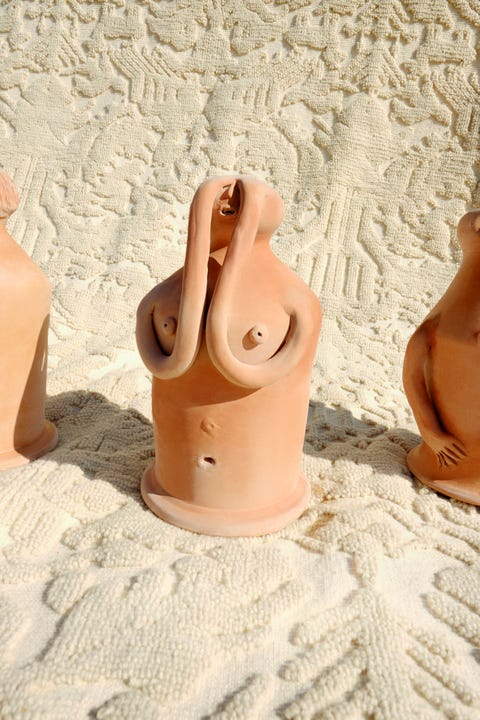 The brand evokes a feeling of intimacy, owing in large part to the tight-knit family behind it. Founder Casini and her husband, photographer Andrea Spotorno, lead it together, and the editions are inspired by their Italian culture and their travels. The label produces much of its knitwear at Casini's mother's factory, Maglierie Cristina, in the Italian province of Reggio Emilia, and its fabrics are often custom.
As such, the label has cultivated a loyal following, and thanks to its genderless shapes, the collection is for anyone with the confidence to wear oversize layers and the curiosity to seek out something made with an almost obsessive consideration. It makes sense, then, that Cristaseya's fans are often creative people too. But, IMHO, the best thing about the brand is that you simply can't get it everywhere, nor will you see it tagged frequently on Instagram.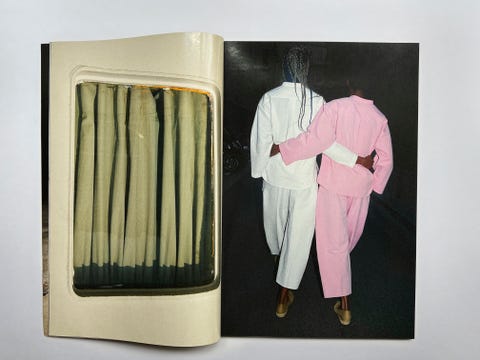 Cristaseya has remained under the radar, kind of like one of those hidden-gem restaurants that you don't want to tell anyone about for fear that it gets too popular and the magic disappears. That's how Casini likes it. The former stylist, who moved to Paris from Milan in 2005, is press shy and disinterested in the conventions of the fashion world.
She claims:
The aim has never been and will never be to make more and more money. Instead, it's to get to a safe financial point where we can all have a nice life and continue working with passion, traveling, going to the restaurants that we like, and having fun—me and all my team.
What that means is Cristaseya has remained small and rare. While the label is no longer quite the "little secret" it was, the ethos remains.
From the beginning, seasonality was downplayed for editions that last and together make the ideal wardrobe for the Cristaseya woman. Initially, every prior edition was available alongside the current release. Now, pieces from previous editions can be special ordered, and the brand typically tweaks and rereleases its core pieces in every collection.
The current edition, the label's 18th, includes many Cristaseya favourites, including oversize cotton shirts, caftans, pyjama sets, bright knits and Japanese washi-paper suits.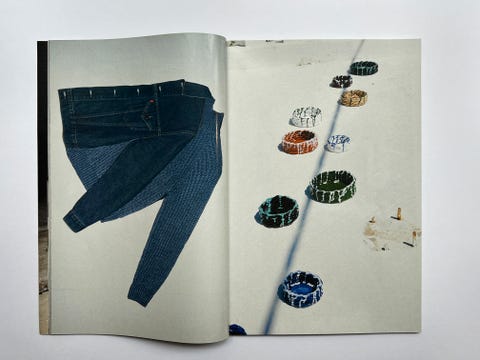 The quality of everything is impeccable, but there's still such a strong narrative. The label's pieces may appear simple, but they always have a modern twist in the silhouette, cut, or colour.
Cristaseya launched its e-commerce site just five years ago, and it has an unusual strategy: The website "opens" for business for only a few weeks at a time when editions land or when pieces from past editions are available. This guarded approach and small scale differentiate it from other designer labels with a similar commitment to quality and timelessness.
All images courtesy of Cristaseya