1.Preheat oven 245C/225C fan/gas mark 9/475F. Trim artichokes and put hearts in a bowl with halved lemons (so they don't brown), until they go  into the oven.
2. Brush a shallow  baking dish with 1 tbsp olive oil. Drain artichokes and lemons, toss artichokes with remaining 2 tbsp olive oil, salt and pepper. Arrange them, cut side down, along with the lemons, in the baking dish. Roast for 25-30 minutes or until tender. Set aside.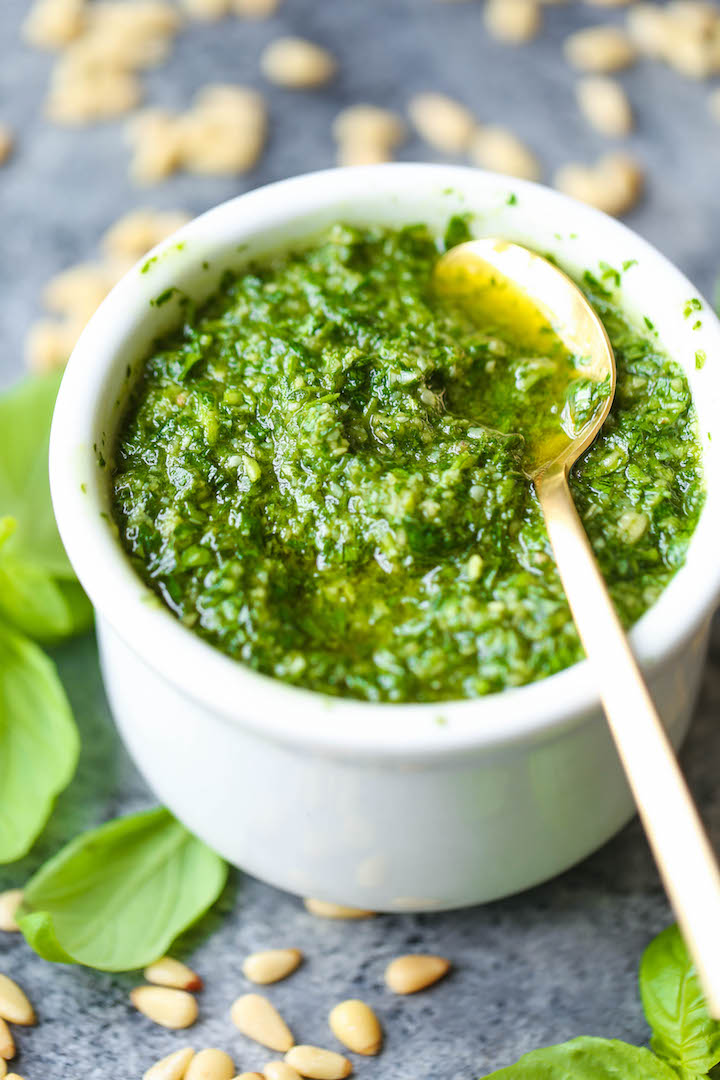 3. While the artichokes roast, make the pesto. Combine pine nuts and garlic in a small food processor. Pulse, then add basil (or equivalent), lemon juice, zest olive oil and spinach. Blend until combined.
4. Assemble the salad with cooked farro, chickpeas, salad greens, feta cheese and sliced artichoke hearts. Toss with a big squeeze of juice from roasted lemons and season to taste with salt and pepper. Add a few dollops of pesto (serve remaining pesto on the side), sprinkle on a few more toasted pine nuts and mix to combine.
Sheree's Handy Hints
1.Substitute another grain for the farro – quinoa or wheat berries would both be delicious.
2. Roast the chickpeas for extra crunch, or try another type of pesto.
3. To make it vegan, use a tbsp capers in place of the feta, or use vegan feta.