Postcard from Philly: Part III
Our trip to Philadelphia was almost wholly prompted by watching a television programme on three of its gardens: Longwood, Shofuso and Winterthur. Our favourite by far was Longwood where we spent hours wandering around its wonderful grounds and conservatory. It was while we were there that one of its many helpful employees told us about the gardens at Nemours and Chanticleer which I'll cover tomorrow. 
How it all began
In 1700, a Quaker family named Peirce purchased the land and established it as a working farm and homestead. Prior to the Peirce family's acquisition of the land, the Lenni Lenape tribe had inhabited the territory.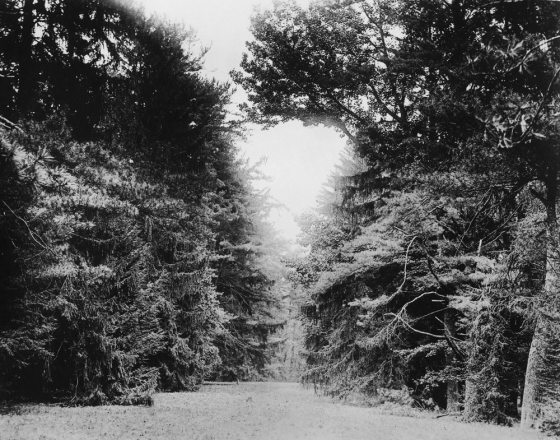 In 1798 Joshua and Samuel Peirce began planting an arboretum with an impressive collection of evergreen trees, which by 1850 was recognised as one of the finest in the nation.They also began acquiring native and exotic plants through exchanges with other collectors, and over time the collection increased and was opened to the public.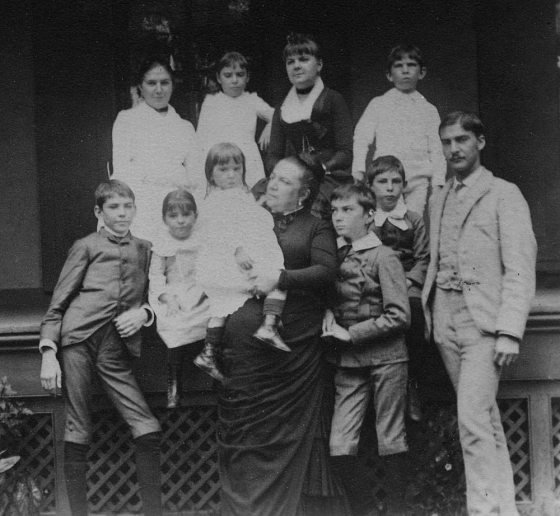 After the death of George Peirce, who had maintained the property, the collection of trees were sold and due to be cut down for lumber in 1906. Fortunately, Pierre du Pont (grandson of the founder of the DuPont Chemical Company, Eleuthère Irénée du Pont) an industrialist, farmer, designer, collector and conservationist, contacted the parties involved. He purchased not only the lumber contract, but also the entire Peirce property. The conservationist wrote to a friend that his reason for purchasing the contract and land was:
…..to save the collection of old trees…many of them of extraordinary growth and arresting appearance.
Preserving the land and its plant life was du Pont's top priority, prompting him to write a 174-page instruction manual for his workers to follow when caring for the grounds.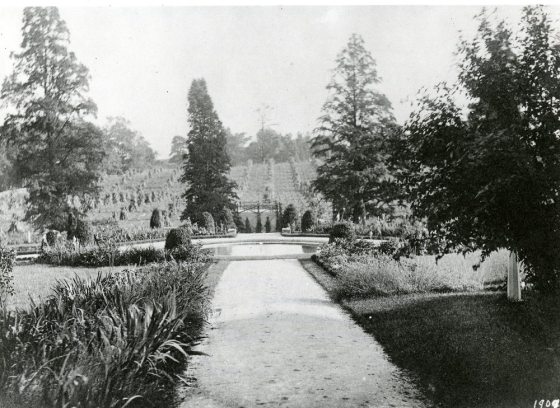 Du Pont's first addition to the property in 1907 was the Flower Garden Walk, a 200 metre (600 ft) long brick path through a variety of floral gardens.  Further additions to the gardens quickly followed, and the incredible mix of styles and designs found throughout Longwood Gardens is a result of du Pont's vast array of influences. What's more, rather than following a coordinated and predetermined plan, he built each element piece by piece.
Du Pont's fascination with fountains is evidenced throughout Longwood. He noted:
As a child I was always delighted to behold flowing water and confess to still feel a thrill at the sight of clear water running freely from a faucet.
Drawing inspiration from Chicago's 1893 World Colombian Exposition, du Pont began work on the five acre Main Fountain Garden in 1929. Water is sprayed up to 40 metres (130 ft) into the air, with 45,000 litres (10,000 gallons) of water circulating through the pumps evert minute. The fountains are now digitally controlled but the original pump room, in all its glory, is still there.
The adjacent Italian Water Garden draws heavily from du Pont's admiration for the Villa Gamberaia near Florence, Italy. Construction of these fountains began in 1925 and was completed two years later. The Italian Water Garden contains 600 circulating jets that pump 17,000 litres (4,500 gallons) of water per minute through 18 pools.
One of du Pont's greatest contributions to the property was the Conservatory, opening in 1921 as Longwood's largest construction project. The Conservatory is a 4.5-acre greenhouse housing 20 indoor gardens and 5,500 types of plants. Open year round, the Conservatory attracts visitors with changing seasonal displays, including the popular orchid show held in March. Furthermore, the Conservatory's Exhibition Hall, with its original sunken marble floors, has been used over the years for special exhibits and events. The floors are typically filled with water to reflect the foliage, but when events and exhibits take place in the Exhibition Hall, the floors are drained.
Longwood's legacy
In addition to the Children's Garden, Longwood offers a series of school and youth programmes to inspire and educate students. These programmes are available to students at all levels and, in the past 50 years, over 1,000 students have participated. The organisation also offers a two-year Professional Gardener Programme, designed to educate and prepare students for horticultural professions, in addition to three different internships for qualified students.
Longwood's educational efforts go beyond just targeting students. They offer daily visitor programmes to all guests interested in learning more about the gardens or horticulture in general.  Additionally, visitors looking for inspiration for their own gardens can take a look at Longwood's Idea Garden. The Idea Garden is designed to show gardeners how to combine local plant varieties for different purposes such as pest management, eco-gardening, and vegetable and fruit gardening.
Longwood offers a unique blend of horticulture, education, arts and entertainment. They do it on 1,000 acres, only about 25% of which are open to the public, and work hard to maintain the historical accuracy of the property. There are probably only a handful of gardens in the country that offer so much breadth with the level of quality of horticulture.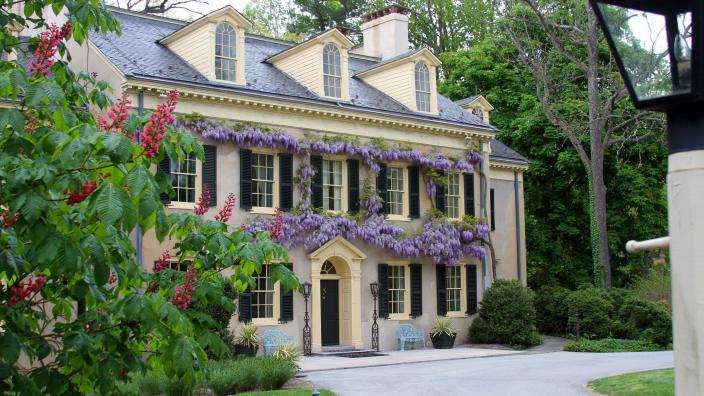 Pierre du Pont's vision for Longwood Gardens is stored at the Hagley Museum and Library, a "nonprofit organization that collects, preserves and interprets the unfolding history of American enterprise." A full-time historian ensures that du Pont's vision is maintained throughout the grounds. Everyone from the staff to the board is keenly aware of the impact and importance of Pierre's vision on the Gardens today, and make most if not all decisions with him in mind.
Pierre du Pont even ensured that his work at Longwood would be maintained after his passing by establishing Longwood, Inc. in 1914 to continue the operation of the property as:
….the living legacy of Pierre S. du Pont, inspiring people through excellence in garden design, horticulture, education and the arts.
Longwood Inc. is overseen by the Longwood Foundation, which is comprised of a board of directors who manage charitable contributions and fund major projects.
In February 2021, Longwood announced Longwood Reimagined: A New Garden Experience — the most ambitious expansion, reimagination, and preservation of the Conservatory and surrounding landscape in a century. This sweeping reimagination of 17 acres of the Conservatory and grounds – opening in fall 2024 – will result in stunning new buildings, wondrous new indoor and outdoor gardens, surprising new guest experiences and much more. We'll have to return, won't we?
Monochrome images courtesy of Longwood Gardens