The Musette: Another chickpea salad
This is one of those recipes that I make regularly because it's bright, fresh, clean, and crunchy……. it really hits a lot of notes. Plus, it's filled with loads of plant-based protein,  light on fat and heavy on flavour. It can sit in the fridge for a day or two and in fact may even be better on day two. It also travels well, so ideal for a picnic. I don't usually do recipes just in cups but this time it works just fine.
Ingredients (serves 6)
1

cup plant-based 

yogurt

1

cup chopped coriander (

cilantro) 

1/2

cup chopped 

basil

1/2

cup chopped 

dill

1/2

cup chopped parsley

1/2

cup chopped salad 

onions (scallions)

1 organic 

lemon, juiced and zested

1

tbsp extra virgin 

olive oil

2

tbsp 

capers

2

 fat 

cloves confit 

garlic

1

tsp sea 

salt

1

tsp freshly ground 

black pepper
Salad:
3

cups cooked 

c

hickpeas

1

cup 

cucumbers, chopped

1

cup 

cherry tomatoes, quartered

1/2 cup chopped salad onions (scallions)

1

tbsp 

finely grated lemon zest

1/2

cup cubed vegan 

feta

1

tsp 

black pepper

1

tsp sea 

salt

1/2

cup 

pumpkin or sunflower seeds
Method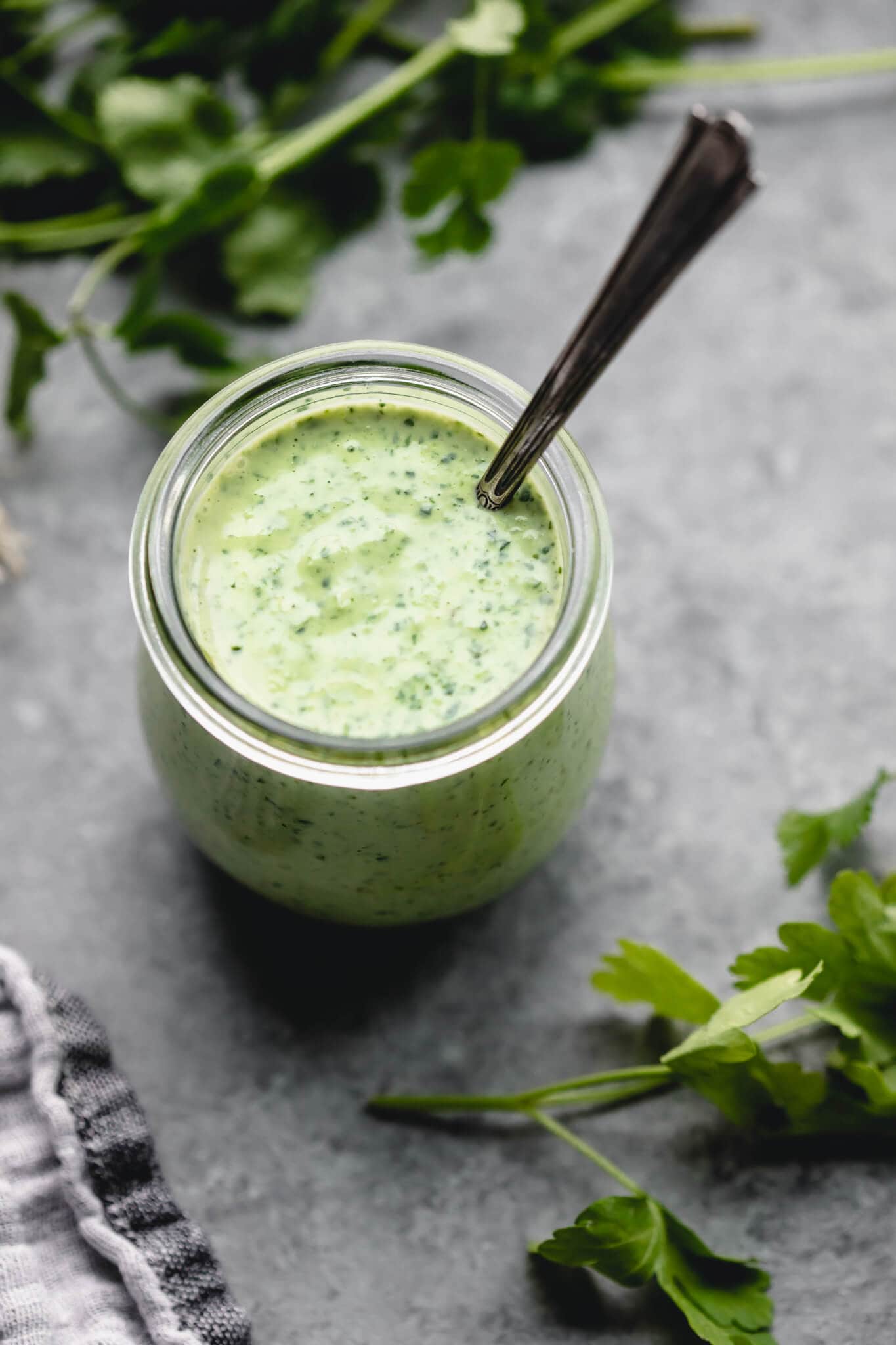 1.Let's start with the dressing. In a blender mix together all of the ingredients and blend on high until smooth. Pour into a clean container. We will use about 240ml (1 cup) of the dressing and the rest can be stored in the fridge for up to 10 days.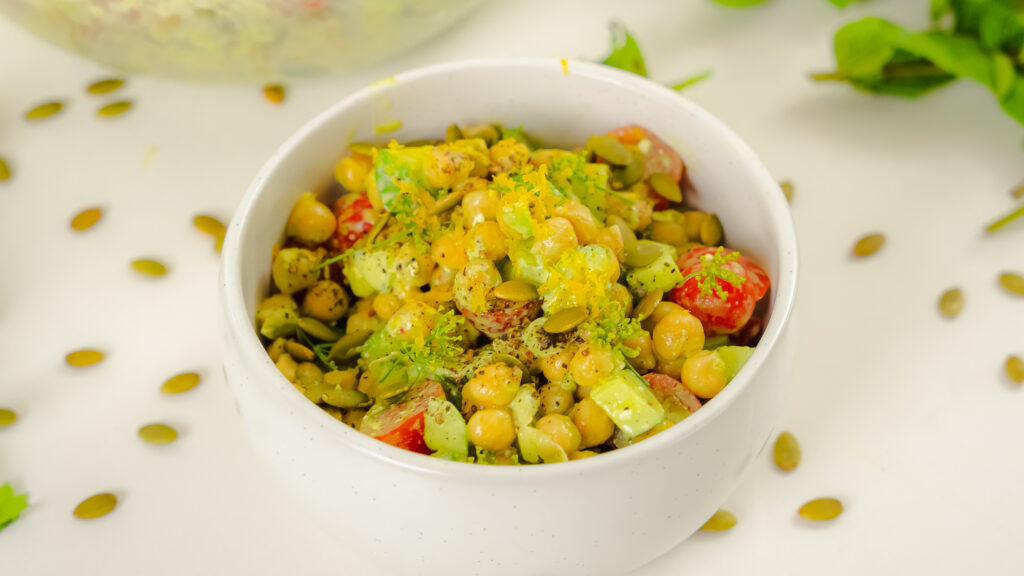 2. Next, in a large bowl mix together all the salad ingredients: chickpeas, cucumbers, tomatoes, lemon zest, feta, pumpkin seeds, black pepper and salt. Pour over the dressing and mix thoroughly. Serve immediately or store in the fridge!
3. As always, feel free to make substitutions, additions and deletions based on your tastes.