Fusalp was founded by two tailors in 1952 on the banks of Lake Annecy in the heart of the French Alps. The brand revolutionised Alpine ski clothing by creating, most notably, the first technical fuseau (or as we know it, the ski strirrup pant) and the racing one-piece suit that would be worn by France's national teams in the 1960s.
As the privileged partner of some of the greatest Alpine skiing champions, Fusalp has always striven to create the ideal balance between technicality and comfort, along with precision and elegance in its cuts and design. The Fusalp silhouette is dynamic and emphasised by garments made of light yet structured materials that facilitate movement throughout the day.
Fusalp had been in slow decline since its heyday in the 1960s and 1970s, when it was renowned for its cutting-edge skiwear. Serendipitously, Alexandre Fauvet, alongside Sophie Lacoste and Philippe Lacoste (granddaughter and grandson of the famed Lacoste founder René) were on the lookout for a heritage brand that they could take over and revitalise. Fauvet explains:
Fusalp nicely fitted the bill.
The trio attracted much-needed new investment to facilitate Fusalp's future international expansion.
The additional investors in Fusalp are both family holding companies and private individuals. Among the latter are French businessmen Elie Kouby and Frédéric Biousse, two of the three founders of private equity firm Experienced Capital (a shareholder in fashion and apparel labels Slip Français, Balibaris, Figaret, Jimmy Fairly, Soeur, Maison Standards, Sessùn, etc.).
The others are: Léopold Meyer, founder and General Manager of Florac, another private equity firm linked to Experienced Capital, who has reportedly acquired a stake in Fusalp both for himself and his family; Nathalie Sayer and her husband Patrick Sayer – the former CEO of Eurazeo, now investing as a business angel through his family holding company Augusta; and finally, Nicolas Houzé and his family, owner of the Galeries Lafayette department store group via the Motier holding company – through which he notably engineered the take-over of French mail order firm/e-tailer La Redoute – and is also a shareholder in supermarket giant Carrefour. I thought it was interesting to once again see the collaborative efforts of French entrepreneurs.
After it was bought eight years ago, Fusalp underwent a substantial transformation, and in the 2016-17 financial year it recorded a revenue of €16 million, compared to €6 million in 2014. It's now around €40 million. Fusalp has leveraged its sporting past to position itself in the premium sport-fashion segment. It opened over 20 mono-brand stores in France and Switzerland, and it is also sold through around 350 multi-brand retailers, plus the label has strengthened its position in Asia and North America.
Fauvet, Fusalp's CEO since 2014 , and a very keen skier, talks about the brand:
Fusalp is one of the French Olympic heritage brands. It has a very long and rich history in France and abroad, as well as product know-how focused on innovation. Fusalp inspired fashion designers in the 1960's and 1970's and it started its own ready-to-wear collection very early on.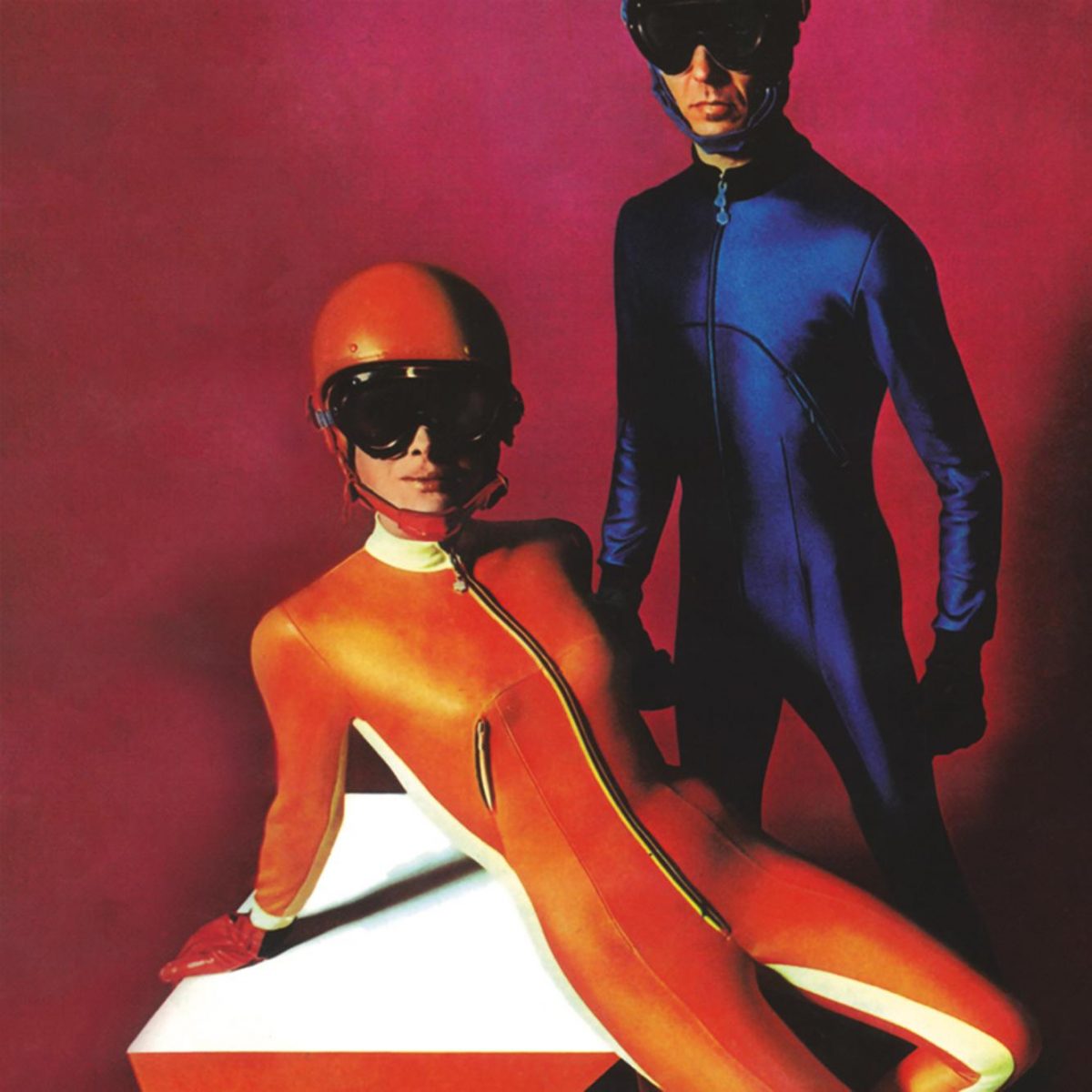 The company hired Mathilde Lacoste – the wife of Philippe, who had spent 20 years heading up trends and development at Lacoste – as creative director and tasked her with recapturing Fusalp's essence.
I visited Ingrid Buchner, Fusalp's creative director in the 1970s. Her designs were so innovative that we think of her as skiwear's Karl Lagerfeld
She also explored the company's design archives and collaborated with existing employees, who she described as the anchors who are helping to retain the spirit of the brand.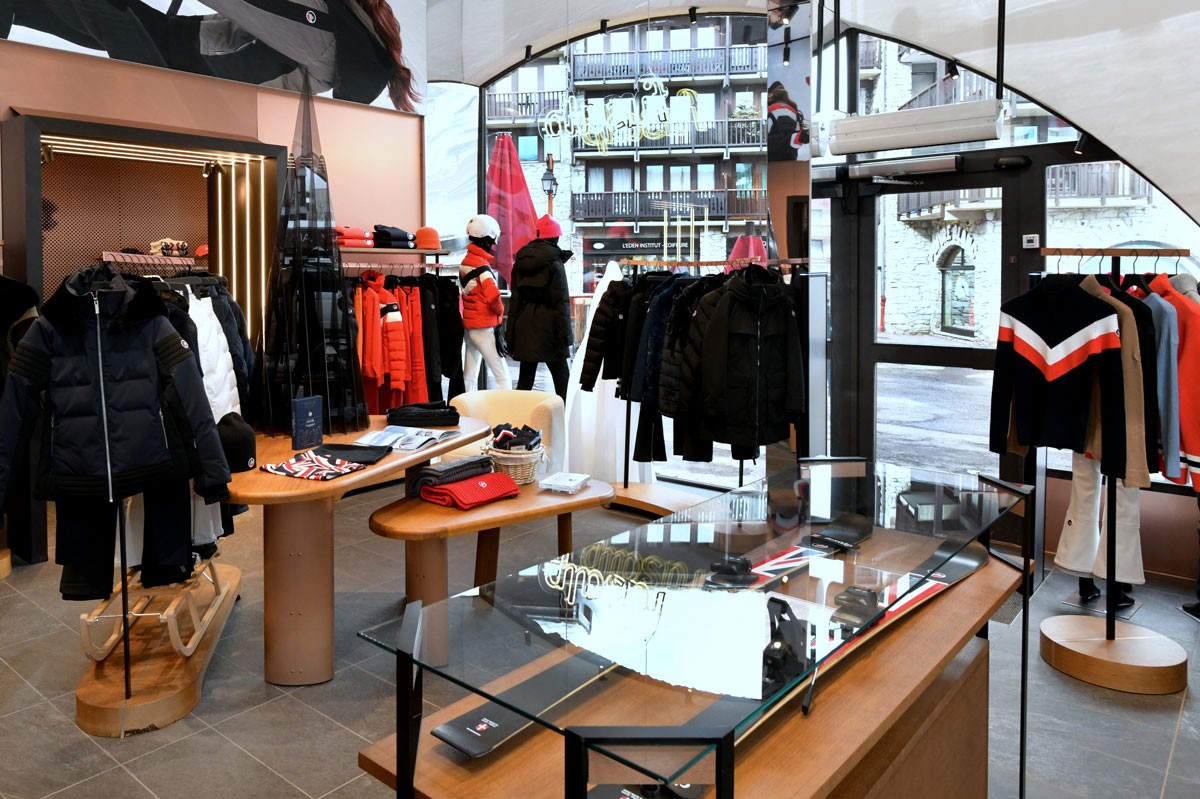 Adopting a modus operandi of 'evolution not revolution' has served them well. It helps that Fusalp was originally known for its innovation and forward-looking design, so the brand's focus today on fusing cutting-edge technology with a sartorial approach to pattern cutting and a contemporary style seems fitting.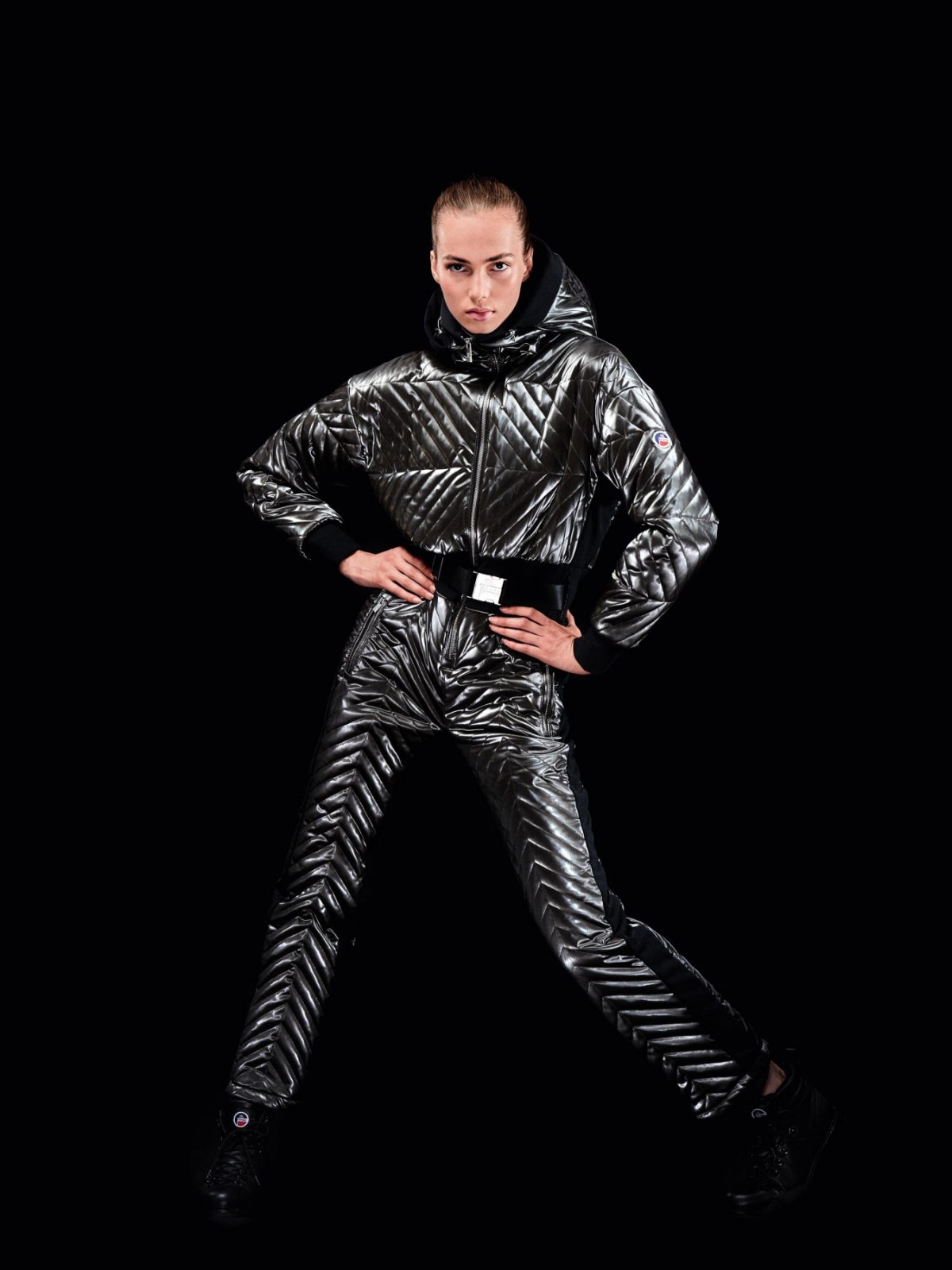 A case in point is Fusalp's Autumn/Winter 2019-2020 collection, influenced by the 50th anniversary of the moon landings. The line featured slimline ski suits in metallics; lightweight ski pants in a non-crease fabric that are almost indistinguishable from a pair of tailored trousers; and tops with a retro futuristic feel made in a high-performance fabric.
Performance and function are always the company's priority. Witness a self-heating ski jacket with a surprisingly slim silhouette, the result of over two years of research and development. You can control which areas you want to heat via an app on your smartphone. All you need to wear underneath is a T-shirt.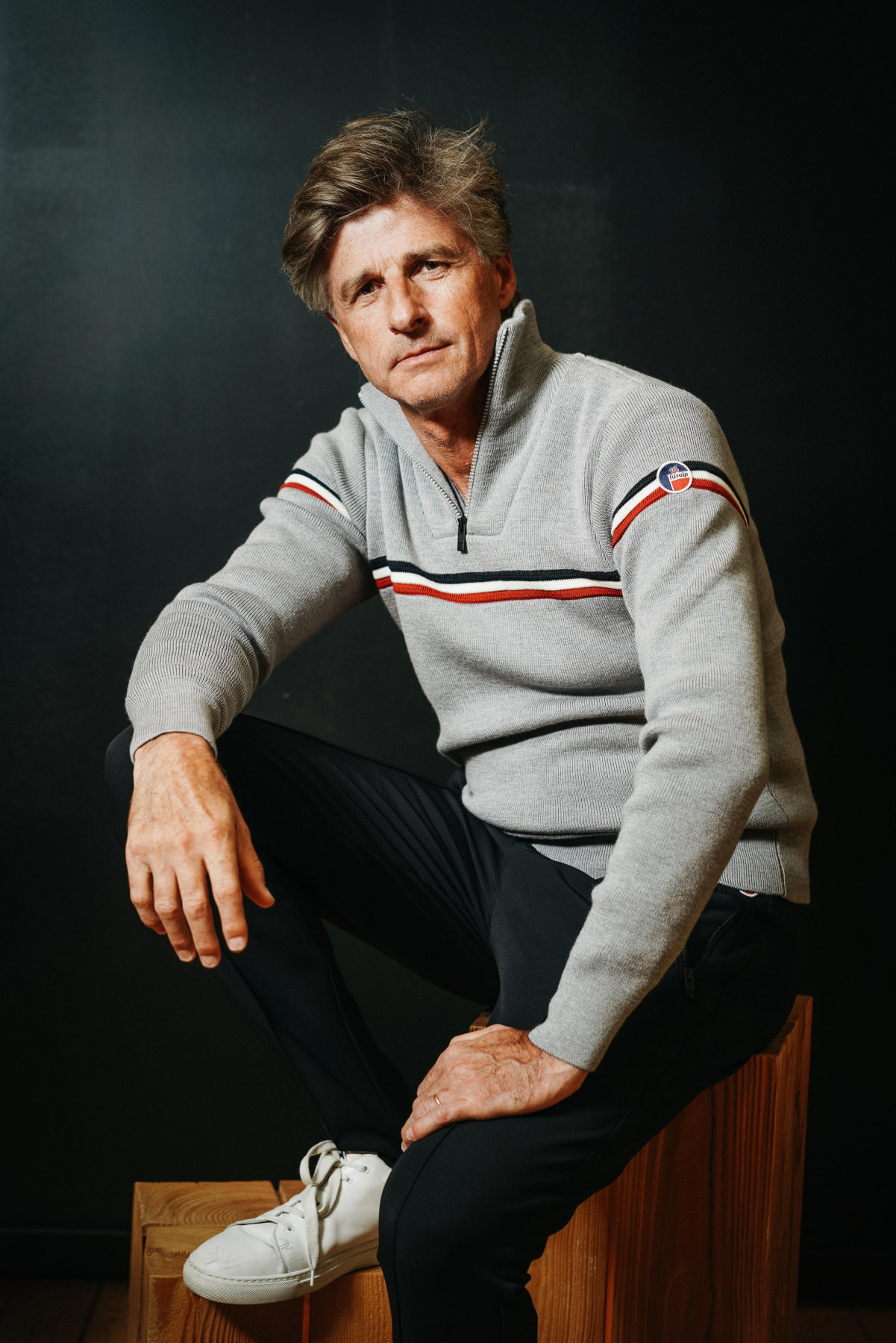 Supporting skiing talent
There's a lot to be excited about, and it doesn't stop at product. The brand has launched the Young Champions programme, an initiative that aims to foster young skiing talent worldwide.
The company feels a responsibility to invest in the new generation, while the its focus on the latest innovations benefits all areas of the business. For example, it  uses its self-heating technology to create urbanwear perfect for people who travel a lot or who just want to stay warm without the bulk.
The urban collection is more about lifestyle and includes velvet-panelled bombers and shearling-lined sneakers to wear both on and off the slope. It's aimed at sporty people who love to ski and travel and live a very international life.
Today, Fusalp is no longer only focused on skiwear and the company is developing in other sectors.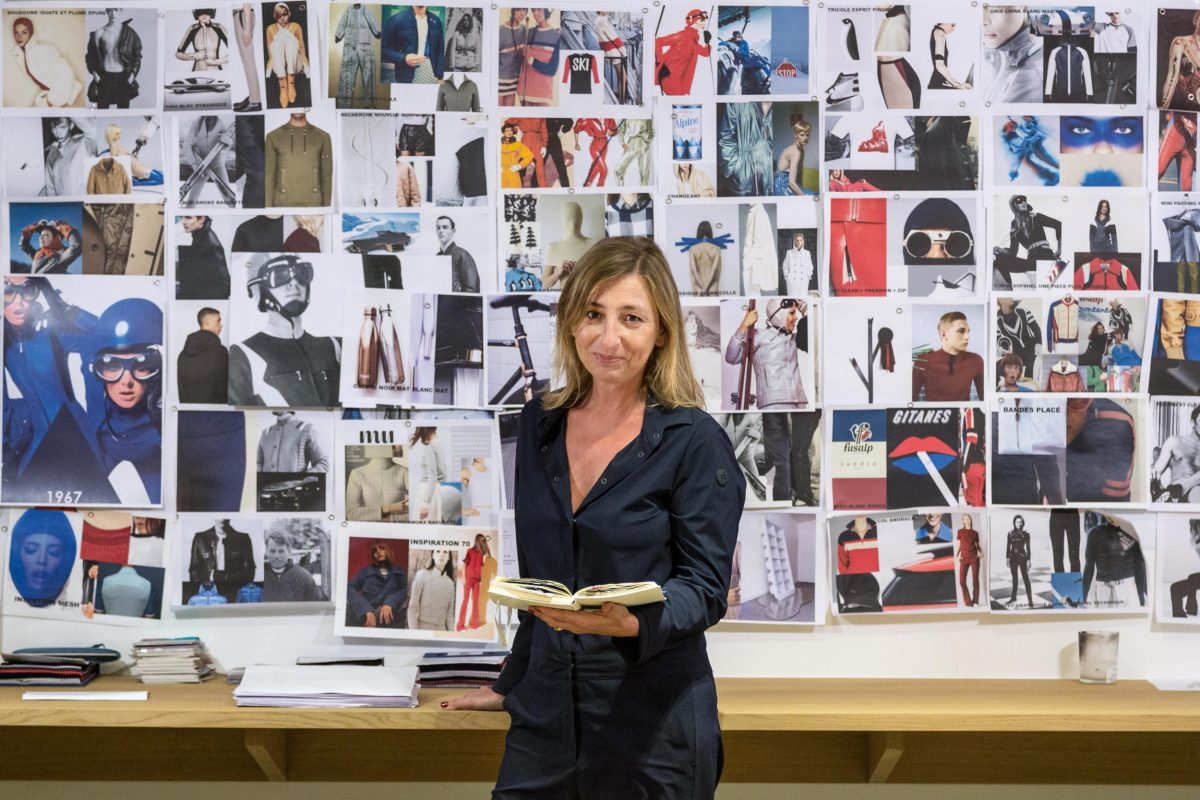 With brand ambassadors such as Antoine Dénériaz, the 2006 Olympic Gold medal winner in the downhill, the brand has surrounded itself with experts who help to develop innovative new products. Thanks to feedback from the athletes, the brand has been able to adapt its textile technologies for lighter garments, more waterproofness, breathability and warmth.
Technicality, functionality and elegance. From durable fabrics with highly technical qualities to clean and contemporary cuts, Fusalp aims to design a plural wardrobe destined for both the mountains and the city, which radiates its signature sport-chic allure. Durability is also of the utter most importance – Fusalp pieces are meant to last a lifetime and to be effortlessly timeless, to be worn throughout every season and passed down from generation to generation.