The Musette: Sweet and Spicy Cauliflower Beignets
This crunchy, spicy, sweet, happy hour snack is a major crowd pleaser. A perfect, shareable snack to make for when you are having people over, or a fun meal to enjoy yourself! I love cooking with cauliflower because it's a vegetable that can withstand high heat and is really good at absorbing flavour.
If I say so myself, the gochujang maple sauce is amazing. Sweet and spicy, the perfect sauce for these cauliflower bites, or indeed for chicken wings. The base of the sauce is gochujang, a Korean condiment made from fermented red chillis. You can now find this in most major grocery shops. Gochujang has a sweet, spicy, funky flavour that is really crave-able. I find it balances really well with maple syrup and the combination is incredible. Sweet + Spicy = Lovely!
Ingredients (serves 4)
1

 

cauliflower, broken into bite sized florets
Batter:
310g (2

cups) 

rice flour

1

tbs 

cornflour (corn starch)

1

tsp 

salt

1

tbsp 

onion powder

1medium organic 

egg

300ml (1 1/4

cup) filtered, cold 

water
Gochujang Maple Sauce:
6

tbsp 

gochujang paste

4

tbs dark 

soy sauce

 

4

tbs 

maple syrup

 

2

tbs 

rice wine vinegar

2

 fat 

cloves 

garlic, minced

thumb-sized piece of fresh ginger,

 minced
Topping:
11g (1

cup) spring onions (scallions), 

sliced

35g (1/4

cup) 

sesame seeds
Method
1. If, like me, you don't have a fat fryer, pour about  720 – 960ml (3-4 cups) vegetable oil into a large, high-sided saucepan. Slowly bring the temperature of the oil to 190C/(375F). While the oil is heating, carry on with the rest of the dish.
2. Break apart your cauliflower into small bite-sized florets.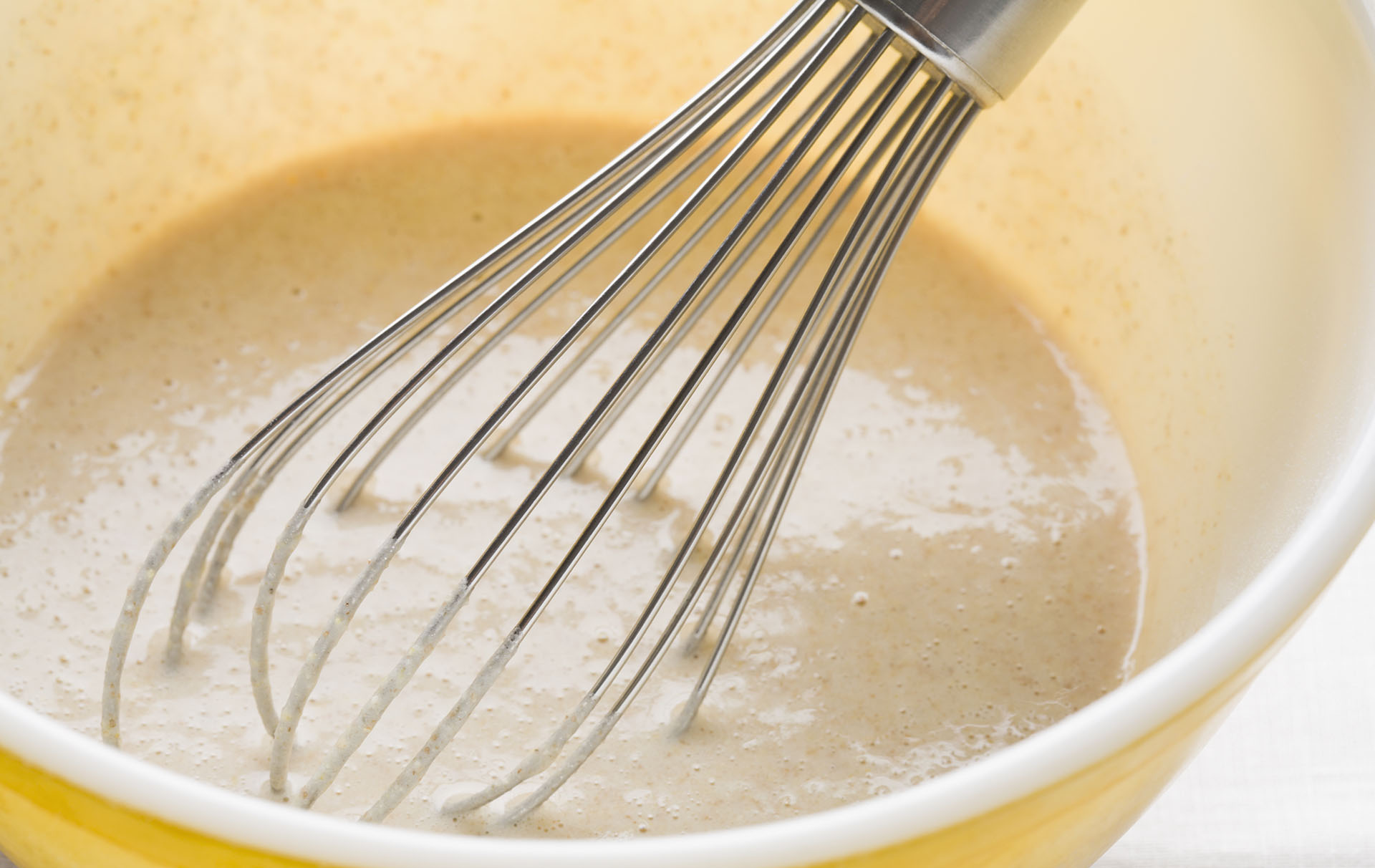 3. In a large bowl whisk together rice flour, corn starch, salt, and onion powder. Then crack in the egg and pour in the water. Whisk until smooth. You want the consistency of a loose pancake batter. If it seems too thick, add in a tbs of water. Too runny? Add in a tbs rice flour.
4. For the sauce, use a small sauce pan and add the gochujang, soy, rice wine vinegar, maple syrup, garlic and ginger. Place over medium low heat. Stir regularly until everything combines nicely and the sauce is smooth and glossy.
5. Now it's time to fry. Line a baking sheet with kitchen paper towel. Dip the cauliflower florets into the batter. I do this one at a time. Remove from batter and allow excess to drain off. Gently drop the battered cauliflower into the oil and allow to fry until a golden brown. Do not overcrowd the pan otherwise the oil temperature will drop. Place cooked pieces on kitchen paper to drain any excess fat.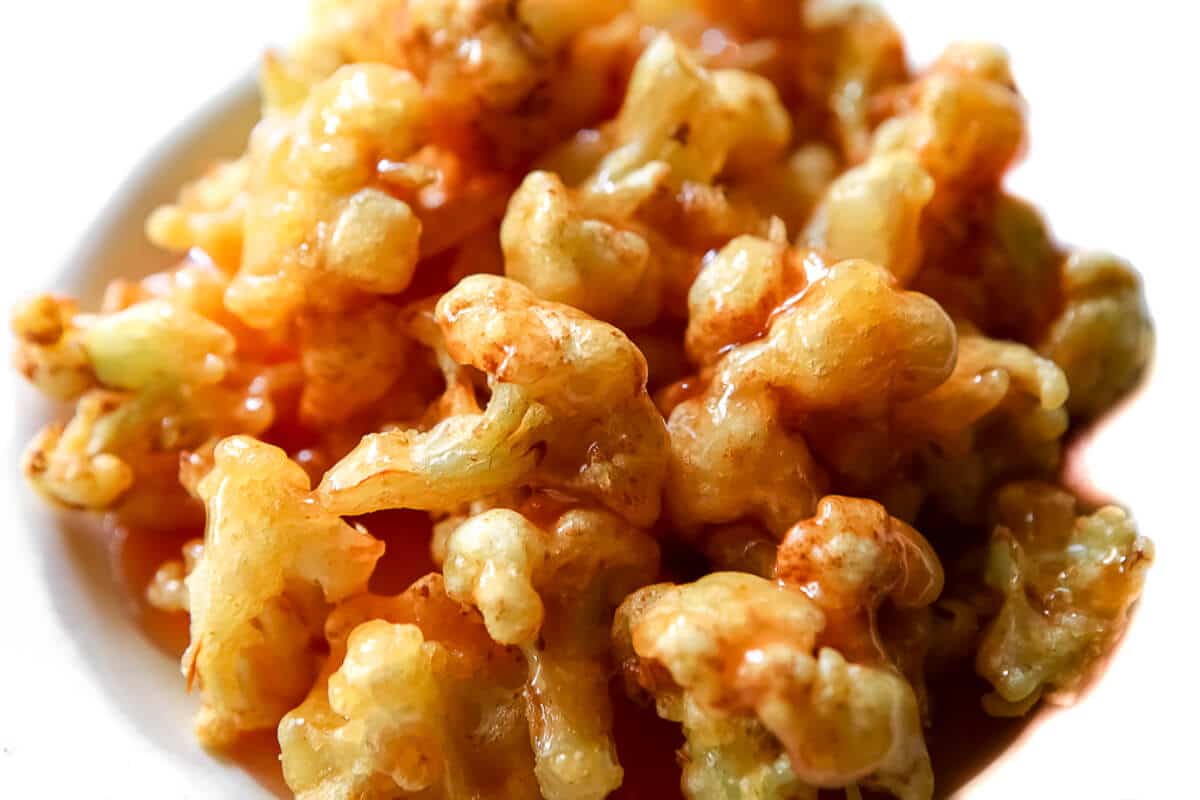 6. Once you have fried all of the cauliflower florets,  place in a bowl, season with salt, and then pour over the warmed sauce. Toss the cauliflower beignets until fully covered.
7. Place coated cauliflower beignets onto plate or in a bowl and top with sliced onions and sesame seeds. Enjoy with a cold drink of your choice. Warning, these are seriously addictive!