French fancies: Yann Couvreur Pâtisserie
Whenever we visit Paris, a significant amount of time is spent drooling over various pâtisseries. Of course, there are many good ones but I'm interested in the great ones, such as today's, Yann Couvreur has become known for his clever riffs on classic pastries. Some are ready-made, from seasonal tartes to roulés—rolled flaky pastry filled with pistachio-chocolate, praline rose, hazelnut, or milk chocolate and coconut. But there are also a few made-to-order pâtisseries, including Couvreur's signature deconstructed millefeuille. 
Couvreur has four stores in Paris — the first opened in 2016. Alongside the likes of Claire Damon, Cedric Grolet, and Mori Yoshida, as well as the longtime leaders Claire Heitzler, Pierre Hermé and Jacques Genin, he is currently at the forefront of Paris' legendary patisserie ecosystem.
How it all began
Yann Couvreur was born in Pais, the son of a businessman, and grew up in Yvelines. He started making pastries during his internship. He then studied at Tecomah in Jouy-en-Josas and obtained the Professional Certificate in the Patent d'études Professionnelle for cooking and pastry making.
He started working as a chef at Gérard Vié's Les Trois Marches restaurant at the Trianon Palace in Versailles. He then worked for Carré des Feuillants in Paris for two years and then worked as a sous chef at the Park Hyatt Paris Vendôme. In 2010, he became a pastry chef at Eden Rock in Saint-Barthélémy.
Back in mainland France in 2011, he joined first the Lancaster and then Le Burgundy and then in 2013 Prince des Galles, Paris, with Stéphanie Le Quellec.
A judge on M6 TV's Top Chef Best Pastry (2015), Couvreur created Masterclasses and invited the likes of Dominique Ansel, Frank Haasnoot and Amaury Guichon to participate in culinary cook-ins.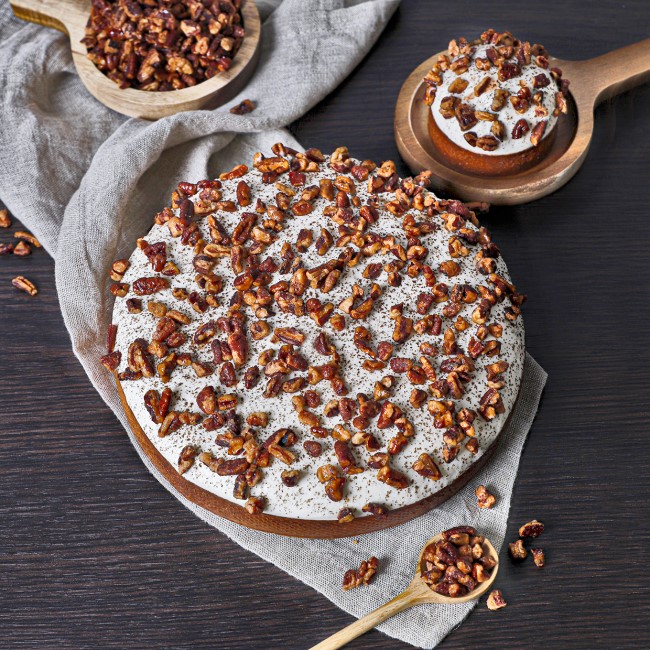 He opened his first boutique in 2016 on rue Parmentier saying he needed:
to be able to choose what I do and what I create.
Le Marais, much my favourite stomping ground,  was his next address, then Lafayette Gourmet Haussmann where there's a YC pastry shop/tea room. And now the fourth has launched in the hip 'n' happening Batignolles district on rue Legendre,  near to where he lives. Add YC Lab, reserved only for click n'collect, and projects which have fundraised nearly €2 million via 11 keen investors and pastry aficionados (with profiles in retail, digital, finance etc.) to open outposts in South Korea, London, Florida, Brooklyn and San Francisco.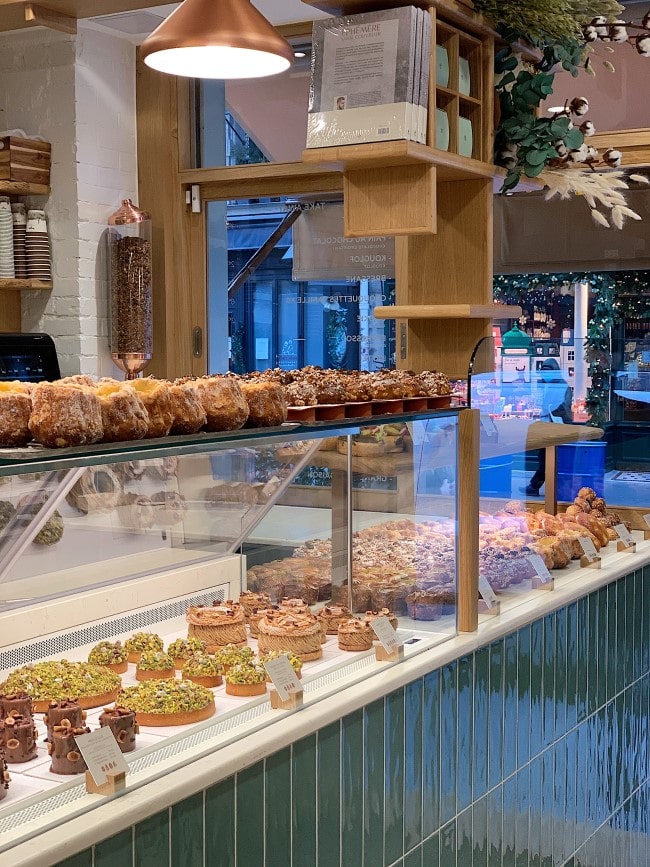 Yann happily acknowledges his passion for pastry, his family and foxes (not necessarily in that order)! The nifty fox, with +250,000 Instagram followers, is his logo.  Though he insists that he doesn't I want to create a brand, or franchises. He just wants to preserve the artisanal atmosphere of the company, using seasonal ingredients – with only him and his team baking.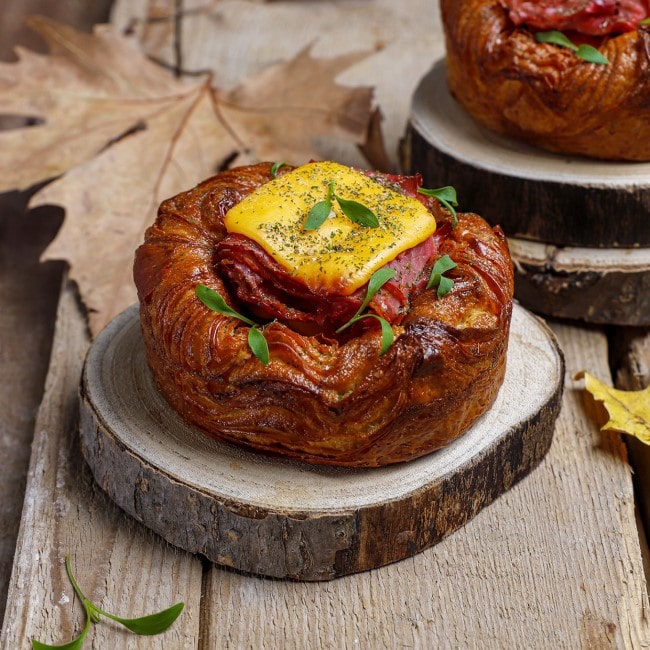 With its chocolate-box vibe, the design of the most recent boutique in Batignolles  uses raw natural materials, copper, without which no serious cuisine is complete, and green notes, a nod to the fresh herbs that Yann uses, like basil, coriander, shiso, tarragon and mint.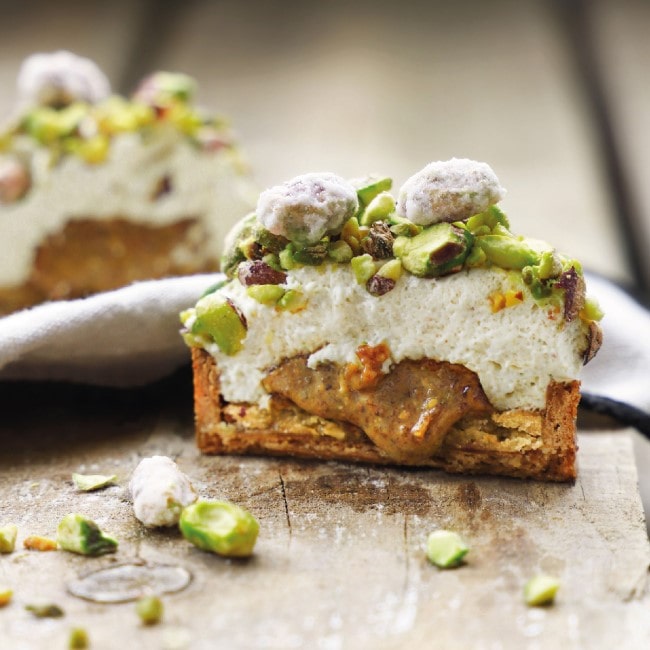 The mission of the latest boutique is to integrate with the Batignolles neighbourhood community of 17th arrondissement, which is going through a complete evolution and is part of a sustainable eco-district surrounding Martin Luther King Park.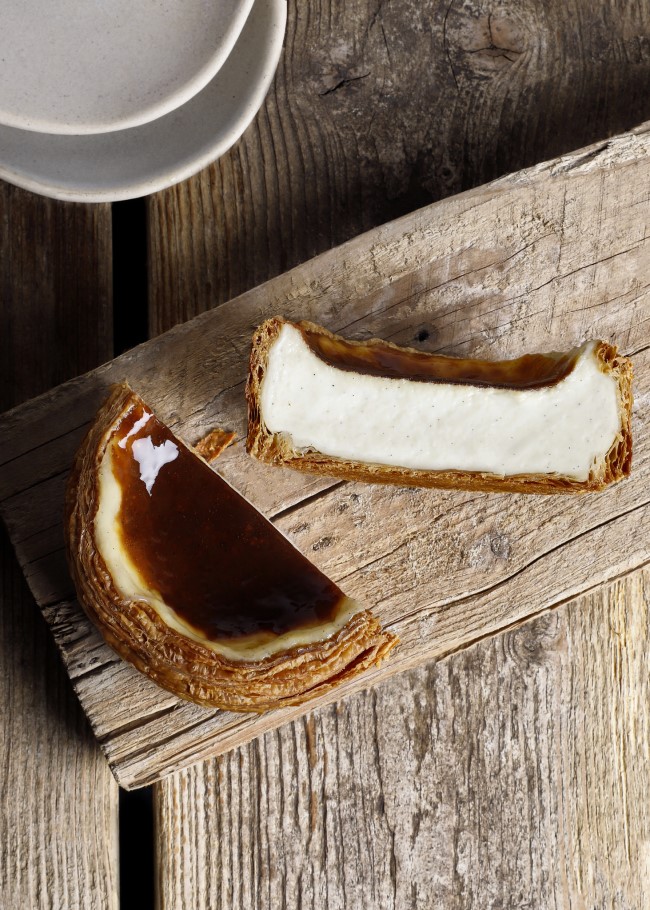 It should be the neighbourhood bakery, accessible at key times of the day for breakfast, lunch, snacks and sweet treats such as Paris-Brest or his vanilla pecan tart for dessert.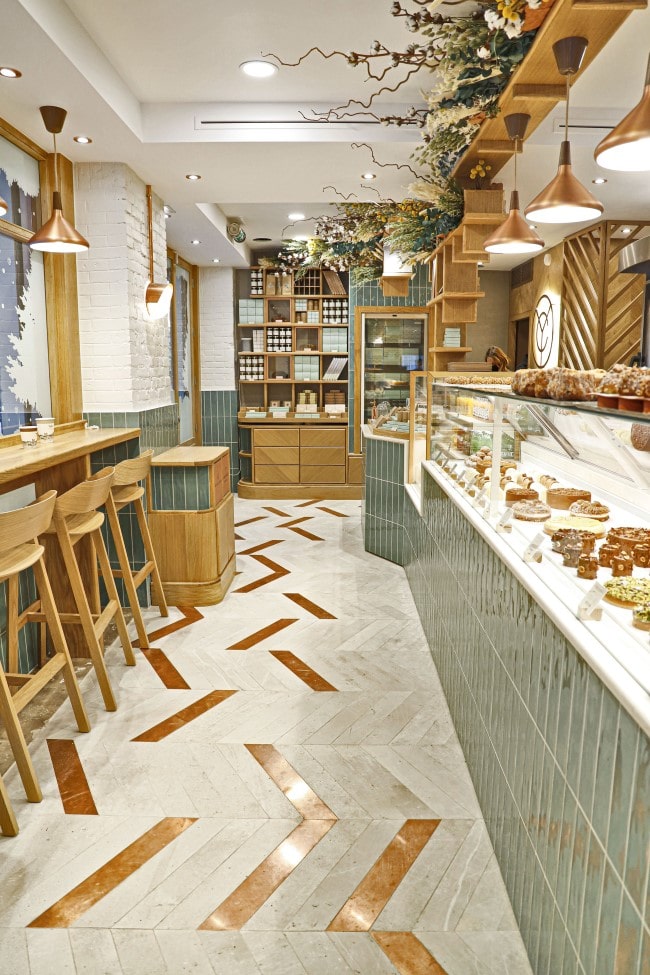 Yann became a member of the "Books For Chefs" family with two shiny editions to date: La Pâtisserie de Yann Couvreur pour Enfants and Éphémère: les desserts à l'assiette.
The fox is his signature because when he was young, the family lived for a while near a forest where they were always dashing around. They fascinated Yann. In addition he identifies with them as they eat lots of the products he uses – fruits, plants, dried fruits and they have red hair too – like him!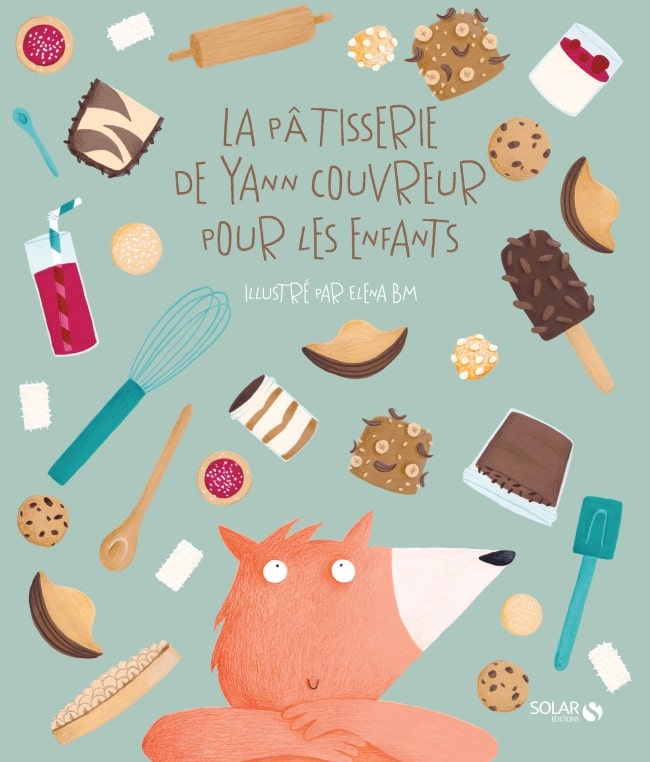 All images courtesy of Yann Couvreur