Castagniers is a pretty little perched village in the Nice hinterland, surrounded by hills and nestling in generous Mediterranean vegetation, with a superb uninterrupted view of the Var plain.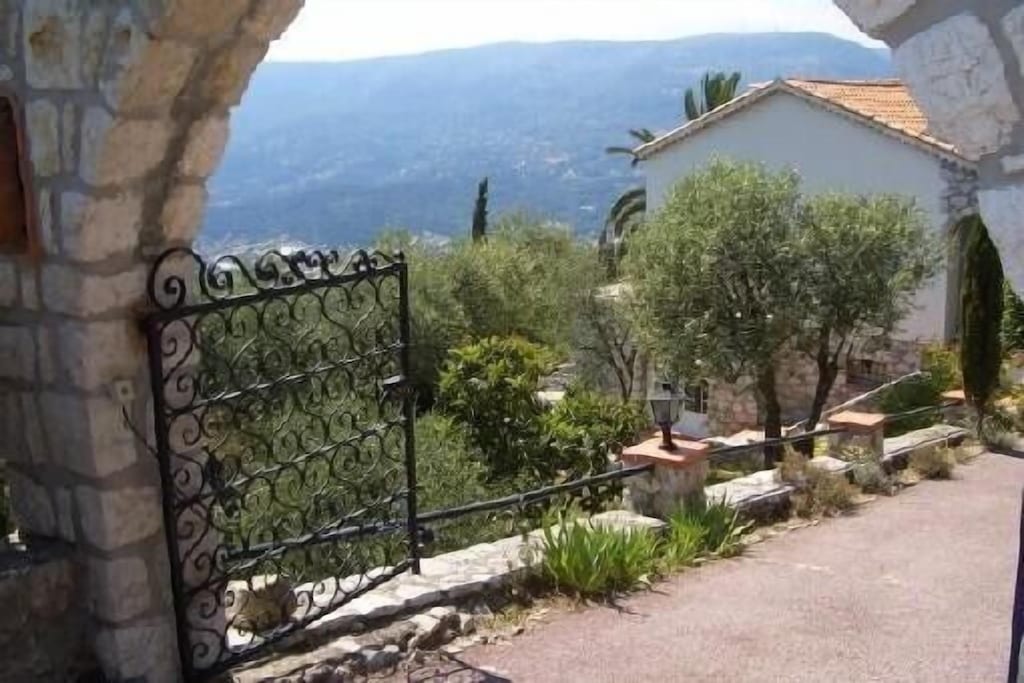 Castagniers is a relatively recent municipality (1874), that split away from Aspremont, Today it consists of a series of hamlets with evocative names such as, Les Moulins, la Grotte, la Garde, le Vignon, le Cabrier, le Carretier, etc. 
Tradition says that the village was named after the chestnut trees. Castagniers obviously has no medieval past, but does have a relatively old quarter, called dating back to the end of 19th century, consisting of some fine stone-built houses grouped around a large church, which seem to cling to the hillside.
Superb walks and hikes abound around the village, inviting you to discover the beautiful natural environment and its fragrances at first hand. Climb to the top of Mont Cima at 878 metres, where you will be rewarded by a magnificent panoramic view.
An olive oil mill , dating from 1250, is still in working order producing local olive oil.
Castagniers Abbey (Abbaye Notre-Dame de la Paix de Castagniers) is a Cistercian nunnery. In 1865, Dom Marie-Bernard Barnouin, restorer of Sénanque Abbey, founded a Cistercian community for women in Mane in the diocese of Digne, and in 1869, another in Reillanne, the Abbaye de Notre-Dame des Prés. In 1872 the two communities were united in Reillanne. In 1930 the community left Reillanne to settle in Castagniers. The community was elevated to the rank of an abbey in 1962.
The nuns have a guest house and they welcome guests wishing to enjoy a retreat.
The first abbess, Mother Marguerite de la Trinité, created the chocolate factory in 1950 to allow the nuns to survive through manual work, with prayer and in silence as promoted by St Benoit. Delicious praline is made with hazelnuts from Piedmont and almonds from Spain. Special moulds are made for Christmas and Easter and the chocolates are available at their own shop, Chocolaterie Notre-Dame de la Paix, and at other monasteries.