Anyone who's travelled extensively in the Far East cannot have failed to notice how much they love French goods, all French goods.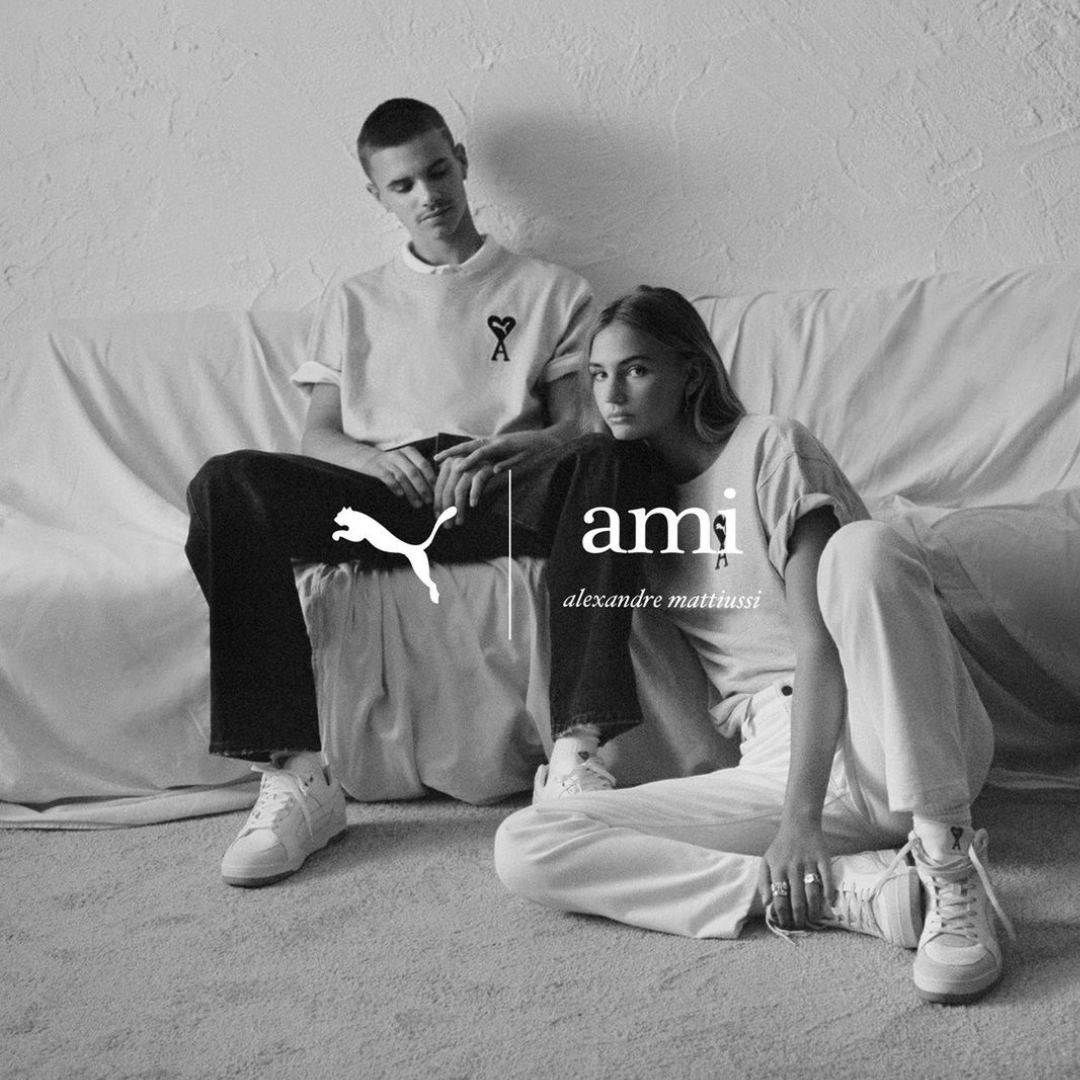 Today I'm shining the spotlight on French designer brand AMI founded by Frenchman Alexandre Mattiussi, born in Normandy in 1980, who studied at Duperré fashion design school in Paris. After formative experiences in several fashion houses – travelling between Paris, Milan and New York – working at Dior Homme, Marc Jacobs and Givenchy, the designer decided in 2011 to launch his own brand: AMI.
How it all began
Created in Paris and inspired by that city ever since, AMI offers stylish and comprehensive wardrobes for men and women, blurring the boundaries between casual and chic. The name AMI, the French word for friend, is a play on the founder's initials.
Mattiussi had a clear vision: real clothes for real people and to make luxury fashion accessible. He is renowned for his very humble and genuine approach to fashion. After only being an established brand for two years, in 2013 AMI Paris was the first brand to win the prestigious Andam award. Winning two years of mentoring by Italian fashion entrepreneur Renzo Rosso, as well as a cash prize of 250,000 euros.
In 2017 AMI's instantly recognisable De Coeur logo became the new brand signature, featured across the range but mostly recognisably by the oversized knits. Fast forward a year to January 2018 and AMI showed its first ever ' Menswear for Women' collection during their AW18 show, comprising of men's looks adapted and adjusted for the female clientele – a big move for the brand.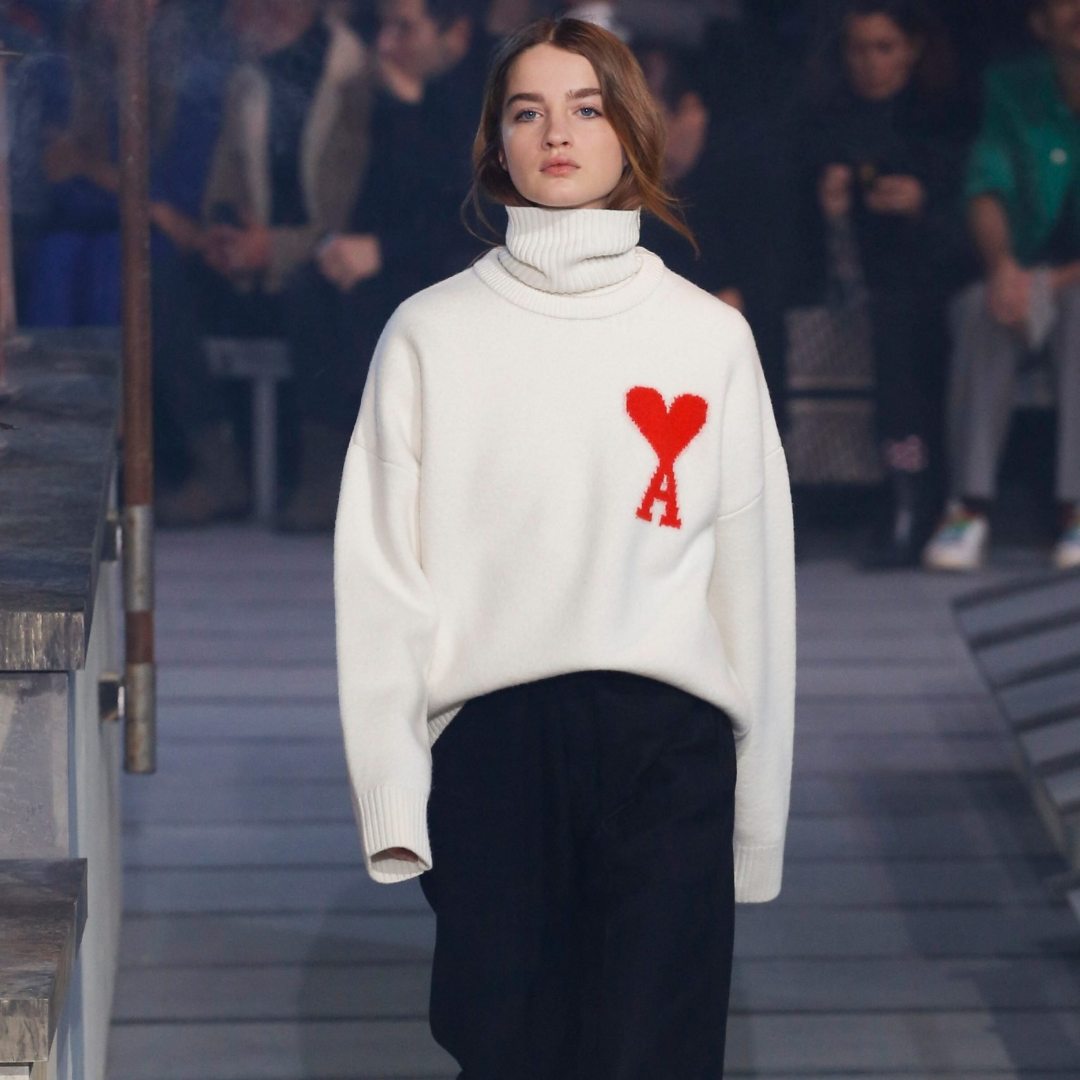 Today, AMI is no longer a small start-up business, it is a globally recognised fashion house and Alexandre Mattiussi still lives by the motto, 'if you approach people with a smile and good energy people respond in a nice way.' opening his store in New York, next to Loewe and Saint Laurent in December 2021, he is taking the brand from strength to strength thanks to major investment  from VC firm Sequoia Capital China which  took a controlling stake in AMI in January 2021 with the goal of helping the brand quickly achieve digital transformation and greater global penetration, particularly in the Far East.
AMI is now betting big on South Korea with the recent opening of a flagship store in Seoul, supported by a show during Seoul Fashion Week in October. The 300 sq metre (3,000 sq ft) shop, its biggest in the world, opened in Seoul's Garosu-gil area on 1 September and spans four floors including menswear, womenswear and accessories.
AMI's CEO Nicolas Santi-Weil shares Mattiussi's enthusiasm for the potential of South Korea.
It's a major step for us, given the importance of Korea in our business. But, it's beyond numbers, because of Korea's soft power. We have been looking at the market since the beginning — they are trendsetters.
Santi-Weil notes that South Korea's influence is now extending well beyond the Asia-Pacific region. He's enthusiastic about the wider bustling Seoul district of Gangnam-gu, which includes the popular gingko tree-lined streets of Garosu-gil where the new flagship is located. The area close to the new flagship is packed with concept stores and high-quality restaurants. It's an interesting district for a freestanding store because it is one of the neighbourhoods where Koreans walk — there's a lot of foot traffic.