A Tale of Two Cities: Part I
Just like the Charles Dickins' novel of the same name, this covers our most recent trip to London and Paris. My outlaw (mother-in-law) died during the pandemic and consequently few were able to attend her funeral. It was decided that the family would hold a memorial service for her when her ashes would be interred in Swindon with those of her late husband and parents. This would afford my beloved's family an opportunity for a small get-together.
It was the perfect day for a train journey. The sun shone for the entire trip to Paris. Rising as we left Antibes and bursting into glorious sunshine before we crossed into the bordering Var. We were treated to a bright blue sky contrasting with the vivid green vegetation and iron-rich red sod, the latter turning honey-hued as the journey progressed. With the heat from the solar gain through the train window, it still felt like summer. A feeling that diminished because the sky darkened as we sped inland and towards our overnight in Paris.
After my beloved's most recent flight to Dublin, where his luggage was missing  – it travelled via Munich – until his return, he was unwilling to fly to the UK. Frankly, I'm much happier letting the train take the strain.
We stayed near the Gare de Lyon as my beloved had a Zoom call not long after our arrival in Paris. I went for a stroll and met up with him later that evening in the bar of Le Train Bleu where they make an excellent Aperol.
We typically either top or tail trips to Paris with lunch here, this time we were doing both. We had an enjoyable dinner and got chatting to a young lady on the next table who was Taiwanese and touring Europe. We quizzed her on Taiwan's relations with China and, quelle surprise, discovered we shouldn't believe everything we read in newspapers!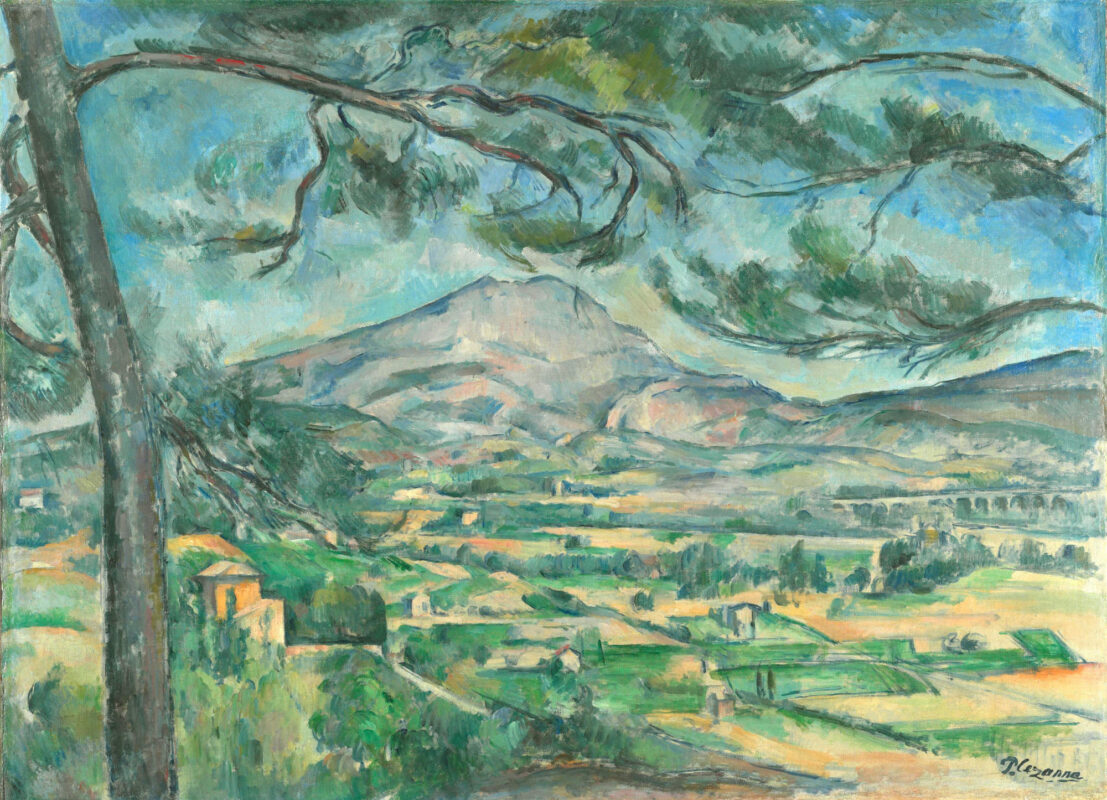 The following morning, a quick trip on the Metro to Gare du Nord for our interminable Brexit checks for the trip to St Pancreas. I took a taxi to the hotel while my beloved legged it to a face-to-face business meeting. I visited the Courtauld Institue, meeting up later in the bar at Kerridge's where my beloved had expressed an interest in Tom's offering of fish and chips. The dish earned an accolade while I was happier with the plant-based menu though I did sample one of the triple-cooked chips – magnifique!
The following day we took the train to Swindon for my mother-in-law's internment in the family grave which afforded us a rare opportunity to meet up with various members of my other half's family, many of whom we've not seen since the last funeral and/or wedding. My other half delivered a lovely homage to his mother – not easy! That evening we dined at an excellent Mexican restaurant near to our hotel.
Thursday, we were back on the train for a trip to Birmingham to see my parents' oldest friends and lunch in a restaurant where I last dined with my parents many moons ago. We'd also invited their daughter to join us and frankly, without her assistance, I doubt they'd have made it to the restaurant. It was so lovely to see them and it brought back many happy memories of time spent with them and my parents.
Friday we headed to Windsor to meet the latest additions to a friend's family. She already had two delightful girls and recently gave birth to twin boys. To say she has her hands full is masterly understatement.
We lunched at Adam Handling's pub restaurant in Old Windsor before meeting up with the girls and boys. It was a delightful day despite the disgusting weather conditions.
Saturday, there was a national train strike but we pottered firstly around The Wallace Collection and then our old, much-changed neighbourhood before enjoying that most British of institutions, afternoon tea at The Connaught. I managed to blag not only the chef's recipe for scones but also a tour of the hotel. That evening we headed to the theatre for a comedy starring Helen Hunt which while written a few years ago was equally relevant to today.
Sunday I finally had the opportunity to catch up with one of the only two remaining members of my family. I know, I'm practically an orphan! While we face-time weekly, I hadn't seen my youngest sister for 3 years. It was a Sunday, so it had to be brunch with bottomless cocktails. After a very enjoyable brunch, two of my beloved's relatives joined us for coffee, thereby rounding out a very enjoyable day.
Monday we fled the cold, wind and rain to Paris, France, where we now firmly belong. The UK feels so alien, we would never, ever return despite or because of Brexit. We dined at a hotel near to St Pancreas before submitting ourselves once more to Brexit checks which this time took almost the same time as the train journey!