French fancies: Bonne Maman
This week I turn my attention to a well-known, beloved brand which is still family owned. Bonne Maman is a French brand of jam, marmalade, compotes, desserts, cakes and biscuits.The brand was created by Andros in 1971 as a mass-produced product with a home-made feel, with a handwritten-style label, gingham-patterned lid and a name meaning "grand-mother." Andros promotes Bonne Maman jams as being made with "five simple ingredients that could be found in your kitchen" and without high fructose corn syrup, additives or preservatives.
How it all began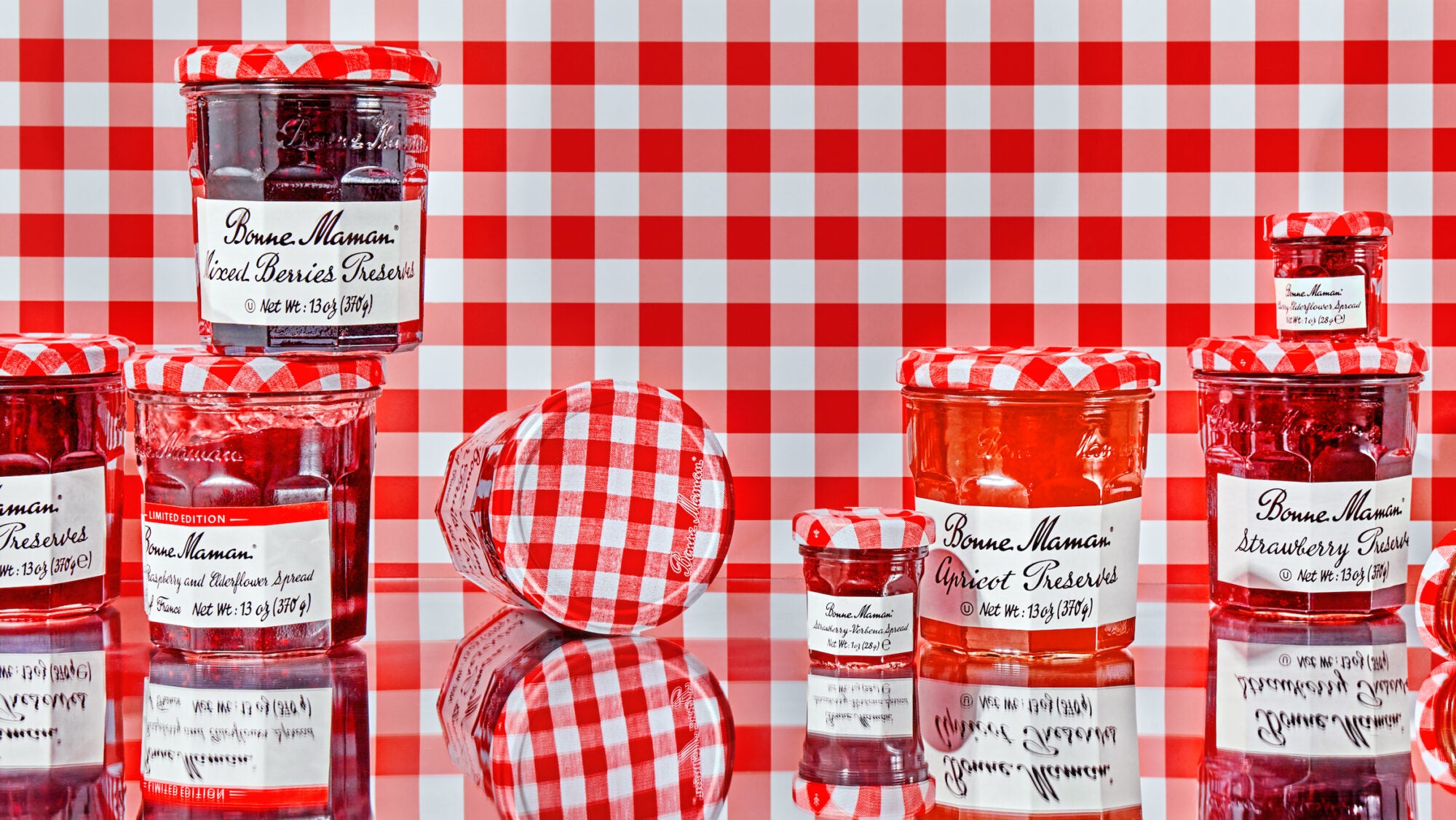 Jean Gervoson founded a company called Andros in the southwestern village of Biars-sur-Cère in the late 1950s, selling preserves. At this point, Gervoson was doing little more than recovering his father-in-law's unsold plums and turning them into jam.
In 1971, he and his wife, Suzanne, officially launched the Bonne Maman label, and by the mid-'70s, it had spread to the United States – see what I did there?
In 1976, Andros expanded, buying a factory from Pierrot Gourmand, a lollipop manufacturer in the throes of bankruptcy. Andros used its new production sites to enter into the confectionery market.
The brand currently falls under the umbrella of the Andros group, which, despite its size, is wholly family-owned. While the Bonne Maman line-up of products has expanded, the premise remains the same: a commercial preserve that looks and feels homemade, the kind of product that can transport you to a past you may never have had. It was a hit from the beginning; even the French, it turns out, want fictional French grandmas.
Bonne Maman is the French girl of the supermarket: familiar but glamorous.
The endurance of Bonne Maman's appeal is that rare thing: a shop-bought jam worth eating. It has a better ingredient list: lemon juice instead of citric acid; cane sugar rather than high-fructose corn syrup. The cooking process reduces it down more, too, so there's more fruit per tablespoon, just by the texture and the taste.  It's delicious but not overly sweet which I think is really key.
Let's not forget the iconic jar. It is sturdy, cheerful, unfussy, nostalgic; the ten-sided body just feels nice in your hand and the label comes off really easily, so you can – and I do – re-use the jar.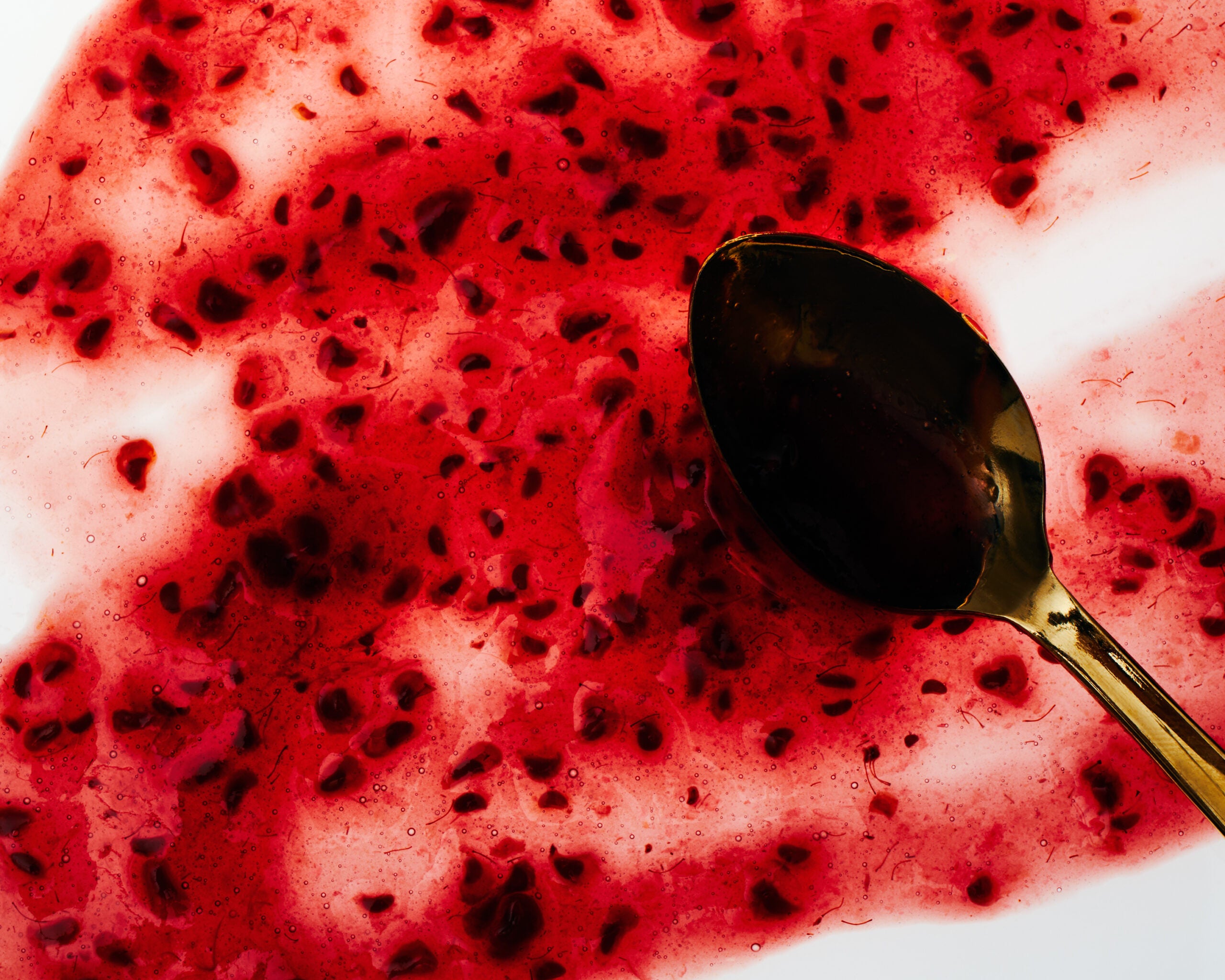 Bonne Maman is the French girl of the supermarket: familiar but glamorous. Foreign, but pronounceable. The jar is cute.  And still, it is hard to escape the most obvious conclusion: that the reason for Bonne Maman's supremacy is that Bonne Maman is good. As someone who loves making her own jam and generally buys artisanal preserves, I still buy Bonne Maman.
Corporate Development
In 2000, Jean Gervoson retired from the group and his two sons succeeded him, Frédéric Gervoson, who took over Andros and Bonne Maman jams, and Xavier Gervoson who took over Bonne Maman cakes.
In 2006, Andros acquired Prolainat, a company specialising in the manufacture of ice cream, sorbet and frozen goods thereby enabling it to launch desserts. After the start provided by Prolainat, Andros built a dairy product factory in Auneau.
At the end of the 2010s, coinciding with the leadership of Florian Delmas (pictured below), the Andros Group began a shift towards environmental consciousness. In 2018 Andros Gourmand & Végétal was launched, a brand of desserts made from coconut and almond milk that was positioned as an alternative to cow's milk yoghurts. By the end of 2020, Andros launched the first recyclable compote pot.
Throughout its history, the Andros Group has been very private. Despite being a national leader in jams and compotes, the company rarely makes statements or announcements to the press, and the R&D laboratory that still resides in Biars-sur-Cère is a top-secret area. The family empire it seems, is well guarded.
In May 2022, near the Biars-sur-Cère main factory, Andros opened a new transformation industrial site in Brive-la-Gaillarde, strengthening even more its influence in its native area.
Sustainability
Andros takes pride in providing quality products that are an integral part of its sustainable approach. It starts with a thorough sourcing process that helps to identify the best possible combination of ground, climate, variety as well as human considerations.
The Andros Group's commitments to protect the environment are of prime importance since farmers are facing an increasing number of problematic climate hazards. Andros is thus closely connected to the fruit producers around the world, attentive to each and every change. This sometimes involves helping farmers in a given country to introduce a new crop, or helping them approach their activity in a new way.
It is this responsiveness and this adaptability that help to be as resilient as possible. Andros's sustainability values reach beyond agriculture. Everything involving the fruit itself must also make sense and be in line with Andros's values.
Each of its partner suppliers undertakes in particular to apply an ethical charter involving the respect for each person working on site.
All images courtesy of Andros